Last updated on December 21st, 2022 at 05:39 pm
Well, your first message on hinge may lead to a meaningful connection or end it right off the bat. 
But, stress no more. In this post, you'll find the best hinge openers to strike up a conversation with your match in no time. 
Having a good first message ensures a conversation that is far from boring and routine.
This will give your match good reasons to date you, or keep chatting with you.
Alternatively, you can also start your conversation with clever or funny hinge opening lines that will attract your match's attention.
It's all about knowing which opener to use and when. That's what we'll discuss with examples, further in this post. 
How Does Hinge Make It Easier To Find A Match And Start A Conversation?
Hinge completely stands out from other dating apps with its unique feature: the prompts.
The profile prompts provide a better picture of a person's personality, giving daters an easier time finding a compatible match.
Agreed that, the idea of sharing your first message to your hinge match, is always exciting (plus, stressful).
Well, at first it's thrilling as there's someone new waiting to meet you.
But, you also feel pressure, because if you fail, you will not only lose your first impression but one connection for life.
The good news is hinge already provides you with a pile of hinge openers- 'the conversation starters'.
That feature allows you to start a conversation with your match, using engaging opening lines or the first message on a hinge.
It's a really good option if you're just getting started.
Otherwise, if you want, you can also send a personalized message to your match, by yourself (a bit risky, but engaging and effective).
If you don't like cheesy pickup lines or jokes and want to share something effective, we've got you covered.
Further, you will find the best, good, funny, and clever hinge opening lines to get your conversation started with your twist.
Well, before we move ahead, if you have an incomplete hinge profile, you can complete it by following the good hinge profile examples for guys and girls.
Best Hinge Openers To Break The Ice
It's not necessary to send just the perfect first message to begin a conversation with your match.
Fact is, no hinge opener is the perfect one.
Instead, better send the relevant intro message based on your match's interests and personalities.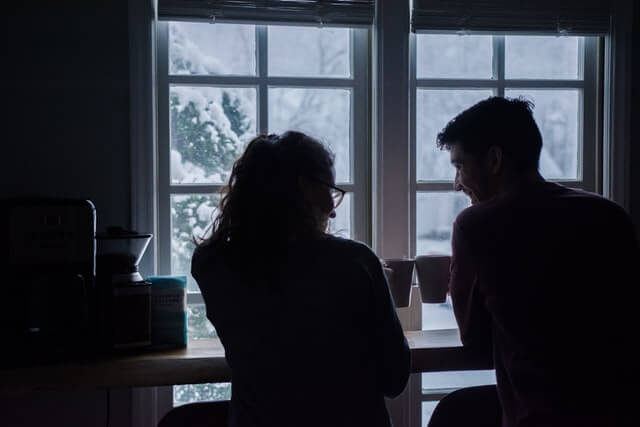 Pick something from their profile to start a chat.
You can take a reference from what they've answered. Possibly a hint about their personality.
It can be anything from the same city, town, college, course, or place you both visited.
Hi, I'm glad to see you're also from (place) as well. That's where I grew up.

So, what type of traveler are you? Are you a beach bum or an explorer?

Wow, you're a musician. How many instruments do you play?

Your smile in this picture is uplifting, I'm excited to know the reason or story?

So, how do you make your everyday great?

You seem like someone who is outspoken and witty. Am I right?
Leave a nice comment on his/her profile pic.
If they look hot or sexy in their profile picture, no need to compliment them. They already know it, btw.
You should make your comments feel special and cute, though.
Initially, I was confused. You look exactly like Zendaya.

You have a perfect bone structure, like Robert Pattinson.

As your look is quite similar to the harry style, I hope you could sing, also.

The scenery behind you must be far more beautiful than it appears in the picture, right? I want to be there on my next trip.

I don't mean to complain, but it appears that you are quite shy. I can feel it.
Also read: Best Responses to – What you like about me
Show that they've impressed you with their pets.
If you're looking for the best hinge openers, this is one you can use.
After all, most daters like to talk about their pets. Which can be effective icebreakers. 
Ask about their pets' breeds, ages, specialties, and how their name came about.
I'm not surprised if your pet has its own YouTube channel. What is it, btw?

My dog will certainly love to meet your cat. We should be matchmakers for them.

Before your family name, I'd like to know your pet's name.

You've such a pretty cat, I like to pet it. Can I get an appointment for it?

Damn, you make me jealous with your dog pictures. I thought only mine was cute.
Ask your match about their career and profession.
When you talk about career and work, you get the response, because it's a kind of good conversation starter. 
Especially when a guy or girl is career-oriented and passionate about their work, you might expect an engaging conversation there. 
What made you realize that what you do is the purpose of your life?

What do you do to pay your bills? If I twisted the question.

You seem very happy with your job, what's your motive to work harder?

What are the most amazing things about your work?

I've many friends working in the same company, which department?

How much do you enjoy what you're doing for a living?
Talk about the pictures from their profile.
If you don't feel comfortable commenting on their profile pic, you can certainly comment on the great pictures in their profile.
Be respectful and admiring with whatever you share about their picture.
Plus, this is the most common hinge opener for guys and girls, effective work for both.
Love your travel pics. Please, thank the person who took such stunning pics.

With your travel picture to Spain, you remind me of my trip, too.

Seems like you've hired a pro photographer. How much did they charge?

I've been to the same place, but I can't recall it. How's this place, now?

I like your beard look. I just can't imagine you with a clean shave.
Don't miss out on any chance. Only select the best and clever hinge prompt for girls to get started. 
Good Hinge Openers To Make Your Approach Smoother
If you want to keep this connection to a friendship or relationship, you want to start slowly and smoothly.
Take it easy and don't expect too much.
Better to start with such good hinge opening lines that help you both feel at ease from the very first interactions.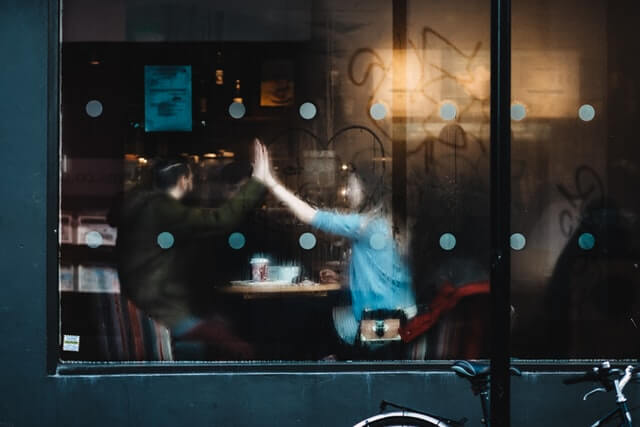 Talk about movies, celebrities, and common topics.
Not just about anything, but the topic of interest they've shown in their profile.
Shape your opening line based on what type of show they're a fan of celebrity they have a crush on or else.
Honestly, I'm surprised you've never seen a Star Wars movie. Likewise, I.

If you were allowed to meet your celebrity crush, what would you do first?

What was the last movie you watched in the theatre? Next week, we can go for one.

From Game of Thrones, which scene shocked you the most?

Glad that I'm not the only thinker that (celebrity) is truly overrated.
Ask them about how their week goes or the weekend plan.
Before you get to chat ahead or approach a date, it is important that you both feel interested in one another.
Well, with these opening lines on a hinge, you see whether your match lives an exciting life or is actually "the same old, same old"- type.
Tell me, what is something great that happened to you this week?

What changes have you noticed in your life this week?

What is your first thought about Monday morning?

Weekends everyone loves, but how do you start a new week?

Are you forced or inspired to work harder?
Be ready with these great answers to What are you looking for on a dating app? to impress your match.
Discuss your common interests with your match.
Come on, you're a match now. There must be something common that hinge has brought you two together on purpose.
If you found the link, you can use it as a good hinge opener to start a conversation with your new match. 
Do you also play guitar? Do you enjoy electric more or acoustic? I love the bass guitar.

Hard to believe that you also love soccer. Why don't we meet up at the stadium then?

I enjoy hiking, too. But after moving to a new place, I have no one to hike along with, wanna join?

Totally agree that Kygo's music hits differently. I do enjoy listening to them on Sunday rides.

As we both enjoy dancing, let's face off on the first date and see who stops first?
Ask about special memories from the 90s.
Old days are always there as gold memories and most like to remind them.
Whether it's about the old schooling system or your 90s era, this is truly the good hinge opening lines.
Because it will bring you a conversation that is engaging and refreshing.
What were your best activities after coming home from school?

How old were you when you had your first phone?

As a teen, which song was your favorite that you were listening to on repeat?

When I was a kid, I became so inspired by Popeye, what inspired you?

Have you collected something from old times? I have a CD collection.
Start your message off with some special compliments to capture your match's attention. Not on physical appearance.
But, more about their smartness, wittiness, and honesty in their profile.
Well, I've to admit that with your prompt answers, you make me your fan, first.

You seem like a straightforward person, that makes me feel like a match.

Truly impressed with your talents. How often do you practice?

I know I don't know much about you. But, I think you're a great texter.

Well, if you're good at hip hop, I certainly want to take a class with you. Because I want to learn but never get the right person or time for it.
It won't be a nice idea but if you can leave such good backhanded compliments for guys to tease him playfully.
Menton your connection and commonness to have a link.
If there is much in common between you and your match, don't be afraid to show it off.
Point out the common interest as an interesting hinge opener to connect with your match more greatly.
I'm a sucker for getting out in nature. I hope next time we explore together.

Enjoyed working there, such a great place. What's your day like there?

Based on what I read in your profile, I have something to share, can I?

Before dating, it's better if we meet to discuss our entrepreneurial journey.

I enjoyed reading novels. Want to read it after a long time, any suggestions?
As a guy, you want to make your profile impressive right? Well, you need this list of the funniest hinge prompts for guys, which also provides some answers as examples.
Clever Hinge Opening Lines To Impress Match With Honesty
Make sure you use such clever hinge openers if you feel love at first sight or are planning something serious.
This will help you be upfront with your feelings while developing the connection.
For guys and girls out there, looking for a long-term relationship, these openers can help them find 'the one' for them.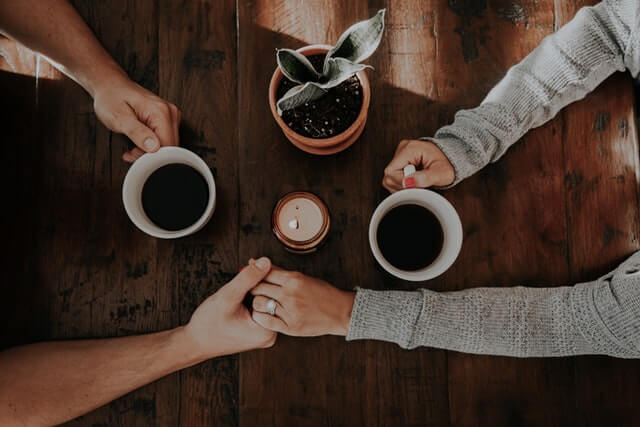 Ask questions about their life and personality.
As chat openers, open-ended questions work much better than pickup lines.
On hinge, if you want deeper insights from this person, ask some good questions to start a chat.
What does feel more comfortable with: desk job, field job, or work from home?

The best things to do after reaching home on Friday, Are?

How has this year been for you?

What is your biggest achievement from last month?

Weekend plan: Bed, Binge-watching, or camping?

Which mobile apps do you find most time-wasting?
Show your excitement in their life.
There certainly was something that caught your attention, so you sent them a match request.
You can use these as opening lines in the hinge, showing your desire to get to know them more.
I'm surprised, how long have you been in the same industry?

Tell me the highest level of risk you've taken in your life.

At first, I thought you were cute, but your adventure picture changed my views.

What would you do if you don't have any time or money restrictions?

Who inspired you the most to grow your career in such a unique field?
Talk about your booth's favorite things.
If you want to keep your match's attention, ask something that you both share in common, mostly.
Music and travel are common interests but take a dig dive and you'll find more.
You can use such info to come up with clever hinge openers to start an interesting chat.
How excited are you about Katy Perry's new concert?

Which songs do you play the most before you start working?

How often do you stalk your celebrity crush online in a day?

Do you enjoy listening to music on the way to work or in the evening?

If you're also great at monopoly, we should have a match then.
Grab the right guys' attention, with some funny dating headlines for women.
Approach them to do something in return.
Whether you want to get them on a dinner table or to get an IG handle, for now, be confident with your approach.
You better use such hinge openers to get something done.
What is the chance of us being on a date this week?

What are you doing this Saturday night?

As I feel, we should definitely meet first and chat later, what do you say?

I'm here to fix our date, but the restaurant manager asks for our phone numbers. What's yours?

I see you're strong and independent, so why don't you break the ice this time?
Start flirting but without crossing limits.
Healthy flirting is all fine. After all, you both just matched and need to give the connection time for such things.
It's okay to playfully tease your new match, enough to show that you're interested.
Use the presented flirty hinge opening lines as examples when you want to start this way.
If we can get along, what would be the possible reason?

How are you likely to talk about your new hinge match (me)?

Summer vacation is coming up. Want this one to be interesting?

I've never been there lately, what's the weather like there?

The day I match you I decided to delete this app, but I need your number first.
If you're on bumble, you need to read this: witty & cute Bumble opening lines to use on your match.
Funny Hinge Openers For An Interesting First Message
If you want to make your first impression as interesting as possible, better focus on using the funny hinge opening lines.
Be careful never to offend them with your pickup lines, dad jokes, and punchlines.
Try to make it as funny and interesting as possible.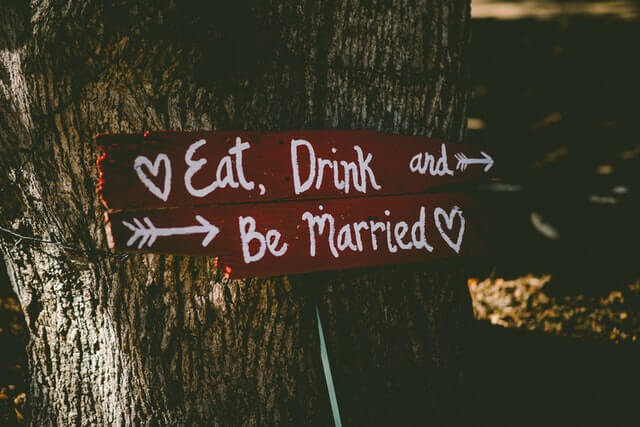 Try situational comedy. Like from their profile or name.
No need to make fun of their name or last name.
Be creative, here. You can also find something interesting or fun in their picture or their response to a prompt.
With such a funny hinge opening line you leave a chance for good conversation.
I'm not saying that I've never heard of your name. I just never date someone with such a unique name.

Give me a good reason why should someone share a dated bill?

After the new hinge update, I'm not making new matches, what about you?

I too loved skating when I was a kid. But, It gave me a cramp once and I stopped. Are you still doing it?

I'm shocked that there's someone like me, we can give each other tough competition in pranks.

I've never asked anything from Santa, but this Christmas I've got my wish ready: That's you.
Use creative hinge pickup lines on your match.
No matter what you think about pickup lines when they're unique and good, they still work.
If you want to start a conversation with your hinge match or they've asked you to share a pickup line, be ready with these as examples. 
I showed my (pet's name) your profile and it requested me to ask for your cat's number.

Your pic makes me feel you're cute. Your bio makes me realize you're damn crazy.

Hope, we better stop texting games and jump to the date part. What do you say?

We need to go on a date, not for ours, but at least for our pets. Look at them, they're ready.

We have so many things in common, and we're matched already. Did this mean we're soulmates?
Ask for their opinion on some topics.
Hinge already has the prompt on asking the unpopular opinion and you can use it for the conversation starter, too.
Or else, you can simply share the interesting topic with your match and talk.
Agree or disagree… our country is the best in the world.

Binge-watching series or creating content on youtube or Instagram?

Spending time at a friend's home or inviting them to yours?

Do you think Tom Cruise does his stunts?

Online dating is underrated or overrated, what do you think?

How is it possible to find a soulmate on a dating site? What do you think of me, Btw?
Well, also have the best 'Dating me is like' answers to present yourself as 'date-worthy'.
Not only the best hinge openers but prompts also help to get the conversation going and to have some interaction.
Commenting on their prompt answers is another way to open up the conversation.
This is your chance to leave fun and engaging comments to spark a good chat with your match.
Wow, such a great answer. Please don't break my heart saying it's a copied one!

You've no idea how confident I feel meeting you, the one who has the same opinion.

Usually, I am impressed with the profile pics, but your answers have their swag.

I'm sure with such answers like this, you may have a lot of attention!

It seems that you're a creative thinker, but the way you answer it is uncommon.
Funny Questions to ask your match on a hinge.
Asking interesting and fun questions is what makes the first interaction smooth.
Want to catch your match's attention from the first message, be as funny and witty as possible. 
Can you please give me your email address? I want to follow you where no one can.

I'm old-school, so is it fine with you if I see you as just a friend for now?

Do your parents or family know that you're on a dating site?

If you're like me, you might have a secret account from your family and friends.

What do you prefer: checking my records or our future relationship?
To make your OkCupid stand apart, check out the best examples of My self-summary' of OkCupid, that's funny and on the point. 
Top Hinge Opening Lines That Are Successful and Popular
Well, if you have a hard time coming up with the hinge openers, there's no rush.
Hinge already has a list of conversation starters to use.
Following are the top five effective hinge opening lines that help you to get a response, which are the most popular on this site.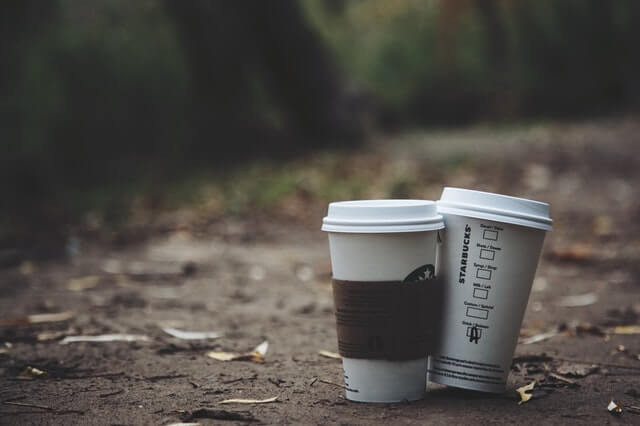 "Truths and a lie" (The most successful openers on hinge)
Indeed, this one is the most popular hinge opener because it is interactive and more engaging.
So, if you want to play a game with your match or get some insights, don't forget to share this in your first message.
It works all the time.
I've to propose to a girl in my school, as part of the punishment.

My parents are still unable to pronounce my name properly.

The dog you see here is not mine, but I hired it for a pic only.

I'm not comfortable taking selfies.

During my hustling period, I worked three jobs a day.

It's been over seven years since I've not changed my phone.
Check out our separate article on two truths and lie examples for dating, for more ideas on what to ask on the first message. 
"Would you rather…" Questions to ask your match
Playing conversation games is a fun part.
It not only helps you to get their attention, but it's an engaging approach to get more insights into your match.
That supports your connections to get started with mutual trust and confidence.
If you want a perfect hinge icebreaker, it can be the one.
Would you rather have a luxurious house or your dream car, first?

Would you rather sleep on the weekend or take a trip?

Would you rather stay late on Monday or wake up early?

Would you rather stay single or be with someone like me?

Would you rather watch a horror movie or a Rom-com on a first date?
There is a complete list of flirty would you rather questions to ask to have an engaging conversation.  
Ask interesting and appropriate questions to your match.
Well, questions are the perfect hinge openers to start a chat with your match.
But only when they're good and relevant to your match and situation.
Here are some examples of the best questions that hopefully lead you to a good conversation on a hinge.
What is something that makes you feel proud of yourself?

Share the greatest compliments your parents have given you.

How do you know that you've found your 'one?

Suppose you were born as a girl/boy, how would your life be different?

How would you

describe yourself in five or a few words

?
Say "Hi, Hello" to your match. At least send the first introduction message. 
A simple "Hello" as the first message is never enough to greet your match.
You can also ask them some good questions like about their day, week, or anything that gets you more than three-word responses.
Still a good approach for shy people or those hesitant to get any risky move.
Hi there, I was just wondering about a hinge and your profile caught my attention.

Hello, you're also from the same school. Life has changed so far. How's yours?

Agree on that part. It seems that you've had some good experiences with that.

Hey, I just received the notification that we're matched. Good to meet you here, how's your day going?

In the morning I felt it was going to be an awesome day and see we were matched! Hi, How are you?

Hey, What is your plans for this Saturday?
Have a personal approach: When you both seem to have the same goal.
Having personal and unique hinge openers are the best way to start a conversation with your match.
Indeed, hinge already gives out the conversation starters to follow.
But the best opening line is the one that you come up with, that makes them take you seriously.
Well, I'm here to meet someone to have a refreshing chat. What about you?

Hi, questions, What was your first idea or goal to install the hinge?

Do you think my profile is impressive? If yes, then what is that? And, if not, then what should I do to make it? (I'm just starting, that's why)

Your bio completely enchanted me for sending you this message. It's funny as my bestie's humor, but the beauty part is extra here.

Is there any quote that you live by? The one you come up with during your journey.
Be ready with these sweet to savage replies to I love you, when someone says they've a crush on you, especially when your new match.
How To Have Unique Hinge Openers That Gets You 'A Response'?
No doubt that your hinge profile prompts and answers help you get their attention. But your first message is the starting point. 
You don't have to rely on cheesy pick-up lines or boring first messages if you want to succeed in hinge dating.
It is possible to make your first impression not just good but also effective in a flash.
It doesn't take hours to find the perfect first message to share with your hinge match.
It's just a matter of looking through your match's profile, right. Consider what they write in their bio or what information they mention.
Especially on a hinge, you better check their prompts and answers, you might get your chat openers from there itself.
Make sure that's whatever hinge opener you use, it's more about them than about you.
Consider their interest, hobbies, personality, and dating desires or expectations they've shared in their bio.
Likewise, craft your unique hinge opening lines according to your match's interest. 
Remember, it never has to be the perfect one, just engaging and relevant enough. 
Feel like you have a crush on your hinge match? You can use these flirty and sweet pick-up lines for a crush to hint them over text. 
Conclusions
If your match is that compatible and feels the connection, they're more likely to respond excitedly.
You may not receive a response when using some pickup lines or routine openings lines.
That's nothing wrong with that. It's possible that you followed the wrong approach or that person isn't in the mood to talk right now. 
But at least, you should give the first message your best shot.
If you don't get a response after sending your best hinge openers or opening lines, consider that the person may not be that engaging or may not know what to say. 
It is better to move on rather than wait for their response. Well, the hinge is to find the possible match for you, not to fix it with everyone.