Last updated on December 29th, 2022 at 05:49 pm
Whether you're good-looking or average, your profile headline gives you an edge.
Of course, you want to attract more girls' attention to your profile.
Plus, your goal is to be more dateable, and matchable but not like any other guy on dating sites. 
Do you think your current profile headline is more attractive and engaging than most males'?
If you're uncertain, check some examples.
In this post, we share some of the best dating headlines for guys to use on any dating site you name.
Why Do Men Need Good Headlines For Dating Profiles?
Because it's the first thing a girl sees on your profile. 
And, if your profile intro line does not impress her, you're out. 
A profile pic could make you look attractive! Your headline proves you're sharp, too!
Yes, modern girls are smart. They don't fall for looks alone, especially on online dating.
Here, you want to appear funny, interesting, and the good guy she's looking for. 
When that feels hard to you, follow the given headlines examples for male dating profiles. 
Best Dating Site Headlines For Men
It's a great list for you if you're new to dating sites or don't know what to write for your profile headlines.
Let's look at some of the best examples of dating headlines that a man can have.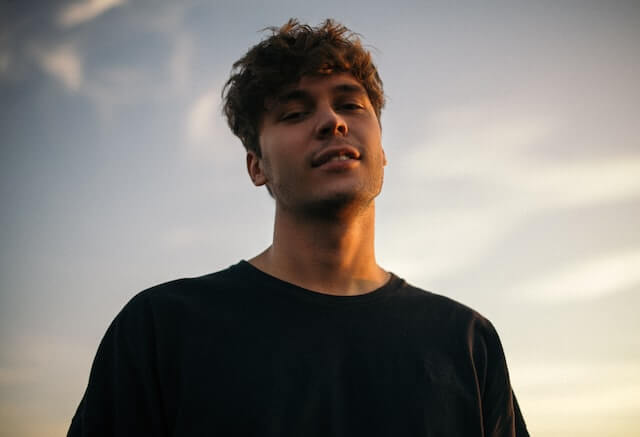 1. In search of a guy who is single, dependable, and Available?
2. Whatever you want, I'm for anything. I'm worth a try.
3. Let me be the man you've been dreaming of for so long.
4. Just one woman is enough for me, and I'm looking for her.
5. Can't we just stop hoping for the perfect partner and just be ourselves?
6. Creative, enthusiastic, and passionate guy. 
7. Not here to play any games, just to meet some babes. 
8. Seeking a girl who stays true to me, the way I am to her. 
9. While every guy here is on the same mission, I've some other vision.
10. Not looking for a hot date. I'm just a cool dude, looking for a woman worthy of a date.
11. Type of guy who can cook for you and never limit you to the kitchen only.
12. My heart would go out to that special girl in millions. 
13. Never gave my heart to anyone. I wait for the right one, still. 
14. If you also failed to get the right match on dating sites, we can match, then. 
15. Friendship or relationship, I'm available for everything. 
16. I don't have a long vision, but with the right person, I'm ready for everything. 
17. If you feel something while on this profile, hit me up!
18. Whether we be together for life or not, at least we can enjoy our youth together.
19. I can't say I'm the best, but I'm not the worst either. 
If you're on Plenty Of Fish, we have created separate lists for the same, Check them here: Catchy POF Headline Ideas For Males.
Funny Dating Headlines For Guys To Catch Girls' Attention
Girls love to laugh and are drawn to 'that guy' who has a good sense of humor. 
To get her attention from the very first, try these funniest headline examples for males.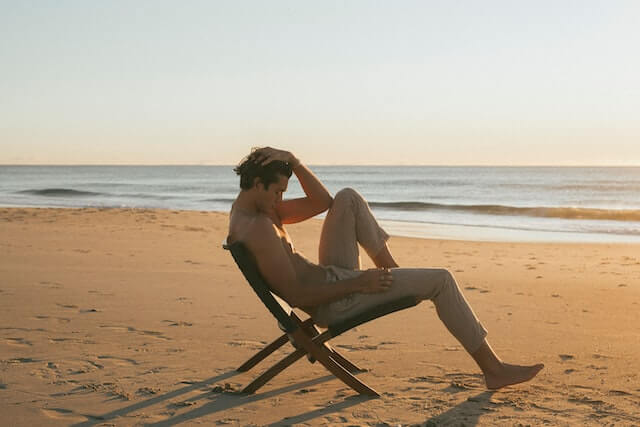 1. No idea if we are missing pieces, but at least we can connect. 
2. The day I get the woman who handles me, I'll delete all my dating profiles.
3. Looking for a perfect replacement for your bestie?
4. We could be perfect together or horrible… The fun is Guaranteed!
5. Offering a trial period, and if you're satisfied… you can have me for a lifetime.
6. Do you also love babies? I think we can make them together. 
7. No matter where it goes, you'll give me five stars
8. Right now we are a mystery, and together we can create history!
9. Life is too short to wait for the perfect one to come.
10. Never been in a relationship with any girl. Everything is fine with me. 
11. I'm a certified cuddler and got great reviews, too. 
12. Let's imagine this is not a dating site, but a friendship club. That'll be easy.  
13. Want to make your ex jealous? I've some more plans. 
14. It all takes the right woman to make you stop using dating sites. 
15. If you wait, you'll wait there forever. Let's match instead. 
16. I would be the guy that makes your parents feel proud of you.  
17. I could be 'the one' for you, if you at least send me a match here. 
18. Seeking a girl for whom I happily forget about pizza, soccer, and COD. 
19. I won't hesitate to share my coke with you if you're the one.
Well, if you two share a love-hate relationship, these backhanded compliments for girls will help you win an argument.
Good Dating Site Headlines For Men To Keep It Simple
You're certainly a good guy that any girl wants to date. But, how to prove that?
Well, these simple and nice dating headlines for males will help.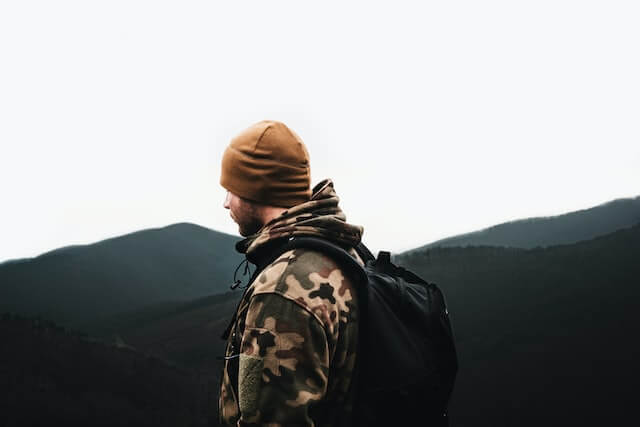 1. If you search for a guy who is good over text, that's me.
2. Love to travel. Been doing a lonely ride on the road and life. Need a companion. 
3. Forget about dating, we're going to travel somewhere together. 
4. I don't want Netflix, I want to listen to your stories and tell mine. 
5. Fun-loving guy who loves to talk and also enjoys listening to new stories. 
6. Believe it or not, I'm a perfect catch. You can try me.
7. Hobbies and interests on dating sites could be wrong. Dates are real. 
8. Single but not desperate for a relationship. Just a hope of a good one!
9. How can we know if we're each other's type or not, without meeting?
10. While everyone is just hooking up, let's start the traditional way. 
11. If our first date would be nice. We introduced each other to our family. 
12. I like to make a deal with someone genuine and serious. 
13. Not your typical celebrity crush, but a guy you can have.
14. The man of your dreams is just an imagination. I'm further than that. 
15. I promise I will give you a helping hand in our routine chores. 
16. A family guy, in search of someone to start the family.
17. In search of a man who is good in the kitchen, too? That's me!
18. I can tell why your past relationships didn't work. Because that wasn't with me. 
19. Well, I'm like an open diary, but only one person can read it. 
To make your profile simple and straight, read this: Short Dating Profile Ideas For Men.
Successful Dating Headlines For Guys
You're on a dating site, there must be some reason.
Maybe it could be to find a girlfriend, your soulmate, or 'just a friend'. 
Let's hope these headline examples help you get the success you seek on dating apps.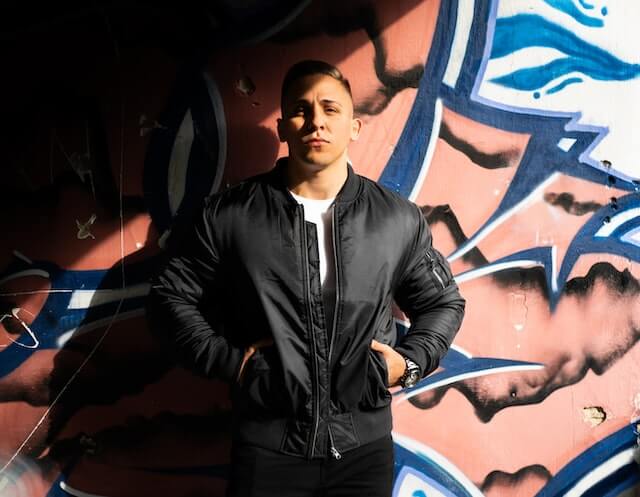 1. I love to introduce you to my parents. No seriously!
2. Here just for the relationship, not any games. 
3. Tell me what brings you on dating sites? Maybe I've something to offer.
4. I assure you that you'll be my first of everything. 
5. Looking for a girl who I can happily introduce to my mom.
6. In search of a girl, who believes family is everything. 
7. Nothing special about me. Let me meet the special woman of my life. 
8. A firm believer in lifetime commitment rather than temporary desires. 
9. We might be right for each other, and we're just one match away.  
10. I just want a match; next, we'll see what we get out of it. 
11. Don't embarrass yourself by saying that you're here for a relationship. 
12. Dependable. Positive. Hardworking. Total catch. 
13. Not a fan of dating sites, but someone told me my soulmate is here. 
14. You know, for the right partner, I can do anything. I've even downloaded this app.
15. Smart. Funny. Focused. Dateable. A complete package. 
16. Make me your friend or boyfriend, I do my best in any role. 
17. You'll get everything you see in this picture. The dog is also part of the same deal. 
18. Why kiss a frog, when I'm telling you I am here just for you. 
If not sure how to craft your dating profile, you need some simple dating profile templates to follow along.
Cool Dating Headlines For Males To Be Yourself
Not every time a girl looks for the hot dude, the cool and calm guys also get attention. 
If you don't want to look like a hotshot, but stay what you're, these are some coolest headlines men can use on dating sites.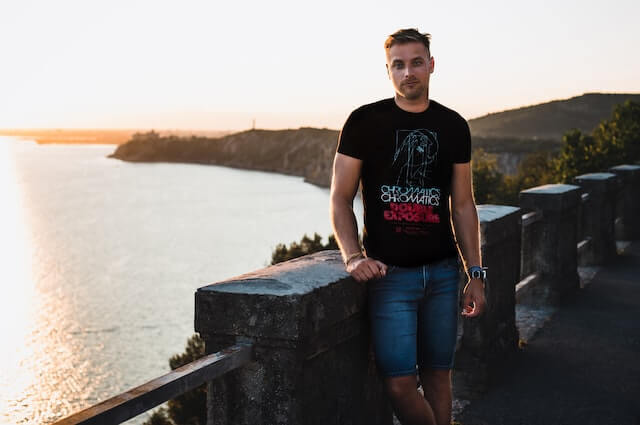 1. Let's start it with mystery and find out if we have chemistry. 
2. Furthermore, if we have chemistry, we will make great history. 
3. Just one coffee date won't hurt anyone. 
4. Finding a soulmate is as hard as finding shocks for me. 
5. Well, if I don't have any problem being your prince charming. 
6. I love adventures and exploring new places with new people.
7. My ex would have no problem if we are together. 
8. I dare you to send me a match request. 
9. I love coffee, but even more, I love the one who makes it for me. 
10. Walking on the beach is my favorite thing to do, what's yours?
11. Not interested in being with some random guy? I'm quite familiar, though.
12. I won't mind if you bring me to go shopping unless you pay for it or you're cute. 
13. Whether you're hot or cool, I don't mind if you enjoy my jokes. 
14. I see you more than as my gaming partner or travel companion.
15. Focused on the one girl and she left. I should have at least seven options, now. 
16. I don't want to complete you; I want you to be you. 
17. You might think that I'm short, but I'm not. Absolutely, not.
18. Not sure what I look for in girls. I'm flexible with my choice. 
19. My type of girl may have been dramatic, but not to me. 
Have these clever and funny hinge conversation starters to make it a fresh start and keep her interested.
What To Consider When Creating Headlines For Men?
Don't stress yourself out about having the perfect headlines. 
You want to have headlines that present yourself right and speak straight, instead!
You can't have a perfect headline. Over time, you need to change them as per your dating goals.
The real point of dating site headlines is to keep them short, simple, and smart. 
Most girls won't read your entire bio. But, a good headline makes her read it and further hits you up. 
Since you're just starting, try out the best dating headlines for guys we've shared here.
These ideas are all handy options but also unique ones. 
Else, you can refer to this list as examples to have 'a perfect headline' for you on any dating site.