Last updated on January 23rd, 2023 at 05:17 pm
Having catchy headlines on POF (Plenty of Fish) is as important as your 'cool' pic and 'perfect' bio. 
For betterment, here we're with the best POF headlines for guys to inspire your creativity. 
If you're just starting out with the POF or using it but don't get attention from girls, pay attention to your headlines. 
You could make it all about you and your expectations.
Or, you can try some online dating quotes, also.
Do anything to make your profile look interesting and refreshing. 
No matter what approach you follow, if you want to attract girls by being funny, witty and a 'good' guy, this post is to help you. 
These are top headlines examples of POF, that you can also copy and paste into your profile.
Good Headlines For Guys On POF To Get Started
In the beginning, you don't want too flashy headlines.
Hence, we're going to share some simple and good headlines to attract girls on POF without having to show off.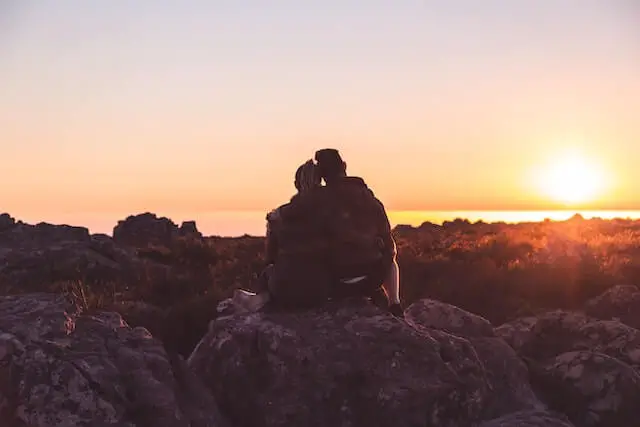 1. Binge-watcher. Binge-eater. Binge-dater. Binge-all the time.
2. I might be an introvert at first. It's just a matter of being with the right girl.
3. Coffee lover. Proud hustler. And Certified dater. 
4. Marketer by day. DJ by night. Two personalities, one soul.
5. Morning person. I love yoga and meditation.
6. Pro: I'm a very focused dater. Con: I'm overly available. 
7. Truly a guy next door. Available to date. Only for, the girl next door. 
8. Your life isn't supposed to be this boring. I'm here now. 
9. If you need a gentleman, you can't find it here. But, I'm just a gentle guy.
10. Available for you right now. The first ask first gets.  
11. I'm smooth, smart, and sexy as you allow me to be.
12. Simply a fun-loving guy, not here for anything serious.
13. So many things to share and talk about, but need a cuter date. 
14. Only the right girl will make me regain my confidence in love again. 
15. That girl who can find the bright side of me, I'm waiting for her.
16. Not going to lie but I'm seeking friendship and not dates right now. 
READ NEXR: Witty Online Dating Profile Ideas
Best POF Headline Examples For Guys To Leave Better Impression
You want headlines that successfully present you on POF.
When not sure what to write, you can pick up one of these headlines that works right for male profiles.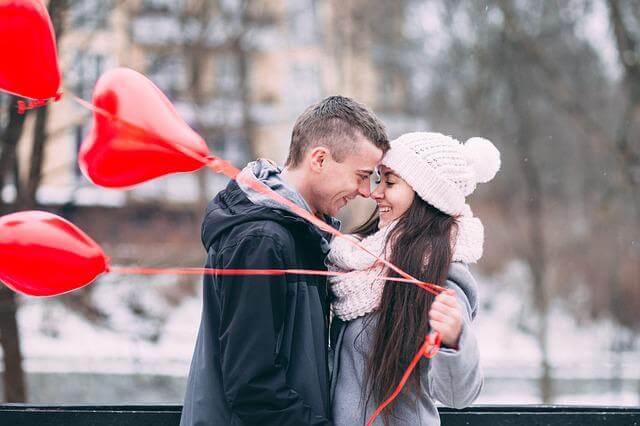 1. I just want to be the first and last thought of a day. 
2. Never dated any girl before. Wanna be my first? 
3. Right now, not for relationships. But something casual or just a friend. 
4. I'm a chef by profession, if you also love cooking, hit me up.
5. We could be best friends or partners. But it is worth a chance. 
6. I feel more comfortable with a person talking in person than over-call. 
7. I love exercising at the gym. You can say fitness freak, but not a freak. 
8. The boys exercise to impress girls. Men do stay healthy. And I'm that boy. 
9. I enjoy dating, but only with the right girls who have something to talk about.
10. Quite a talkative person. But, I'll listen to you if you're cute. 
11. My friends rated me as the funniest person in the group. 
12. My family and relatives often talked about you: who is she?
13. If you look for a cuddling partner for the short or long term, I'm the one.
14. The coolest personality on plenty of fish. 
15. One swipe, One date can change our life forever.
16. I'm a whole different type of shark among these plenty of fishes. 
Look for not longer, but short dating profile ideas for men only.
Funny POF Headlines For Guys To Impress Girls
To get the girls' attention straight away, make sure your POF headlines are funny.
Along with good looks, humor is the next best feature of a man. So, use these headline ideas to express your funny side.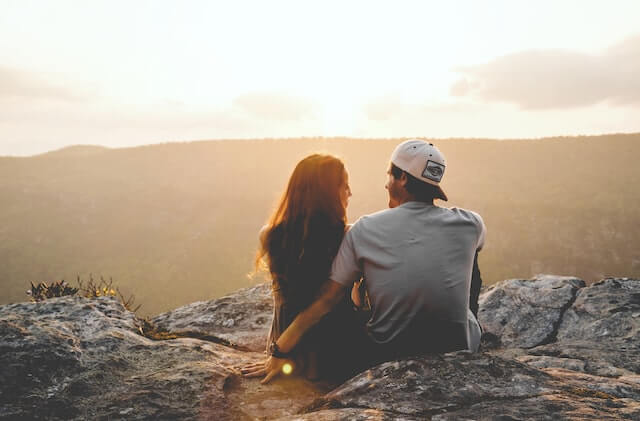 1. If this works, that's good. If it isn't, that's nice. Better we give it a shot. 
2. I found you're looking for a new boyfriend. Here's my resume. 
3. Pro: I'm such a crazy-ass. Con: Judge others based on the ass.
4. Admitting that it's my dog's dating profile and not mine. I want to find him a pup love.
5. If you ignore me, I swear that you'll end up with the meanest dude. 
6. Let me be the guy who never gets bored when you talk about your office. 
7. Dating is not my desire but should be my priority: My parents. 
8. A multi-talented guy. So many talents that I can't decide which to mention. 
9. You're not going to get the match like me later, careful before you ignore me. 
10. I'm the guy who is not afraid to meet your dad. But, I'll ask before I take you out. 
11. How can you say that we're compatible or not, without even talking? 
11. Looking for unconditional love. Right now, my dog is my option. 
12. I make you feel hot. I make you feel cool. I'll be your thermometer. 
13. Type of guy who doesn't let you cry but cries louder than you. 
14. I'm sure if we find the connection, I'll delete this app. 
15. Stop searching for Mr. perfect anymore. I'm here already. 
16. I might be funnier. But don't think I'm not smart.
17. Even I don't know why am I here. Probably, because of you!
READ NEXT: Online Dating Profile Examples For Introverts
Catchy POF Headline For Guys To Grab Girls' Attentions
If you want to catch the girls' attention on the first look, make your headlines unique.
Here are some eye-catching headlines ideas for POF that most men better try and test.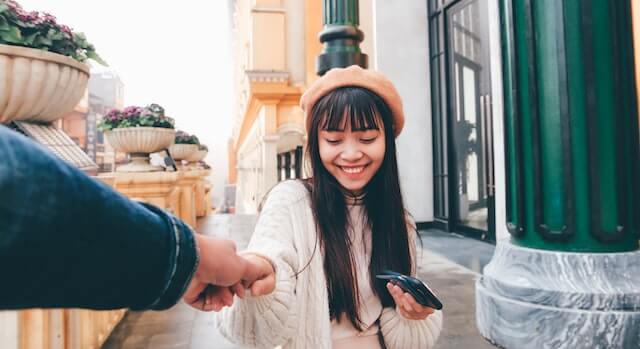 1. Of course, I'm serious. But I love sharing honest jokes. 
2. Life is short and time goes fast, message me before we go.
3. I'm more interested in dating than chatting with someone online. 
4. Simply not here to find my fish. But someone like my best friend. 
5. I might be new to the dating world. That doesn't mean I'm not romantic. 
6. First I need a girl to help me with this app… then with the date. 
7. I don't think that perfect date exists. Because I got nothing so far. 
8. If you're also confused like me, message me. We can do some. 
9. Date a guy who is a better texter than you. 
10. Forget your teddy bear, make me your cuddler.
11. So excited to meet someone new here.
12. Netflix and chill are for kids. I have the next level of entertainment. 
13. If you think I'm hot. I am. During this pic, I had a heavy fever.
14. First time here on Plenty of fish. But I don't see any fish here, just cheeks. 
15. Skip me and you overlook the most memorable and interesting part of your life.
16. If you come across this profile, this is a sign you found your match.
READ NEXT: Bumble Prompt Answers For Men
Witty POF Headline Ideas For Guys To Look Smarter
There's no perfect headline, but the one that matches your dating goals.
To present your intention and yourself cleverly, here are these witty headlines for males on POF.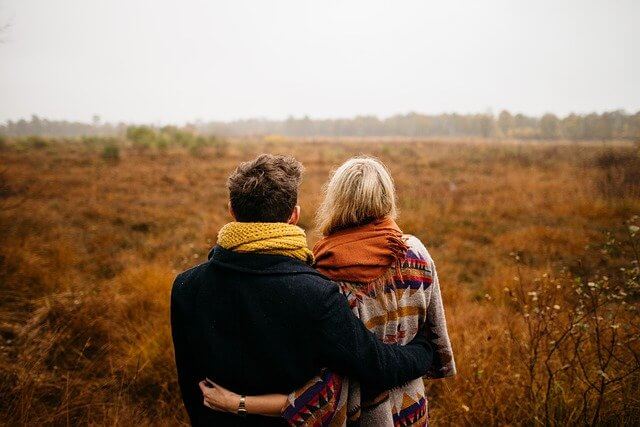 1. I'm that man who is not afraid of long-term commitment. But bad girls. 
2. I would rather be a proud boyfriend than make a secret friend with benefits. 
3. Rate me based on my profile. Your feedback is really important. 
4. In search of a girl who gives me a reason to live or to die. 
5. I'm passionate about what I do. Want to know what I do?
6. If you need someone right after your bestie, gets married, that's me. 
7. I don't chase girls. But, I still have to check everyone to see if she's the one.
8. Type of guy who happily introduces you to family. 
9. There is something that I talk to you about, are you listening?
10. Living life alone makes it super long. Let's make it a little faster. 
11. I watched 'friends with benefits last night. Now here to see if it works. 
12. Of course, relationships are my priority. But right now, I am just ready for chatting. 
13. You have two options: either be with some stranger or be with me. 
14. Simply a fun-loving guy. Not going to ask for more, but a date. 
15. Out of all the men, this algorithm chose me, for you. Do you get it?
16. Seeking a girl who understands me right without overthinking or overreacting.
Are you also on a hinge? Make sure to check out these: Hinge Prompts For Guys (With Best Answers)
Why You Should Take Headlines on Plenty Of Fish (POF) Seriously?
Because, along with your profile pic, it defines your first impression. 
You certainly want a girl's attention, but to make yourself dateable and a good match, you need a perfect POF headline.
That girl will find it hard to ignore. 
Especially for men, it's crucial to make your headlines look appealing and catchy to girls.
To make it a little easier, craft your unique ideas based on these 'best POF headlines for guys', which we shared here. 
Of course, you can copy and paste the right one from this list. But, it's better if you write the headlines to fit yourself, uniquely