Last updated on November 24th, 2022 at 06:09 pm
You might go to any dating site and create the best dating profile bio you could. 
With the hope that someone finds you attractive, sends you 'a match' and you two go on a date. 
That's not how it works. First, be certain that you're 'dateable'. 
You want to be one that someone may ask you out or accept your invitation to a date.  
What To Do To Be Dateable and More Approachable?
You don't have to be the 'perfect dater', but better know how to present yourself and how you interact with them. 
Remember, it's not to impress them. First, that's to be comfortable with 'YOU'. 
You want to be aware of the reason why someone should date you, what is special about you and what makes you so special.
And, here are the best things to consider on how to be dateable.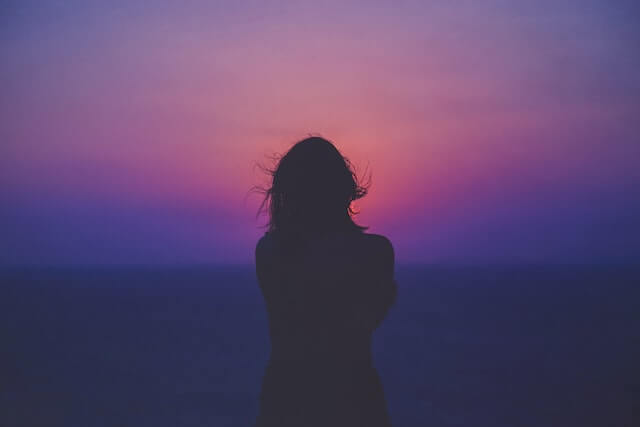 1. Take your self-improvement seriously. 
Being an attractive, rich, or funny guy is good. But how you see yourself also matters.  
Nobody is asking you to be perfect. 
When you trust and love yourself, first… you learn how to love someone else.
This is something that makes you a total catch for someone.
Self-improvement lets you be aware of your worth, also increasing your dateability.
2. Learn to be happy alone. 
When you're not comfortable with yourself… how your potential date will be. 
Your reasons to date someone have to be positive.
It never has to be frustrating or depressing as if you're scared to be alone. 
Embrace your loneliness. While you're alone, get to know yourself more. 
Even better, you can date yourself, before dating anyone else. 
READ NEXT: Better Things To Do Alone At Night (When Bored)
3. If there's a need for a makeover, do it. 
No need to buy a heavy and luxurious dress. Keep your wardrobe updated, that's enough. 
Buy new clothes that first make you feel comfortable and suit you well.
You can consider professional services for your total makeover. 
All just to be your best version. Someone who looks confident and ready for the future.
So, you be dateable and grab their attention. 
4. Work on your communication. 
If you've been an introvert, open up. Involve yourself in some conversation. 
There's no point in running away.
Start to greet everyone in your life, if you don't.
Wear a smile, and start with small talk. 
Learn to be more active in the conversation. This helps you connect with your potential date. 
READ NEXT: Good Responses To 'Hi' or 'Hey' On Bumble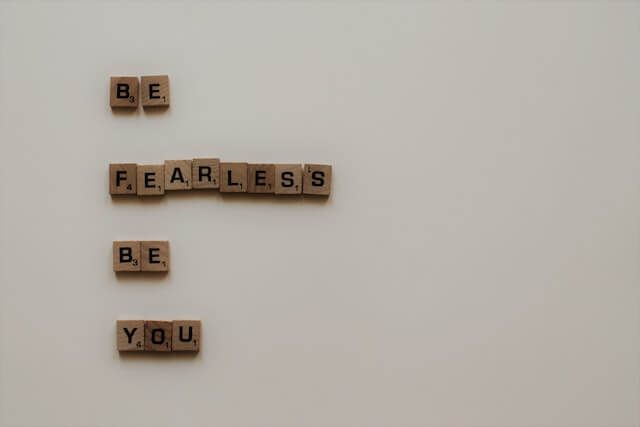 5. Be confident. Be more independent. 
Feeling confident about yourself and in your skin… proves you know your worth.
When you're not taking yourself seriously and have no respect for yourself, no one will.
Sometimes, you make someone fall for you, just with your confidence alone. 
If you've been alone for so long, there's nothing to be ashamed of. 
It's great that you're comfortable with yourself and knows yourself more.
READ NEXT: Cute and Casual Text To Send Your FWB
6. Pay attention to your body language. 
Your dress alone won't improve your dateability.
Watch out for the signals your body sends. 
Fidgeting or being nervous is normal while approaching someone for the first time.
You certainly can avoid that with some practice. Also, with more interaction. 
Learn to make eye contact, smile, greet, and manage your movements. Just be relaxed. 
7. Have a flexible approach. Be serious and funny when required. 
No matter what type of person you're. It's good to be more adaptable. 
We're not talking about changing yourself to get a date anyhow.
But, you shouldn't have to look like someone won't change or is resistant. 
You're not going to meet the perfect person. A little adjustment is always required. 
That's especially when you've tried enough to get a date, but didn't get any. 
READ NEXT: What Happens When You Back Off From A Guy?
8. Focus on the other important aspects of life. 
Dating and relationships are just one part of life. Which affects other areas of life, too. 
Having a good career and a house is equally important as having good looks and charm. 
Your date might not ask for the greatest achievements and popularity.
But, stability and security are something that makes you a dateable person.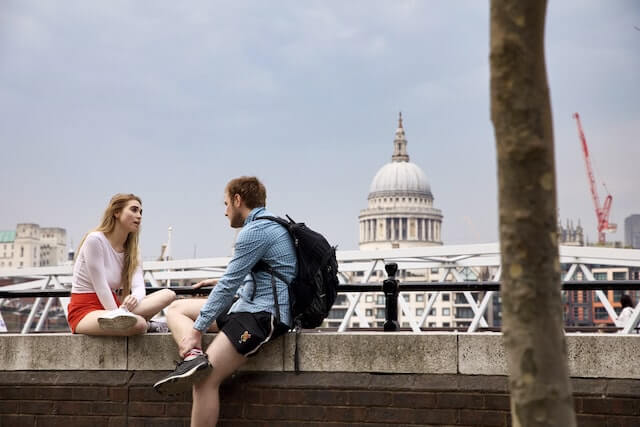 9. You can impress them by actively listening, too. 
When you get your first date, you might end up sharing everything. And talk too much. 
You certainly don't want to be the only person talking on a date.
If you have this habit, try to take a pause and allow someone to speak. 
Focus on listening and having engaging conversations when you want to date someone. 
READ NEXT: Best Dating Headlines For Men (Examples)
10. Take the lead. Be a man.
Especially if you're a man, don't wait for a woman to make a move. She won't. 
It's a man's job to approach and lead. Always.
You might get some hints from a girl, when she's really into you.
Don't look for more, when you feel the real connection already. 
11. Choose the right platform to find your date. 
Dating sites are the right approach to finding a date with the help of technology. 
You can find matches/dates on tinder, bumble, hinge, and so on. 
Every dating site has its way to find a date for you. Choose the one as per your goals. 
If you're starting or shy to approach in person, dating sites are the way to start. 
This helps you be more dateable by experience when you keep improving over time. 
12. Be very clear about what type of date or person you're looking for. 
Of course, you may know what a perfect date is as per you. 
Make sure your reason is special and something that excites your potential date. 
On dating sites, your match may ask you: what are you looking for in dating or kind of partner/relationship you're seeking? 
Plus, it also helps you to find the one that matches your goals, well enough. 
13. Add more taste and interest in your life. 
Before you find a date or look for one, make sure you've something interesting to share. 
With that being said, you want to be clear about your hobbies, interests, and passions.
Because most dating sites consider those factors to decide your compatibility or dateability.
Sometimes, a common interest or passion serves as a matchmaker.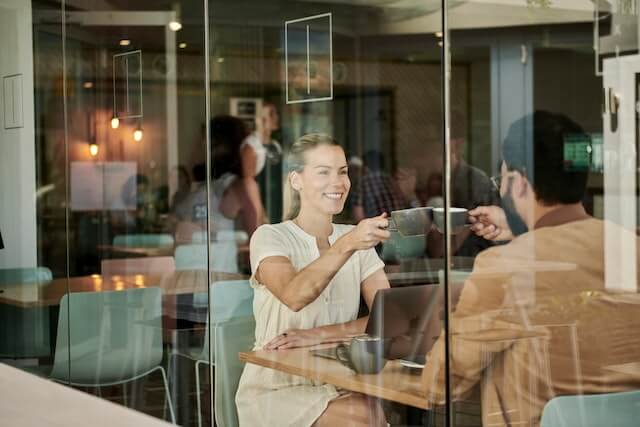 14. Get yourself out and be more approachable. 
There's no need to wait for the perfect moment. Put yourself out there, already.
No worries if you're in the process of buying a new home or starting over in your career. 
The right person will not bother about what you have or not, they care about who you are. 
If you want to be more dateable, ensure you're approachable first. 
Because nobody is going to come to your home and bring you on the date… when you don't make yourself available for anyone new either online or offline. 
Conclusions
When you first start dating, feeling insecure is natural. 
But, making yourself out, looking for a date, and seeking the right person… is a good move. 
We hope this guide on how to be dateable gives you insight into what to consider and the areas you need to focus on first.
By the way, if you're starting with online dating, you need to read this: Short Dating Profile Examples For Women.
Overall, before you make yourself a date ready, it's better than you feel ready within.
That makes you look more confident, interesting, and attractive to your potential date.