Last updated on January 7th, 2022 at 05:34 pm
About to share your next post, and looking for the right Instagram captions to add? Well, here you find the best Instagram captions to copy and paste into your posts without much waiting.
Knowing your need for the right IG captions, we will provide not only the best but unique captions and quotes for Instagram. 
Instead of publishing, without writing anything, this good collection of Instagram captions and quotes is worth your attention, if you run out of ideas, same as the time.
Best Instagram Captions to Copy-Paste in Your Posts
Throughout this post, we will share a separate list for each emotion or feeling at that time, so you can choose the right captions for your post.
Also, we hope that you get the perfect Instagram captions and quotes for your pictures to make them more appealing and engaging, overall. 
So, let's go. 
First, here we're sharing cute Instagram captions to add to your morning or after-work posts. 
1. Stress no more in the morning while having your coffee. Enjoy every sip of it. 
2. Being with you was a great experience, and I enjoyed our time together. The sad part is that it was my dream. 
3. Even if you don't know the lyrics of the songs, you can still feel the music and enjoy the vibes. 
4. Thank you for being here, Friday. I am glad to see you again after a long time. 
5. Life is short and you can't make it big. But, yeah, you can make it memorable. 
6. You look cute whether you're with someone or not, but a smile on your face always makes you appear so. 
7. Since giving up is easy, this time I decided to get up and work harder. 
8. Do something that makes you feel as if you are part of this world, and be your voice. 
9. Mind your choices, because if they are not good, your life will be the same clueless and ordinary. 
10. I learn a lot from those who take my words seriously and try to follow through. 
11. We can make the world a better place for all if we do something instead of hoping for it. 
12. You need some people to live for and others to teach you how to live for yourself.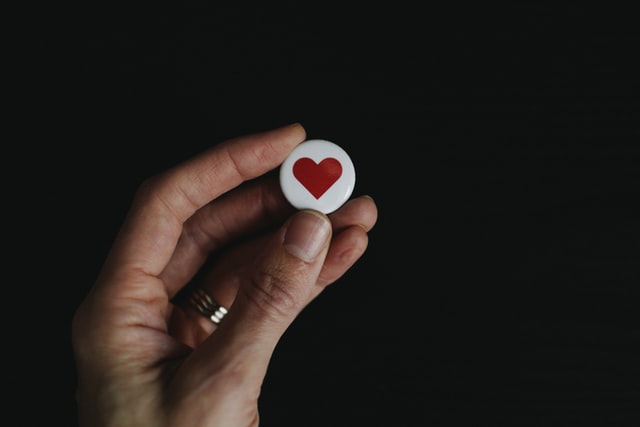 13. When you can laugh at yourself, you can even smile when you are alone. 
14. Here, everyone is playing. Some play with feelings, others with hair. 
15. Remember that you only have a limited time on earth, so make it count. 
16. If you begin to see problems and challenges as learning opportunities, then you are a grown-up. 
17. Dreams and fantasies may seem fascinating to you, but transforming them into reality is a completely different experience. 
18. It's okay to be selfish, after all, who will care for you more than you? 
19. Learn to let something and someone go off your life. You feel relaxed and can at least take the charge on your hand. 
20. For a moment, forget about the outcome and see whether you put enough effort into it. 
21. You know you're enthusiastic when you can make it interesting for others, too. 
22. Wait… Before you leave your home, wear your confidence. 
23. Later you won't remember anything about it, only the lessons you learned from it. 
24. You can make someone's day with your smile. However, you first need to smile for yourself. 
25. You know you're a mature person when you have so much to say, yet you decide to smile and let them mean whatever they want.
Read next: 108 Beautiful Nature Captions for Instagram for Refreshing Posts 
Cool Instagram Captions for Pictures for Impressive Post
Presenting some cool captions for Instagram posts to flaunt your super cool personality. 
1. Until it's about someone else, everything is funny and laughable. 
2. Stress no more. Worry no more. Relax and enjoy what comes your way. 
3. Keep your focus on the goal and enjoy being cool in the process. 
4. Make sure you do not become a fool while attempting to be cool for others. 
5. You can save yourself by quitting now, but you can't overcome the regret of not even trying. 
6. Now is the time to act on your wishes. Take a chance and just jump in it. 
7. Life never stays the same. Either it goes up or it goes down, so don't keep it still. 
8. Today I feel more confident than before. Please don't ask me why. 
9. You should never try to be like someone else. Whenever you try to be like them, but you're not, they will perceive you as one of the fakes. 
10. Waiting for something to happen is a waste of time. Start doing something now! 
11. You are a unique and special person in this world, even if you don't feel that way.
12. When you have a habit of telling the truth, you will keep fake people away and then keep the right one forever.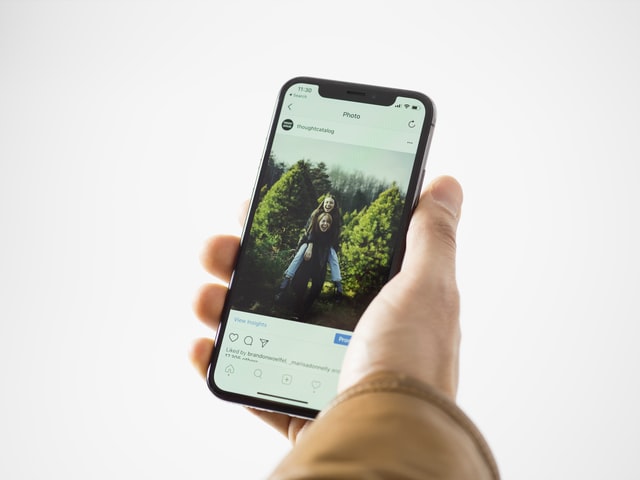 13. It is possible for you to change your world. But not others'. 
14. Whatever you do, make sure it makes you happy and helps you become a better person. 
15. When you fail and keep working harder because you feel like you're learning, you are winning there. 
16. When you are not sure how far to go, take a break. But, never turn back, your focus has to be on the road ahead of you. 
17. There is nothing you can do to overcome your fear, you simply need to face it. 
18. You will likely become miserable, lost, and frustrated at the end of your life if you believe in others more than yourself. 
19. When you set the big goals that are already signs of success, that you've been looking for. 
20. Not everything has to be perfect. Not everyone is going to be with you forever. Therefore, you have to learn to let go of some things and give up some people. 
21. Your purpose has to strive through the challenges and not to survive. 
22. Learn to accept your flaws because the work you do in this case, will make you capable enough to achieve the success you dream of. 
23. You need to make sure you set goals every day because wasting a single day won't be good if you want to make the most of your life. 
24. Don't take fear seriously, because fear is already afraid of you. 
25. Whether you are hot or cool, never try to become someone you aren't. 
Read next: 54 Creative Instagram Captions for Engaging Posts & Pictures
Funny Captions for Instagram Posts or Selfies
How about some funny captions and puns? Below are some funny Instagram captions to make them smile. 
1. Weird that ugly people look good in photos, but attractive people on the other hand look ugly. 
2. In the case of being normal is not your thing, but you have to go to work, you are at the wrong job. 
3. It only takes a bear or a girl to make someone a storyteller or a songwriter. 
4. If you have a best friend who never asks for permission before eating from your fridge or using the bathroom, then your friendship is the best. 
5. I hope to be able to try once more in life, just as I do while playing video games. It would be much better. 
6. The irony is when you go through your entire wardrobe looking for one item, but you end up finding everything except that item. 
7. Having an ugly best friend can be a good thing since you can still look attractive with an average appearance. 
8. I wish my problems would leave me just like on weekends. They come and go so quickly without giving me the chance to embrace them. 
9. My pillow resembles my barber, who gives me a new hairstyle without asking me first. 
10. A funny guy's problem is, people are so habitual of laughing at him that they laugh even when he asks for serious help. 
11. If you think that I am shy and I need to open up, then I don't consider you worthy enough to share my crazy side. 
12. Perfectionists are those who wish to be perfect but don't know what perfect is.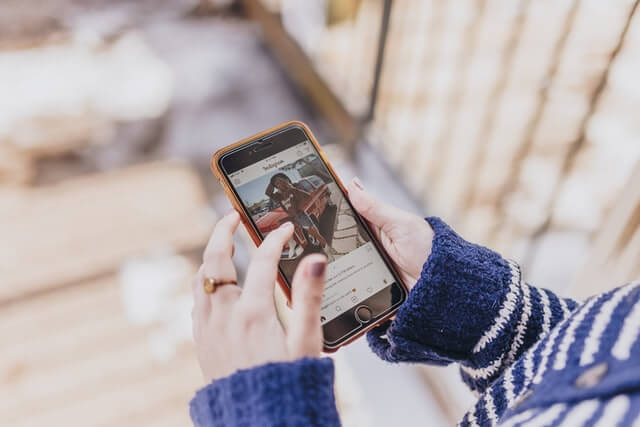 13. Dear girls, it's you who first chooses the wrong guy then blames every single guy in the universe, like they all are the same. 
14. I am now at that stage when I like being single, but have to pretend to be with someone else. 
15. When you're smart and nice, either you're doing someone's homework or you're proving your intelligence to stupid people. 
16. 'Bet' is the greatest kind of motivation that makes you capable of doing anything or everything that others think you can't do. 
17. I don't hate studying, but I hate when they start teaching us even without checking out interest or seeking permission. 
18. Hard workers learn from their own mistakes and grow. Smart people learn from others' mistakes and grow twice. 
19. I wonder why most rich kids are so fat. But then, my crazy mind has a reason, it wants to stay protected from kidnapping. 
20. You know your hair is messed up when someone fixes theirs, after seeing you. 
21. Don't work harder, work smarter. I'm not smarter, but yeah I'm not a hard worker either. 
22. When you are different from them, people will laugh at you. However, they also hate it when you try to be like them. 
23. Sometimes all I want is to have someone like me as a friend. My man, I'm so jealous of my friends, they've got a great friend. 
24. When two fools are arguing, don't interrupt. You will become the third one. 
25. The best relationship advice comes from someone who has never been in a relationship. 
Read next: 85 Work From Home Captions for Instagram
Clever Instagram Captions for a Meaningful Post
Here are some clever captions for Instagram photos that are meaningful and purposeful. 
1. Work to make yourself, not to impress others. 
2. If you hate Monday but love weekends you need to change your job. Although you can't change your boss, you can change something else. 
3. Seriously, I love rejections. It makes me feel like I'm a special person that not everyone is going to accept or feel they aren't worthy enough to have me.  
4. Stop calling, you're living a boring life. It is already interesting, but you lack the vision to see it that way since you have nothing exciting to wake up to. 
5. Don't talk about your dreams to another, that's the greatest advice. 
6. Relationships or life, stop expecting too much in a short time. You'll become frustrated if you don't receive what you've asked for. 
7. You are responsible for filling your life with excitement and motivation, not a dating site or Instagram. 
8. The key to staying focused on your goals is to stop thinking about the results while you're on the journey. 
9. Your life is supposed to remain easygoing and simple. But, you make it complex anyways with wrong choices and then blame your destiny for giving you a difficult life. 
10. All you need is to have that friend who listens to you when you want to share something and is not eager to talk next. 
11. Before you complain that your ancestors did not give you anything, pay attention to what you will give your future generations.
12. People who ask for advice aren't asking for advice, but instead, want you to say something good that they believe is right. They're just looking for confirmation.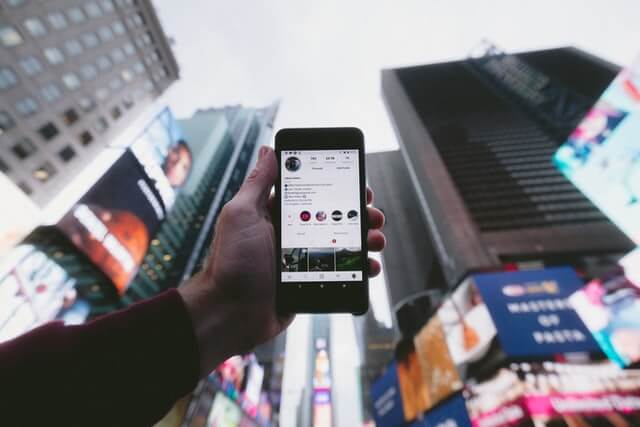 13. When you feel like life is hard on you, you may also begin believing that a universe sees you as capable of enduring those tough times. 
14. Get some ideas from yesterday to achieve the dreams of tomorrow. But, make sure your focus remains on today's efforts. 
15. Stop running from your life problems, the faster you run they eventually follow you. Face them now and then let them go with dignity. 
16. When life hits you, hit it back harder. Let the world know that you are not weaker than everyone else. 
17. Hold on to your excitement and dreams so you can share them with someone who cares and shares your excitement because not everyone will feel the same way as you. 
18. A good friend won't let you go through it all by yourself, no matter how tough the situation becomes. They are always there, even if you have no idea about it. 
19. No matter how good or nice a person you are, people always judge you because they have never come across such a genuine person like you.
20. They won't be there to help you when you need it, but when you can't help them, they will call you mean.
21. Nothing everyone you meet is going to like you, but not everyone is going to talk to you that on your face. 
22. The right people are always found alone or isolated, because people can be with the wrong ones, but hate being isolated, like a right one. 
23. You can keep dreaming or you can get out of bed and live your life as if you have already achieved your goals. 
24. Be adjustable with any situation that life throws you in, that way you can avoid getting emotional, frustrated, or depressed in life. 
25. It's easier said than done, but I still want you to keep going. Because patience is worth having the same way as confidence and efforts in the right direction. 
Read next: 145 New Home Captions For Instagram  
Aesthetic Instagram Captions to Copy and Paste for the Perfect Post
The following are some of the most appealing and best captions for instagram to use in your post.
1. The right person will accept you for who you are, without attempting to change you. 
2. When you compare yourself with others or anyone else, that means you don't respect yourself.
3. It costs nothing to be beautiful, just some words of kindness. 
4. You are beautiful than you know and confident than you feel. 
5. If someone doesn't respect you for who you are, such people need a kick to throw them out of your life. 
6. Don't hold back from anyone else, do what you want to do. 
7. When people need something, they will care about you and talk good about you. 
8. People who take selfies with you and even without letting you wear your make-up are your real friends. 
9. Even if a friend is annoying, not seeing them for a day makes you anxious. Correct?
10. Before expecting someone to make love to you, love yourself first. 
11. Ensure that your heart has more memories than selfies on your phone. 
12. Everything comes later when there is food on the table.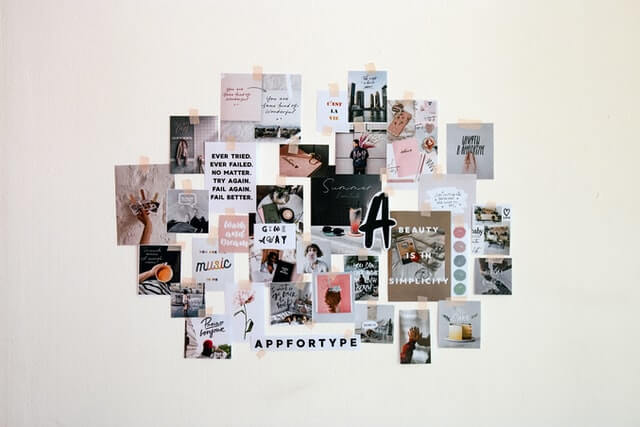 13. If you can't smile then don't force yourself to. At least being serious makes you look natural, though. 
14. There might be the perfect time to say "I Love you". But, there is no perfect time to start working on your dreams. It's, 'the moment right now'. 
15. When someone smiles a lot, they need someone to smile a lot with them. 
16. We live in a fake world, so try to be real and be unique. Like you. 
17. No matter what happens, simply never stop loving yourself. 
18. Families are the ones who will always be there for you. Do not ignore them. 
19. The best filter for any Instagram picture is having no filter at all. 
20. Not everyone is going to like you and that's okay. Some people even don't like themselves, either. 
21. Beautiful people never get my attention, they might wear make-up. But, someone with a good heart and mind with creative thoughts always has my attention. 
22. Stay busy around the people who are not worth your time. But, always have time for someone who loves you and cares for you, without expecting anything in return. 
23. Face can trick many, but the vibes don't. Therefore, trust your instincts when your gut is telling you something. 
24. Well, just because someone hasn't told you so, doesn't mean you are not beautiful or handsome. 
25. You are responsible for your smile and not that fool who has no idea how precious your smile is.
Read next: Great Comments for Instagram Posts For Engagement Groups
Final thoughts: 
With such a great collection of the best Instagram captions to copy and paste, we hope you get the right words to add to your next pictures. 
Feel free to contact us if you want to share something with us. And, if you enjoyed what you just read, then please share this post with your friends and family. 
Thanks, in advance!