Last updated on November 30th, 2021 at 05:59 pm
It can be tedious to write captions. However, the most challenging part is to come up with new, unique, and creative Instagram captions for your refreshing posts, Right? Not anymore, as here you'll find unique and creative captions, as well as some tips on how to come up with the one next time. 
Indeed, coming up with 'THE BEST Captions' is tough. Because you have so much to say but also need to keep everything brief.  
Keep paragraphs short, but meaningful and to the point. 
After all, not everyone reads the entire captions or what you have written there. 
But yes, that doesn't mean you should overlook the presence of post captions. When done right, you can make effective captions that add extra stars to your posts. 
Want to decorate your posts with creative captions? 
Well, before we list some captions for your reference, here are some tips that help you write the perfect captions for your next posts. 
It makes no sense to copy a caption from someone else if your photo is your own. It doesn't matter how short you make it, make sure the captions you put there are all yours, and express your feelings well. 
b. Keep it short. Keep it simple. Keep it unique.
Who said you had to write a long caption for each post? Absolutely not. Write the short captions that are the most effective approach to making an engaging post. 
c. Make the most creative usage of emojis & icons. 
Simply writing a text in the caption won't make the engaging post. It's best to use some emojis to describe your feelings quickly and effectively. 
d. Take ideas from others' posts. 
It's more like to take creative inspiration from them than to just copy them. Refer to some relevant posts before you hit publish. Find what other popular posts have written having the same post context as you're about to share. Get ideas and come up with such creative captions that are specific to your post, only. 
Initially, it doesn't feel that good. However, when you start writing a caption every day, it eventually becomes a habit. Once you have a habit, the captions come naturally and you are no longer struggling to think of what to write there.
Read next: 120 One line Captions for Instagram or WhatsApp Status
Most Creative Instagram Captions for Your Pictures
First, let's go over some creative captions that you can use in your routine posts. Such unique captions are more likely to work as inspiration to come up with more ideas and thoughts to write your next post captions. 
1. It's the unintentional clicks that lead to the perfect picture to post. 
2. Make your daydream a source of inspiration. Don't just think about it, do it. 
3. Today I decided to be happy and nothing else. 
4. Of course, I'm busy all the time, busy thinking about you. 
5. First, have goals in life. Then you will not feel like it's boring.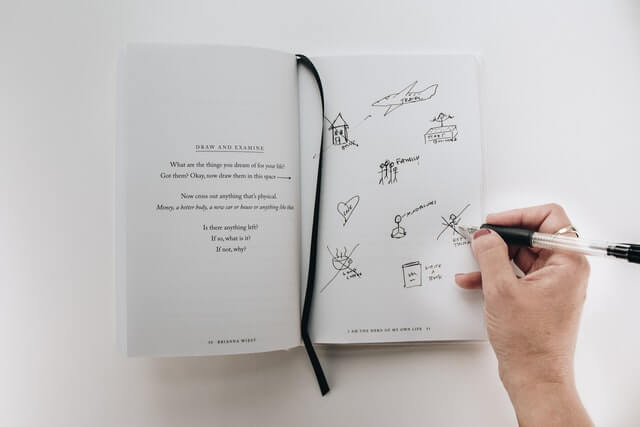 6. Do you know? You get to know more things, when you know, you know nothing. 
7. People used to misunderstand me as a shy & reserved person. But, they've no idea that I don't see them as worthy enough for my crazy side. 
8. Don't wait for the perfect time to live. Live it now. 
9. You are the only one who can stop you from enjoying, experiencing something new. 
10. Common, there are no filters to make your smile look brighter, it's better to flaunt natural. 
Read next: 108 Beautiful Nature Captions for Instagram Pictures
Creative Instagram Captions for Selfies
You must get bored of using the same caption over and over again if you post selfies to your Instagram profile often, right? If so, then you need to write a compelling and creative caption for a selfie picture to boost the engagement on your post. 
1. Is it 'Selfie of the month'? What do you say?
2. If you are the tallest friend in the group, you're a selfie stick, by default. 
3. Feeling too lazy to be bored today. 
4. Please don't laugh. I lost a bet that led to this picture. This is about posting a picture without a filter if I lose. 
5. Sometimes you don't need a perfect, but just one selfie.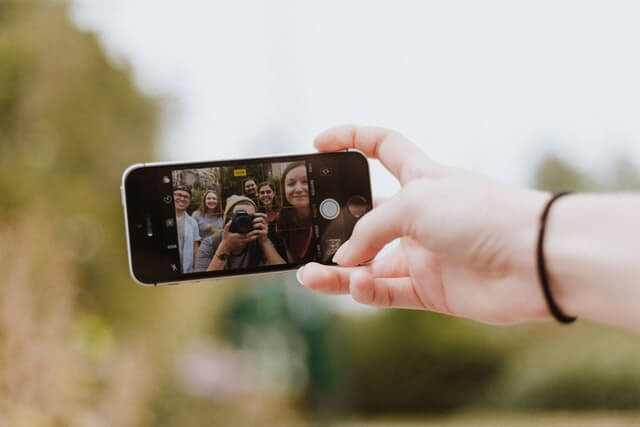 6. When it comes to taking selfies, I never procrastinate. 
7. NOW, is the perfect time to take a selfie. 
8. Don't have time for makeup. Simple, take a selfie with your not-so-cute friend. 
9. The next selfie will be the last one. It's more like re-playing a game, after every loss. 
10. I had a crush on dieting, and then pizza came in and proposed to me already. And I can't deny it. 
Read next: 54 Best Bumble Bios for Girls to Get 'Quality' Match 
Creative Instagram Captions for Friends' Pictures
Whether it's a weekend post with friends or vacation pictures, adding creative captions to friends' pictures always makes them more compelling. Below are some best captions ideas you could use for your picture with friends. 
1. Not everyone has the privilege to see your nicest and wildest gesture. 
2. There are some friends to whom you want to but can't cut them off. Because everyone hates them, more than you do. 
3. Every joke or humor is fine until it's about someone else. And not on you. 
4. Instagram is becoming more like my personal diaries. The only problem is that everyone can read it out loud. 
5. Life will be a lot better when you have such great friends like on Instagram in real life, too.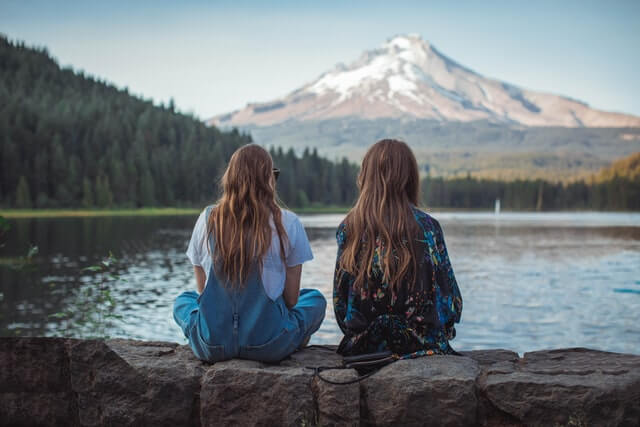 6. You may not like them when they are around, but you will miss them when they are no longer there. 
7. Time with friends is not just the best, it's just a perfect one. 
8. Always feel grateful if you have a best friend, sometimes even if you just have a friend. 
9. Before expecting them to prove their genuine friendship with you, be a great friend, already. 
10. feeling so jealous of my best friend, he got the most attractive plus caring friend. (Yeah, that's Me). 
Read next: 68 Welcome Messages For New Employees & Team Members
Unique & Creative Captions for Instagram Pictures
And the best captions are the ones that you write by yourself. It is indeed difficult to come up with such captions, but they make a great addition to the post. Plus, our next list of creative Instagram captions will give you the best idea to make your overall post unique. 
1. Weekend time. Sloth mode is ON.
2. Everything you do for me, I just love it. (Just a note to myself)
3. Heart: You sound exactly like the original singer. Mind: Nope. 
4. Some like night, some like daylight. I prefer the time in between. 
5. I don't know why, but I'm always drawn to the challenging & difficult options anyway.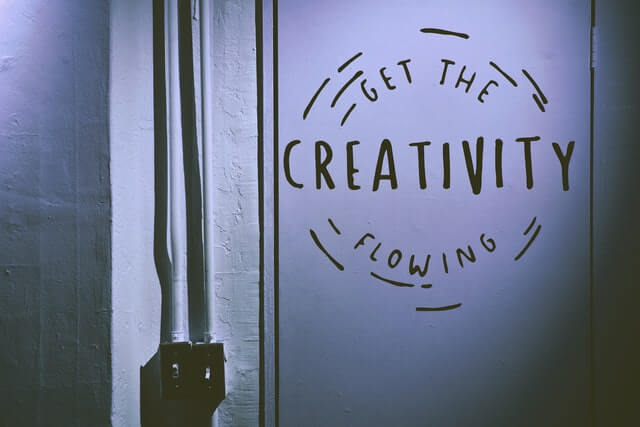 6. Before you leave home, decide what's the destination.
7. Don't laugh alone. Group together and laugh it out loud. 
8. All you need is coffee and a person for a fresh morning talk. 
9. The last time I followed my heart, it led me to jail. So, this time I'm going to take the mind along with me. 
10. Two situations when I go to bed early: First, I have nothing else to do. Second, my internet plan for the day is already used.
Read next: 82 Instagram Captions for Self Love & Self Care
Creative and Short Instagram Captions for Better Feelings
It isn't always necessary to have captions that describe your picture in detail. Sometimes the shortest captions are the most effective ones when they are written in a creative way. Take a look at some short creative captions for your Instagram posts. 
1. Live the fullest, not just the best. 
2. Experience. Enjoy. Explore. 
3. Perfect thoughts of the day. 
4. What a time!!!
5. Great goals. Small steps. 
6. Be happy, that's it!
7. Random clicks!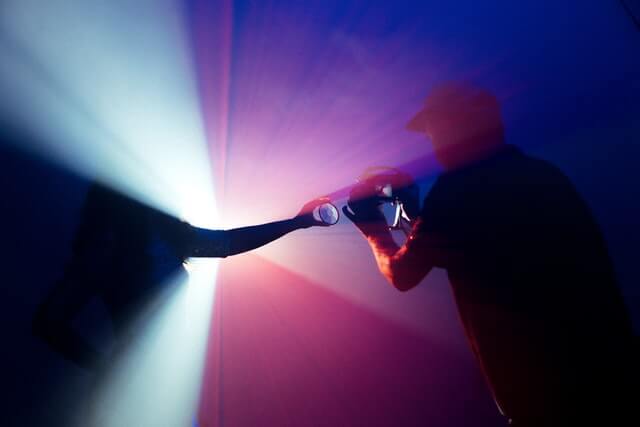 8. Made with Love. 
9. I'll be there. 
10. Wanna join??
11. And here it starts.
12. Anything to say!!
13. No captions needed. 
14. Dream. Work. Repeat. 
Read next: 95 Funny and Creative Ways to Say YES
Final thoughts: 
Copying someone's captions is just too boring, Isn't it? 
If you're like us who like to write unique captions no matter how short or simple it is, you can say you have a creative mind. Always strive to write the best captions for your posts and don't give up. 
With this list of creative Instagram captions, we hope you'll get some creative ideas on what to write for your next selfies & pictures. Plus, the shared tips will help you to write the creative captions for Instagram posts, by yourself. 
Would you like to add anything to this post or have any suggestions? You can simply share your thoughts and reviews with us. We would love to hear what you think. 
Thank you for reading.