Last updated on September 6th, 2021 at 06:25 am
Sharing some of the best comments for Instagram posts that will save your time also helps you to make your comment look genuine and worth replying, overall.  
'Great post."
"Nice one."
"Love this pic."
That's what the most common comments that you end up leaving on literally every Instagram post that you have to engage with. 
And we can't blame you for that. 
After all, when you have ten to twelve engagement groups and more than a hundred posts to share your contribution, the quality of comments will be surely sacrificed. 
But, the value of a good comment goes beyond its contribution. 
It is a reward for the creator. Also for you, it's a reason for other audiences to visit your profile and actually hit the 'Follow' button on your profile. 
Remember, every comment has to be relevant, personalized, and genuine, no matter if it's on Instagram or any other platform. 
Keep reading, as we are going to share some quick tips and then will provide you some great comments that you can simply copy-paste to leave on relevant IG posts and pictures. 
Be sure to 'bookmark' this page, since it presents a list of good comments that can be used on various Instagram engagement groups, as well. 
How to write the Best comments on IG posts?
Take a read through these quick tips to help you leave engaging comments that the creator will want to respond to.
If you don't want your comment to get ignored and lost in most other "Great pic"-type common comments, then these tips will help you.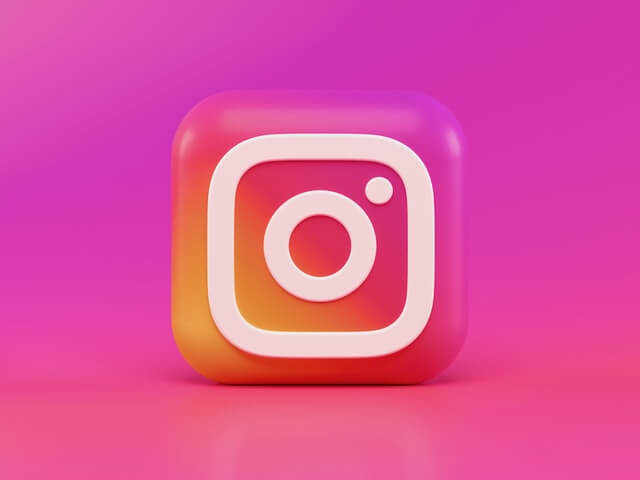 1. Make sure you actually read the entire post. 
But it's an obvious thing. If you want to contribute to the post truly, then make sure you actually follow the post right. Take a moment and have a look at the captions they have written. From there itself, you may get some ideas for writing a good comment for the post. 
2. Comments when you are in a good mood. 
The way you think matters a lot. Especially when you're in the good mood you get the instant idea of how to compliment others for their work. Take a break from such activities when you're not in the mood to interact and engage with others. Agree that, you have to engage with others' posts, but don't literally just force yourself for anything. 
3. Have your unique opinion. Either, negative or positive.
Comments are supposed to be honest. You can simply copy-paste the regular comments, but when it comes to engaging comments, you have to share what's your approach to the post. Share what you learned and how much you relate to this post. Sometimes negative (but a genuine opinion) comment gets more attention than the copied ones, so note that.
Also read: Best One line Quotes & Captions for Instagram
Your comments can be anything from your viewpoint to the post topic to your personal experience. Let them know you have the same thoughts and events from life. Encourage creators by connecting with their posts and showing how you can relate to the message. 
5. Ask questions that lead to further conversation.
Every comment with a question mark at the end makes engaging and reply-worthy comments. If you have any questions or want to know something more, such questions are worth sharing via comments. Moreover, it kinda makes the creator connected that someone actually engages with their post in a real sense. 
6. Write something special. Something reply-worthy. 
Well, you never have to write a poem or anything great while commenting on any Instagram posts. Simply share what you feel and what kind of value you got out of the post. But, make sure it's your own words. A personalized approach is always effective when you're sharing your opinion or pitching for any services.  
Remember: The goal here is not to leave a longer comment, but to add value to the post. 
And now, we are going to share some great sets of comments to leave on Instagram posts that look genuine, cool, and worthy enough to gain your followers as well. So Let's get started.
Read next: Best Tinder Bios For Guys (Copy and Paste Taglines)
Cute comments for instagram posts
Take a look at some cute comments for Instagram pictures that you can simply use for your purpose. Whether it's your best friend or IG friend, you can use this set of comments without any extra thinking. 
1. That's what I love about Instagram. 
2. Looking super cool. 
3. A perfect caption and picture are too good. 
4. And it's YES from me. 
5. I"ve been waiting for your posts. Little late, though. 
6. So here comes the best pic of the day. 
7. Never knew that someone also had the same issues, as I have.
8. Thanks for such valuable tips.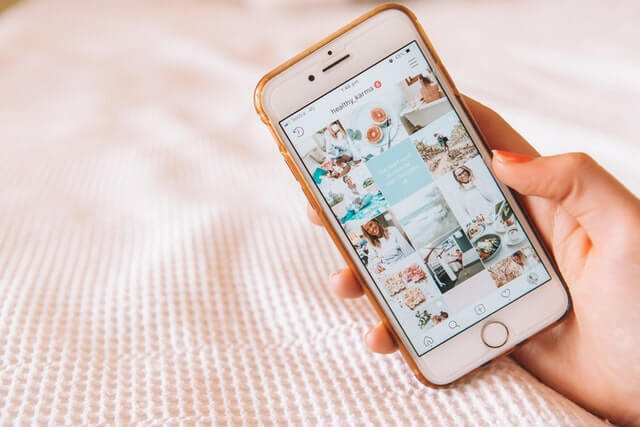 9. I'm surely going to follow these suggestions. Thanks.
10. Really, I'm so inspired by your work. 
11. Keep it up, we are having so much to learn from you. 
12. Actually, want a clap button for this. 
13. I'll recommend your profile. 
14. Like everything about your page and posts. 
15. We can feel your passion through your posts. 
16. Amazed by the color scheme you used. 
17. I'm going to give this post 12 out of 10. 
18. An underrated page of Instagram. 
19. We never are tired of seeing your post over and over again. 
20. Thanks for such valuable advice, I need it the most.
Read next: 48 Insta Caption & Short Quotes On Life Lessons
Nice comments for instagram pics
Creators work really hard to present new content now and then.
And if you truly want them to appreciate their work, then here is the perfect list of comments that you can use along. Sharing, nice and encouraging comments that creators strive to reply to. 
1. Totally agree with the message you share.
2. That earns you a new follower. 
3. Need more posts just like this one. 
4. That's what we expect from you. 
5. Clicked at the perfect time. 
6. Is it you, can't believe my eyes?
7. Learning a lot from you. 
8. Keep that coming, we enjoyed your posts. 
9. Love the way you present this message. 
10. Seriously, never see such a great page with consistent quality content.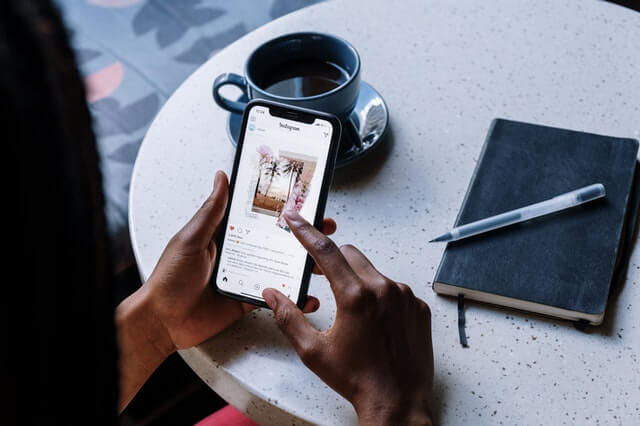 11. Time to start an Instagram page. Thanks for your inspiration. 
12. I was actually waiting for your post, and here it comes. 
13. I truly love the value you bring to us with every content. 
14. Like your easy and direct approach to sharing the message. 
15. Bookmarked for creative inspiration. 
16. You know what your audience wants. 
17. Always excited to see the post from you. 
18. The best thing which I like about your post is… 
19. How can one be so perfect in every pic? Totally surprised. 
20. Me after seeing this pic: Wide eyes, Open mouth, Frozen hand, Stopped scrolling. 
Read next: IG Captions For New Home Announcement Post
Funny comments for instagram posts
The creative and hilarious comment has special attention that most creators simply can't ignore.
Plus, these make engaging comments on the post and content they shared. Get some creative inspiration from the given set of funny comments on Instagram posts or you can simply use them as it is. 
1. So many profiles and posts are there, but my eyes are only on you. 
2. My favorite time pass activity is to have dinner and engage with your posts. 
3. Feeling so encouraged by your messages. Yea, we definitely gonna achieve our dreams for sure.  
4. Can you please give me some hints to write the comment with?
5. You're the reason why I have to come back to Instagram. 
6. Actually, I have uninstalled Instagram. But, knowing you're here, I re-join it. 
7. Hope to see it as a viral meme. An amazing share, mate. 
8. Damn, how can you be that perfect in every picture?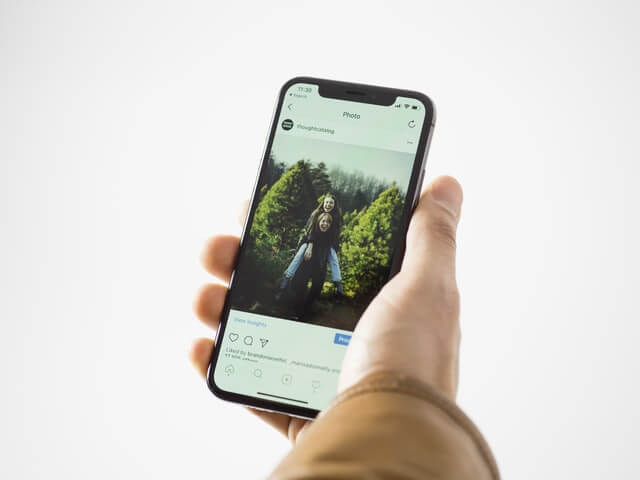 9. Are you available? I need some personal tips from you. 
10. I know you look cute and innocent in this pic, But you're not actually. 
11. If your friend sees this pic, he or she might become a fan. 
12. Can I have the contact number of your stylist?
13. Still thinking about what to write. Because I'm totally speechless. 
14. I'm sure that leads you to countless DMs asking for your number. 
15. Please stop it, we can't take it anymore. It's so fascinating. 
16. The best thing about this pic is You in that. 
17. Never know you look that lovely, though. 
18. Just realized that I'm addicted to your pictures. 
19. What am I seeing! Couldn't believe my eyes. 
20. You forgot to mention the original source, @me. 
Read next: 75 "Hey You Quotes" To Light-up Your Mood
Good comments for instagram pictures
Want some good comments that make the creator feel inspired and respected? Then, here is the right list for you.
Here sharing some of the best comments that are hardly left unanswered, as these are interactive and appreciating, overall.
Just a bunch of meaningful words that will surely make creators confident about their work. 
1. This is the reason why we love your page.
2. No filter is ever used in this pic.
3. So happy for you. Keep it up.
4. Happiness is seeing your purposeful posts. 
5. What a lovely picture. 
6. Really appreciate your efforts behind these posts. 
7. You have an amazing feed.
8. I'm in love with your page theme. 
9. I hope you get all the success and fame in the future. You deserve it. 
10. To be honest, I kinda feel jealous right now. Btw, you look great.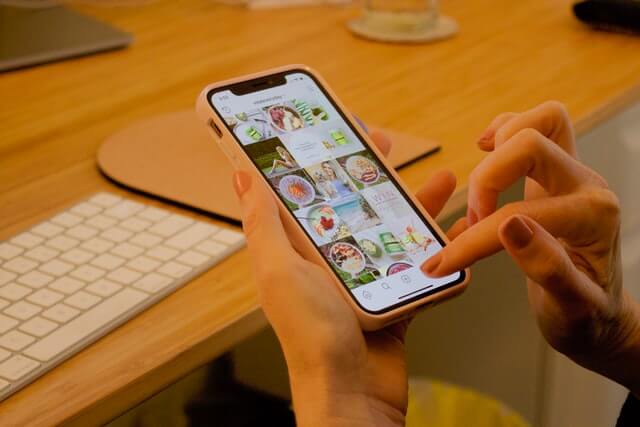 11. So thankful for your inspiring posts and message for us. 
12. I will refer to this pic when someone says nothing is perfect. 
13. We are glad that you share your thoughts on this issue. 
14. This is what you can call a work of art. Just superb. 
15. You are truly a gentleman and I admire you. 
16. Hope this message reaches many people. 
17. Wow, I have never seen such a great page like your one. 
18. Your page is getting better and better. All the best. 
19. Thank you for every message that you're trying to share with your posts. 
20. You're doing a great job. Never stop, Keep going!
Read next: Short Instagram Captions To Simply Copy-Paste In Your Posts
Short comments for Instagram posts
We know you're already running out of your time.
Because you still have so many engagement groups to participate in and share your contributions. Knowing that here we brought some short and sweet comments to leave on IG posts and pictures on the go.
This list is for those of you who want to make an effective impression by leaving meaningful comments. 
1. This pic is Lit!
2. What a shot!
3. Just amazing. 
4. Beyond comparison. 
5. First comment!
6. The best picture so far. 
7. So lovely.
8. Truly admire you. 
9. Wonderful share. 
10. Fan of your work.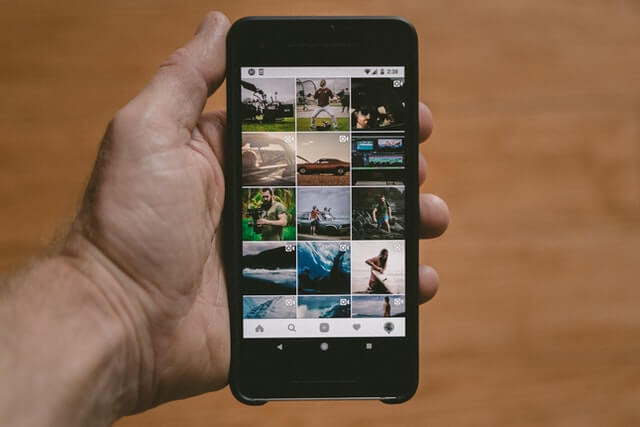 11. Well-framed post. 
12. Strength to the point. 
13. A lovely message.
14. Damn, this pic. 
15. 100%, Agreed. 
16. Impressive post. 
17. The caption is too good. 
18. Such a beautiful pic. 
19. That expression.
20. Picture perfect
21. Saved it!
Read next: Unique and Fresh Instagram Quotes For Bio
Final thoughts:
So these are some great comments that you can leave on the next Instagram posts and pictures you're going to engage.
You can use this as it is, or also tweak the comments as you want. Your choice. 
Remember you don't have to always write long comments. Follow their content well, get the message and share your honest views about it. That's it.
Also, you don't even have to be perfect while leaving any post comments. 
Just be yourself, express your views right and leave the comments for Instagram posts like you actually mean it. 
Indeed, you're in a hurry. However, leaving a unique and genuine comment on any post has its own charm. Leave it and you will realize it.