Last updated on March 25th, 2022 at 06:18 am
Surely you love nature, but if writing captions for pictures is not your thing, then this post is for you. In this article, we're going to present the best nature captions for Instagram in order to appreciate mother earth's beauty in its pure form. 
Having such beautiful earth to live on is a great blessing. We simply never get tired of all the wonderful things that nature gave to us from forests or rain to mountains and greenery. 
No matter if you are a full-time traveler or not, we all enjoy getting out into nature for relaxation and escape. There is something magical about nature that we can never get just from binge-watching shows at home. 
Nature can be a truly satisfying experience when we get outside and enjoy it fully. 
You end up making beautiful memories whenever you visit natural areas whenever you can. Don't just wish for it, but go there whenever you have a chance to. 
Now, if you have a bunch of nature's pictures that you want to post to your Instagram, but you're looking for some Instagram captions and quotes about nature, we have something for you here.
This is a collection of the best, short, and funny nature captions that you can use to share travel memories with your followers. 
Nature Captions for Instagram Pictures
Nature has a lot to say, if we have ears to hear it. It is, after all, such a rich subject that one could write not only an essay but also a book about it. 
But wait, if you're writing captions for your next Instagram post about nature, you'll have to keep them short and sweet.
Want some inspiration to write good nature captions for my next Instagram post? Here is a list of perfect captions to get you started. 
1. If you want to forget your life problems, try the natural therapy that can help. 
2. I don't know why, But, returning to regular life after visiting nature feels completely different. Like, a fresh start. 
3. When you have a chance to get into nature, simply leave everything and just go for it. 
4. There is nothing about nature that makes you hate it. 
5. Every time I return to reality after spending some time in nature, I cry. 
6. I already told my friends to count me in without asking, when the plan involves getting in the wild. 
7. Do not let your busy schedule prevent you from enjoying the beauty of nature, the beauty of life.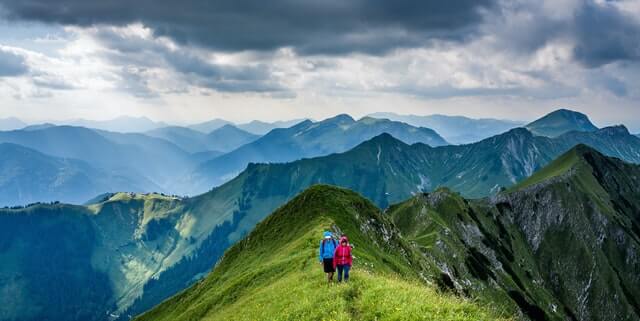 8. Nature has a lot to offer to us that we can enjoy no matter how old we get. 
9. Nature can indeed change your mindset. It allows you to forget about the problems you're facing in life.  
10. Life doesn't have to be a constant race. Sometimes it's better to enjoy as it is, relaxing and enjoying the peace while staying at someplace. That way you can truly appreciate the scenery.
11. The first time you encounter nature, you'll realize there are many things you have yet to experience in life. 
12. Feel so sorry for those who haven't yet had the chance to experience nature or enjoy it fully. 
13. Although I do not know why I like nature so much, I am happy when it is about the natural world. 
14. Nature is the only place where you can be happy and enjoy life without any means. 
15. It's not just beautiful, it's simply something else. Agree??
Also read: You are Strong Quotes For Hard Times
Funny Nature Captions for Instagram
Your post about your trip to nature and going wild doesn't have to be boring, though. In this case, you can add a little bit of humor to convey the right message through creative puns, as well. 
And if you are having trouble coming up with creative and funny Instagram captions for nature pictures, then here is a list for you. 
1. There is life outside the phone, which I highly recommend to anyone. 
2. Occasionally, I wish I could be a wild animal and enjoy nature. Because I'm tired of being human and doing everything we have to do. 
3. When you don't know where to go, go to nature. Get lost in the wild. 
4. If I don't answer your call, not every time it means I'm ignoring you. Sometimes I am disconnected… not to you, but the entire world. Because I might be in nature. 
5. You're so tired and bored of this routine life, that even silence in nature is enough to make you feel alive and healed. 
6. Next Instagram live will be from the wild. Be sure to tune in. 
7. Before you go to heaven or hell, Make sure you go to Nature.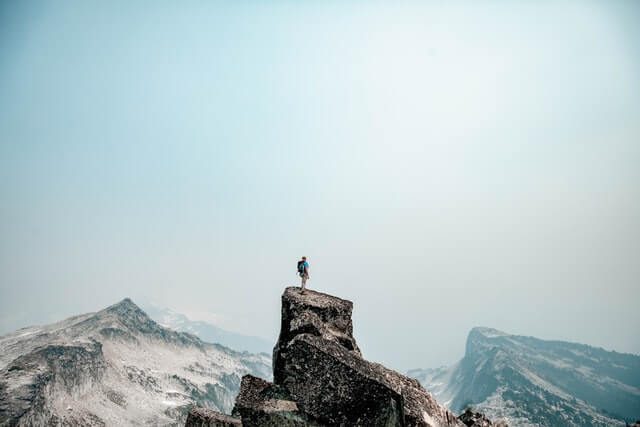 8. Don't be an idiot, you can't search for happiness online. Instead, you should get out into nature and enjoy it. 
9. Wish I was born in the stone age. I want to experience life with nature. 
10. We humans, what do we do with our lives? Earlier, there was only natural, and still, life was enjoyable and satisfying in all aspects.
11. Natural beauty doesn't require any filters. The filter needs naturalness itself. 
12. I wish people in my life were trees, birds, and wild animals. At least it would be exciting to see them every morning. 
13. We need to respect this mother nature, just like we respect our mother at home. 
14. Whenever I say, "I love nature," you ask, "Why?"? I see you as a fool. 
15. We are lost in the wild. But this time, we'd like to stay lost forever. So, don't send help here.   
Also read: Best Instagram Captions For New Home Announcement Post 
Short Nature Captions for Instagram
We know how much you love the outdoors. You also have a lot to say about it. If possible, you can write about your travel experience with nature and all. But, if it's regarding posting a picture on Instagram, the shorter captions are the better. 
Take a look at these short captions about nature posts that will make the most meaningful and engaging post that everyone likes to interact with.
1. The feeling of being alive. 
2. It's time to get some fresh air. 
3. Go where your heart leads you to. 
4. When it's about nature, It's YES from me. 
5. No home is better than nature. 
6. Heading to the top of the world. 
7. I wish I could wake up like this.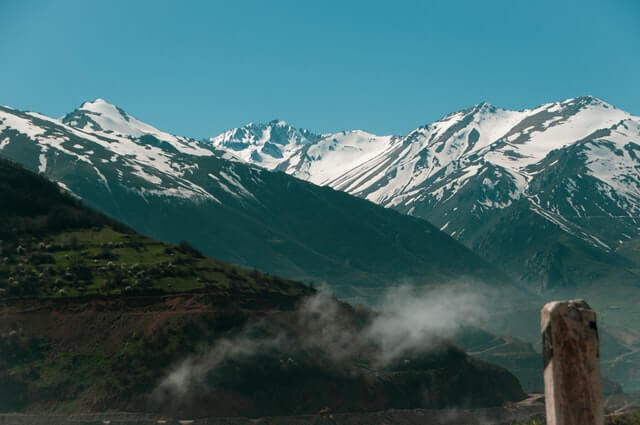 8. Goal: Stay in nature, and live life. 
9. Wildlife, the best life. 
10. Lucky to experience this all. 
11. New day, New adventure. 
12. I feel like we are finally at home. 
13. No filter is required. This is 100% natural.  
14. The greatest art of all time is nature. 
15. Nature is the ultimate escape. 
Also read: Great Instagram Captions for Self Love & Self Care
Captions for Nature Beauty for Instagram Pictures
Do you want to appreciate nature's beauty in a real way? Or want to make your followers aware of respecting mother earth even more? Let me tell you, the next Instagram captions for natural beauty are a great way to achieve that goal. 
These captions are worth including with your posts that capture nature's beauty. Such appropriate captions will increase the effectiveness of your post and make it more share-worthy. 
1. The concept of 'beauty lies in everything', actually comes from nature.
2. Nature itself is the greatest source of inspiration that we can draw inspiration from. 
3. Of course, technology is great. But, when you need relaxation, nothing beats the experience of being in nature and wildlife. 
4. Losing yourself in the beauty of nature is not losing eventually. 
5. Experiencing nature for the first time will help you realize what you have been missing in your life. 
6. After a long trip, you return feeling like a different person. That means your trip was successful. 
7. You will change your definition of beauty when you finally experience nature fully.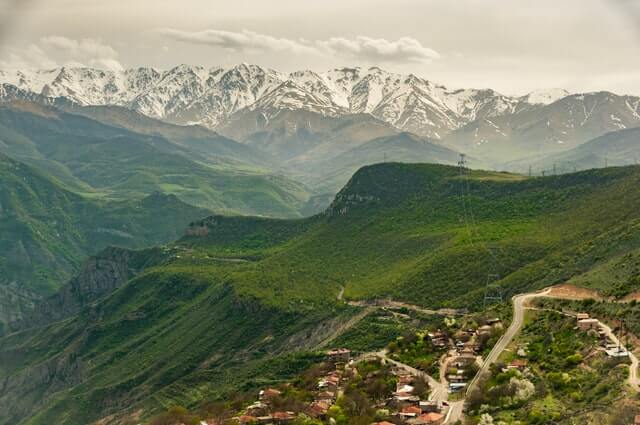 8. The destination is not everything, sometimes you get the best shots on the way, as well. 
9. Not every best experience is capturable in the camera, some are just captured in the heart. 
10. I'm feeling jealous of everyone who gets to experience the beauty of nature every single day. That's what you can call a life, though.  
11. Take a trip to the jungle and enjoy it to the fullest. No wonder when a fool comes and cuts down all these trees. 
12. There is always something more I feel about nature and its beauty. 
13. Our earth stores a lot of great natural places that can't be found on the internet. 
14. Nature's beauty is the greatest example of perfection in creativity and artwork. 
15. The beauty you have been seeing on Instagram or elsewhere is nothing compared to nature's beauty. 
Also read: Inspirational Quotes About Never Giving Up On Your Dreams
Good Nature Captions for Instagram
Having nature pictures alone is not always sufficient. Sometimes you will need to write something to make it more engaging. Such Instagram captions for nature photos and posts are all worthwhile to include in your post to make it memorable. 
Looking for some creative ideas for your captions about nature, wildlife, and greenery pictures? Take a look at the following collection. 
1. Seriously, I like everything about nature. It's like, Just live and don't worry so much. 
2. May you won't find anything to recharge your devices here. But, you can recharge yourself. 
3. There is always something more that you can explore about nature. 
4. Nature has a solution for everything. It can heal your scars as well your broken heart. 
5. I like to climb mountains and reach the top. It makes me feel like I'm on top of the world, and it kind of inspires me to keep hustling every morning. 
6. Well, green is my favorite color. All credit goes to nature. 
7. I work harder every day so I can explore wildlife and nature more frequently.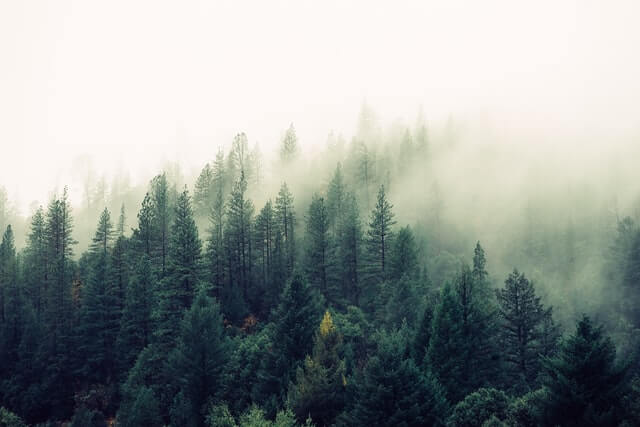 8. Nature has the greatest visual that you ever get to see anywhere, even on the internet. 
9. Going to nature is my escape plan. I escape from the mundane and the people. 
10. There are times when sleep isn't a solution. Sometimes it's best to take your backpack to the great outdoors. 
11. There is so much that we can learn from nature and wildlife. But, the sad thing is we do have not that much time and we are losing it, as well. 
12. Nature is everything that beyond we can compare it with. And yes, we do not have enough words to describe it perfectly,  as it is. 
13. Indeed, nature is an art that not everyone can feel even though they're seeing it. 
14. I went alone in nature, but I came with a whole new person. Like, something happened to be there, and I don't know who I was before. Anyway, I'm feeling much better now.
15. No matter whatever we humans build or become… nature always remains the best and great of everything else. 
Also read: Irony Quotes About Life Talking the Truth
Natural Quotes for Instagram Posts and Pictures
It's okay if you are not able to write a poem about nature. You can come up with some unique quotes and captions about the experience of being in the natural world for a while. Then it is a great choice to add them as captions to your posts when you are about to upload such pictures about nature and wildlife. 
Based on our experience of visiting beautiful nature, here are some of the best and unique quotes about nature to share on Instagram. 
1. Get ready to lose yourself in nature and you will find YOU. 
2. The sad part about the trip is the ending part. 
3. Everything you get to hear from nature is the music itself. 
4. Nature on earth is like heaven on earth. 
5. All you have to do is disconnect from your life and go for a ride through nature. 
6. Don't just wish for it. Go for it. 
7. Nature life is all about staying connected and living our life to the fullest.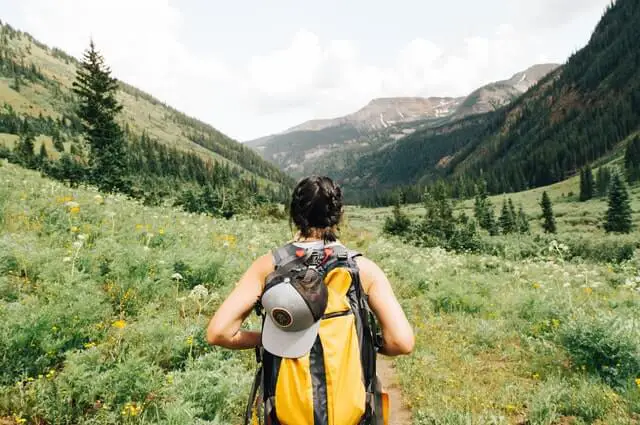 8. Next vacation goal is to: Turn off the Internet and Enjoy nature. 
9. Nature is the only thing that keeps my faith and hope alive in life. 
10. It's impossible to find anything as perfect as nature. 
11. Staying natural is itself a style that never goes off trend. 
12. Always have an escape plan ready and follow it once in a while. 
13. I'm not a poet or writer, but this nature makes me the one. 
14. Never felt this alive, like anytime before. 
15. On earth, nature, and wildlife are the masterpieces of the gods. 
Also read: Unique and Fresh Instagram Quotes For Bio
One-word Nature Captions
Well, writing a short caption for a picture of nature is more challenging than writing a long one. Explaining the great message in short certainly isn't easy. But, when it comes to having one-word captions, it's like finding the right word that matches the beauty of nature as well as adding value to your post. 
The next list contains some good one-word captions that can capture the essence of your nature picture and make it more interesting. Moreover, if you want to make it as short and direct as possible, you can add the appropriate emojis. 
1. Naturify
2. Living
3. Wildlife
4. Treasures
5. Beautiful
6. Wonderland
7. Heaven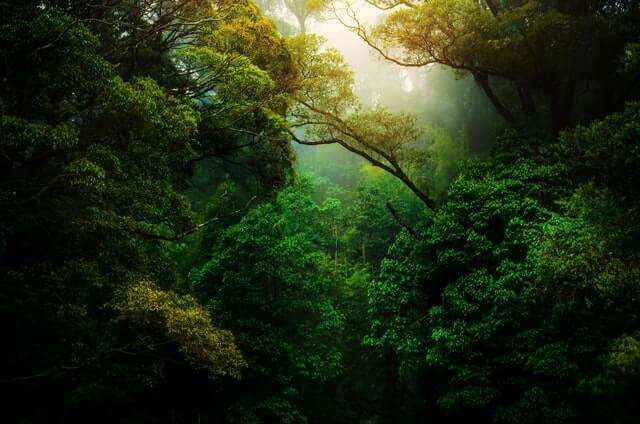 8. Vibes
9. Heal-zone
10. Greenery
11. Travel
12. Mountains
13. Jungle
14. Waterfall
15. Earth
16. Outdoors
17. Artistic
18. Nature
Also read: Best Instagram Captions for Selfies
Final thoughts:
We hope you like these nature captions for Instagram pictures and posts. After all, these are unique nature quotes and captions that we wrote just for nature-lovers, like you. 
If you frequently travel to some distant place or not, posting such great travel memories, especially to nature is all worth sharing your experience with your followers. Aside from just posting your photos right away, adding the best captions will give your posts an extra boost. 
Therefore, if you are short on time and require some creative inspiration then you can use this post as a reference. You can bookmark this post to pick the right nature captions to add to your Instagram posts, before posting them anyway. 
Want to share your views about this post, then make sure to let us know. Thank you for reading!