Last updated on December 21st, 2022 at 06:21 pm
Don't get lost among 'plenty of fishes' in the dating pool. You're a special fish. Be it.
To catch a guy's attention and pique his curiosity, these are the best POF headlines for women that show off your uniqueness and wit.
Whether you want funny, catchy, attractive, or overall good headlines, these are the perfect lists we've prepared for the female profiles on plenty of fish. 
Be unique from the other women on POF, using these creative headline ideas. 
Funny POF Headlines For Females To Show Off Your Wit
Want to impress guys with your witty side? 
Start with these funny headlines on POF that will present you as a playful girl or an interesting woman to date.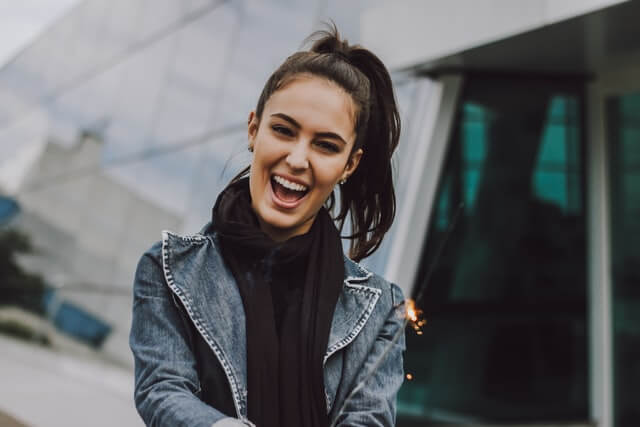 1. I won't ask you to open the door for me. But close for other girls. 
2. That guy would be for me, who knows how to handle my father and brothers.
3. Here is available for relationships only. That's my family's choice, not mine.
4. Surprised why a good-looking guy needs to be on a dating site.
5. Don't say what you're passionate about, show me you are. 
6. If you love everything about me, that means you don't know me enough. 
7. Do you think you can handle a big family? I challenge you. 
8. If you message me that means you've got an idea of how to set up a perfect date. 
9. Can I guess that you don't see me as a fish but a woman here? 
10. I'm not high-priced, I'm cheap that only a few can afford. 
11. Looking for a long-term relationship. But I have some short-term desires, too. 
12. I like dogs, but I hate guys who use dogs to impress me. 
13. If you can pronounce my name in the first place, I think it's a MATCH!
14. Feeling tired and bored from your last date? Because It wasn't with me. 
To make your profile stand out on Bumble, Read this: Bumble bio examples for girls.
Cute POF Headlines For Girls To Attract Guys
How about having headlines that make guys utter, "How cute!" 
So, here's the list of POF headline ideas for females to impress guys with cuteness.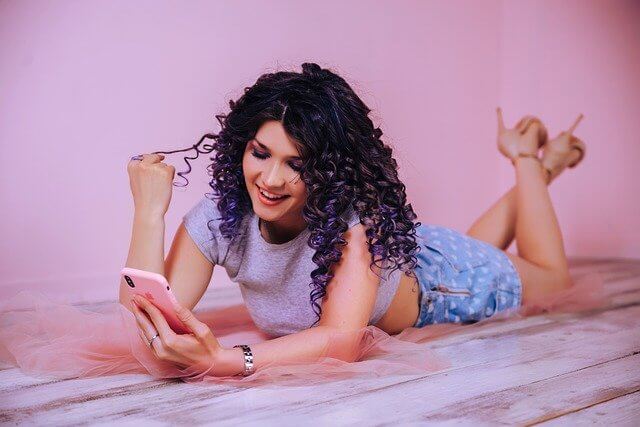 1. "Call me anytime, I'm there for you." I need the guy who says this. 
2. Are you sure you're going to leave me like this? 
3. If you're asking me for nudes, I will send my pics when I'm just two days old. 
4. Type of girl who helps you find the right match if we don't match. 
5. I happily accept my flaws but promise me you won't laugh. 
6. I need not a partner or date, just a man to silence my relatives. 
7. So, how would you love to lose yourself? 
8. Looking at who makes me comfortable with myself. 
9. Ready for friendship, situationship, or relationship. It just has to be awesome. 
10. I want to be with someone who enjoys life in every small moment. 
11. Show me the last book you read, then we see what's next.
12. If you love fishing on Sunday, that means you're on the wrong site. 
13. Could be the perfect companion for you in life or in playing video games.
14. Looking for a respectful partner who is proud to have me. 
Appear 'beauty with brain', using these Best hinge prompts for women and creative answers of the same.
Attractive POF Headlines For Women
You're unique and could be better and sexier. So why use headlines that most women use? 
To stand apart as the unique fish, try the attractive headline ideas for girls on POF to attract guys with your special qualities.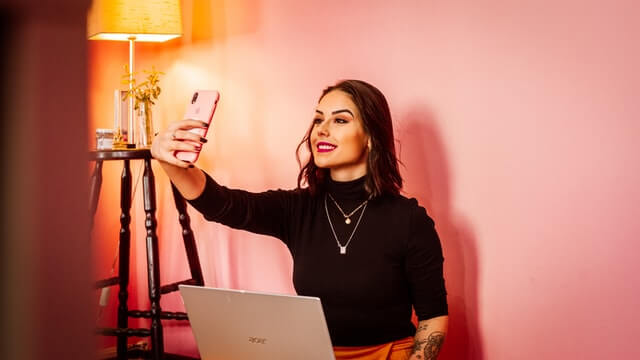 1. Even though I'm on a dating site, it doesn't mean I don't get any dates outside. 
2. Not desperate for a date. But with the right match, I'm in for everything. 
3. Ready for any connection, casual or serious. I'm quite a flexible woman. 
4. Just a good laugh and good times are what matter the most to me. 
5. Well, I'm not going to lie but I won't judge you by your looks alone. 
6. A simple date, fun talk, cute partner. That's what I want.
7. In search of a guy, who is open to anything new. 
8. I might overshare you, only when you're cute or you listen.
9. Relationships and dating are fine. Right now, I need a cuddling partner. 
10. Looking for a man who knows how to treat his woman. 
11. Life is easier when someone good is around. That's why I'm here. 
12. I'm a born traveler. But seeking a man who loves to explore me or with me. 
13. In search of my life partner, but if we end up being friends: that's cool. 
14. I don't expect you to treat me like a queen. But, you can if you want to.
15. Type of girl who lets you forget (or miss) your ex, even harder. 
Want to make your intro short and sweet? Check, Short dating profile ideas for women over 50.
Best POF Headlines For Females To Get Ideas From
Not sure what makes the perfect headlines for POF for women? Not an issue. 
Here are the best headlines to get ideas from when you're just starting on POF.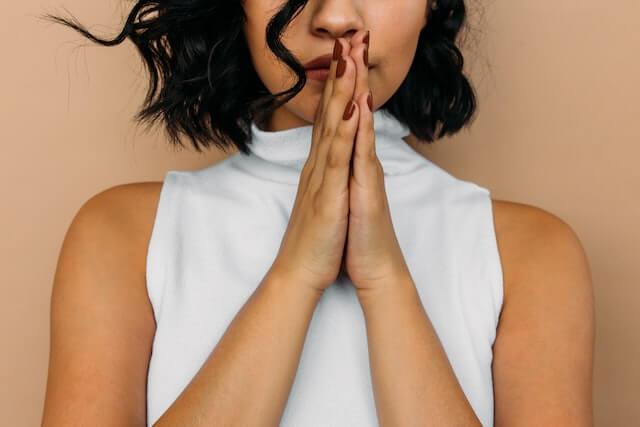 1. I might not fall for you in the first meeting unless you're funny and charming. 
2. I'm often told that I'm having a high standard. But I consider that as my hope. 
3. My life has been fine for so long. I need some changes, some improvements. 
4. I love artistic things, tell me how creative or original a person you are. 
5. I'm a writer by profession. So, can we write our next life chapter together? 
6. Looking for some new dating adventures? Wow, same here. 
7. Tell me you're a good listener. I have a lot of things to talk about my ex. 
8. To be honest dating me is like… meeting someone you've prayed for. 
9. Not sure, about the kind of guy I like to date. But, I want to try some. 
10. I think I'm single for a reason. Maybe that guy hasn't found this app yet. 
11. Test the water before you catch your fish. Because fishes are smart now.
12. My connection is full of boring people. I guess here I find someone interesting.
13. Do you enjoy watching fantasy movies? Then you should. 
14. Tell me about yourself, then It's my turn. 
15. The way you treat me on the first date, I'll tell you whether I'm your first or last. 
On Bumble, showcase your wit by answering these Bumble profile prompts for girls.
Good POF Headlines For Women
You certainly don't want to scare off guys with your heavy demands and confidence. 
Have the first impression that guys feel easy to contact.
So, using these simple and nice headlines is a good option for most females' POF profiles.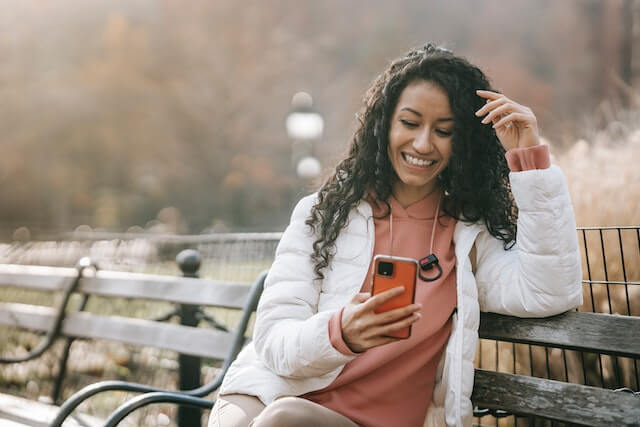 1. Everyone is seeking someone special? But, what is 'special'? 
2. Seeking a guy who can stop playing games, just to talk with me. 
3. I like to be with a guy who shows me the same passion as he has for soccer. 
4. Looking here to meet my catch? Don't think I'm desperate for that. 
5. My type of guy will be funny, serious, and hardworking at the same time.
6. I've been a deal breaker to my friends, now I want a deal for myself.
7. The looks and moods mentioned here could differ in real life.
8. Not being bossy, I just know what I want, how and from where. 
9. If you're just on a date or having fun this Saturday, you can count on me. 
10. No one has ever told me that I'm naughty because they don't deserve that side. 
11. Just completed my graduation in chemistry. Looking for an internship, now. 
12, You'll take care of my cat and I'll have your dog. Deal??
13. Share with me some unique pickup lines. Let's see if I'm impressed. 
14. We are in the same boat if you either spend time alone or with a special one only.
Never settle for boring bio. Try these: Tinder bio ideas for women.
Catchy POF Headline Ideas For Females To Get Attention
With your profile picture alone, you might have the guys' attention. 
Next, it's a catchy headline that makes a guy approach you. Try these perfect POF headlines for women to get more matches.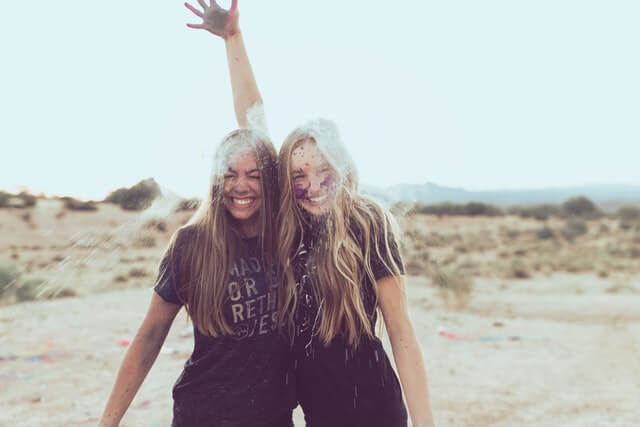 1. Cuter than your crush. But cruel than your ex. 
2. Tell me or show me something special about you to impress me. 
3. I don't think there's any other fish like me. I'm just one of a kind. 
4. If you think that this girl is simply cute, you didn't know how crazy I can be.
5. I'm simply the perfect match, I don't know how but I feel like I am.
6. I love spending time in nature. Hope to meet some pure soul here.
7. If you feel like you're not romantic, that means you didn't find the right one. 
8. My ideal partner will not be great or perfect, but better than the rest. 
9. If you can make me laugh on the first date, I'll make dinner for the next date. 
10. Not going to force you to join me in everything, but still want you with me. 
11. I might come with desires. But, your honesty can make me lower my standards. 
12. Just a regular-ass girl with no big expectations. 
13. Set up so many girlfriends with others that I left with none.
14. Not looking for the perfect date, just a nice and cute date. 
15. You must be the guy I can't stop thinking about.
READ NEXT: Witty Dating Profile Examples For Females
As A Girl, How To Come Up With The Perfect POF Headline By Yourself?
Well, no headlines are perfect as it seems at first… unless you use them. 
Indeed, it's a good idea to have one that you think will work for you. 
But you also want to read your POF headlines as a third person. Else you can ask your friends to review it. 
Especially when it's the first time when you're on Plenty of Fish, you need some ideas. 
And that's why this post is for. Make the best use of it.
When you feel it hard to come up with the right headlines for you, opt for the one from this great list of the best POF headlines for Women only. 
Based on your preferences, make it funny, cute, and attractive. The choices are all yours. 
Be sure to have the headline on POF that leaves the best impression in front of the guy you like to date.