Last updated on July 12th, 2023 at 05:00 pm
The bumble prompts allow you to be more creative and clever than just being 'a cute' girl.
Make use of these the best bumble prompt answers for girls to show off your wittiness and let your potential match know what you're looking for.
How Do Bumble Profile Prompts Help Girls To Be A 'Beauty with Brain'?
For girls, who are fed up with irrelevant matches on most dating sites, 'Bumble' offers revolutionized dating experience. 
On this platform, only women have control to send the first message after matched.
That makes bumble unique compared to typical online dating. 
However, 'Being Honest' with your approach…. has to be your top priority.
For that, selecting right bumble prompts for girls – 'Bumble questions', is a must.
Next, your prompt answers must be creative, unique, and natural… which adds value to your profile.
Yes, like a hinge, Bumble has profile prompts, which you can add to your profile. 
Every question helps you reveal your best quality and personality, either in the most creative or with your personal twist. 
But, picking only the perfect Bumble questions for girls' profiles didn't come easy.
That's why we've come up with a complete list of the best bumble prompts for girls ONLY.
This list covers the smart, funny, clever, and perfect questions on bumble that showcase your girly side in the best light.  
In addition, we will share with you bumble prompt answers- ideas and examples that will help you formulate your prompt responses.
Now, Let's check the complete list, here.
Perfect Bumble Prompt Answers For Girls
Well, there ain't no perfect answer to a Bumble prompt.
It all depends entirely on what prompt you choose and how you respond to them.
But one thing is for sure- Your bumble prompt answers will help you stand out from the other girls' profiles.
Take advantage of these great Bumble prompts for girls that are fun to answer and make sense when girls or women use them.
It's quietly appropriate for their style and the reason that brings her on bumble.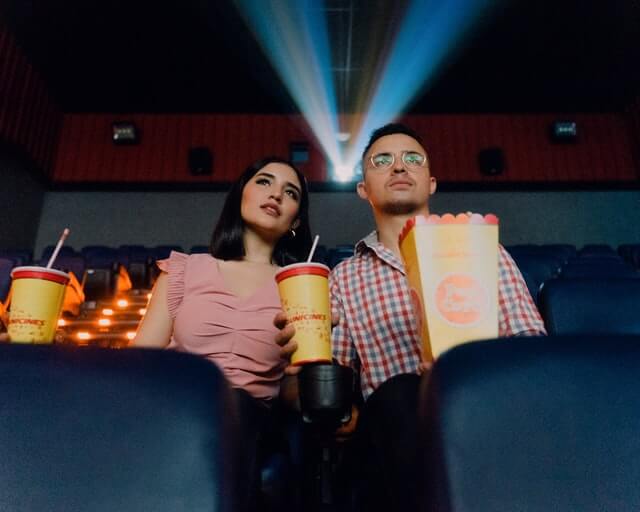 "What makes a great relationship is…"
Saying sorry when it is your fault and when it isn't. 
Making every day feel like the first day of a relationship, whether it has been five months or five years.
The ability to instantly comprehend each other with just a glance. 
Being more responsible in a relationship and prioritizing partners over personal ego. 
"I guarantee you that…"
I will change the way you think about dates and relationships. 
If you and I get along, your parents will appreciate your choice of a partner later on. 
If we are more like a perfect match, I will pay half of the dinner bill every time.
If I see, you're someone I'm looking for, I will deactivate my all social media profiles.
"We'll get along if…"
You can tickle me with some cheesy pickup lines.
You think soulmates are a myth, but adjustment is a must. 
You come up with a cuter nickname for me than my family. 
You never going to use me for your stupid videos.
Well, if you're searching for your love on eHarmony, you need to follow these: Perfect eHarmony About Me Examples to create an honest profile.
"If I could have a superpower it'd be…"
Chat with my cats, who are always fighting and I don't know why. 
The ability to make others forget about something. 
An unfamous billionaire that has no social life. 
The ability to fly with just a thought and not with wings. 
"After work, you can find me…"
Either making or watching youtube shorts or Instagram reels. 
Jogging with my lovely pets in the park. 
On my way home, I'm always stuck in traffic. 
Have a fun chat with you. 
"I'm a real nerd about…"
Anime shows. 
Favorite singer/musician's song. 
All types of party games.
BTS songs and everyone's name in that band!
"If I could eat only one meal for the rest of my life it would be…"
Pepperoni pizza.
Curly fries.
Mississippi mud ice cream.
Chocolate lava cake.
If you're interested in creating a perfect Bumble profile, read this- witty bumble bio examples for girls, and check out the profile ideas.
Smart Bumble Prompt Answers and Responses For Girls
You don't want to use the same routine bumble profile prompts that most girls are using.
It is important to be both creative and smart at the same time, picking questions that are unusual and fun to answer. 
Take a look at these smart bumble prompts and answers for girls that you can use in your profile, presenting you as that bold and independent woman in the dating pool, who is ready to meet the potential suitor on bumble.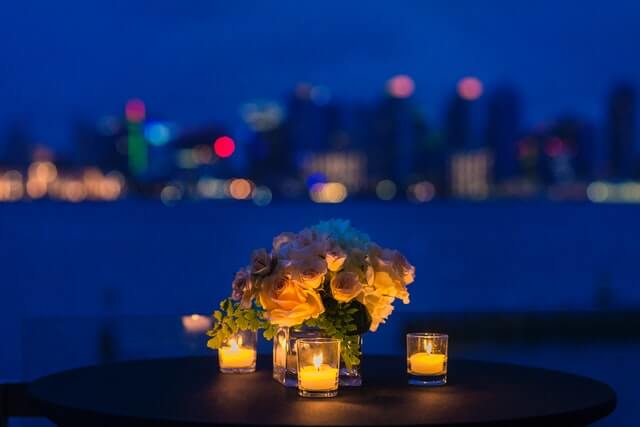 "My Year 5 teacher described me…"
A manipulator who tricks others with her cuteness. 
An extremely pretty girl from a distance, but pretty wicked. 
Chessmaster and the smartest student at our school.
Someone who is going to married to a handsome man.
"We'll get on if…"
You can laugh at yourself and never be too serious. 
You love working out every day and love staying in good shape. 
Naturally, you'd choose me if you had to pick between your favorite actress and me.
"Favourite quality in a person…"
The ability to find humor in any situation.
Honesty. It's what everyone says. But, I would go for nothing but 'sexiness'. 
Provide your partner with love and respect for their satisfaction level.
Patience. To handle ownself while waiting for the right time.
"If I were president…"
I will completely eliminate the election system and remain president for my whole life. 
I will create one state where I can relocate all the singles. 
I will play hide and seek with other presidents around the world.
I will tax every chat on dating sites and make money for myself. 
Your dating profiles are not actually your autobiography. Check out these, great 'About Me' dating profile examples to keep it as direct as possible.
"I quote too much from…'
From my own personal journal. 
Game of Thrones. 
A professor from my college. 
"The world would be a better place with more…"
Characters from Pokemon in real life. 
Humans with actual brains, not robots. 
People with humanity and kindness in their heart. 
"As a child, I was really into…"
Being just a cute little girl. But, now my life has turned me into a tomboy. 
Wrestling with my brother. Today, he is my bodyguard. 
Dancing and singing. Now I'm working as a loan officer at a local bank. 
"If I could have only three things on a deserted island, I would have…"
Someone like you. My radio. And, your dog!
My sunscreen. Towel. Yoga mate.
Obviously, my phone. Hundreds of power banks. The Internet. 
Looking for some more ideas, then you can also check the good hinge prompts for girls, that are quite similar to bumble, as well.
Best Bumble Prompt Answers For Girls
Not all the bumble questions that you see are perfect for your profile. On Bumble you have over 40 prompts available to answer.
The hard part is deciding which are the relevant profile prompts that will help you with your compatible match. 
So, in the next list, I will share with you only the best bumble prompts and answers for girls who are searching for their date or soulmate.
Plus, the bumble prompt response to that highlights her personality and encourages her to talk about girls' ultimate dating ambition.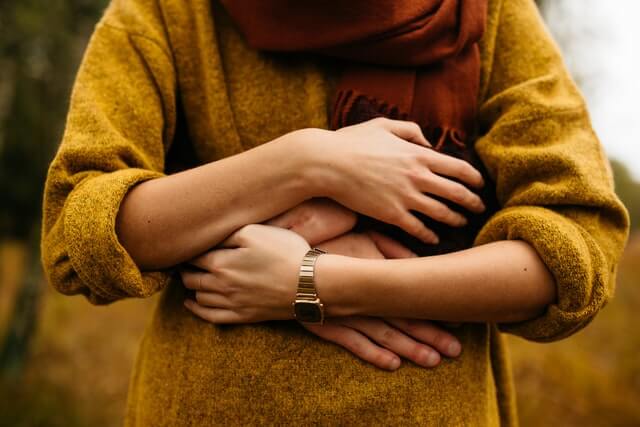 "Swipe right if…"
You want someone who can liven up your life rather than making it a regular relationship 
You have more reasons to like me and go on a date with me, than my attractiveness alone.
You're not searching for Netflix and chill… But a partner to share a whole life with. 
"Perfect first Date…"
Simply small things, nothing fancy, expensive, or much show-offs. 
It will be more like an engaging conversation than a regular job interview. 
Is when your dog and my cat will become friends, instead of fighting over food on our date. 
"A pro and con of dating me…"
An enthusiastic, charming and single girl. – Have an overprotective family. 
Once we start dating, I will never leave you. – Even after a breakup, I'll remain your 'just friend' and scare your potential girlfriends away.
A girl, whom many guys dream of dating. – A jealous and mean girl who is always watching over you.
Don't stop here only, there are some perfect Ideas of 'Pros and Cons of dating Me' for Bumble that you can also follow along.
"It's meant to be if…"
You can lose an argument with me without a problem. 
You like to introduce me to your family, especially your mom, first before your friends. 
You will never want me to tattoo your name to prove my love for you.
"I feel most empowered when…"
I've my peanut butter. 
I see that my ex is dating a girl I seriously hate. 
Seeing that guys go crazy about me.
I have my morning tea and not coffee.
"______ seeking _____"
Match, As if… Daddy's princess seeking her prince charming. 
Partner, As if… An employee seeking her promotions.
Date, As if… Fresher seeking her first job. 
Make your chat more unique with these Romantic And Funny This or That Questions To Your Partner.
"Favourite quality in a person…"
Ability to laugh at oneself. 
Being more flexible with any plans. 
Dancing at any beat, with great confidence. 
Sense of responsibility without having to tell.
"I'm hoping you…"
You have a sense of how to treat a woman on a first date and at home.
Make our first date special not only for you. But, for me, as well. 
Will delete the bumble app with me, when your relationship starts. 
When you look for the perfect match, you also need to give your best.
"I will never shut up about…"
The money heist series. 
My bestie – my sister from another mother.
The Persian cat I have.
My celebrity crush, obviously.
And, if you're also on tinder, we suggest you to take a look at these funny tinder bio examples for women and girls who is looking for casual dates.
Funny Bumble Prompt Answers For Girls 
Despite everyone trying to look their best on dating sites, there's nothing wrong with being able to laugh at yourself sometimes.
It actually presents you as a playful girl who is quite friendly and fun to hang out with. 
Express your limits in style with such funny and witty bumble prompts for girls. Try something different this time, show off your sense of humor and impress the guys.
Let him know that you're a crazy girl. And, he'll get tough responses if he ever played any jokes or pranks on you.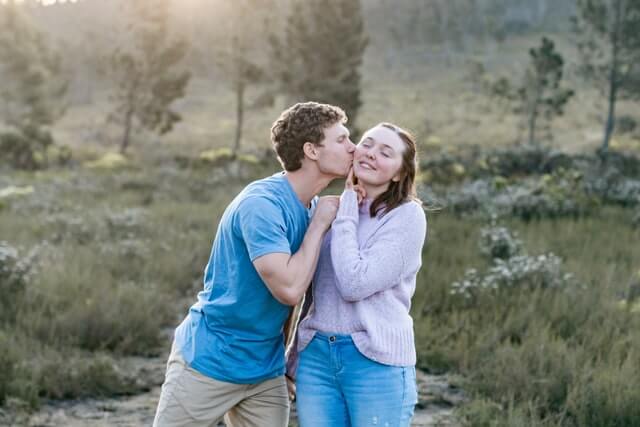 "Never have I ever…"
Following my diet plan, even though I look fit.
Get out of this state alone, there's always someone with me. 
Fought with a guy I dated. Because I've never dated anyone.
Used dating sites to find a date for me.
"A non-negotiable…"
You have no choice but to join me on the dance floor.
It's never problematic or difficult for you to be open about your love for me, even though you're an introvert by nature I don't care.
You can't turn down a long drive on the weekend, I just want that.   
To impress your match or to get their attention, send these witty one liners for dating sites during initial chat.
"My personal hell is…"
Using a dating site to find a soulmate.
Explaining to the interviewers why I want this job. (Plz, Don't ask why I want to date you?)
I'm scared to go on a blind date as if I will meet my ex again.
Replying to Hey. I seriously expect to get something special. 
"A review by a friend…"
I highly recommend this girl to date, if you haven't dated anyone before. It's a big surprise!
Very serious for any non-senses talk. But, she has no sense to pay attention to serious notes. 
For me, she's a good girl, as a friend. Regarding dates, you better try, and see for yourself. 
"Two truths and a Lie…"
The local police once asked about my passport, as they suspect I'm a refugee. 
I have eaten the special dish of every single restaurant in our city. 
I'm actually allergic to touching. Surprise!
Well, this could be a fun couple game. Just follow these 'Two truths and a Lie' ideas for bumble that you can use in your profile as well as while chatting with a guy.
"If I had three wishes, I'd wish for…"
Hot and handsome dude at least to show off on Instagram. 
Be in a quiet environment with no one around, while making a lot of money. 
And the last wish: The unlimited wishes. 
"If I were famous, it would be for…"
Being a fast texter. 
Giving other names to tease them. 
Cutting others off in the mid-convo. 
Not giving a damn about what others are talking or thinking.
"When no one's watching I…"
Waxing or shaving to remove bushes.  
Eat the whole box of ice cream, even when I'm on a diet. 
Wooh, It's only my thing. I'll never share that with my partner, either. 
When not sure how to start a conversation with a guy, refer to the flirty and good questions to ask your match on tinder.
Clever Bumble Profile Prompts For Girls (With Responses!)
As a bold girl, you want to find the perfect date with whom you can build a future together. 
You're not looking for a one-night stand or casual affair, but someone who is seeking a long-term relationship.
In such a case, use clever bumble questions and prompts for girls that will help you make your intention and expectations clear. 
Be careful not to expect too much, otherwise, you'll make the guy feel insecure. The goal is to look genuine and establish a healthy connection with your potential suitor.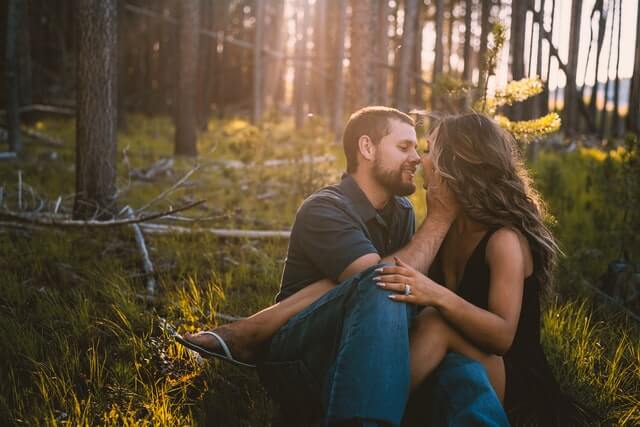 "I'm a great +1 because…"
During our first date, I'll put my phone away and give you my full attention. 
In the last few years, I have not been active on social media. But, in real life.
I decided never to waste anyone's time, especially when chatting or dating online.
When you're on a night out with friends on Saturday, I'm not going to bother you.
"I'm still not over…'
No Marvel movie has ever won the oscar. 
My favorite comedian hasn't invited me on his birthday. 
Despite studying together, my childhood crush didn't recognize me now. 
"The quickest way to my heart is…"
To stop playing video games when I'm in the house, or when I've texted you. 
Accepting me for who I am. Valuing my opinion about you, even if it's not positive. 
Showing me that you've the ability to find simple pleasure in everyday living.
"I'm most grateful for…"
The Oxygen. 
Bumble. (Only if it let me have my soulmate.)
Block and report features.
Food applications.
"A fun fact I'm obsessed with…"
I hate dogs or cats. But, I just love chipmunks. 
When my date is a Gemini, the date lasts longer.
Cheeseburger. 
"I'm known for…"
Being a talkative person, who always has something to say. 
A fast texter who always replies to you within half an hour.
A homebody who enjoys own company.
"My pet peeve is…"
Farting and blaming it on someone else. 
Not being patient in relationships and expecting everything. 
Giving advice to someone, but not providing any support. 
Saying 'No problem', even though knowing there's no solution left at all.
"I promise I won't judge you if…"
Although we date, you keep snooping at hot girls passing by. 
After college or work, you prefer to watch cartoon shows. Because I'm also a fan of some. 
You are still a momma's boy and talk more about her on our date.
Avoid using cheesy pickup lines on your first chat? Instead of that, try these dirty and flirty tinder opening lines for girls to use on guys, you just matched. 
Girls, Be Creative and Direct with Your Bumble Answers to Profile Prompts!
Well, your profile pictures and bio should not be your only focus.
Let the guys know that you're a beautiful girl with a brain, who knows exactly what she's looking for on Bumble. 
Of course, by writing your bumble bio and 'About Me' section, you can give information about your personality and life.
But, with the perfect bumble prompts and answers for girls, you will even make your profile more memorable. cute and interesting.
In particular, when you don't want to be too open about yourself, Bumble prompts are good to give just a few clues about your personality and what are your expectations.
Whether you're looking for dating or a genuine relationship, you can choose any of the best bumble prompt answers for girls that we shared here. 
Try out such funny and clever bumble questions and be unique with their responses.
Overall, the idea is to make yourself more approachable to the potential suitor you want to date. 
Get creative with these Bumble prompts or share your flirty answers to such questions.
Let the guy know that you are an incredible date or a wifey material with seriousness and honesty.