Last updated on September 20th, 2022 at 07:00 pm
We all have goals and desires, but 'achieving them' is the only way to be happy in life?  Not that's not. 
Sometimes it's required to slow down and enjoy the simple pleasures of life- those small things that are regular but still 'satisfying' every day.
It's better to have that special sight to feel so, actually. 
Yes, happiness is in everything, you just need to find it. And, what pleasure for one, may not be the same for another. 
Well, the simplest pleasure does change as per the person, it's all about the perspective.
Further in this post, we've listed life's simple pleasure that provides a fulfilling experience without waiting for big things to happen. 
First Let's See, What Is The 'Simple Pleasure Of Life'?
Well, when we say 'my simple pleasure is…', that means we feel happiness and satisfaction from those small things in life. 
Whether we DO it or not, just by experiencing it, we start to FEEL positive about life. 
It never comes in the perfect form. 
But we better have to train our minds to see it. 
Especially in this chaotic life, it's much more important to have our simplest pleasure. 
Such small things keep hope alive, boost your mood, and mostly make your day. 
Next, let's see the list of simple things that could give you a positive experience. But, you may have ignored it so far.
List of Simple Pleasures In Life
Whether you're in your 20s or 50s, life offers a chance to be happy over and over again. Let's try to enjoy some of these small things every day.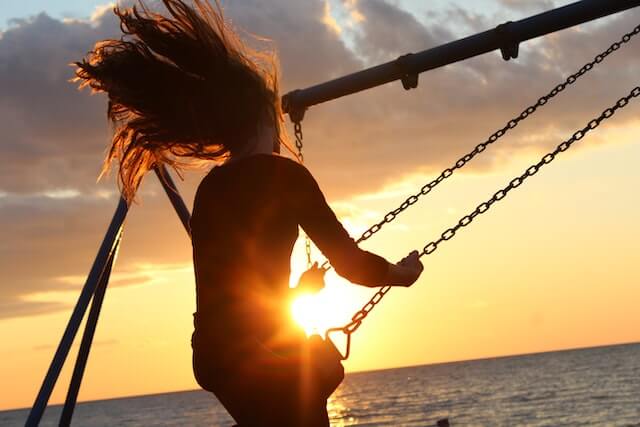 When your time is good…
1. Feeling that your hard work is starting to pay off. 
2. Noticing that you're one step closer to your life dreams. 
3. Having a loving family who never lost hope in you.
4. Seeing that you're a lot better than your past self. 
5. Seeing the smile of everyone at home and the reason is you. 
6. Being congratulated by friends and acquaintances.
7. Realizing that you become more responsible toward your family.
8. Noticing there's someone taking inspiration from you. 
9. Realising that you're the reason to bring positive change in our life.
10. Rewinding you did well during your hard times and challenging phases. 
When your time is tough…
1. Sensing that this time is actually to train you to be better. 
2. Learning an important lesson for life. 
3. Seeing yourself standing still against the hard times.
4. Getting the support of your family and friends, even though they've no idea. 
5. Feeling supported by your partner who believes in you alone. 
6. Realizing there is someone who only thinks good for you. 
7. Hearing 'everything will be fine' from your closest ones. 
8. Having faith in God that he's preparing you for something. 
9. Having people who genuinely care for you.
10. Feeling the universe is supporting you somehow.
Share some comforting words for someone going through a tough time to help them keep believing in themselves.
Life's Simple Pleasures Because of Friendship
If you're in your teenage, 20s, or 30s, whether you have a friend with you or not, these are some possible sources to find simple pleasures in life.
When you have friends… 
1. Feeling how lucky you're to have these crazy (or supportive) friends. 
2. Seeing your friends are now all doing great in their life. 
3. Watching how grown and mature you and your friends have become. 
4. Realizing that after all these years your friendship has never changed a bit.
5. Getting compliments on looks, personality, or maturity from a best friend.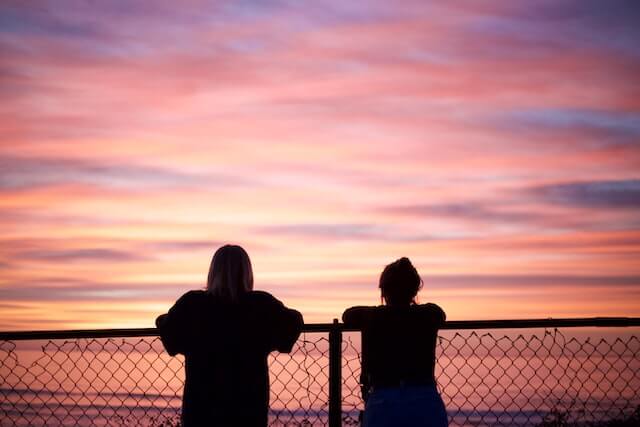 When you don't have any friends…
1. Memorizing old friends and having a good time with them. 
2. Excitement to see your old friends after a long time. 
3. Talking to your school friends after years. 
4. Noticing you've got enough friends… only the real ones.
5. Sensing that you're your own best friend, actually. 
6. Enjoying your company on weekends and can survive alone. 
When not sure what to do on weekend, you can follow this guide: Fun things to do by yourself on a Saturday night.
Simplest Pleasures in Your Career or Profesional Life
Whether you love your job or following your passion, working from home or at the office, here are some simple pleasures to keep in mind when following your professional goals.
When you have at least a job…
1. Listening to your favorite music while going to work every day. 
2. Meeting your work friends who are genuine and supportive.
3. Helping each other in learning something as team players.
4. Getting appreciated by your seniors at the job in front of the team or company. 
5. Sensing that your boss and team trust your abilities. 
6. Realising that you're learning enough at your job.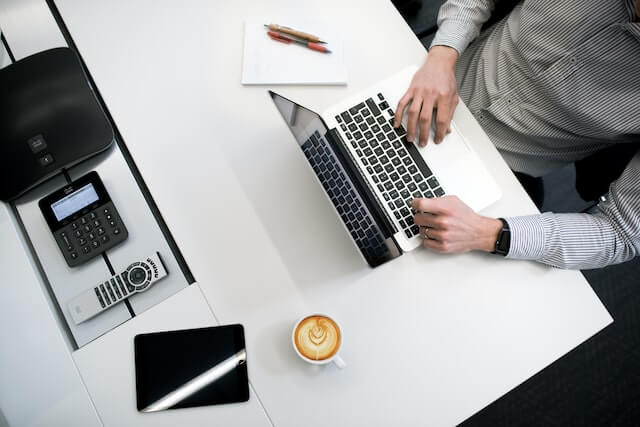 When you've just quit the job…
1. Seeing that now you're free to follow your passion. 
2. Accepting that this is the start of something big in life. 
3. Thanking yourself for taking the first step toward your dream. 
4. Noticing, now you have a chance to learn more about yourself.
5. Believing that, the struggling period to start something over. 
Check out these Funny welcome messages for a new employee to make them relax from day one.
Sweet and Simple Pleasures In A Relationship
No matter if you're dating, in a relationship, or have a crush, every little interaction with someone you've feelings for, means to save it as the happiest memory.
These are some simplest pleasures of a relationship to not miss out on:
When you're in a relationship…
1. Making breakfast for your husband, before he wakes up. 
2. Making dinner for my wife, before she comes home after work.
3. Seeing your partner is the one for you. 
4. Helping your wife in the daily chores. 
5. Moving with your partner to a new home that you purchased together. 
6. Cuddling session with your partner at a random time.
7. Teasing your partner playfully to see them angry. 
8. Planning a surprise party for your spouse on their birthday. 
9. Purchasing a special present for your spouse. 
10. Remembering your loved ones' smiles in the mid-meeting at the office. 
11. Giving a tight hug to your partner from behind.
12. Seeing that you and your partner are still friends.
13. Feeling that your partner is about to come home after a long trip.
14. Making a home budget with a partner for next month. 
15. That 'Feeling' while presenting yourself to your partner after a new haircut.
Want to go out and meet someone? Follow these tips on How to be more dateable.
When you're just dating…
1. Thinking about the upcoming date with your online friend.
2. Meeting your long-distance online date for the first time. 
3. Noticing your date also bought a special present for valentines. 
4. Getting compliments from your date on your new look. 
5. Grooming before going to meet your date.
6. Surprising your date with their favorite gifts. 
7. Enjoying a romantic date at home, when it's raining outside. 
8. Seeing your date is a real catch, that makes you feel better about yourself.
9. Cooking together at home, and enjoying a good date.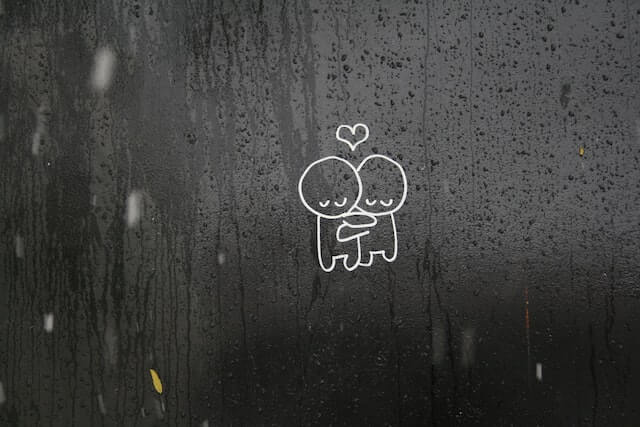 When you are in love with someone…
1. Having a cute little romantic moment with a partner.
2. Seeing a partner is mad and happy with you at the same time. 
3. Seeing that your partner loves you as much as you do.
4. Getting spicy responses other than "Love you, too". 
5. Kissing your crush on the forehead.
6. Writing a love letter for a crush and getting a positive response. 
7. Receiving compliments from your loved ones, when without makeup. 
8. Your partner enjoys every little thing with you and never asks for more.
9. Getting the first kiss from your long-time crush.
You can also follow these Good Introductions for dating sites (Examples) to make your profile 'noticeable'.
Simplest Pleasure of Everyday Around
In day-to-day life, we miss a lot of chances to be happy and smile. Here's the list of the simple pleasure of life that is enough to make our day better. 
When you're outside home…
1. Feeling the smell of the sand after the rains.
2. Seeing the sunrise and thinking about your life.
3. Stargazing on a relaxed night. 
4. Laying on the open field and seeing the sky.
5. Arranging a family dinner at a restaurant and paying for it.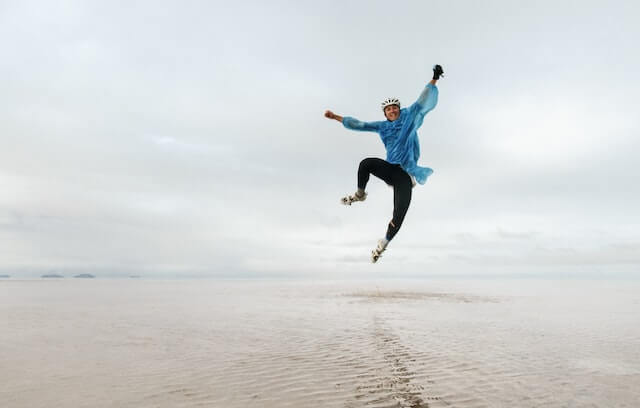 When you're inside home…
1. Sensing the comfort at home.
2. Spending quality time with your lovely family.
3. Taking a nap on Sunday, or having a relaxed sleep at noon. 
4. Pillow fight with your sibling, roommate, or mates. 
5. Making food for yourself.
6. Arranging a home theatre just for yourself. 
7. Playing your favorite tune on guitar for the first time.
8. Having dinner with your family after a long time.
9. Seeing your child becoming mature, just like you.
10. Enjoying your own space and feeling your presence.  
Keep this list of the Best activities to do with cousins, when they come over to your house.
Funny Simplest Pleasure To Have A Laughable Moments
It's not a joke or prank, but random fun thoughts make you smile the purest. Check out this perfect list of funniest pleasures that you might come across in daily life.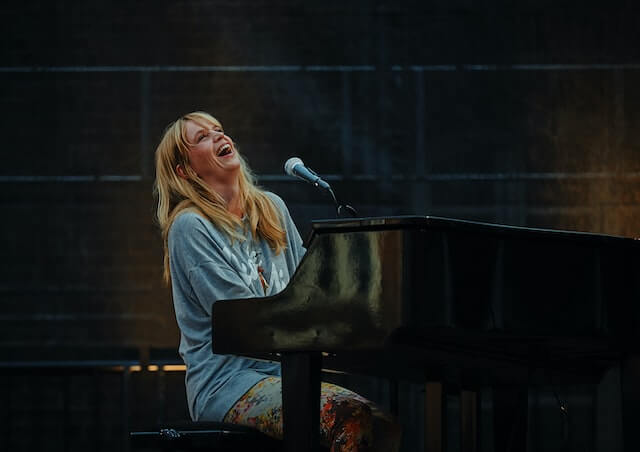 1. Going to prank one of your friends and they all pranked you.
2. Watching a youtube video and getting no advertisement at the start.
3. Seeing your parents appreciate you for keeping your room clean.
4. Realizing that your crush has been a crush on you, but also shy. 
5. Seeing your boss leaving a job because of you. 
6. Getting no spam calls or mail today. 
7. Getting a clear road and not a single vehicle when you're going to work. 
8. Getting the green signals on every road on the way to somewhere. 
9. Having excited friends who are still ready to play your old favorite sport. 
10. Seeing your friendship has never changed even after a decade. 
11. Experiencing the same craziness with your old friends. 
12. Telling a funny story and everyone in your group can't stop laughing because of you.
13. Laughing at memes that completely resonate with your life. 
14. Reminding those silly mistakes that you made earlier when you're not this mature. 
My Simple Pleasures of Life: My Reason to Feel Good
Now, these are some of my personal simplest pleasures that I feel are worth doing daily to make every day a lot better and blissful as possible.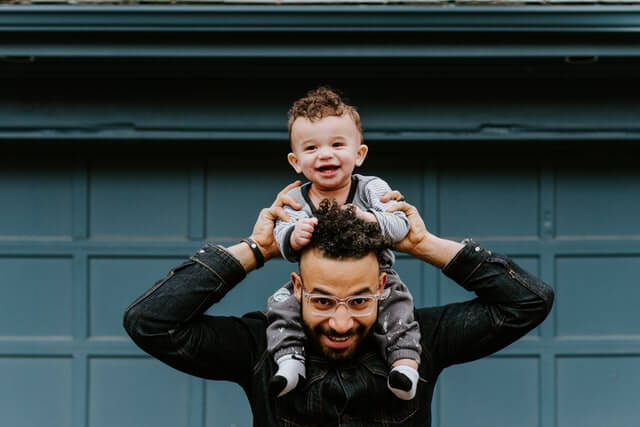 1. Having your favorite coffee while reading a newspaper
2. Taking blessings from your parents, touching their feet.
3. Seeing that you're a different and unique one. 
4. Gifting a kid at home or neighborhood toys they wanted.
5. Seeing a smile on someone's face after doing some good to them. 
6. Saying good morning to others and mean it. 
7. Seeing your lucky charm's face in the morning.
8. Seeing your parents are healthy and happy. 
9. Being on the plane for the first time. 
10. Seeing someone you trained doing great in life.
11. Noticing that you now can afford to travel in the first class.
12. Spending an evening with your mom, talking about your childhood. 
13. Enjoying a holiday of nine days while you still have four days to enjoy.
14. Checking your old childhood pictures.
15. Bringing your toys out and get back to the childhood moments. 
16. Checking your old collection of anything. 
17. Accomplishing your new year's resolutions. 
18. Purchasing the car of your dreams. 
19. Owning a house and giving keys to your parents to open it. 
20. Seeing a smile on your parents' faces when you do something right. 
21. Taking a shower before going to sleep.
22. Seeing yourself after a makeover. 
23. Planning a big party for your parents' birthday and surprise them. 
24. Giving the biggest surprise to your momma on her birthday.
25. Informing your parents that they're grandparents, now. 
26. Starting over in a new city or country. 
27. Landing in the new place for the first time. 
28. Meeting someone new on the road for a short journey. 
29. Enjoying your music and suddenly getting your favorite song in shuffle mode.
30. Allowing your parents the chance to retire from work. 
31. Seeing your family is respecting you for the hard work you do. 
32. Feeling that your family is proud of you. 
33. Singing your favorite song while taking a shower. 
34. Arranging a travel plan for your parents after retiring. 
35. Going to a movie with your family. 
36. Going on the first day first show of your favorite actor's movie. 
37. Working from home, while being around your family. 
38. Playing games with kids and letting them win.
39. Waiting for the online order that is about to come today. 
40. Seeing your parents are happy because of you.
41. Coming back home after a two-week trip.
42. Seeing a small kid smile after looking at you.
43. Seeing a small kid not wanting to go back to his parents after playing with you.
44. Feeling when a newborn kid holds your finger tightly in sleep. 
45. Being comfortable in your skin.
46. Feeling so positive and excited about your future. 
47. Accepting the past and moving on with the lessons. 
48. Meeting new people and starting to have a fresh outlook on life. 
49. Doing some act of kindness for someone you barely know. 
50. Realizing that small things mean so much that you never smile this much.
Make your new connection special with these Random questions to ask a stranger that covers deep to funny things to ask.
Do You've Your 'Simple Pleasures In Life'?
So, these are some of the simplest pleasures that are available, you just need to feel them. And this list doesn't end here, keep it going. 
Having such simple pleasures makes our life more enjoyable and exciting. 
You can't just wait for 'that perfect' day to come. 
Start taking pleasure in every small thing that you have during your journey.  Even for the short term. 
But these small pleasures are what never let you miss a single moment to smile. 
Are you still waiting for the perfect day when you'll have achieved your dreams? And, to start living happily only after that? 
Then, you're missing a lot that life already has for you, Right Now.