Almost finished setting up your Bumble profile, but stuck at which prompts to use?
Consequently, we've rounded up the Best bumble prompt answers for guys that will increase your profile value by showing off your creativity while presenting yourself.
That way, you look like a guy who is a playful date or serious about relationships.
On top of that, the right profile prompt help you outline your dating goals clearly to get you better matches.
Yeah, Don't forget to answer those Bumble Questions- "The Prompts"
If you are not familiar with profile prompts, you're missing out on a great opportunity to make your bumble bio stand apart.
Using such interesting bumble prompts and responses makes your profile look more attractive and engaging.
As a whole, your profile appears 'Swipe Worthy'.
The prompts are nothing more than questions that allow you to tell something about yourself, not in an ordinary way, but through creative answers or funny responses to that.
Whatever your personality or nature, your dating goals, or the type of partner you seek, such prompts and answers to that, further support you to be creative, clear, and genuine with your profile. 
However, not all bumble questions are perfect and suitable for everyone.
There are over 45 prompts, some are better suited to girls and some to boys.
Plus, bumble keeps adding new prompts and questions to use on your profile. 
As your ultimate dating dreams and the reasons for being on bumble are different, you need to use only the perfect bumble prompts for guys or men that will work best for you.
Especially, when only girls have a preference to make a move on bumble, the decision to pick the best questions and answers becomes more crucial, while creating bumble profiles for guys to make it catchy and creative overall. 
Yes, the traditional 'About me' is not enough. It's a great idea to pick the right prompts to answer in your bio. 
Not sure which prompts to choose?
No worries, as we are going to share the best, funny and perfect prompts for guys' profile.
Along with that, the bumble answers to the same prompts may serve as examples to come up with your unique responses.
Good Bumble Prompt Answers For Guys
You certainly don't want to select any prompts that have nothing at all to do with your dating desires.
Finding the right one from all the bumble prompts lists can be quite a challenge. 
Here, we have provided you with the right and good Bumble questions and answers that you might want to include in your profile.
"I'm a great +1 because…"
I take care, give respect and love myself (the other half of you) every day.  
I like to meet new people, I never expect much from them. But a good time. 
All I want is to share my life with another good person, to make it worth living. 
"Something I learned way later than I should have…"
Just because she laughs at your jokes doesn't mean that she is in love with you. 
Maybe all boys are the same, but girls aren't all the same. Each is a different creature. 
Managing excel sheets and remembering those damn formulas. 
"Never have I ever…"
Eaten something off anyone's plate. So, you better relax.  
Watched a single harry potter film in my life. 
Find a beautiful girl like you on Bumble or wherever.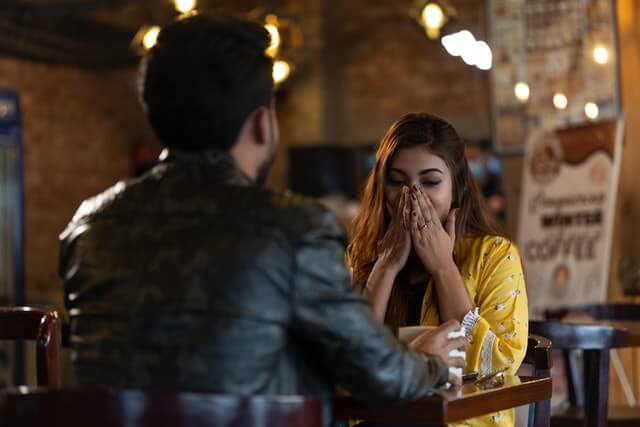 "I'm a real nerd about…"
Being able to give advice on relationships to my single friends. (Even though I've never been in a relationship.)
Choosing the perfect background to use for IG reels and TikTok videos. 
Hobbit trilogy. Ask me the names of the 12 dwarfs.
Cryptocurrency and blockchain. 
"I'm known for…"
Being the innocent and cause of the most troubles. 
My witty jokes and funniest tinder pickup lines. 
Bringing spirituality into any topic.
Dating the hottest dudes than anyone in my group.
"I quote too much from…"
The Lords of the rings. 
Warren Buffett. 
The book is A rich dad and a poor dad.
My own personal journal.
Moreover, 'Hinge' dating app, also offers a feature to use good hinge prompt and answer for guys instead of a typical dating bio. You can also refer to that list, covering questions and answers that are creative and funny.   
Best Bumble Prompts And Answers For Guys
You want to give her more information about yourself, but more engagingly than the traditional 'about me' sections.
And, of course, you are expecting a genuine response from your potential match.
Hence, pick any one or two from the given list of interesting questions to present yourself well, since they are all the best Bumble prompts that guys can use in their profile.
"I guarantee you that…"
I will let you forget who your high school crush was. 
When we get together, I will delete all the dating apps I have on my phone, including Instagram.
I will never use you as a clickbait for my video content.
We will have a memorable time regardless of whether we continue to date or not.
"Two truths and a lie…"
I'm a stunt double. And, I once worked as a Tom Cruise's stunt double.
I jumped onto the stage during the live music performance.
When I was hustling, I worked for three delivery companies at the same time.
Want some more funny things to discuss? Here are the flirty 'Two truths and a lie' examples for dating to share with your bumble match.
"What makes a great relationship is…"
A commitment to delete the dating app altogether. 
Playing your favorite video game and becoming a pro-couple at it. 
Having the ability to support each other in life. And, willingness to sacrifice when required. 
Giving each other a reason to live a happy and sexy life.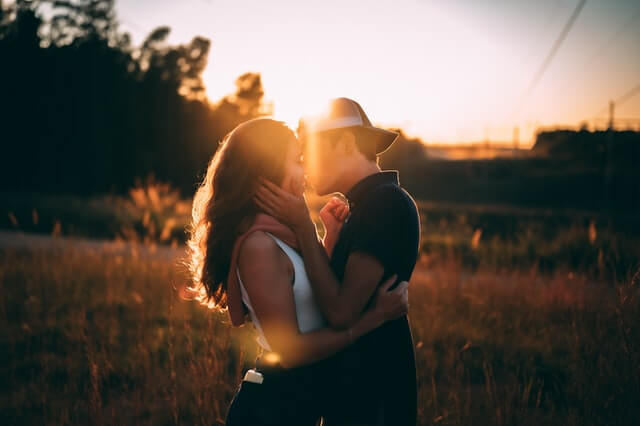 "If I could travel to any time in the past…"
I'd like to go back in time to when my dad was 20 years old to see if he listened to his parents. Like he expects from me, now. 
During the dinosaur age, but will return when the asteroid begins to fall from the sky. 
When there were no smartphones, only smart people were on the earth.  
"After work, you can find me…"
On my terrace garden. 
Probably standing outside your home, waiting for going out.
At my friends' home, especially when it's a Friday.
With my family watching 'Family guy', Because I'm a family guy. 
"______ seeking _____"
A young musician seeking his inspiration. 
Mathematician seeking his equations. 
An army soldier seeking the front lines. 
You also want to check out this article about flirty this or that questions to ask your crush or dating partner.
Funny Bumble Prompt Answers For Guys
No matter whether you're serious about a relationship or not, a bit of humor is fine to get her attention.
Using any dating jokes or humor in your bio, you make her want to know you better.
Yes, if you make her laugh, you can win the match or a date with her.
Let your creative side shine, and here are some funny bumble prompts and answers for guys to add to their profiles.
Those answers actually act as icebreakers, driving girls to immediately message you on Bumble.
"My zombie apocalypse plan is…"
Be the ugliest zombie and lead the entire zombie army. 
Try to find the hottest zombie and make out with her. 
Become a cameraman. They survive in the end. 
I don't have any plans. But, I could be the first person to turn into a zombie. 
"My personal hell is…"
Introducing myself on the job interviews or on dates, without being narcissistic. 
Not able to say no to anyone. 
Being too much available And expecting others to respect me. 
"My most useless skill is…"
To fall in love with anyone with just looks or a few nice words.
To make someone feel that I am listening to them. 
Immediately fall asleep in the afternoon after lunch.
To make others laugh, but later I have trouble convincing them on a serious note.
"If you laugh at this, we'll get along…"
If you take my pranks lightly, you will win because they are both dangerous and offensive. 
The dirty pickup line that I've made after going through your profile.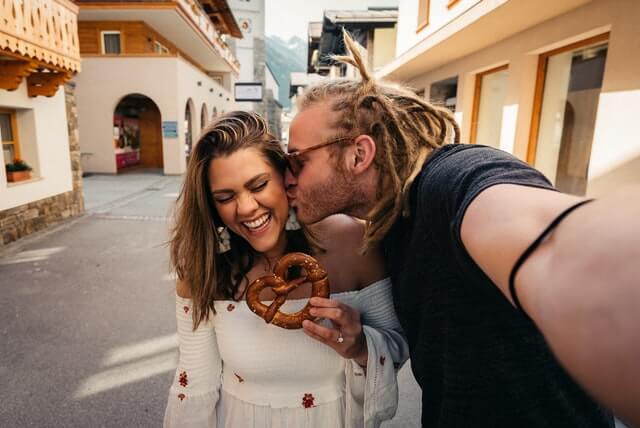 "A fun fact I'm obsessed with…"
Exercising at home is better than going to the gym. 
Yoga is more about pants than anything else.
Panda. I found them so cute. 
"If you saw the targeted ads I get, you'd think I'm…"
Decorator, who is ready to color your blank life. 
An alien, who is trying to take you away from this planet. 
Supporter of a political party, asking to vote. 
"My real-life superpower is…"
Waking up before six without setting the alarm. 
Spoiling every important scene in a movie or series, without actually being asked. 
Being able to stop myself from binge-watching the Netflix series in one day. Instead, I watch one episode a day.
Getting ready for the date or anything in just fifteen minutes max.
You can also ask Flirty Would You Rather Questions to have fun with your match or while you're on a date. 
Creative and Witty Bumble Prompt Answers For Guys
You can easily make anything funnier or more creative when you know to use your wit well.
Are you looking for some interesting and witty Bumble prompts? Check out this list. 
Use creative prompts in your bumble profile to get an instant message from a girl.
With such bumble questions and answers for guys, you will be that great guy, a girl can't resist but send you a match request. 
"My Year 5 teacher described me…"
Naughtiest boy in the class. 
An intelligent boy who needs to be more focused on studying than girls.  
That he'll never get anything else in life except F.
"As a child, I was really into…"
Skating and snowboarding gear. 
Painting and drawing. Still confused about the difference between them. 
Disney cartoons and their cute girl characters.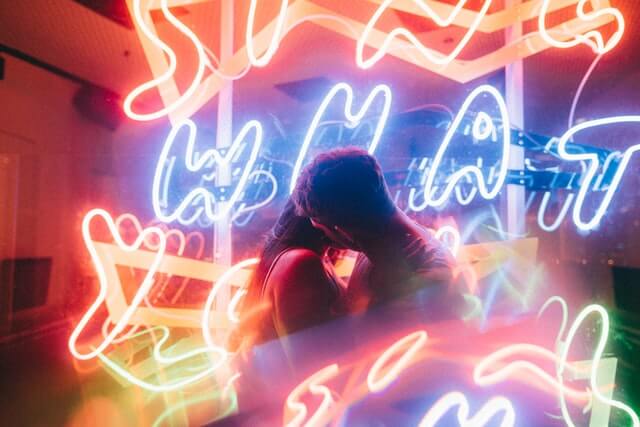 "I'm still not over…"
A missed chance to get an autograph from my favorite pop singer? 
How can my (celebrity crush) marry someone but not me? 
That, Why the DC movies are getting darker and darker. 
"A pro and con of dating me…"
A handsome and clever guy, in one. – May test your understanding, which may hurt you.
Know to speak three languages. – I use a lot of bad words in those languages and still make you feel like I said something cute to you. 
I will do anything to make you happy. – Apart from proposing to you underwater, as I'm so afraid of the water. 
Looking for more examples of the same, we've got the perfect list of Funny Pros and Cons of Dating Me for Bumble for you to refer to. 
"The world would be a better place with more…"
Pictures that are posted without using any filters or effects. 
People learn to accept each other as they're, no matter who they are.
And only superheroes who couldn't stop Thanos from wiping out half the universe. 
"If I were famous, it'd be for…"
Setting the record for staying single for the longest time. 
Giving the toughest and harshest reaction to the jokes or pranks on me. 
Being underground and cut off from the outside world. 
Be ready with these Cute and Funny answers to what do you like about me, when a girl asks you so.
Perfect Bumble Profile Prompts For Guys (And, Responses)
Especially when you're looking for nothing but a serious relationship or suitors on bumble, you better know exactly how to put yourself across.
Bumble profile bio is a good one, but the right prompts and answers can help you find your match even more easily. 
Here sharing some great bumble profile prompts and answers that let her take you seriously because… you're here for a relationship and a meaningful connection over just a "fun" thing. 
"Swipe right if…"
You're also more interested in getting discounts at local restaurants as couples than having a relationship. 
Want your date to be super special and romantic. 
You also want someone to talk or chat with after your bestie gets married.
"If I were president…"
You still will be my 'first lady'.
Our country will be the only nation in the entire world. 
I will be the youngest and hottest president that any country has ever had. 
I'll make dating illegal after getting my date and once I get married. 
"If I could have a superpower it'd be…"
An ability to transform myself into any person or thing. As a first step, I will become that person with who I go on a date to see everything from the inside out.
Being able to read other people, knowing what they're thinking about me.
Getting anywhere in the world, with just a thought about it. 
"Perfect first Date…"
Not at the expensive restaurant. But, cooking for each other at home instead.
Doing a roller coaster ride, sitting with you in the front seat. 
Walk the dog in the evening, because my dog is the reason why I got dates.
Despite knowing each other's imperfections, their date lasts longer than 20 minutes.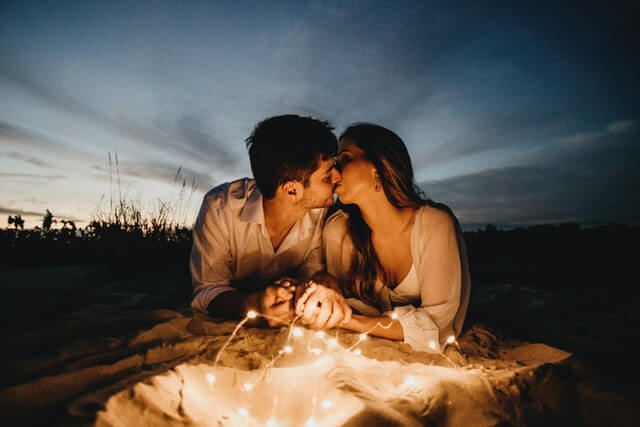 "I get way too excited about…"
Meeting someone who is equally as excited as you. 
Release of any thriller series on Netflix.
Literally for anything that's new to me. I'm always ready for new adventures. 
Watching every 4D movie in the theater on the first day. 
"My perfect Sunday…"
Spending the morning with myself, the afternoon with my family, and the evening with my friends. And, Night…it would probably be with you if you swipe right on me. 
'Binge-watching Netflix shows' that's my only reason to wait for the weekend, for now. 
Not being stressed thinking about 'tomorrow' is Monday. Instead of that, just have fun and do whatever is on my mind. 
"If I had an extra hour in the day, I would…"
I'd like to talk with you more. 
Spend more time with myself and meditate. 
Well, in that hour, I definitely exercise or go to the gym, for sure. 
Next, when not sure, you can go ahead with these interesting questions to ask on tinder to get to know someone, after you matched. 
Final thoughts
Photos and bios are the most important aspects of your dating profile and the photos you add. 
But, make sure you're not leaving any chance to express your best personality features with the perfect bumble profile prompts that we just discussed. 
If you're looking to fix a date for this Saturday, expecting a chatting partner, friends, or a serious relationship, make sure to choose the right bumble questions to answer on your profile.
Use only the perfect one from this list of best bumble prompt answers for guys, 'that one' which suits your personality and goals perfectly. 
Moreover, such bumble profile prompt answers or responses need to be creative, funny, and frank, giving hints for your potential match to send connection requests without overthinking anything.
The best approach is to be more creative, witty, and original with your bumble prompts and answers that you're going to use in your profile. With that, a girl can sense that there's a possibility of connection with you and you two have common interests, making you a perfect match.