Last updated on January 31st, 2023 at 04:56 pm
Don't presume that… when your match texts Hey on Bumble, you have nothing else to do next. 
You can try out these funny, flirty, and the best questions to ask on Bumble, to spark a 'Dateful' conversation with your match. 
Never let another boring conversation turn your match off.
Better ask some 'right' first questions to your Bumble match.
What To Ask Your Bumble Match?
Your first question matters whether you're on bumble date mode or BFF mode.
Your efforts to get this match will remain successful when you know how to keep them interested. 
And, engaging conversations happen… when you ask the right questions. 
Well, the bumble bio's job is to get you a match.
Then, the bumble questions game decides the future of this new connection. 
It's the type of conversation you have after getting matched, is a true match-maker.
That reveals, whether you're dateable or not.
Of course, you've got an idea of where to bring this new connection on Bumble.
So, you have to make sure you select the right questions that engage your match right and keep the conversation flowing.
Btw, when not sure how to start a conversation with your bumble match, have these bumble first message ideas, as perfect openers.
Next, we're going to provide you with a few good questions for bumble that you can ask after you get matched. 
If you follow a funny or flirty approach, such questions are quite engaging, overall. 
Best Questions On Bumble For The First Time
Instead of the usual first questions such as, "Hi, How are you?" or "How was your day?", ask something different and more intriguing.
You can start with some quirky questions to ask your bumble match, to make the first interaction a memorable one.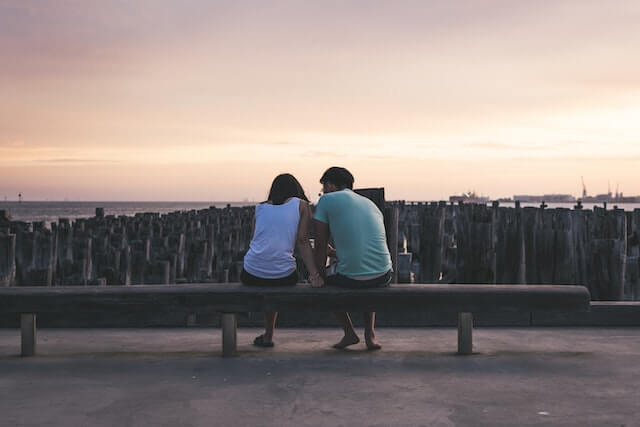 1. What brings you on bumble? Which secret mission are you on? 
2. In time or relaxation, what would you prefer: music or just a nap?
3. What is the happiest moment in your life?
4. Which songs have you been listening to the most lately? 
5. What was the first thought that came to your mind, after showing my profile? 
6. What is the good quality of pets we humans are better to adopt?
7. How long does it take you to realize that you have found the one? 
8. Do you have any pets or a specific breed you'd like to own someday? 
9. Whether you start an Instagram page or YouTube channel? 
10. If you could start over, where would it be? And, what will you do instead? 
11. Do you live with your parents or away from home? 
12. What is the biggest risk you've taken and you're successful due to that? 
13. Do you rather start your connection in friendly or flirty right off the bat? 
14. What makes you delete tinder? 
15. Would you rather want to be more attractive or have a friendly personality? 
16. Do you believe that love can be searched on the internet? 
17. How many matches do you have so far on bumble?
18. What would you do if your ideal match is from another country?
19. In love, are you the one who loves the partner equally or expected to be loved only?  
You can also give some good reason to: swipe 'Left or Right' on your Bumble profile.
Funny Questions To Ask On Bumble To Girls And Guys
When you discuss something hilarious, it's far more likely that you'll have a connection that feels more relaxed and natural.
Fun questions make a guy or girl talk more with you.
Not sure what to ask for a fun conversation?
Then there are some funny bumble questions to ask your match.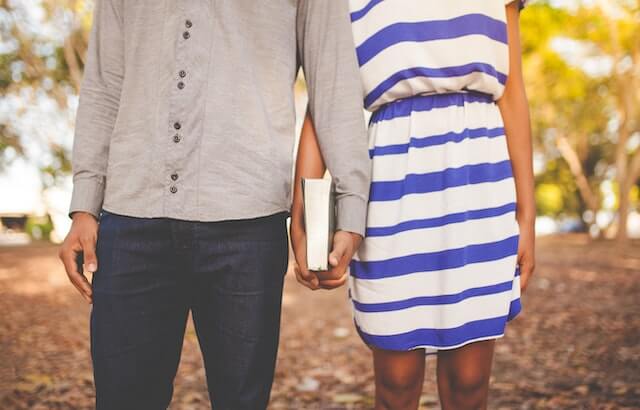 1. You might have a celebrity crush, but what do you like about him/her the most?
2. How do your friends see you, are you the shyest or the crazy one?
3. Do your parents know that you're on a bumble dating app?
4. What would you do if your family pressure you to get married within  three years? 
5. What could be the weirdest reason someone left the date in the middle? 
6. How many dating apps do you use along with bumble?
7. What would you do if your parents found a hotter person for you to marry?
8. Please tell me that you like to meet me before my dog. 
9. Let's play two truths and a lie game. Ready?
10. What is your weirdest thought about Sunday evening? 
11. Do you also enjoy binge-watching on weekends, or find it boring? 
12, What else do you do when you spend the weekend at home? 
13. What would you do if you went outside on the weekend? 
14. What are the most unbelievable things about you?
15. What is something that someone shouldn't do or ask on a first date? 
16. According to you, who is the best comedian or natural actor? 
17. Do you have any weird habits that everyone can't stand?
18. Let's share some embarrassing things we've done. Want to start? 
19. Would you rather date someone who has never been on a date or experienced one? 
If you're single, you need such powerful and funny replies to Are you single? you might be asked.
Good Bumble BFF Questions For Better Conversation
Feeling like you've found your best friend on Bumble?
Now, you can start with some friendly interaction.
After that, consider asking such good bumble questions to make your potential BFF feel a connection with you.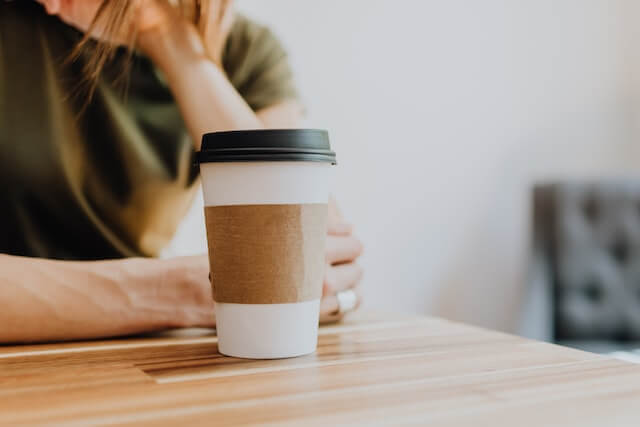 1. Are you obsessed with any fictional character? 
2. Do you have a great group or a small but quality one? 
3. How would you describe your ideal best friend? 
4. Are you a more competitive or supportive friend in the group? 
5. Are you more into action, thriller, comedy, or romantic flicks?
6. Are you following any passion, have you found your calling? 
7. What is some crazy thing that you want to try at least once in your life?
8. Do you have any nicknames? 
9. What does your best friend say about you? 
10. If you feel turned off, what will you do to make it a good day? 
11. Who makes the best friends, college ones or school friends? 
12. Have you ever been to a musical concert, or want to join? 
13. What are you looking for in your best friend? 
14. What nickname do you wish your friends would start to call you with?
15. Share the one reason why it's so good to fall for a best friend. 
16. One shouldn't date their bestie, what would be the possible reason? 
17. What is your next travel trip or vacation plan? 
18. Just curious how many dates you able to get from bumble?
19. What makes you find friends on bumble and not on social media? 
If you're in the search of your bestie, get ideas from these good bios for Bumble BFF, to make the friendly 'About Me'.
Flirty Questions To Ask On Bumble After Matched
It's not just that you want to date them, but also that you have a crush on them.
Agreed, directly approaching them is also risky, and this is not the best time to do so.
Hence, you can start with some flirty bumble questions to discover your match's interests and slowly give them hints.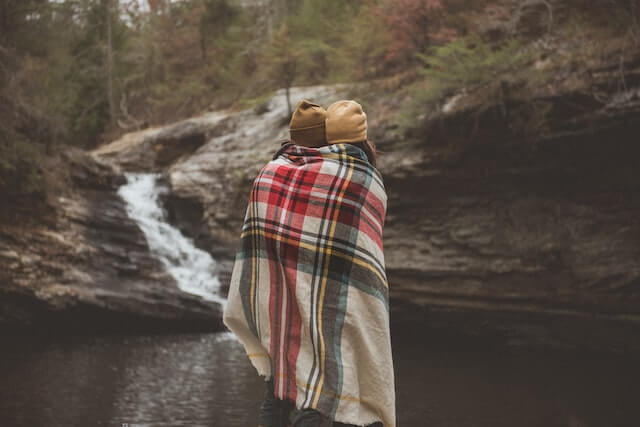 1. What are the most romantic things to do in the rain?
2. How many dates are enough to know your compatibility with someone? 
3. Will you mind if I introduce you to my mother after our date? 
4. Not to brag, but what thing do you like the most about my profile? 
5. Is it better to have our first date at a restaurant or home, what do you think? 
6. How excited are you to meet my family after our successful date? 
7. Do you have any specific restaurant or food, for our first date? 
8. What type of kiss do you find to be the most special one? On lips, forehead, or any? 
9. According to you, how do you describe the perfect date?  
10. What type of relationship are you looking for on a bumble? 
11. Love can be expressed more often through jealousy or trust, thoughts? 
12. What is the most romantic idea that you've had for our first date?  
13. Have you ever had a crush on someone at work?
14. What is something that you want me to add or update in my bio? 
15. What do you think is the most amazing thing about you that attracts others to you? 
16. Have you ever played hard to get, after knowing someone likes you? 
17. Are you more like a chatting person or prefer to meet in person? 
18. If you want to have some cute nicknames what it would be?
19. What do you do when you know someone has a crush on you? 
And lastly, be prepared with these 'What are you looking for on Bumble?' answers, the most commonly asked question on any dating site.
Where To Find More Relevant Questions To Ask Your Bumble Match? 
Well, it's your match's profile. Obviously.
The above-shared lists of good bumble questions are part of playing a question game with your match.
This can help you connect with your match at a reasonable level.
But, the most engaging and perfect questions on bumble, come from your match's bio, 'About me', and prompts. 
Yes, re-read their profile, and get some clues from the hobbies and interests they've shown. 
The idea is to ask the right questions to your match using your common interests. 
Try to be creative, funny, and engaging with your questions to ask on bumble, something that guy or girl likes to talk about and share with you, excitedly. 
Next, if you want to make your profile simple and successful, follow this: Best Short Dating Profile Examples For Males only. 
You can play it as a bumble questions game or just to get a better conversation going with your match.
Simply, make sure you both feel truly involved in the first interaction. Something that, brings this connection to the next stage.