Last updated on July 12th, 2023 at 04:54 pm
Of course, writing an 'About Me' for a Bumble profile feels tricky not only for the first time, but anytime.
Or maybe, you aim for a 'perfect bio' like most men on the platform.
There, you need some bumble bio examples (of males) as guides. Luckily, this post is for you.
You can use ideas from these best bumble bios for guys, to make your profile as unique as it should be.
These sample bios are all simply good. But, they are also clever, funny, and punchy as you need.
Your role is to pick the one that matches your dating purpose.
Find the perfect profile templates and great taglines for men from this list that feels interesting to you.
This time give girls better reasons to 'Swipe Right' on you.
(Ultimate Collection) Best Bumble Bio Examples for Guys
Creating Bumble Bios for Men Is So Crucial (Also, Tricky) – How?
Well, firstly because…. On Bumble, Girls' hold the power to be match-makers or -breakers.
But, that's not the only reason.
No matter which dating site you use, tinder or Bumble, what you write about yourself in your bio does count.
You might put on muscle, polish your personality, and have an attractive profile picture.
That's your best shot at looking perfect.
But, when you don't know how to express yourself creatively and uniquely, you might not get any attention on your dating profile.
Hence,
You work on your Bumble bio, first and foremost.
Whether you're looking for a date or to chat with a girl… here everything starts.
So, What To Consider When Writing Your Bumble Bio?
Your Bumble bio isn't limited to everything about you, your interest, and desires only.
In between your introduction you need to provide that clue (a reason) for a girl to send a match request.
If you're creating your first Bumble profile, you might not know where to start.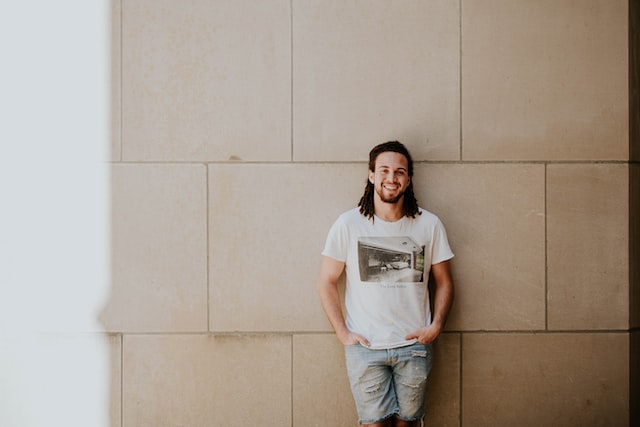 Need help deciding… What to write in your 'About Me' of Bumble profile?
Then, this unique list of best bio ideas for guys will guide you along. 
Based on your personality and dating goals, you can refer to such best bio ideas from the relevant list.
Such profile templates will help you to come up with the Bumble profile of your choice.
There's no perfect bio, just unique ones… like you are. 
Well, this post covers witty to clever bumble bio lines for men.
And, that you can copy and paste the 'suitable' intro lines to your profile in such a way that presents yourself better and leaves a good first impression.
So that, you have a better chance of finding the right match on bumble.
Good Bumble Bios For Males To Get Her Attention
Being attractive in a dating profile goes beyond just having a charming photo.
It's a good idea to write something interesting and present yourself confidently.
And if you're looking for some better ways to leave a great impression through your Bumble profile, the following good bio lines for guys are something that you could use as helpful examples. 
1. Certified cuddler. Services are available 24 hours a day, 7 days a week. Let's talk. 
2. I will be there for you anytime, whenever you need me. Condition: you're beautiful, respectful, or in the mood. 
3. Pretty much good at everything. Hey, I'm not bragging, I'm just telling it like it is. 
4. Pros: You will never feel alone. Cons: Someone will always be there, whether you want or not. 
5. Having just purchased the new house of my dreams. It's now time for me to find someone who makes it feel like 'I'm home'. 
6. I cannot dance. But, the right one makes me dance and do everything I think I can't do or I've not done yet. 
7. In search of someone to grow old with. But before that, I want to enjoy these youthful years.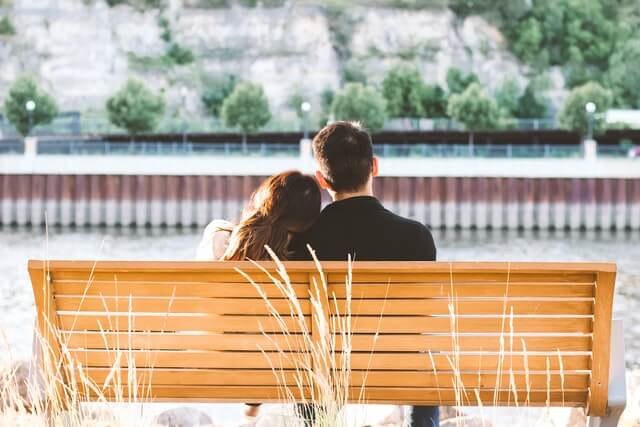 8. I have reserved myself for someone special, and I will only give it to the chosen one. 
9. You may be looking for a guy who opens doors for you on your first date. Keep searching for the one, Best Luck. Because Sorry, I'm not that type of guy.
10. I can be crazy enough to fall in love with you. But, not fool enough to keep letting you play with me forever. 
11. I am seeking someone to discuss my future plans with and to listen to theirs. 
12. Well, I'm a strong and masculine guy, who enjoys working out regularly. I can lift you for half an hour, whether it's at a concert or at home.
13. If you found this profile, then you're one among those few lucky girls on Bumble. 
14. I don't know what type of guy you are looking for, I can fit in everything.
15. When you're with me, your parents won't be concerned. Yeah, I'm that reliable guy.
16. That girl will be my girlfriend who enjoys going outdoors, fishing, and golfing on the weekends.
17. I am that man who has no issue with watching your favorite shows with you, even if I'm not a fan.
18. Here on Bumble, I'm in search of a girl to become my strength and weakness. Someone who brings out the best in me and hopes to have a wonderful relationship.
19. I like watching action-thrillers, but that doesn't mean I'm not a romantic person. Better know that, I have a great sense of music that can make our evenings and nights special.
Read next: 172 Dirty & Funny Tinder Bios For Guys To Take Ideas From
Funny Bumble Bios For Guys To Make Her Smile
If you've been on Bumble for a while and still haven't gotten any matches, then you should work on your profile.
Try to spice it up, and appear more interesting.
It is a well-known fact that girls love to laugh and that you can share some witty jokes or even playfully present yourself.
Such a compelling & funny approach not only gets her attention but also makes you appear more attractive than you are. 
1. Owns a million-dollar business, is happily married, and has three children at home. Wait a min, it's not me Today. That'll be us after seven years from now. 
2. I'm just tired of telling my parents and family that everything is fine with me. I do have an interest in girls. Can you just pretend to be my girlfriend for at least a week, PLEASE? 
3. Stay in touch. My present date is about to expire and I don't have any plan to extend the services with the same. Thinking, I should have a new one in advance.
4. If you want to talk about every negative about your ex, I'm the one for you. It is because I, too, have dealt with similar issues, and you have all my respect and attention. 
5. I have been single for the last seven years. That's right, I was just preparing myself for someone like you.
6. By day, I'm a marketer. But at night, I'm a pianist and an anime lover.
7. I want to date a girl who will distract me from thinking about my ex.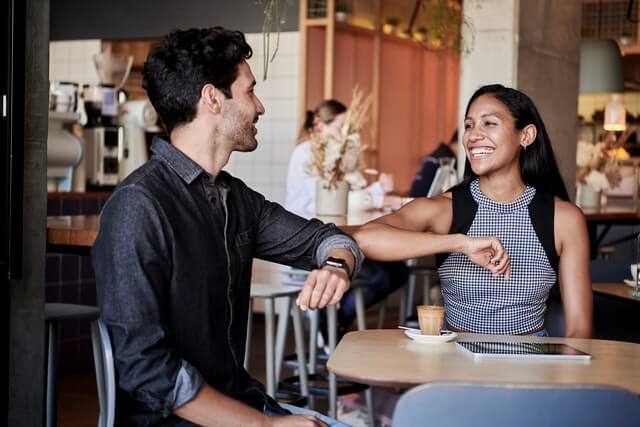 8. I have learned how to play the guitar. I am now looking for someone to play for. 
9. I am looking for a partner with whom I can participate couple's game show. The prize money is big so we have enough for both of each other. Once we win the game, we'll just move in separate ways. Wanna join?
10. It has been more than eight months since I flirted with anyone. Now I want someone to keep practicing so I don't lose my natural talent.
11. Working from home is simply boring. Would like to talk in the evening after a monotonous day at work. 
12. Swipe right now. Avoid this profile and you're at risk, then you might end up dating the ugly guy in your colony.
13. Oh I have been searching for you all over the internet. And finally, you met me here. 
14. If you want a date, then date me now. Maybe, tomorrow, I'll not be there.
15. If you're looking for a person who remembers every single detail of your relationship, I'm your guy.
16. You could have me as your romantic husband, crazy friend, or sexy boyfriend of your choice.
17. After I lost my partner in crime to someone else, I really really need someone for life, who is serious and actually crazier than my bestie. Nothing happened to him, he's just married. I'm on the lookout for one myself.
18. I may give you control over me and my life. But, I won't give you the TV remote when an important soccer match is on.
19. Not matter how cute you're. But, if you take food from my plate… "It was nice to meet you, BYE."
Read next: Questions To Ask a Girl On Tinder
When a compatible girl visits your Bumble profile, you want her to feel trusting, right?
Instead of just looking like a genuine person, you want to be the one.
Let her know on bumble, that you're looking for a serious relationship and you're not playing games.
You just be clear about what you like and what you dislike, and you do not have to brag about them.
The following profile ideas for clever bio lines for men will help you to present yourself as a genuinely nice guy that a girl feels confident to text or swipe right on bumble.  
1. I'm a pro player. But not in dating. I'm a gamer, seeking a teammate for my next game. Perhaps a girl partner who is as passionate about gaming as I am.
2. And here, I'm looking for my princess on Bumble.
3. Fun fact: You already searched for my profile by my name. Even greater fact: You are probably my ex. 
4. I'm the guy who opens the fridge door, knowing there is nothing in it, still hoping to find something. Bumble is no different for me. 
5. I have a pair of tickets for the next NFL game. Wanna come along with me?
6. If you are applying, make sure to submit your bio and at least three references. 
7. Beer > Wine. Game of thrones < Lord of the rings. What's your opinion?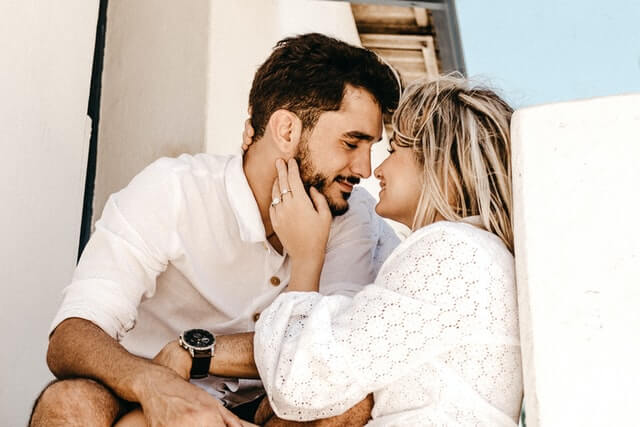 8. Not looking for a date, not for a hookup. All I need is someone to chat with when we both are feeling alone and bored at night. 
9. I am searching for a girl who looks at me just like my cat does when she is hungry.
10. I'm a career-oriented guy who never falls in love with someone. After being settled in a career and having money in the bank, I'm now searching for a partner to spend my money & time with. 
11. Since I have been avoiding relationships, I have been searching for the right one. 
12, I am a lawyer by day. And an investor at night. Yeah, I genuinely make a good deal.
13. I've stopped using social media and started being on bumble & tinder. So that I can straightway express my intention without any hesitation or much waiting. 
14. Type of guy that can adopt a dog just to see you more often and get your attention. 
15. Allow me to be that guy you are waiting for after work every day to enjoy the rest day in the most pleasant way.
16. You have to be that girl for whom I'll work so hard and I happily spend whatever I earn, just to see your smile.
17. My goal is to live without any show-offs, and I am looking for a girl who understands me and accepts me for who I am.
18. A hotter date than anyone else in my group… No, that's not what I want. But, in search of a girl who is also looking for a respectful and kind man to start off a relationship.
19. Due to my work schedule, I am unable to go out and make new connections. I'm on Bumble to make a new connection, not a casual one, but probably the one I'll can keep.
Read next: Best Prompts on Hinge for Guys [Funny and Creative] 
Witty & Creative Bumble Bios For Guys To Have An Impressive Profile
Make your profile different from the average boring bumble profile.
You can make your profile look unique, creative, and appealing by cleverly writing the intro lines in your bio.
Are you looking for some ideas on how to make your Bumble bio profile look more attractive and creative?
Below are some examples of bio taglines for guys that you might find useful.
Be the person you are and show your unique nature in style. 
1. Survived Thano's snap. I survived the Corona pandemic. Survived from getting fired two times. I've survived everything just so that I can meet you. 
2. About me: Can play two musical instruments. Sometimes, I can write songs, too. About you: Must have a passion for music. If you can play any great musical instrument, that's great. As I have a plan to form a band along. 
3. I've not traveled outside the country, but I'm fine. I've not watched a single episode of Game of Thrones, but I'm cool. I am just a nice guy and there is nothing wrong with me. 
4. Been on a solo trip and I enjoyed it a lot. It would be great to have someone come along for my next solo trip. 
5. I promise when I'll have my dream girl… I will quit every dating app that I have an account on. 
6. My married friends to me: You should get married now. While me inside: Stop being jealous of my freedom and the relaxed lifestyle I live. 
7. I'm still on the lookout for that girl of my dreams with whom I can talk about the entire Marvel Universe.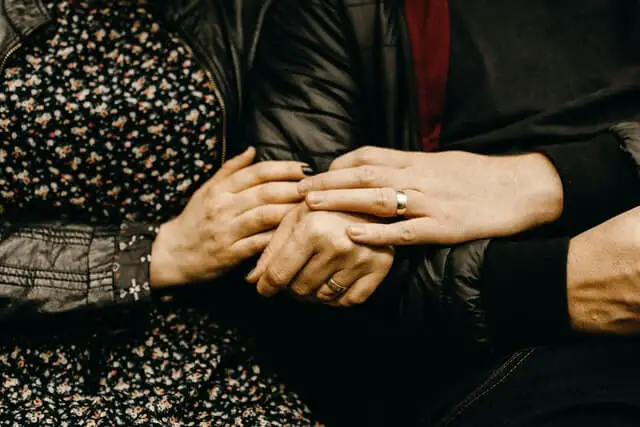 8. I'm a family guy who loves being around his family. Right now I am all alone in this new city, hoping to create a family here. Because my family doesn't want me to leave our hometown.
9. A divorce attorney at day. Love guru by night. 
10. I'm looking for somebody to talk to after work. Someone who is frustrated and annoyed with their boss, just like me.
11. Although I do not want to brag, most girls in my colony think I'm cute. Do you agree?
12. It is nothing specific. I just want to meet some new faces and spend time together like I was at school, making new friends. 
13. I almost met every need in Maslow's hierarchy of needs. Except for the one, love and belonging needs. 
14. Have an awesome business idea. However, I will share it with the one girl that I trust and love deeply. 
15. Need a partner for whom I work hard, feel positive, and try to impress her because at least I care about how I look in front of her.
16. A proud multitasker who is perfectly active and responsive on tinder as well on Bumble. 
17. A creative artist, hoping to meet another creative soul to create a masterpiece together.
18. You have a chance if you're looking for a guy first and foremost. That's right, I haven't been with any girl in my life. The only thing I hope for is a perfect woman to share myself with.
19. Not here to look for someone perfect. I'm fine with everyone who enjoys laughing and gets adjusted to any situation well. Here just for some fun and a good conversation
Need more ways to get girls to notice you? Well, refer to this list of great bumble prompts and answers for guys to put on their profiles.  
Punchy Bios For Bumble For Men Who Wants A Great 'Intro'
Being proud of yourself, you want to show off your confidence in style, and without being arrogant, Right? 
For such reason, here are some punchy and cool bumble bio examples that a guy can use.
That leaves a lasting impression and will bring a perfect match. 
1. If you're looking for a guy that can be both cute and savage for you, I'm the one.  
2. Right now, I feel like waiting for a date on bumble, with the same excitement as someone somewhere in this world, is waiting for pizza.
3. Know to cook one more dish than just a noodle.
4. On bumble, I feel like someone graduating from college with subject knowledge but no experience. Are you hiring a fresh dater? 
5. If you come across my profile two times in a day, that means it's a sign that we're soulmates, I guess. 
6. Have been through a negative past, failure, and rejection in my life. Everything is all fine to me when I know you're the prize behind. 
7. I'm the kind of guy you want to introduce to your parents whereas your neighbor definitely going to feel jealous of me.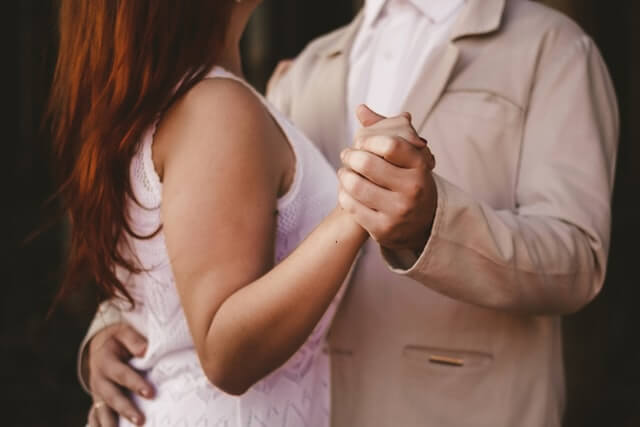 8. That girl would be my woman, who is so caring and lovable that makes me forget about my celebrity crush. 
9. I'm from Spain. I can play guitar and can sing along on our first date. But, I won't sing 'Despacito' for you. Hoping that's not a problem. 
10. If you're looking for a guy who forgets about his soccer match just to watch a romantic flick with you… yeah, I'm your man.  
11. No matter what I'm not going to cheat you, I promise. You can ask my girlfriend if you want. 
12. Well, I'm not a guy who takes the help of Dogs to get girls. And, I'll never do that. 
13. Been to the 26 countries and the list continues to grow. I'm looking for some company now. Are you also a travel enthusiast, let's match!
14. Have already lost hope in humanity. But have faith in a tr love. 
15. Oh, so you're the one that God has sent you for me. It's nice to meet you. Please, welcome!
16. Are you a Sagittarius and is your name begin with L, M, or B? Then, we will make the perfect couple, my fortune teller said that.
17. I'm not looking for someone to sleep with for just one night. Rather, I want someone I can share my life and my bed with for the rest of my life.
18. Well, it could be the most awesome or worst date ever. Overall, we'll make it a memorable experience. 
19. Most people say that I'm picky. But, I'm not, actually. I consider myself a cocky person with personal preferences, that's it.
When you've already got a match, have these good first questions to ask your Bumble match to keep your initial chat as engaging as possible.
Best Bumble Bio Ideas For Guys To Craft Effective Profiles
In fact, you don't need to follow a particular format or chart when writing your Bumble profile.
Yet, there are some ways to write a dating profile that get more attention and hold their interest.
Here you will find one of the best bumble bios for guys, follow them as examples to get creatively inspired.
Take a look at these guides for an effective bumble profile and pick the one that best fits your personality. 
A. "About me-About you": Simple and clear Bumble Bio
You're more likely to get the right match on Bumble and any other dating platform if you're honest and clear about what you want.
This is the best way to express yourself as well as to let her know what's your expectation for your future date. 
1. About me: Shy at first. Crazy as hell once I get used to the person. About you: Someone that makes me feel confident to be myself, to the fullest. 
2. About me: Enjoy listening to loud music and can dance all night. About you: Have no problems with watching thriller movies on binge-watching. Always talk in the front, not behind the back.
Plus, we also prepared a list of good tinder pickup lines or openers, we're sure you like that as well. 
B. "Pro-Cons Type": A straightforward bio
When you don't feel shy about expressing yourself and know your true self, you appear natural and a confident guy that a girl can rely on.
Using this Pro-Cons type bio profile will allow you to show your best self in both positive and negative aspects.
It allows you to express your positive and negative points effectively. With a few words, you can tell her a lot about yourself. 
1. Pro: Honest and sincere Lover. Cons: Genuine Hater.
2. Pro: A guy who makes you feel loved. Cons: A guy who makes you feel that your ex was better. 
3. Pro: You at least won't end up being with an average guy. Cons: I might disappear, sometimes!
Well, we have covered more 'Pro-Cons of Dating Me' profile ideas and examples that you certainly want to check out for references.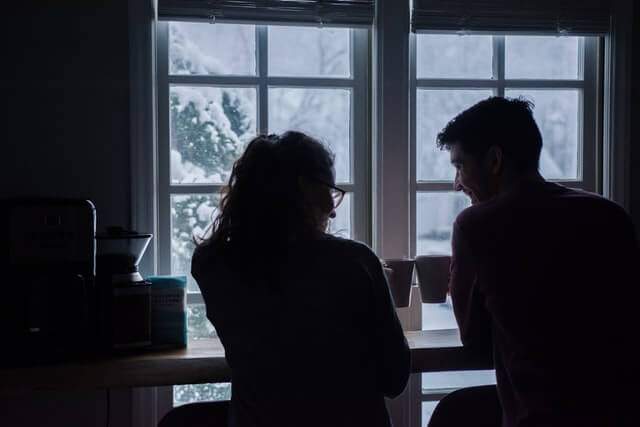 C. "Two truths and a lie Bumble bio": An entertaining one.
This type of bio is ideal if you want to bypass the initial interaction or the formality, and you want the girl to start chatting with you right away.
Refer to this article on- two truths and lie ideas for dating to get better ideas.  
Well, such Bumble bios for guys are just the perfect ideas for a conversation starter because they are entertaining ones.
1. I hate dogs. But I've to pretend to love them… Because girls just love dogs. 
My first kiss was at the age of 4. 
I'm on a mission to get one hundred dates from Bumble. 
2. My family pressured me to get married. 
I love when my boss shouts at me because I have a crush on her.
My favorite TV show right now is Doraemon. 
Read next: 23 Psychological Crush Facts You'll Definitely Relate To 
D. "Greater & Less than": Icebreaker Bumble profile for Men
Such bio ideas do a better job of presenting your ideas clearly and concisely.
These are just a few bumble profile examples, but you can come up with similar ideas that you believe in and feel confident about. 
1. Gandalf > Dumbledore
2. Partying hard on weekend < Relaxing at home alone
3. Casual dating > Long-term commitment
4. Having a long drive > Binge-watching
5. Work from Home < Work from Office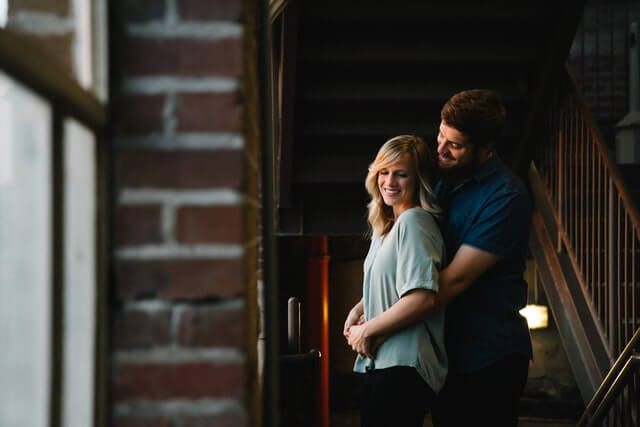 E. "Short one-liner bumble bio": This is who I am.
Even simple and shortest bios can leave a lasting impression.
You can express anything here, from your likes and dislikes to your hobbies and interests.
After all, you're being an honest guy that girls definitely prefer to date. 
1. Completely an unpredicted guy. Better not to think too much, just Swipe right. 
2. Well, my circle is not that large. In fact, I'd rather be around someone who feels special, more like 'home' to me.
3. Falling in love with literally every cute girl I met from college to on the road.
4. I'm a standup comedian, I hope that you won't laugh at my proposal.
5. Not here with my perfect expectations. Available for a quick chat or date.   
6. Dear girls, I too have my lists ready. Let's exchange each other's criteria and decide if we could match. 
Read next: (Examples) Good Tinder Bios for Girls To Get Dream Date
F. "First and Last Bio"
This bumble profile template is to reveal the first and last of something.
That means in the first section you add what you did or experienced at first while in the end, you share things you did recently.
Based on your hobbies and interests you can add the first and last, your way.
1. First…
Celebrity crush: Jennifer Aniston
Work: Stock Market Firm- as an Intern
Movie: Terminator
Car: Ford
2. Last…
Movie: Thor Love & Thunder
Series: Reacher
Book: Sorry, I can't remember!
Food: Pineapple cake
G. "Three Simple Things"
If you want your bumble to be short, simple, and sweet, this is your 'perfect' profile template.
In which you just need three things about yourself, that stands you apart from anyone else.
1. I prefer tea over coffee. Enjoy action thriller flicks. I can laugh at myself so you don't have to be perfect around me.
2. I am still waiting for Christmas like a child. I've never watched a single harry potter movie. Music is my mental therapy.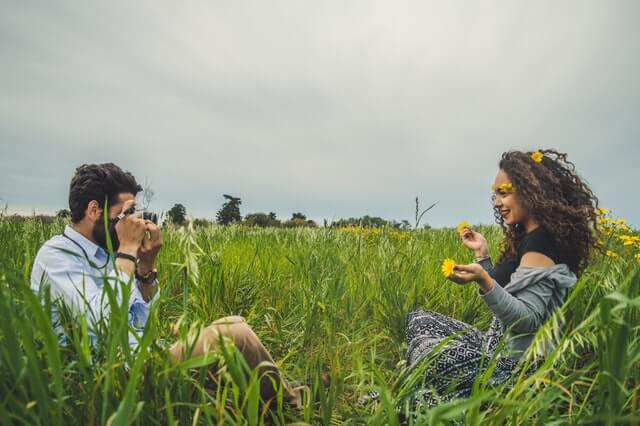 Simply writing a bio and sending matches is not enough. Make sure you're ready with such good bumble opening lines to kickstart a cute conversation.
H. "I like…"
If you're looking to make your profile interesting enough to meet like-minded people, this bumble bio template works the best for male profiles.
It allows you to share your unique interests and things that help you meet the right person as a date or friend.
1. People who are honest along with being attractive.
2. Listening to popular EDMs when on a way to work.
3. Going out for a short drive when it's raining.
4. Someone who is just like me.
5. Cuddling sessions over Netflix and chill things. 
I. "Unpopular opinion…"
Whether you've some unique opinion of something that's quite funny, you share it to make a funny bumble bio.
It gives your an honest approach to presenting yourself as you're.
Hopefully, that may impress your potential suitor, and can't help but send you a match request on bumble.
1. Most superhero films are for kids, not adults.
2. Dinner dates are just expensive, but Starbucks is not cheap either.
3. Titanic is more like a documentary than a romantic film.
4. People spend more time on dating sites than on social media.
5. We find more joy after 'the destination', and 'the journey' on the road is just tiresome.
Well, if you're on Bumble BFF, next you want to read this article covering the best Bumble BFF bio examples to find a 'lifelong friendship'.
Conclusion
So, here are some great Bumble bio ideas for guys that will help you to craft the perfect bio for yourself.
Further, it's a good idea to refer to a few Bumble profiles and bios of men to see what they are doing. 
When you're starting with Bumble, such examples and templates actually provide you with creative ways to write your bio. That helps you look unique and your best self.
But, do not simply copy someone else's profile. 
When you are serious about online dating and expect to meet your dream girl on this platform, be clear with your approach.
Having a genuine profile certainly gets you the attention of the girl that matches you perfectly. 
Being honest is the number one priority in online dating.
So, when you present yourself as you are and be clear about what you want, you'll meet the right girl who is just as serious about the relationship as you are.
Out of all these best bumble bios for guys, which one does catch your attention the most? Let us know.
Well, It's true that the dating pool is getting competitive, but that doesn't mean you have to look great among all the men on bumble.
Nope, keep your focus on being your true self; this will naturally attract the right match to you.
When you're clear with your approach and present yourself well, you're more likely to meet someone who is also searching for you.