Last updated on January 23rd, 2023 at 05:14 pm
After getting matched on Bumble, what to say in the first message is definitely a hard call.
Don't pressure yourself.
Now you've got this list of the best bumble openers you can use to start the conversation with your match. 
Fortunately, such opening lines are a lot more interesting than the typical 'Hey' or just 'What's up' on bumble.
So you can use it as your 'first message' to a guy (or girl), you just matched on bumble. 
We don't know about your dating goal.
Thus, we present you with the complete lists covering the good, funny, clever, witty, and flirty openers to share with your bumble matches. 
It's up to you how you share your first message with them.
How Do Bumble Opening Lines Help You Have A Good Conversation?
Cheesy pick up lines aren't for everyone. A simple "Hey" is good, but not sufficient.
So what can you write in your first message to grab their attention right away? And, it has to be interesting, engaging, creative, and relevant.
It would help if you had something that ignites a connection between you and your match.  
That's what your first text message can do. 
Because this time, you want a good conversation. That leads to a meaningful conversation. Right?
Well, "bumble openers" or "opening lines" are the ones for you. 
Bumble Openers are the first message to share with your bumble match as introducing yourself, discussing your common interest, praising them, playing a Bumble questions game, and so on. 
And, what you share in your first message, eventually engages your match, makes them respond, and keeps your chat flowing. 
Especially, when you know what message is appropriate to share, more than what you want.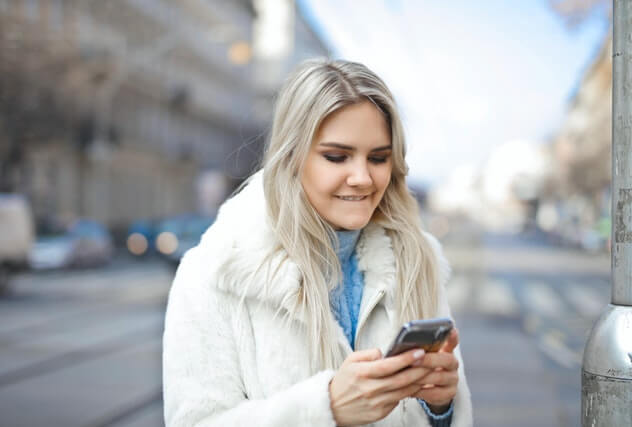 The first message you send on Bumble is actually a matchmaker. Now it's time to look at some unique and the best openers for bumble as an introduction message. 
No matter what your expectations are from this connection, you have to have it clear to you. 
It's easier to pick the best opening lines on bumble, once you have a clear idea of where to bring this conversion. 
There's no 'perfect first message'. But it definitely can be relevant and engaging to your bumble match. 
Further, we have divided the best openers for bumble into each separate list. That you can opt for according to your dating goals.
Good: A regular introduction, but more engaging. The smoothest way. 

Funny: A good way to start a conversation, is to gain their attention. 

Cute: An approach to praise your match, say something nice to them. 

Flirty: A bold approach, appropriate when you feel it.

Clever: An honest approach, especially when you have a long-term plan. 
Now you know…how you want to approach your bumble match. 
You can make it go easy and slow…. Or flirtatious right away. 
But, you better be sure that your match feels comfortable with your approach. You can learn it from their Bumble profile.
If your bumble profile is yet to be complete, you can refer our this article covering the witty bumble bio ideas for women.
Good Bumble Openers To Start Conversation Smoothly
Well, you want your first convo to be super special.
But when a girl texts HEY on Bumble, it leaves you in a confusing situation.
Nothing to worry about. Still, there are good first messages on bumble to start chatting with your match. 
This way to start a conversation, simply mentions something from your match's bio.
You can either praise them or ask questions about them in your first message.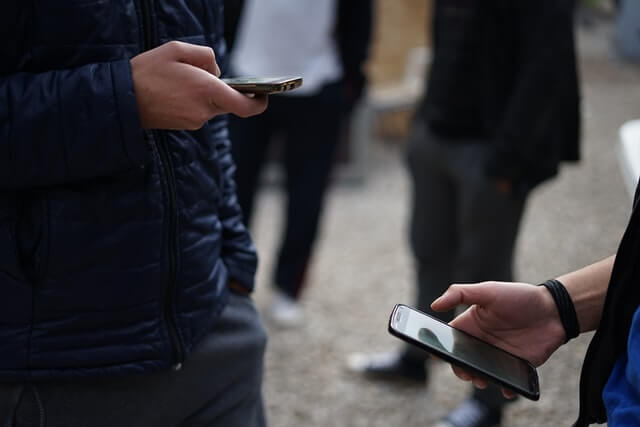 1. I see that you're also in sports. Have you ever watched it live at a stadium? It's next week, then.
2. Be frank, is the dog on a dating profile truly yours or your neighbors'? Because that's happened to me.
3. Hey there, it's nice to match with you. Hope we can make something out of it. 
4. Your pictures look great. Have you hired a photographer for it? 
5. I still can't get my eyes off your bumble bio. As I see it, you're actually a creative person.
6. I don't want to brag about myself. But, can't stop asking, what makes you accept my match request?
7. To be honest, I literally prayed that you would swipe right one me. It's because I and my bestie have bet on it.
8. I can't convince you to fall in love with me via messages. It would be better if we met in person. 
9. Instead of giving you the worst pickup line, I would rather simply say this: Hello. 
10. Some crazy people are finding love on dating sites. So, what are you finding here?
11. Umm, I have a lot to chat about. But, I'm not sure where to start. So, I just keep it to "Hi, there".
12. I am truly thankful for all those who haven't got to see your profile and those who didn't swipe right. Thus, I can be with you.
Are you on eHarmony? Then don't forget to add these eHarmony questions & answers to your profile.
Funny Bumble Openers To Make Them Laugh
The only thing that brings two people together is humor. 
If you've turned Bumble BFF ON, you also need to check these funny Bumble BFF bio examples to make new friends.
Whether you want to see them as your friend or a perfect match, you can use funny opening lines for your bumble match.
Having something interesting and fun to talk about from the first message makes you look like an interesting person.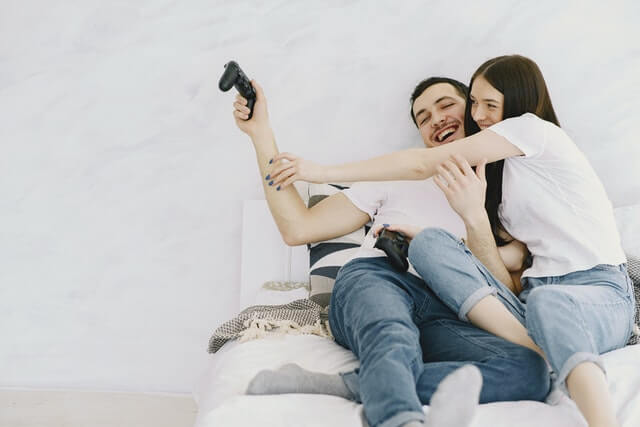 1. Your profile shines so bright that it drained my phone battery to half. LoL
2. Will you take me seriously if I say that I'm here to look for my soulmate?
3. It would break my heart if you told me this bio was copied from someone or that you hired a dating guru. 
4. Do you date for a serious relationship or for extra treats?
5. Most of the time, I don't chat with anybody online except my boss or customer service. Can we talk in person, instead?
6. Since you may have received so many pickup and opening lines, I am not going to use mine. Instead, I just say… "Hi, (name), How are you today?"
7. You seem like a good person, what are you doing on bumble, then? 
8. Here's a deal: I'll be your Queen 'Bee', and you'll give me honey every day. 
9. Could we not use another messaging app, since bumble is too distracting and slows down my phone. I want to give you my full attention.
10. I asked Alexa to find a perfect match for me and it recommended you.
11. So, this is how we're going to tell our kids when asked, how we met.
We've also created a detailed article to create punchy bumble profiles for guys, make sure to read that, as well.
Witty But Cute Bumble Openers To Get Them Comfortable
There's something in their profile that catches your attention.
You want to share it either in a witty way or just a cute first message on bumble like you compliment them.
This way, they will feel at ease around you.
Both approaches are perfect for sharing your first message with your bumble match.
Here are some examples of bumble opening lines you can use on guys.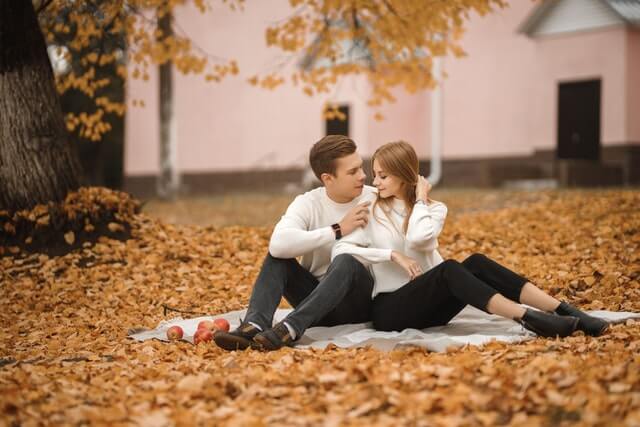 1. Hey, So if you think you can impress me with dogs… You are not wrong. 
2. I'm sure I won't be the only person to fall in love with your eyes.
3. Apart from being adorable, what do you do for a living?
4. Wow, we both are foodies. Just wondering, at which restaurant would you like to schedule our date?
5. The only thing I have judged about you is your smile. So please don't say it's a fake.
6. You seem like a nice guy. Would this weekend be a good time for us to meet or next?
7. Well, talking over Bumble makes me feel insecure. Would it be possible to meet in person? 
8. It is your beauty that draws me here. But, your intelligence makes me fall in love with you. 
9. I want to tell you that your bio is more unique and perfect than any I have seen before. It's fine if you take pride in it. 
10. I feel the urge to meet you in person. Are you feeling the same way or is it just me? 
11. Hey, I don't want anyone of us to feel comfortable, Could you start?
12. Why don't we just meet up and decide whether we should keep chatting or not? 
If you don't use bumble prompts, you're missing a lot. Refer to such funny bumble prompts answers for girls to have a clear and effective profile.
Flirty Bumble Openers for Spicy Chat Off The Start
It's a bit risky to be flirty in the very first message.
There are rewards, however. It's not a good idea to flirt with anyone right away after a match.
But can when you feel that your match and you have more understanding and readiness to start this way.
So, share these flirty opening lines with your bumble match.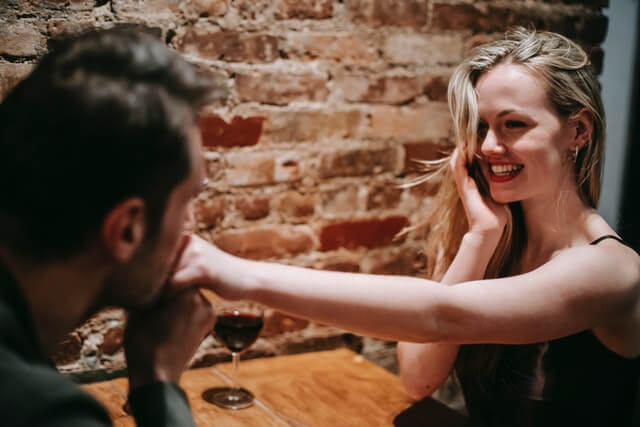 1. Actually, I lost my keys to start our conversation. Have you found it? 
2. Looks like we would be a good match, how about a date?
3. There are many things we have in common, right? Could this be a sign? 
4. Even a simple Hi can lead to a lifetime connection. Let's prove it right.
5. You know the first time I saw your profile, I knew that we both are each other's type.
6. I'm not going to share my lottery with you, because that lottery is you. 
7. I don't mind if there'll be another lockdown. But, this time I wish you in my house. 
8. Can you please give me just one hint… How can I make you fall for me? 
9. Please share with me the worst pickup line you've got. This is because I need a little confidence in my opening line before I share it.
10. Could we set up our date at home instead of at a restaurant? I perform better when I'm alone. 
11. I still can't accept that despite being so cute, you're still on bumble.
If this is your first match, be prepared with flirty answers for why you're single, to impress your match.
Clever Bumble Openers To Totally Be Yourself
When your goal is really clear, like you want a date or relationship, you can use this set of clever openers for bumble. 
This way you're being honest from the first message and also expect the person to be themselves.
As a result, you will be able to lead this conversation in the right way and build trust and understanding with your match.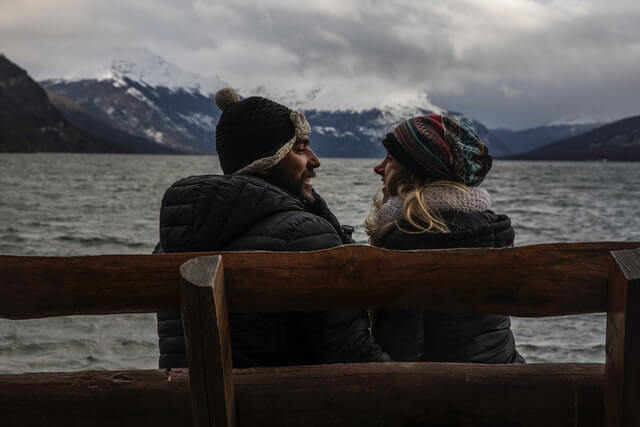 1. My ex told me that I'm not romantic, but you can prove him wrong. 
2. Would you like me to buy you coffee, movie tickets, or pizza for our date? 
3. I almost gave up on bumble. But at the last moment, I found your profile. 
4. I'm so eager to talk to you that I might ask you out on a date, instead of 'How are you?'
5. Your profile makes me fall for you seriously… definitely not just for fun.
6. After so many years, I again feel like I'm now crushing on someone hard. 
7. Whatever your first impression is about me…is wrong. I'm a lot different in person. But, a better one in person. 
8. If you have ever been on the worst date, we can talk about it on our date. 
9. So far, I've been playing hard to get. But to you, I'm going to make it very easy.
10. I feel really uncomfortable talking to you right now. Let's meet this Saturday, and have a better chat then, shall we?
11. Using pick-up lines and expecting the other person to laugh is not for me. I simply ask you for a date and make it fun for both of us.
12. Do you do your laundry? Because I want to confirm that before we go ahead. 
13. We're strangers right now. But we can't stay the same for a long time. 
14. Do you have any bad habits that I need to know before we go ahead? 
15. Although I don't know what you are like, I think I'm curious about everything. 
16. You're the first person that I really feel to take more seriously than anyone. 
17. Just to let you know, I am allergic to dogs, but not to humans.
18. Sorry, I don't bring you any opening lines, but I'll surprise you on our date. 
If bumble prompts are new to you, you can start with these good bumble profile prompts for guys, along with the perfect answers.
What Are The Other Ways To Start A Conversation With Bumble Match? 
Well, the above lists are the good ones if you want to start with sending a good and interesting first message to your bumble match.
But, these are not the only ways to start a conversation. 
You can make it simply like a regular "Hello, how are you doing?" or the pickup line of your choice. 
But, after that, you still need to pick some topic to discuss.
Or you can also ask questions to your bumble match to get the conversation started. 
Whether you want to ask some questions or play games we have some suggestions for you.
Refer to our lists of the 'Two truths and lie ideas' and 'Would you rather questions', both help you start a good conversation with your match. 
But don't worry about finding the perfect opening lines or first message. 
Be creative and be confident with your approach.
Pick the best bumble openers to share with your match after going through their bio and your dating goals. 
The point is to get things started. There's no point to remain confused at deciding what you should share in your first message to your match.