Last updated on July 12th, 2023 at 05:08 pm
Well, the Two Truths and a Lie game is the better option to pass time.
Especially when you get a chance to meet your friends or cousins after a long time, this game is perfect to get to know each other in a fun way.
So, in this post, you will find a great collection of the best two truths and a lie ideas and examples to play this game at home, school, work, or online. 
What Makes "Two Truths And A Lie" – A Perfect Party Game?
Indeed, playing interactive and fun activities with your family or friends when they're all at home can be a lot of fun.
Sometimes, though, it's essential to play a game or do an activity that involves everyone.
Because that helps to make the connection with them even stronger. 
Of course, not every time you want to binge-watch your favorite shows when you're reunited after a very long time.
Instead, you want to learn more about each other and have some fun together!
Well, the '2 Truths and a Lie' are one-of-a-kind games that you better play with people with whom you already have an established connection or you're developing it.
When you're chatting on a dating site (like hinge or bumble) or talking to your crush, you need some flirty topics to discuss.
And, the same goes for formal interactions at work. too.
Moreover, you can also play this game online through Facetime, Zoom, or via networking sites.
Even further you can use such statements and confessions to create a good tinder profile like most guys and girls, as well as you can play this game to break the ice and have the great connection possible. 
In this post, we are going to share the ultimate list of the best ideas and examples of truths and lies statements depending on who you are playing with.
But first, let's first discover the rules of this game and ways to make it more enjoyable. 
How To Play 'Two Truths And A Lie' Game?
Before the game begins, every player needs to be ready with three or more confessions or statements about their life, personal self, skills, talents, relationships, careers, or anything. 
Out of these three statements, two of them will be truths, while the third will be a lie.
After all, the game's name is: "Two truths and a lie". 
Additionally, such statements need to be complicated and probably private that no one but the person himself knows.
Because others have to guess which statements are true and which one is a lie. 
It could be another person or player from the other team then guesses truths and lies based on the three statements.
If the person guesses correctly, they get one point, if not, the other team gets an equal point. 
Each person participating in the game gets the chance to play, and the game continues until everyone has had a chance to share and guest the statements.
At the end of a round, the player or team with the most points (more correct guesses), wins the game.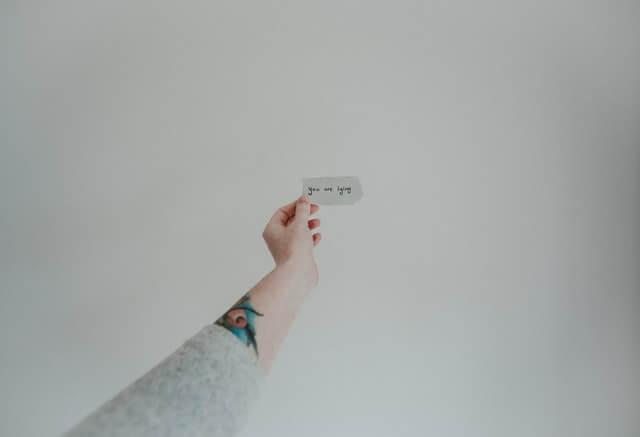 Rules of Playing '2 Truths and a Lie' Game
This fun game is quite interactive and very easy to play.
And it does not require a certain number of players to play.
You can play with it either with another person like one-to-one or with a group of people divided into teams. 
When you have a good number of people around, that's great.
Here, you need to divide them into two equal teams. 
Moreover, you can play as individual players no matter how many people are there.
But separating everyone in a group can make the game much more enjoyable.
That's because competition is what makes the whole thing fun. 
Once every player has a team or group, it's time to start the game.
You can choose which team goes first by flipping a coin or by joint decision.
Bonus: If you're playing 'Who is Most Likely Games' with your friends, then we have a separate article providing the interesting and funny most likely to- Questions list that you definitely want to read for some good questions to ask your friends, cousins, couple friends, or family members. 
Best Two Truths and a Lie Ideas & Examples To Get Ready For The Game
You can play this game with anyone you have a good connection with, or with someone you just met online and want to make the smooth connection possible.
Indeed, this is an icebreaker game that you can play on social media or dating sites. 
So based on the various scenarios and levels of connection, you will find a separate list of each creative, interesting, and funny two truths and lie ideas to make this game memorable, indeed. 
Good Two Truths and a Lie Examples
Whether you're a teenager, a student in school, or in college, here are some ideas and examples of 2 truths and a lie games, you might want to be ready in the first place.
Such are some nice statements or confessions that might trick everyone. 
1. I was born on Halloween day. 
2. I'm the only one with the highest degree in my family. 
3. One of our school teachers had a crush on me. 
4. I become a homeowner at the age of twenty-four.
5. In the last three years, I have at least changed four jobs. 
6. When I was a kid, I was featured in a biscuit advertisement. 
7. I flew a plane during my military scout training. 
8. Me and mom are the only left-handed in our family. 
9. After three rejections, I finally received my Canada visa. 
10. The home alone scene happened to me in real life.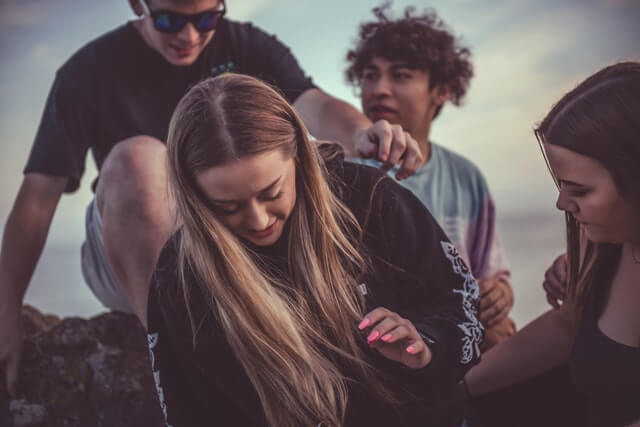 11. On a first date, I took my girlfriend to Disney Land. 
12. You can see a glimpse of me in Lord of the Rings. 
13. I prefer wine over beer. 
14. My cousins involve an equal number of brothers and sisters. 
15. I adopted a dog, a cat, and mice at my home. 
16. I can hold twelve eggs in my hand. 
17. I learned to drive a car from no one else, but my mom. 
18. I am allergic to cheese. 
19. My sister has tattooed our family name on her neck. 
20. Since my last four birthdays, I always cut the same cake.
21. My weight never goes above 56 kgs.
22. In my life, I have never been to KFC ever. 
23. At the age of 32, I have to start my life over again.
24. I'm the shortest person in my home, but in school i'm tallest. 
Read next: Not-so Chessy But Funny Tinder Pick up Lines for Guys
Funny Two Truths and a Lie Ideas
Come on, this is just a game and it's time to have greater fun.
Take a look at these fun ideas and examples for the two truths and a lie game that will entertain everyone in the room. 
1. The mushroom is one of my favorite foods. 
2. Last time, I stole something from the hotel, which is toilet paper. 
3. Since the last six months, I have never been on the subway. 
4. I stopped going to the x restaurant after me and my ex broke up there. 
5. I'm officially the winner of the watermelon eating competition. 
6. I auditioned for Harry Potter's first movie.
7. When I was fourteen, I started my first company. 
8. Before anything else, I eat Oreos first in the morning. 
9. I got a free ride from my celebrity crush and a goodbye kiss. 
10. Going fishing is more exciting to me than going on a dinner date.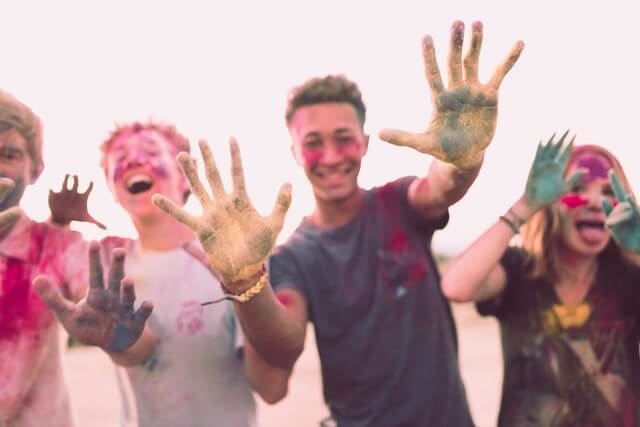 11. I wear an adult diaper because it's comfortable. 
12. I don't know how to drive a bike, but I have a driving license of four wheels. 
13. I have given a speech to the college from where I dropped out. 
14. On average, I get the job after every seven interviews. 
15. I once asked for a McBurger at Domino's.
16. During my teenage years, I had crushes on almost every girl in school. 
17. I once went to Starbucks and left without ordering anything. 
18. My high school notes were the most awkward ones. 
19. I usually come to school or work without bathing. 
20. Before marriage, I went to visit Bangkok secretly.
21. My mom has over 20k followers on Instagram even more than mine. 
22. I got a fine for fast speed twice in the four hours duration.
23. During my college time, I run from the live presentation because I was terrified.
Read next: 10 Things To Do With Cousin At Home When Bored
Icebreaker Two Truths and a Lie as Conversation Starters
When your goal is to initiate the conversation and make a stronger connection, such ideas and examples are good choices.
Follow these icebreaker two truths and a lie game ideas to develop great friendships or relationships online with someone. 
1. In the morning, I work out at home for almost two hours. 
2. I was the second runner during the marathon. 
3. I have joined a belly dancing class. 
4. Once I won the competition for tying a maximum tie in a min. 
5. In a week, I'm reading around three books.
6. I have 10K subscribers on my YouTube channel. 
7. I was once bitten by a dolphin. 
8. I was a topper till high school. 
9. I am the first (or last) candidate to join this year's batch. 
10. I did not need to take out a student loan.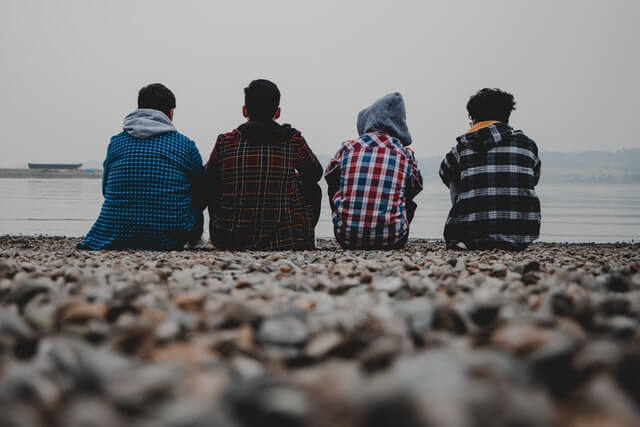 11. Besides English, I speak three other languages.
12. I brush my teeth thrice a day. 
13. Once I visited the Burj Khalifa. 
14. I can sleep anywhere, and with my eyes open. 
15. My girlfriend proposed to me at the Paris Eiffel Tower. 
16. I never saw a single movie of the Marvel Universe. 
17. I'm a gold medalist in karate. 
18. Before any other career path, I decided to become an astronaut. 
19. I've been working for the same company for almost nine years. 
20. I have a great collection of literally every pokemon's card and tazzos. 
21. While talking over the phone, I run into a poll, and someone filmed that.
22. Being in the public, give me social anxiety. I can't be with more than four people. 
23. My favorite sport is not football. But, table tennis.
24. I feel more comfortable talking with complete strangers than anyone known. 
Read next: Best Bumble Prompt Answers For Girls (Perfect Responses)
Best 2 truths and a Lie for Tinder Bio and Dating
If you are looking for the perfect 2 truths and a lie for tinder bios or playing with a person you just met, these are the best statements or confessions on dating and relationships to make the conversation a lot more engaging.
Plus, you can use such perfect statements as clever tinder bio lines for girls to leave better impressions. 
1. I always sleep with the lamps on because I'm afraid of the dark. 
2. I was born in a foreign country. 
3. I have an elder sister who is ten years older than me. 
4. My uncle is a clown and used to perform at the circus in town. 
5. I can play three musical instruments. 
6. One of my vlogs went viral on the internet. 
7. Actually, I and my partner are here to find unicorns on tinder.
8. After twelve attempts, I passed the driving test. 
9. Once, I played cricket on the football ground with my crazy friends. 
10. I have not watched a single Netflix series or movie to date.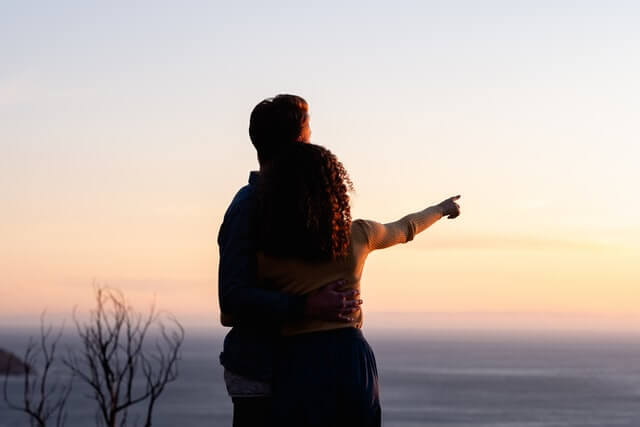 11. I can easily eat an entire double-size pizza all by myself. 
12. Every four years, I change my place and keep moving. 
13. I have visited every single state of our country. 
14. On this tinder profile, I have used my cousin's picture instead of mine. 
15. The name you see here is not my real name. 
16. I have a record of going on the four dates in a single day. 
17. I flew to another country to meet my online girlfriend, but it was a guy. 
18. I have decided not to get married and live my life alone. 
19. I pretend to love other people's pets, but I hate them. 
20. I haven't felt romantic feelings, not even once?
21. On a blind Tinder date, I found that it was my bestie who pranked me.
22. Before I propose to my crush, she proposed to me already.
23. I have a fear of being alone or isolated. 
24. I've had a crush on you from the moment I show you for the first time on tinder.
Read next: Best Hinge Profile Ideas for Guys and Girls
Best Two Truths and a Lie Examples for Bumble Profile
There is no doubt you want to set the date, but if you want to make your dating profile more interesting, add something unique to it.
Exactly, just like the given 2 truths and lie statements to make your 'about me section' more attractive. 
1. For the last three years, I have never dated anyone. 
2. I have written my autobiography which is yet to be published. 
3. A few years ago, I fainted on Halloween and was taken to the hospital. 
4. Hinge is my favourite dating profile over bumble and tinder.
5. During the travel, I was mistakenly taken as a terrorist and spent a night in prison. 
6. I'm a masculine guy whose favorite color is not blue, but orange. 
7. On my first date with my longtime girlfriend, I took my mom along. 
8. To be honest, I'm a thief. One who steals hearts. 
9. If you swipe right, you are going to be the 199 girls I talked to on Bumble. 
10. By looking at your hands, I can tell your fortune.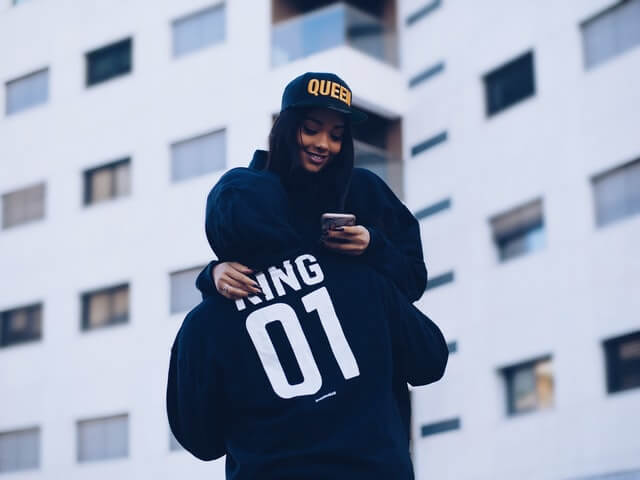 11. On the dance floor you see me covering my ears and dancing to loud music. 
12. Bob is the name of my pet. 
13. Even now, I sleep with my teddy bear. 
14. I always check for sushi at the restaurant before ordering anything else. 
15. I have never been to the club in the last four years. 
16. No one can make me feel ticklish. Want to give it a shot?
17. My crush rejected me, just because I'm vegetarian and she's not.
18. I can speak the alphabet in reverse order in less than thirty seconds. 
19. During one date, a girl fainted and then I was sued by her parents. 
20. I entered the boxing ring once, and then woke up in the hospital. 
21. One direction is still my favorite band.
22. I had a dating disaster not once, but six times in a row.
23. I'm into multiple dating and also have a profile on tinder and hinge.
24. On Bumble, I'm actually searching for friends, not a relationship or a date.
25. I have never kissed or hugged anyone in my life. 
Read next: 68 Good Bumble Bios for Guys To Get Inspired
Creative Two truths and a Lie Ideas To Stun Everyone
Whether you're playing with someone new online or your friends around, you want to have hilarious fun, right? So here are some interesting and unique two truths and a lie examples to keep everyone involved in the game. 
1. I can eat tomatoes catch up with anything and everything. 
2. I am addicted to Lady Gaga's styles and dresses. 
3. My biggest achievement in life is, I tried the hottest chili in the world. 
4. I still watch every YouTube video with subtitles on. 
5. I gave my voice to one of the Disney movies. 
6. I can dance at family events, but not at parties. 
7. My parents are looking for a life partner for me. 
8. In the last five years I haven't gained weight even one kg. 
9. I have taken cooking classes to impress a girl. 
10. I witnessed a ghost on Halloween day.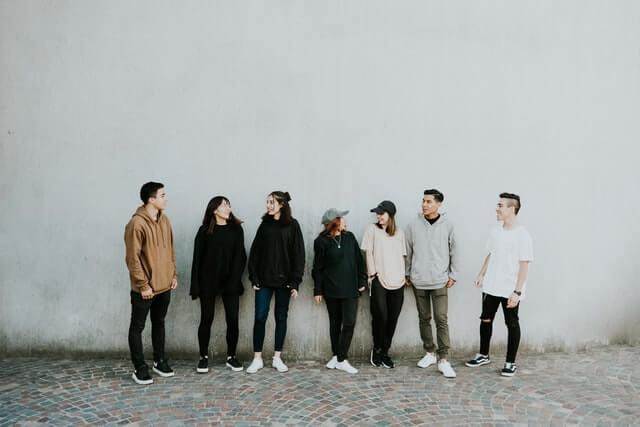 11. My first goal is to date a guy who is good at cooking.  
12. I had read around twenty articles about dating before going on my first date. 
13. When I don't have an idea where to go, I go to the mall. 
14. One month, I eat strictly vegan and the next, I eat everything non-veg. 
15. I visited at least one country from every continent on the planet. 
16. I won the lottery, but later on, my ticket was stolen. 
17. On Sundays, I either watch Charlie Chaplin or Mr. Bean.
18. I once had to do the dishes after a costly date I couldn't afford. 
19. Most things at my house are someone else's or gifted to me.
20. One time, I slept in the movie theater and woke up the next morning. 
21. In my family, everyone has their own youtube channel.
22. I participated in a singing competition and make it to the top five when I was eight.
23. I've started a youtube channel but it has only one video and it gets viral.
24. I've decorated and designed my entire house, by myself.
Read next: How Much Do You Love Me? Funny Answers
Two Truths and a Lie for Team Building At Work
If you want to play this game at your office party or during free time, then check out the following list.
These are some engaging 2 truths and a lie examples for work that help you improve your connection with your colleagues or teammates. 
1. I always check my horoscope before going for an interview.
2. Even though I work in the sales field, I am more passionate about accounting.
3. I got every single job that I gave an interview for two times.
4. I was referred to this job by the company CEO. 
5. Apart from this professional team, I also have a band to manage. 
6. I have been a top student in my high school every year. 
7. My card was declined on the day of the salary. Not once, but three times. 
8. After leaving the same company for six years, I reapplied and joined it.
9. My interview at the present company was last around four hours. 
10. One time, I took a job only because my crush worked there.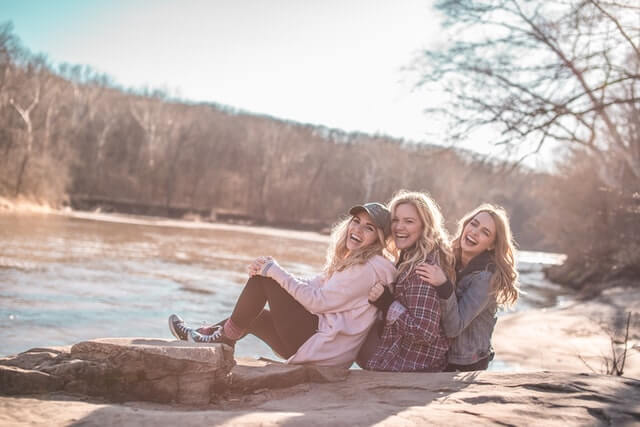 11. My number of weaknesses is greater than my actual strengths. 
12. I always arrive at work without taking a bath. 
13. I go directly to the club every Friday night instead of going home.
14. Even though I work indoors, I love the job with a lot of travel. 
15. Since I was in high school, I never cheated on an exam. 
16. I'm the most dedicated and honest person in the office. 
17. In the workplace, sometimes I listen to Justin Beiber's songs. 
18. I'm doing work that makes no sense for the company's profit. 
19. My goal is to have a bigger car than my boss. 
20. I would rather be a standup comedian than work here.
21. I am working on a notice period and about to leave this job.
22. My senior team member currently working under me.
23. Everything I know about this work, is all because of self-learning. I never take any course.
24. I'm dating our boss's daughter, actually.
Read next: 68 Welcome Messages For New Employees
Two Truths and a Lie Online Game via Zoom, or Facetime
When you don't have any friends around but are interested in playing this fun game with someone online, be sure to make it exciting, overall.
So if you're playing truths and a lie game virtually or with someone online, the below list of 2 truths and lie ideas is the best to have before the game starts. 
1. I worked as a lifeguard at the nude beach. 
2. I participate in every marathon in my city. 
3. Every time I go on travel I stay at five-star hotels. 
4. At the age of twenty-one, I found out that I was adopted.
5. I left my home in anger and never returned there ever. 
6. I won the state-level chess championship.
7. Even today, I watch cartoons after returning home from the office. 
8. Although I believe in ghosts, I do not believe in God.
9. At my home, I have planted literally every vegetable that we cook. 
10. During my trip to the zoo, I fed an elephant and got arrested.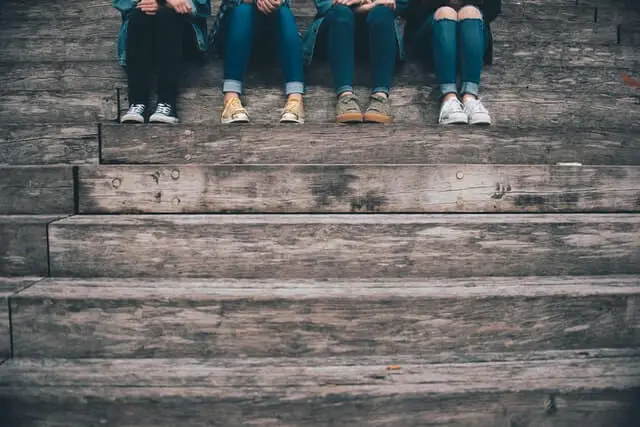 11. I don't know how to tie a shoelace. 
12. I have the most fixed sleeping schedule in my family. 
13. My best friend is more important to me than my brother. 
14. I'm happy being single and don't want to get married. 
15. Seeing my crush with someone else is my worst nightmare. 
16. I hide in the basement anytime when our uncles visit home. 
17. I played every game that involves a ball to play with. 
18. Once, I went to Spain to participate in a bull race. 
19. I feel more comfortable talking on Facetime than on the call. 
20. I almost saved myself from being caught by the police by running hard. 
21. I have never played the two truths and a lie before. 
22. At one meeting, I make everyone believe that I'm present, but I was sleeping.
23. I once ride a giraffe as part of a 'truth and dare' game.
Read next: 54 Best Bumble Bios for Girls for 'Quality' Matches'
When you're not sure what to talk about with your tinder match or interacting with your crush over text, it can be hard to initiate the connection. 
Hence, in this separate list, we will provide you with the perfect examples of '2 truths and a lie' and flirty things to share with them, starting your romance on the right foot.
1. You can immediately turn me on by wearing nothing, but white socks.
2. It was love at first sight when I saw you in school. 
3. Your clean shaved beard is actually what makes me attracted to you. 
4. Every day, I fantasize about me and you cuddling in my bed. 
5. I can easily defeat you in the stare-off game. 
6. It takes me three days to decide whether to send you a match request or not. 
7. To arouse me, I would like my partner to kiss me on the ears.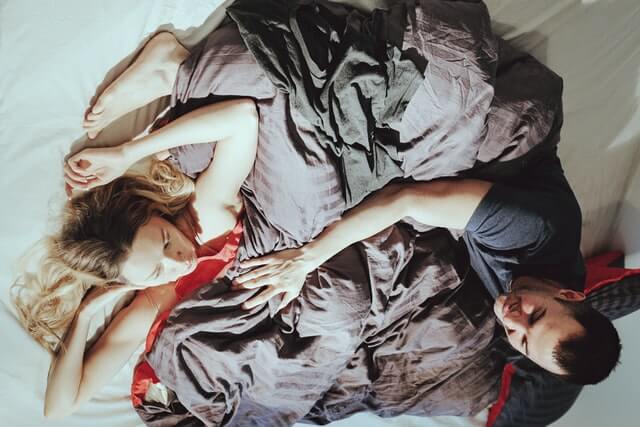 8. So far, I have been avoiding the hot girls just to be with you. 
9. I have been stalking you on social media for the last two months. 
10. I swear that if we start dating, I will never ever look at any girls. 
11. Well, I have tried every position with you in my fantasies.
12. I'm still a virgin and have never kissed anyone, either. 
13. I am surprisingly attracted to girls who wear geeky glasses. 
14. I have talked about you to my mom and she already accepted you. 
15. You are the first person that I have matched on tinder.
16. I'm so afraid to lose you as a friend. It's my worst nightmare!
17. You and my celebrity crush are lookalikes. 
Read next: Falling In Love With Your FWB Quotes
Best Tips for Making the Two Truths and a Lie Interesting 
If you're going to play this game with your family, friends, and colleagues, you should have some quick tips to make it more enjoyable than just another boring game.
These tips are helpful as well as necessary for practice and to come up with great ideas for what you need to follow to have an awesome time. 
1. Early preparation before the game.
Give everyone a chance to have their three statements ready before the game begins.
That way, everyone can have their worst confessions or statements that are hard to predict.
The harder it is to predict, the funnier the game will be. 
2. Make a team or form a group. 
Well, every individual has to get a chance to share their statements, and playing as a team will be fun in great ways.
That makes the game more entertaining and competitive.
If you're playing two truths and a lie for team building, a team is a must.
But, even if you are playing at a casual party, it will still be more fun to play in a team. 
Read next: First Questions To Ask On Bumble After Matched
3. Keep rearranging your truths and a lie. 
This is a fun game and everything is fair when there is fun involved in there.
So don't just have your statements of two truths or a lie in the same sequence.
Alternate the sequence from the first lie and then two truths, A truth to another lie and again truth, and so on.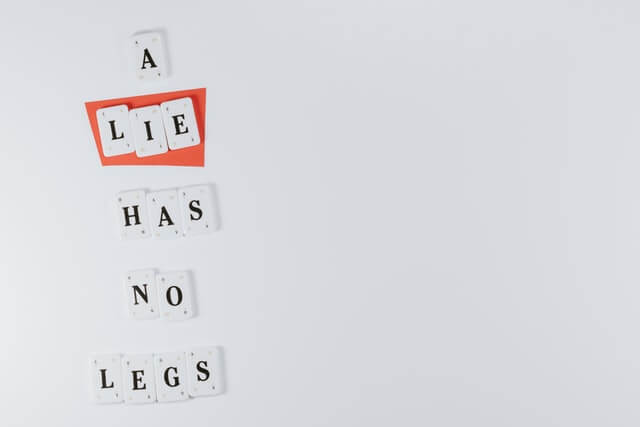 4. Keep your statements short and simple. 
Like from the above list of two truths and a lie ideas and examples, you can see that there aren't any long sentences.
It's for this reason that, long statements are more likely to be true.
So, try keeping them short and about the same length as other sentences. They all have to look similar, though.  
Read next: Tinder Pick Up Lines For Girls To Use On Guys
5. Your expressions are the key. 
That would be great fun if you could trick everyone with your expressions. It's the whole point of the game.
If you are good at it, you can even exaggerate your expressions to make others confused.
If not, then while sharing your statements, you always have the same expression on your face, so no one will know which one is true and which one is a lie. 
6. Trick everyone, and break the rules sometimes. 
You can always share some unbelievable lie that players may find hard to believe.
Of course, there is always a catch.
Either tell all three lies or keep them struggling for a longer time, or you can share one truth and two lies, instead.
Always be creative with your approach, because, in the end, everyone enjoys the time, that's what matters.  
Read next: 21 Things To Do Alone In Your Room On Weekend
Conclusion: 
We hope you find this comprehensive post on the 2 truths and a lie game interesting.  
If so, then don't forget to share this list of the best two truths and a lie ideas and examples with your connection. We hope you have a great time playing this game.
Stay tuned with us for more creative and funny confessions and statement ideas.
Because there are more is coming for you.