Last updated on July 12th, 2023 at 05:05 pm
No more let your shyness prevent you from meeting your suitors.
There's someone who can connect with you. Believe that.
If you need the confidence to write a compelling profile, we're sure these dating profile examples for bumble or tinder bios for introverts will help to get it done right.
It may have taken you a while to decide.
And, now you've finally downloaded the first dating app. 
But, the feeling of insecurity still lingers. 
After all, you're a shy person who finds it hard to approach others.
Clearly, you don't want to embarrass yourself or ruin your first impression of your potential match. 
So, what should you write and how should you present yourself as an introvert? That's a real challenge.
And, if you're starting your dating journey with OkCupid, we've recently posted few good OkCupid profile questions for guys/girls to add to your bio.
Be sure to read that article, as well.  
Overall, feeling somewhat insecure is all fine.
Don't try to be perfect. Just being yourself is enough. 
Exciting Dating Profile Examples For Introverts To Take The Next Step
If it's hard for you to come up with how to write your dating bios, as an introvert or if it makes you nervous, we have some ideas for you. 
Whether it's for tinder or bumble, you can use these dating profile examples that help introverts to express themselves better.
Well, you can also look for the funniest tinder bios for guys to simply copy-paste to your profile, but you also want to look unique and creative person, as well. 
You can use these examples as a guide to creating one for yourself. 
So, let's get started with the lists. 
Tinder Bios Ideas For Introverts To Get Noticed
Once you have created your tinder profile, here are some bio examples you can follow so you know what to write.
You can also follow such ideas as a nerd to create a profile that attracts matches who share your interests.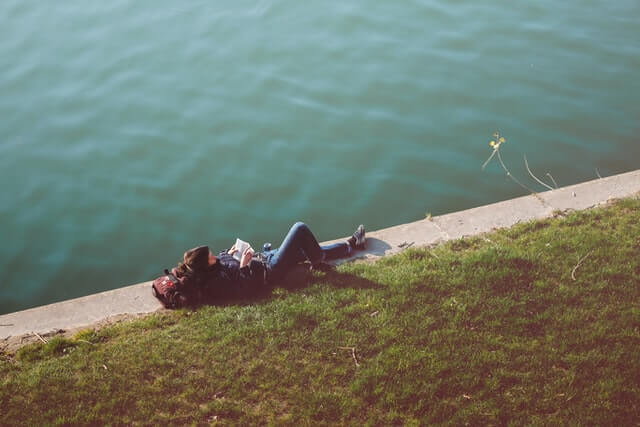 1. Well, I already took the first step and installed Tinder. Now it's your turn, swipe right on me. Then, I'll take the next. 
2. One thing I like to confess is, that I'm an introvert. And if you get a match request from me, that means I either found your profile very interesting or I already feel a connection with you. 
3. I'm known for being a homebody. It's a secret, however, that I only like going out with someone worth it. If I ever go on a date, you are the one I want. 
4. Maybe I'm a nerd since everyone calls me so. Yet, I like to hang out and party hard with only limited people. If you're not for everyone but someone special, then we could get along.
5. Not seeking much attention. One person who is like me and we can both give each other attention, that's all. 
6. If you're like me, I guess you're a bit reserved and also looking for some fun, but not with your regular friends. We can simply match here and meet up for some fun. 
7. If you're one of those insecure people who always worry about being hurt in relationships or dating, I'd suggest you match with me. I'm too scared to approach someone. 
8. Honestly, I'm an introvert without a social life. But yeah, I promise to be available when you need me. All you need to do is understand me.
9. If you're also tired of being treated like a nerd, you better meet another one like me. Let's show the world the nerds' power. 
10. I have spent a lot of time with myself and I must say "I" is the most fascinating person I have ever met. I think you would enjoy meeting him as well. 
11. If you're not looking for a hot guy, but want a clever, honest, and patient guy, I'm the one for you. 
12. Enjoy writing, reading, and listening. Not a talkative person, but yeah, if we match… our chat will be awesome as hell. 
Anytime when you're not sure what to text her? Have these readymade funny things to text a girl on tinder.
13. I enjoy spending time with myself, always in my room learning and working on something. Here on tinder, expecting someone of just my type. Hope you're the one. 
14. Not seeking any attention, nor do I want to date someone to post on any social media. I hope to meet a fun chat partner to talk with.
15. I am not a drama queen and I won't cause trouble for you. I just expect a good chat with you and make things happen over time. 
16. There is too much pollution and negativity outside. If you're like me, you enjoy keeping busy with creative activities and spending a lot of time in your room. 
17. Seriously, I also want to go out and travel to as many places as I can. I'm just here waiting for some travel partner, who would rather enjoy rather than expect. 
18. I'm looking for a serious relationship on bumble. But, my ideal date would never judge me for anything, give me comfort or challenge my wit.
19. My connection already treats me as an introverted and antisocial person. I don't have any problem with that. Hope you won't have either. 
20. Not a shy girl, like everyone, treats me. But, the crazy, cute, and badass girl who just never met someone to share the other side of my personality.
21. You also might feel like I'm a nerdy guy. But, let the time pass, and I turned out to be the craziest and most interesting guy you ever met not just on tinder but anywhere so far. 
22. Never met someone to be my best self with. Waiting for someone – that 'lucky one' to unleash my real self. 
23. I'm curious about what happens when introvert guy and girl match with each other, who will make the first move?
24. I just want you to understand me, accept me, and give me time to settle with your nature. Then you'll see the miracle.
For a better guide, make sure to read this article on funny tinder bio examples for girls and how to make your expectation clear to guys out there.
Bumble Profile Examples For Introverts To Meet Like-Minded Matches
The fact is that bumble is similar to tinder, but its unique features and some prompts make bumble dating much more fun. 
As an introvert, you want to create a Bumble profile that is creative and open.
Are you shy, but not introverted? Then, check out the list of witty bumble bios ideas for men to get the perfect date. 
Use the bumble bio examples for introverts and create a profile that draws attention.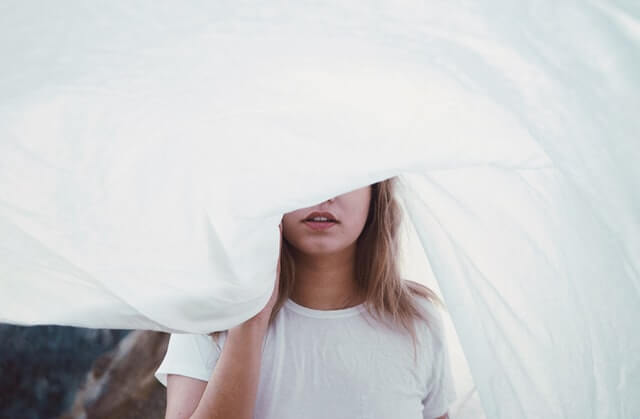 1. Yeah, I am introverted and have been in my shell for life. Looking forward to breaking free. Can you help me to get over my comfort zone? Thank you, in advance
2. It's okay if you're too talkative, I like to hear new stories and talk sometimes. Only if you let me speak. 
3. Already have so many stories hidden within. Waiting for someone to accept my best personal qualities and have a good time together. 
4, Seeking someone who is easy to maintain and does not ask for anything. That's who I am. 
5. If our first date was at home, I would be fine. Watching our favorite show together would be even better. 
6. Due to my reserved nature, it's been hard for me to open up with anyone whether for dating or in a relationship. I believe we should be patient and give each other time to adjust. 
7. A crowded restaurant every week just to converse or talk with others, that's not my style. My idea of a perfect evening would be to spend time at your or my home, making dinner and talking without disturbance. 
8. On the weekend, I like to stargaze a lot. I would rather spend my weekend with someone calm and relaxed than rewatch all my favorite shows. 
9. You either found me at home the whole day or in nature. This restaurant and cafe environment doesn't suit me. 
10. As an introvert, I let only trusted friends and family get to know my original self. If I ask you out on bumble, I might see you as both a lovely and trusted person. 
11. I enjoy spending time alone and I have no problem with meeting other people, too. Maybe they too are shy, or maybe they understand how I feel.
Want to make the most out of your bumble profile, try these: Bumble prompt ideas and answers for girls
12. If you're not looking for constant attention or an overprotective girlfriend, who texts you every five minutes to check where you're, I'm the one for you. 
13. I've so many things to share, the stories, my made-up jokes, and some tinder funny pick up lines. I only need a worthy partner to share these things with.
14. Maybe you also think that I'm a nerd and have no exciting life. But, I also like to talk to people about the latest topics and have some funny jokes to share. 
15. Here waiting for someone to have a good conversation. And not a fan of small talk or quarrels like married couples have. 
16. Just looking for someone who can see that I am not as shy as everyone says. But, someone who is just keeping his craziness for not anyone but the right person.
17. I may not be a party animal, but have a lot of interesting things to talk about and share instead. Wanna hear?
18. No local restaurants, no movie theatre, no park. I have our first date on the mountain near the waterfall, just the two of us and no one else.
19. Not a homebody, just haven't gotten the right person to hang out with till late and even to spend my penny on. 
20. I'm sure my future partner will never mistake my shyness for rudeness. I can be myself with them, which I've never been with anyone else.
21. No drama, just serious chatting, getting to know each other, maybe getting married. If you want to find someone like that, send me a match.
22. Please promise me that you won't mind if I send you just 'Hello' in our first message. I can't use pickup lines, that's not my thing. 
23. Most people who know me say, 'you're so reserved." And they're right, I've been reserving for my special person in life. And I've not met her so far.
24. Well, I might not approach even though I like someone. But, If I send your match request and then send you "Hey"… that means my feelings for my feelings are genuine and truly special for you. Believe that.
Not want to be just a pretty girl alone? Refer to these some of the what to put in a bumble bio as girls, that help you create a clever and cute bio by yourself.
We hope, now you're ready to start your dating game!
You don't have to stay reserved anymore and just make it impossible to meet someone.
Make yourself more approachable and confident to present yourself as you are. 
If you set up a dating profile on Bumble or Tinder, that's great.
It's your first step to meeting some like-minded people and hopefully meeting your soulmate. 
The about me section on dating sites is to help you get over your fear of introducing yourself. 
On top of that, you can simply provide clever reasons why to date you (And why not to), that could work fine, too. 
With the help of the above dating profile examples for introverts, redesign your profile or create one by yourself.
Consider these ideas when writing your tinder bio or bumble profile.
Your uniqueness comes out if you present yourself honestly and confidently. That might help you meet someone for life, that's just your type.
However, creating profiles isn't enough. To attract a date, you better know what to say and how to present yourself.
There are some perfect prompts that you can use on dating sites such as bumble or hinge.
All you need is to just find the perfect bumble prompts for guys' profiles, that work well with your dating intentions. 
Make sure to use them as well, when your introverted personality doesn't feel confident writing something that's too revealing or flashy. 
So, wish you the best in your dating journey. Have fun!