Still, searching for the perfect collection of the one line captions for Instagram or as WhatsApp status? There you have it. Here, sharing the ultimate list of the best one liner Instagram captions and WhatsApp status just for you. 
Call it one liners or short captions… but they make the perfect approach to convey your mood and feelings of the day. 
And yes, it doesn't matter whether your search is for the Instagram caption of your regular post or even a WhatsApp status of the day, these one liners are the perfect option to use, instead of copying from someone else on the same platform. 
Of course, we know that you probably run out of time to actually think and write the perfect Instagram short captions or one line quotes for your post or status update. 
With that in mind, here we are going to share the best one line captions for your IG pic or WhatsApp status that you can take ideas from or simply copy and paste as it is. 
Ready?? So, let's get started. 
1. You are not perfect and never have to fix everything. 
2. Be happy, that's what I want you to do today. 
3. Don't wait and seize the opportunity that today brings to you. 
4. It's not the time that makes you feel mature, it's your learning experiences. 
5. The truth is, not every failure is actually a loss to you. 
6. To find whether you're lucky or not you still have to buy the ticket. 
7. Make sure tomorrow you'll be better than the present day.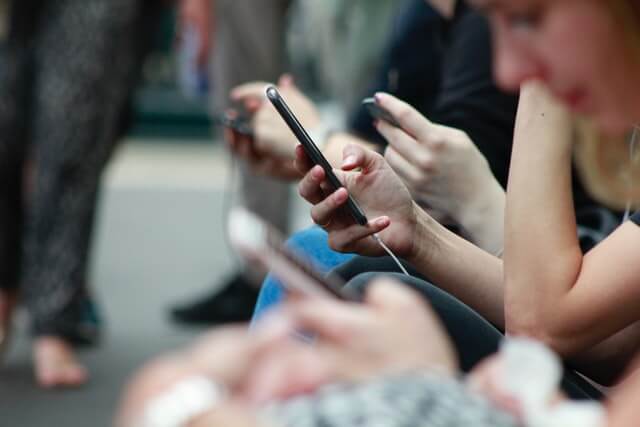 8. There is a life outside mobile and Netflix, have you enjoyed that, too. 
9. Learn to cut someone off your life and release yourself from the pain. 
10. Turn your fear into excitement and see the magic. 
11. People are gonna talk no matter what you do. So, why not do something? 
12. Play to win. But never let failure scare you even from playing. 
13. You always deserve something better whether you believe it or not.
14. One break is all you need when you don't know what to do. 
15. Accept yourself as you are and no one can put you down to their level.
Read next: 99 Irony Quotes About Life
1. If you think that someone is not worthy enough for your time, stop giving them. 
2. People start hating you when they couldn't be better like you.
3. Appreciate everything that you do, even when no one believes in it. 
4. Wait… only if you have nothing else to do.
5. I have been alone for a long time. So don't try to make me feel like i'm alone. 
6. Everyone here has my number, how can you don't have it?
7. Act like you forgive, but never forget what they did to you.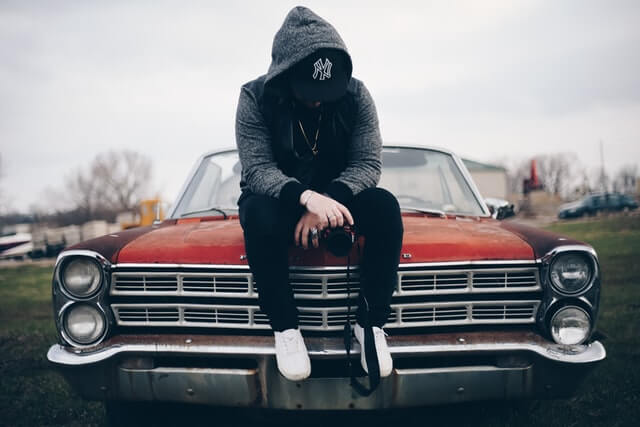 8. You're not perfect. But, who forces you to be like that?
9. When they have nothing to argue, they start correcting your grammar. 
10. Having patience is the best thing that you can do, when no plan works. 
11. If you feel like you're lost in your 20s, make sure you keep going. 
12. No matter what you do they won't understand your journey. So stop trying. 
13. People will only care about you when you're rich or dead.
14. Have some standards in your life and never let it loose.
15. Don't try to impress them, they might feel impressed or hurt for no reason. 
Read next: 74 Quotes About 20th Birthday & IG Captions
1. Call this an attitude, but that's what I feel confident with. 
2. Don't check status, make the one. Your own.  
3 . In the end, your happiness does matter. 
4. Negativity spreads faster, but positivity is still Stogner above all.
5. The only way to live without regret is to never do anything you don't enjoy. 
6. Keep your happiness key with you and never let anyone else lock it. 
7. Do it only when you're confident, happy, and want to do it.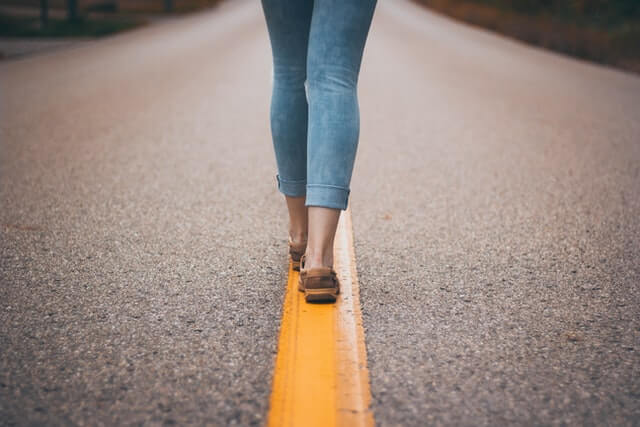 8. You are more beautiful than you think and stronger than you know. 
9. I hope people use their brains, at least for their purpose. 
10. Seriously, diet is good for you. But, what if it doesn't work out for you.
11. You better not force yourself to change, when it's due to someone else. 
12. No matter whatever you're seeing me as, I'm just the real one. 
13. Do something that you believe in more than anyone else. 
14. Take charge of your life and don't let others dictate it. 
15. Even if they talk or believe something about you, it's not for you. 
Read next: 102 Happiness Instagram Captions For Your Posts
1. There's always the one who helps you anyway.  Either god or true friend. 
2. My life was good before you came, and after that everything gets great. 
3. Stop comparing yourself with others, stop disrespecting yourself. 
4. Best friends make the best time. Real friends serve the real meaning of friendship. 
5. Have that friend who protects you even when you're not around. 
6. One best friend, that's enough. Glad that i've two of them. 
7. Sometimes it's good to be with your trusted friend and just sit beside them.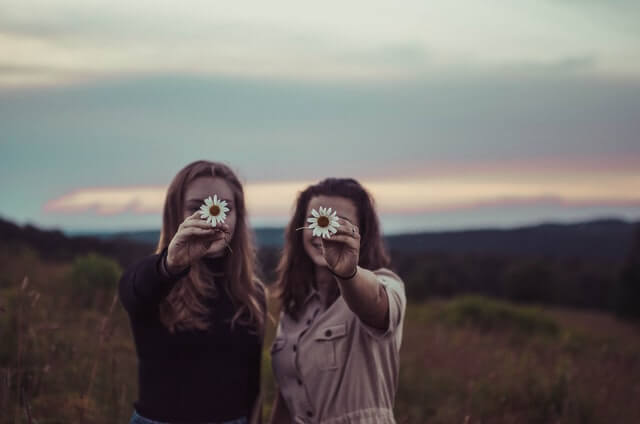 8. We all need that one friend to whom we can call without any reason. 
9. Only a true best friend understands your true story and never gives up on you. 
10. I trust you my friend, more than I trust myself. 
11. A girlfriend or boyfriend may come and go, but a best friend stays forever. 
12. I don't know why but i miss my school friends, Do you?
13. That friend to whom you never met for so long, but still have the same vibes for. 
14. Of course, I'm mature, you don't feel it because I'm with my friend. 
15. Me and my friend can laugh for hours simply looking at each other. 
Read next: Why are you losing friends in your 20s
1. Remember the day when these all started.
2. I have so many reasons to love you. So, please don't ask me for only one. 
3. Your life gets better when you are with someone who wants to be with you. 
4. Thanks to you, I came to know who I can be. 
5. I don't know exactly where, but I lost my heart somewhere around you. 
6. Awkward moment when your crush asks: Who's your crush?
7. I advise others to do something, which I can't do by myself.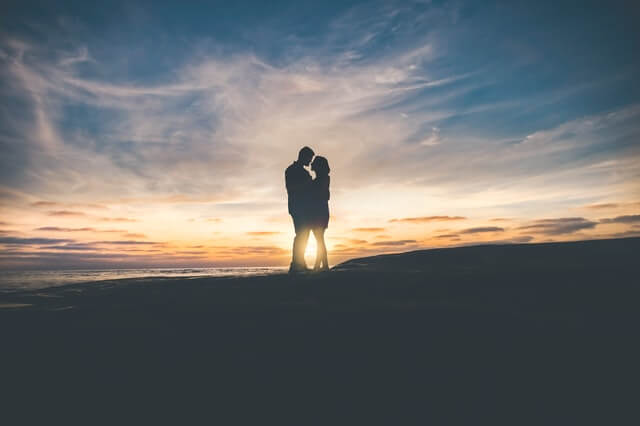 8. You deserve no one but someone who believes in you. 
9. Happiness is knowing that you're your crush's crush. 
10. Let's remind our 'first' of everything…
11. Love can't be the goal, but it's a chance that you grab at the right time. 
12. The one guy is enough to forget that every stupid, dumb, jerk you have met before. 
13. Before you expect someone to love and respect, make sure you give it first. 
14. Well, the right one needs no reason to love, they just… start loving. 
15. You can let time fade your love away or you can make it stronger day by day.
Read next: 126 Questions to ask your Crush To Get To Know Them
1. I like you even if you're without your make-up. 
2. Well, I'm already impressed so you don't have to try harder. 
3. Be with someone who is simply as crazy as you are. 
4. If you have a girlfriend who is understandable plus crazy, you're that lucky man. 
5. Right one will always be with you whether you do something or not. 
6. Of course, you deserve respect but not at someone's cost. 
7. Don't simply expect, build something together.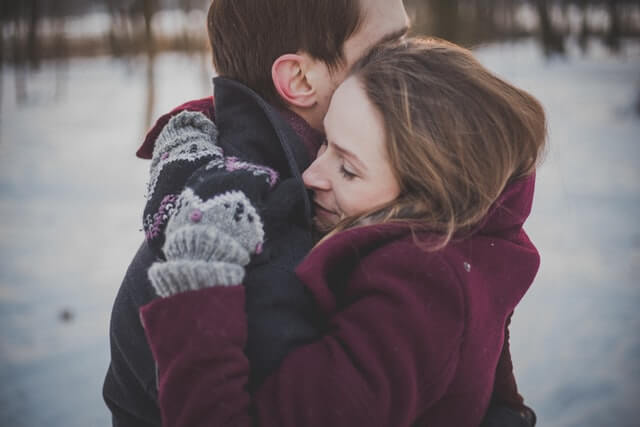 8. You can do the right thing and still have attention and respect, too. 
9. Maybe he's really busy or planning something for you. So, hold your doubts for a sec. 
10. It's not about the hundred messages a day, but the one with deep feeling. 
11. Right one won't make it difficult for you. 
12. When he's the player doesn't let him play you, train him how to play. 
13. May he's funny or rich as you expect or not, but make sure he respects you. 
14. Only because of you I learn how to love and how it feels like to be loved.
15. Not every time it has to be love at first sight, sometimes it grows without knowing.  
Read next: Funny Yet Cute Things To Say To Your Crush
Inspirational one liner quotes and sayings
1. It's never too late, you just don't want to get there.
2. Every dream you can see with your mind open, you can achieve it. 
3. When you aim to do better than others, you just stay better. And, not great. 
4. You are not just lazy, but unmotivated and weak, too. 
5. Lower your expectations and live life without any pains or regrets. 
6. Challenge yourself to be better than yourself, not others. 
7. Never let that confidence and flame fade away, especially not by others.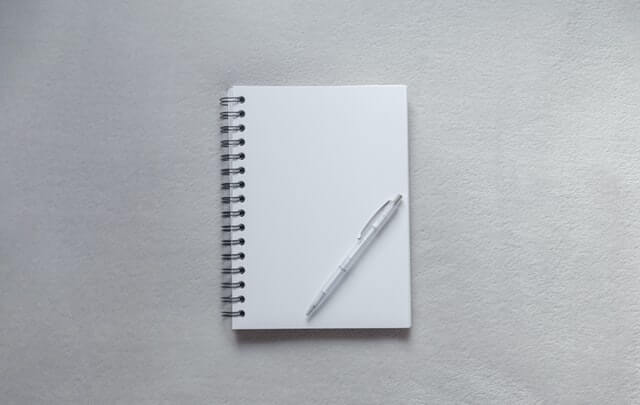 8. Try hard to do something better than yesterday. 
9. Well, you don't need bigger goals. Give your every day a small goal and achieve that.  
10. You are special on your own and don't wait for someone. 
11. Learn how to adjust and how to manage yourself, because you need it later on. 
12. Have your reason to keep going, so you no longer feel alone or lost. 
13. No one can do negative things to you unless you allow them to.
14. Having desires is good, but taking care of your needs is a must. 
15. Don't wait for the magic to happen. Get up and do something.
Read next: 105 Different Ways to Say No Without Saying NO
1. Be so busy in life that you have no time for those who do no good for you. 
2. Relax. Not because it's the weekend, but because next week will be a bigger one. 
3. Focus on yourself, not on others who have no other things to do. 
4. The problem is not actually bigger.  But, you perceive yourself as smaller. 
5. Nobody can change your mind or mood, it's you who decide to follow them. 
6. When they were happy the last time you were successful, it's worth listening to them. 
7. Do something today that makes you feel confident and happy with yourself.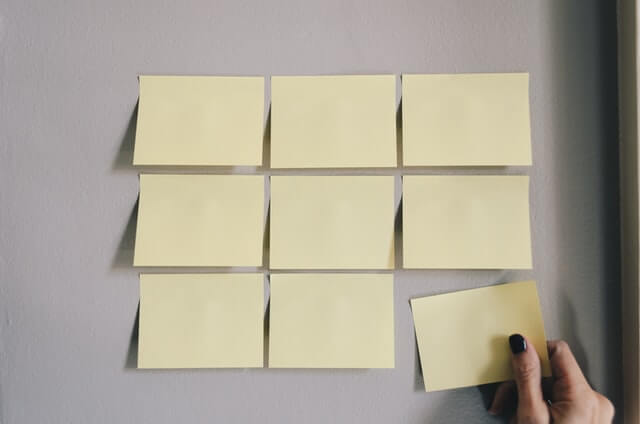 8. If you love it, and you're still excited about it. Every risk is worth taking. 
9. Not everything is taught you like at school. Better start learning by yourself. 
10. You are not a failure, you just need to train yourself to learn the right thing. 
11. The bravest thing that you can do is to be loyal to someone.
12. When things get worse and worse every day, it means you're closer than you know. 
13. Life always has something for you, not regret, sadness or failures as you took it. 
14. Be responsible for your life and make something by yourself. 
15. Ignore your negative thoughts like you ignore 'terms and conditions' of anything.
Read next: The BEST Comments for Instagram Posts
Final thoughts: 
Overall, one liner status and captions are the perfect choice to use when you are stuck between managing your post schedules and other priorities in life. 
Besides that, this is the most meaningful and effective approach to sharing your messages. 
Whether it's a for whatsapp status with life-related one line quotes or captions for your Instagram selfie, they together end up leaving a great lasting impact, and that's by saving a lot of time for yours and readers. 
With such a great list of one line captions for Instagram and WhatsApp, we hope you get what you were looking for. If so, then do subscribe to our blog and help us grow along. 
Thanks for reading, have a great day ahead.