Last updated on March 12th, 2023 at 07:44 am
Do you want to surprise your sister or make her feel respected?
If so, then this post is for you. Here presenting the best collection of heart touching lines, beautiful words, and funny messages for your sister to let her know that you are really proud of her.  
Brother and sister relations are one of that special bond that needs no definition. 
That is hard to describe… But, it is a wonderful part of our life. 
There must be times when you and your sister have spent four hours discussing life experiences, the same as you fought over petty issues. 
Whether you have an older or younger one, expressing your appreciation to your sister eventually adds value and trust to this great bonding.
Not sure what to say to make your sister feel proud of herself?
Then, here you will find a good collection of beautiful words and messages for your sister to make her feel good about everything she does for you. 
1. Sister, you're like a gift to this home. You have transformed this house into a home, and the people living in it into a family. 
2. Whatever I am right now or I will be in the future, it's all because of my sister. She has been there for me from the start and her contribution is totally invaluable. So, Thank you, sister, I'm so proud to have you. 
3. You were always there for me whenever I needed you. I know that I'm not as great person as you are, but I will try my very best to do anything for you. 
4. I have so many things to feel grateful for in life, and you are at the top of this list.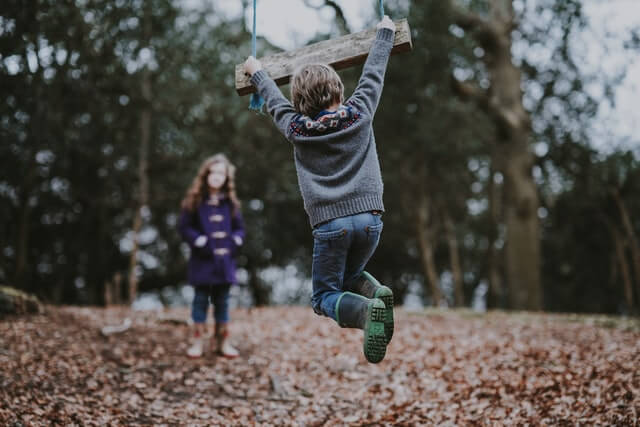 5. Having you as my sister is the best thing that happened to me in life. I hope, our bond grows stronger and stronger over time. 
6. No matter what, I will be there for you, sister. Keep going and never give up. You will have my full support and time, anytime you want that.
7. Sister has the power to change your life and the way you see it. I'm glad that I have an elder sister that guided me so well when I was young, lost, and alone. 
8. My sister is the best in the world, and there is no exception to that.
9. It's truly surprising how quickly we grow together. But, you'll always be my cute little sister and I will love you forever.
Read next: Heart Touching Messages for Brother
Beautiful Words For Sister To Admire Her Inner Beauty
1. Feeling so proud to be your brother. You're such a wonderful sister that I cannot imagine anyone else at your place.
2. What I like about having an elder sister is, she doesn't remain your sister alone. She can behave like a mother, get funnier than your friend and be supportive more than your girlfriend could ever get.
3. Well, most brothers prefer to make you more like them, lazy and unmotivated in life. While your sister will criticize you proactively, force you to do something in life, and change yourself for the better until you finally change yourself. 
4. Brothers are the ones with whom you party. Sister is the one who handles you after the party.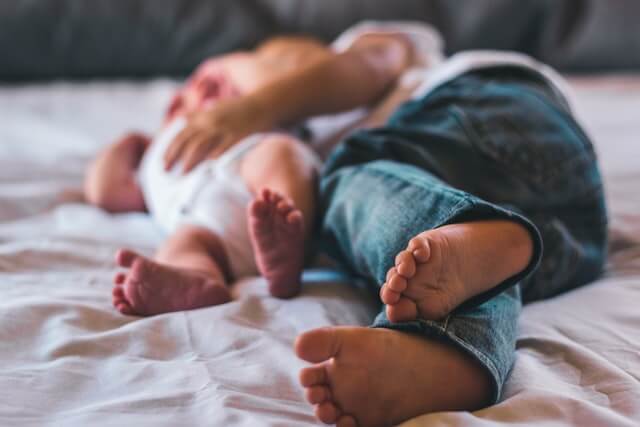 5. When we were young we used to fight for chocolates and toys. But, now as we grow up, we end up respecting and supporting each other, even more. That's how special our bond is. It is nice to have a sister like you.
6. Thank you, sister, I'm so proud to have you in my life. I don't know what my life would be like without you.  
7. It's only because of your love, I get to realize what unconditional love is. Your love and attention taught me how to be responsible and caring to others.
8. Being with you I always feel inspired within. Thank you sis, you have a great influence on my life.  You are strong and always my inspiration. 
9. I might not be available for you like before. But, I promise when you need me, I'll be there for you like always.
Read next: 102 Happiness Instagram Captions For Your Posts
Emotional Messages For Sister To Make Your Connection Stronger
1. Dear sister, I love you. However, I don't have any specific reason why, because there are so many. 
2. When you have a sister that can be your best friend, that means you have an awesome childhood and great memories to talk about.
3. I know, I'm not strong as you are, wise as you are. But, I promise that I won't feel you alone when you're dealing with tough times in life. 
4. My childhood is filled with so many memories and daily adventures. All the credit to that goes to my younger sister.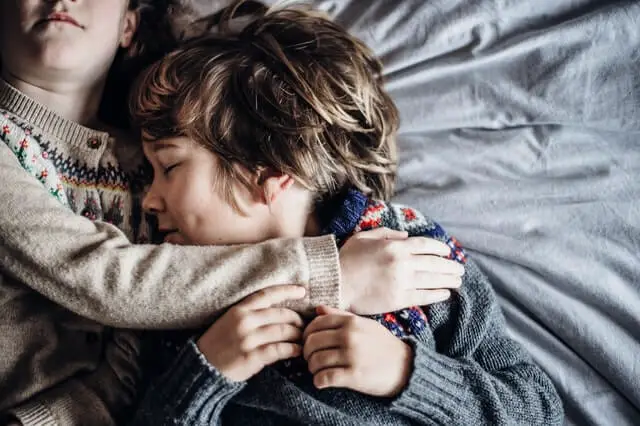 5. People may see us fighting like normal siblings out there. But, they can't see the love and understanding that we have for one another. 
6. She can do everything for you, like a mother. She can make everything possible for you, like a father. She can prepare for you anything, like a supportive friend. I don't need to say that she is my older sister, who makes impossible things possible, eventually. 
7. From a young age, I have been pretending to be a mature person. Finally, now I have learned how to behave properly. All thanks to you, younger sister. I became a truly responsible person because, I have you, to take care of, even more than myself. And I'm so glad about it. 
8. Dear sister, I am so grateful that you're in my life. Whatever I learned in my life, you're the reason. Thank you so much, don't stop being such an amazing person. 
9. Whatever I am right now. All credit goes to the second strong and independent woman in my life, my sister. Dear sis, the way you and mom handle me, I don't think anyone can do that.
Read next: 82 Questions To Ask Your Mom To Know Her Better
Heart Touching Messages For Sister To Express Your Love For Her 
1. Dear sister, may it feel like I don't care for you, as you do… But, deep inside I know, I do. And I seriously don't know how to express that. 
2. Sister, you are whatever you are, you're just perfect for me. Even if we fight constantly and complain to our mom about each other, there will never be anyone else with whom we share such deep bonding. 
3. From tolerating you like a sister to seeing you as a family proud and I feel grown after all these years. 
4. My childhood is much more awesome and with a lot of adventures. That's not because I have done a lot of things… But because I have a sister who makes it all possible for me.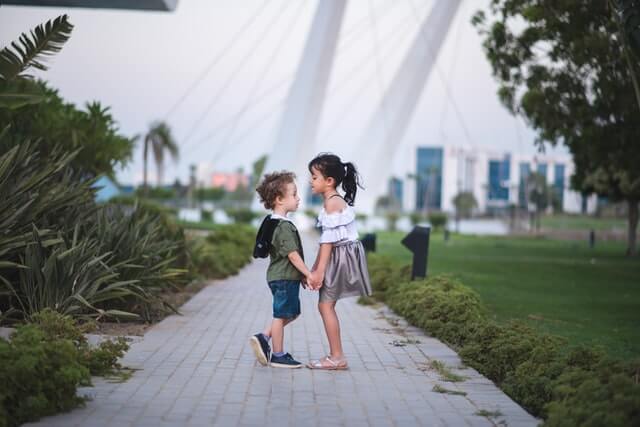 5. The sisters are not there to share food and toys with but to make your boring time into the most memorable and remarkable experience in life. 
6. That one sister who knows all your secrets, and never tells anyone else about them except your mom.
7. Well, other siblings in the world probably have so much to learn from us. And if not then, they get jealous and die with the hope to have siblings like us.
8. Dear sis, I may look like I don't care for anyone. But inner self, only I know how much I love you and our family. Because you're the only people in my life who I can trust undoubtedly. 
9. Dear sister, your this brother cares for you and will never let you down. I'm not sure anyone is this lucky to have a sister like you. 
Read next: 60 Unique & Different Ways to Say Goodnight
Inspiring Messages For Sister To Make Her Feel Motivated
1. If you have a younger sister, you grow up a lot faster. If you have an older sister, you grow up a lot better. 
2. Hey sister, My teacher told me to write about 'A caring person', Can you please help me?
3. I have the best sister on this planet, and I'm very proud of her. 
4. My inspiration, my supporter, my bestie, my fan, my guide… and that's my sister.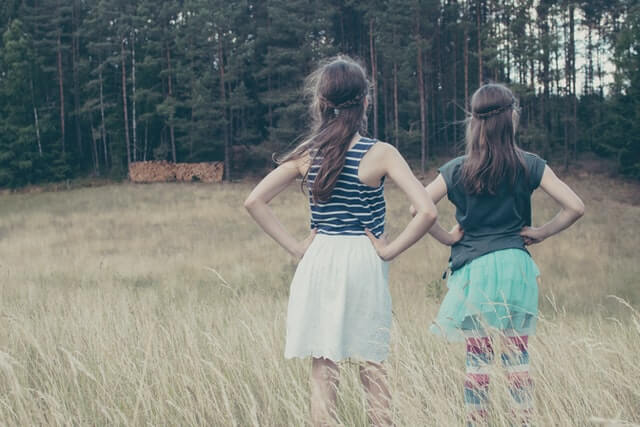 5. You inspire me to work hard and stand up on my feet. I don't know where I would be if you weren't there to handle me. So, thank you for your encouragement and support so far. 
6. Sister can be your ultimate competitor to the greatest supporter in your life. This transformation is what separates her from others. 
7. Believe in yourself and never stop doing what you're great at, that's what I learned from my sister. She is my role model and someone that has a great influence on my approach to life.
8. My dear sister, I pray to god that you achieve everything you want from life. You have my all good wishes and blessings because I want to see you as a successful and happy person.
9. Dear sister, I have never forgotten anything you did for me, and never will. I always feel grateful to have you in my life. I won't be the person that I am now if you weren't there to give me confidence. Love you so much. 
Read next: 140 Short Instagram Captions To Simply Copy-Paste In Your Posts
Funny Messages For Sister To Make Her Smile
1. The second best gift that my parents gave our family is my sister… after me. 
2. Dear sister, do you remember the time when mom scolded you for something? Well, I'm the one who did that. I know it's around after eight years, but now I'm feeling sorry for that.  
3. You've friends and brothers from another mother, But, I have a sister…and she's not less than a best friend for me. And the great thing, we're from the same mother. 
4. After breaking up with a girl, normal people go to their bros. Legend let his sister handle such a girl, whoever thinks of giving you the pain for life.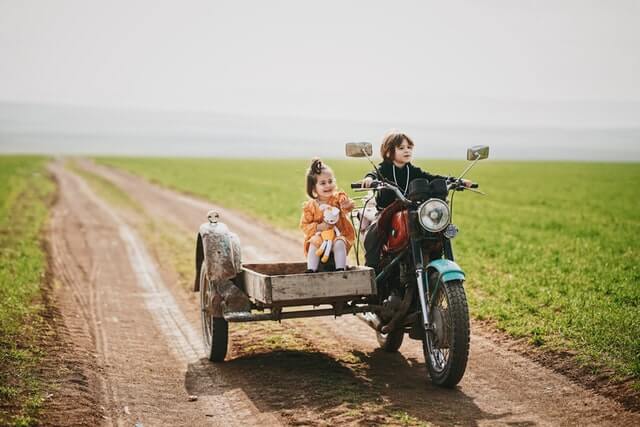 5. Dear sister, your "I'll tell mom about this.."  -is still scaring me as it used to be when we were the only kids in the home. To be honest, I miss you so much, when you are not home. 
6. Do not waste your time trying to find an understandable friend out there. They are the ones who are destined to be your friends… and not your sister. 
7. I promise… I'll be there for you, whether you want me to or not.
8. I will do anything and everything to make my sister smile. She's my life and I can't imagine my life without her. Love you, sis.
9. Dear sister, though we're getting older, you'll always be your cute sister and I'll never stop teasing you. 
10. My sister is the most amazing person in the world. After all, she's got an awesome brother like me.
Read next: 111 Self-reflection Questions To Ask Yourself
1. Having a sister like you really makes me feel blessed and complete in life. It's like, I have someone who loves and cares, the same as our mother does. 
2. You're everyone's favorite, sister. You're great. 
3. Nothing compares to you, my sister. You are the most beautiful person by heart that I have ever had in my life. 
4. Sister, you inspired me to work upon my dream and something which I feel passionate about. Thank you so much for showing your support and care to me, when no one believes in me. It's all because of your support, I could make it happen, now.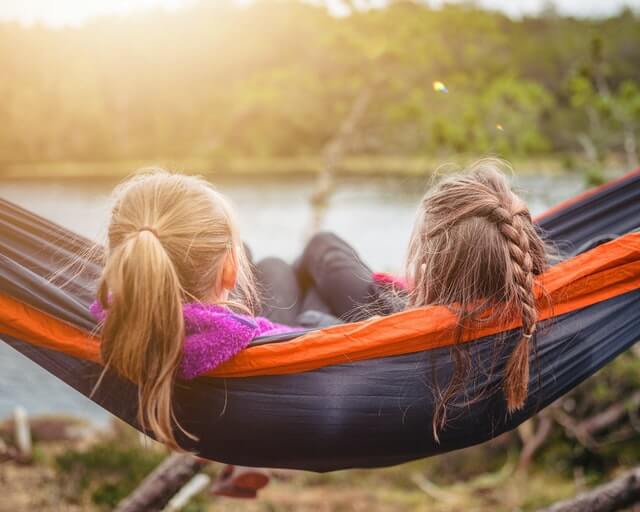 5. We are all with you sister, whatever you do, you do the right thing for yourself and our family. We all are equally proud of you for having us in your family. Thank you for making our life refreshing and more alive. 
6. They have a big brother to protect them when things get messy in life, but I have a big sister who doesn't even let the messy things happen to me in life. Thanks for being protective and keeping me on the correct path. 
7. Happiness is having a sister that never lets you feel alone and is constantly is there to tease you.
8. I want to thank you for everything. You can always count on me, I will always be there for you, Sister.
9. Dear sis, you're my inspiration. I always look up to you, what I learn I don't think I will ever from anyone else. You're simply a role model to me.
Read next: Why Using Positive Self-Talk Is So Important?
'I Love You, Sister' Messages To Let Her Know You Care
1. Why trust someone else blindly, when you have the family to trust without any worries. I am glad that I have a sister who is also my best friend to share something when i want to. 
2. No one can change me, but only you can. No one can help me, but only you do. You're not just a sister alone, but a superhero to my life. Love you. 
3. Well, definitely your sister is looking great. But, I have the perfect sister in the world and there is no match for her. I love you, my sister, keep shining. 
4. Whenever I see you, I feel like I'm the luckiest person in the world. Because I have someone who cares for me the same as my mother does. Thanks for being my sister, love you too much.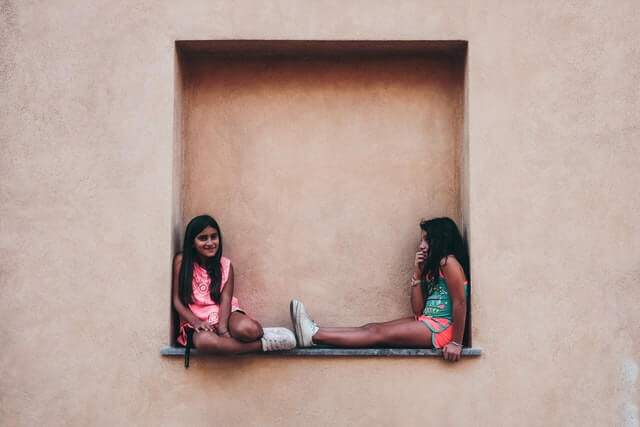 5. I never have a best friend in my life, actually, i never have tried to find one. Because I already have a sister who is not only my sister but my bestie and a great part of my life. And I'm so proud of her, she is perfect in every aspect. Love you, sister. 
6. Though we never talk with each other too much, my love for you will always be there. No matter what we do, how far we go, and how little we get to see each other, my blessings are all there for you, praying for your better life.
7. I don't know what I would be without you. You always help me to be a good person. I admire you for everything you did for me. I wish you achieve everything in your life that you want and dream of. Love you, my dear sis. 
8. Happiness is having an older and younger sister… and you're being the only brother to them. It's like you can be responsible and act childish as you want. Love you both of my sisters from the bottom of my heart. Thank you!! 
Read next: How to Make Your Parents Happy and Proud?
Ready To Make Your Sister Feel Respected And Inspired?
Obviously, when you go to appreciate your sister for the first time, she is likely to be surprised or doubt you a bit.
And also you may be asked what you want from her or what did you do wrong?
Because she knows you very well. 
But, anyway, if you have an elder or younger sister, occasionally expressing your love and special wishes to her is a better way to make her feel good about herself. 
With such an inspiring message, heart touching lines for sister that we just shared here, you surely can make her realize that you really appreciate her presence in your life.
Also, have equal or even great respect for everything that she does for you. 
Do you find one or more perfect messages or lines for sis, that is special for your siblings' connection, then let us know which one is that.
And yes, don't forget to share this post with your sister.
This post is dedicated to all the loving sisters out there for making family life, a lot more memorable and filled with happiness.