Last updated on February 7th, 2023 at 05:06 pm
Probably you are wondering also worried over, Why are you losing friends in your 20s?
Where they're going, why slowly gradually you tend to lose a lot of friends and end up being alone, in the late 20s with no friends around.
Is it normal to lose friends in your 20s?
Don't worry…It's completely normal to lose friends as you get older.
As time passes (Especially after college), and life changes take place, you get to know your teenage friend circle doesn't feel the same, like it used to. 
And, losing friends after college or school ends, happens to most of the 20s out there. 
Maybe you blame yourself because you think it's your fault that your friends leaving you.
But the fact is, you are not the reason for it.
The fact is, everything from personal choices to life priorities drastically changes in the 20s era. 
That further results in mindsets and behavior change of a person.
And that's not the only reason.
Many other factors are also responsible to bring this sudden change into your life.
Keep reading as we're going to share the most common reasons over why it's normal to lose friends in your 20s and especially after college ends?
Reasons:  Why are you losing friends in your 20s?
1. Because you have a career goal now.
When we are young, we have time for everything like fun, roaming, chatting with our friends all day, all night.
But as time passes, we have to shift our focus to career & other important things in life.
As we continue to grow up in our 20s, we tend to become more focused on our careers than anything else.
This will result in going away from current mates, and they also move away with their own career path.
As most of your fellows also you become career-oriented, then left with no time for a meeting.
Being busy with life, finding the purpose, and create a better living, slowly we distance ourselves from most of our college and best friends.
And then we left alone with no time and no friends. 
2. Finally, you're being serious with life. 
As life takes many changes in one's life in 20s, a person becomes more serious about his future and present stage.
Even the craziest member of your friend group may now become more focused and serious. 
Many people realize the importance of life & their decision after completion of college. One's mindset changes from "Free Time to manage time", as their level of maturity increases.
Most of them become serious with life and prefer to disconnect with other fellows.
Finally, you and your friends tend to lose friends from college, go on a separate path, trying to bring some positive change in your life.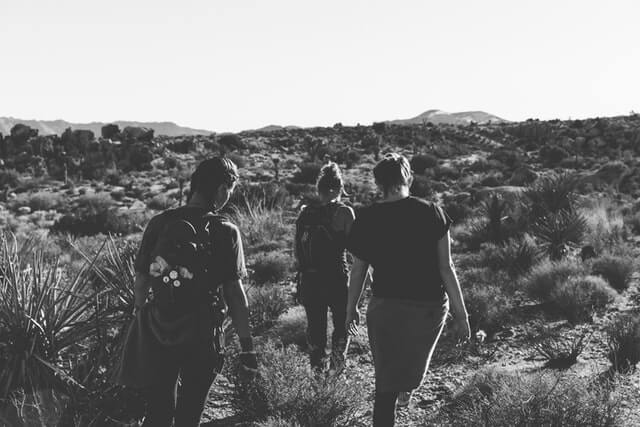 Well, making new friends is easier than before. Follow these good Bumble BFF bio ideas to create a profile that helps you have new friendly connections.
3. Because school and colleges are over now.
Since you are out of college and school, your friends' WhatsApp groups are now your only option.
Although you may have a strong group right now, after you complete your education, every friend you have will only be available through virtual meetings only. 
During college, there are regular meetings & conversations in the parking lot, but once it's over, that's no longer possible.
You and your friends choose a different path and start a new journey apart.
Some of them you meet in the future and some you'll never be able to see again.
As you all choose your own path and do not have a common means to contact again, the distance gets wider.
That's commonly how everyone is losing friends after college.
4. It can be emotional or physical distancing or Both.



Once college life is over and practical life begins, everyone runs for fixing their career first and busy making life a lot better.
Some of your friends may have gone abroad to study, some of them moved to another city for work. 
Direct contact is not possible with them, and you start losing friends.
Even you and your mate just disconnect from each other and have no time to remember the good old days of school or college that you lived together.
You all want to get together more often, but such parties and meetings are canceled at the last minute.
That clearly shows that you all are quite busy in life.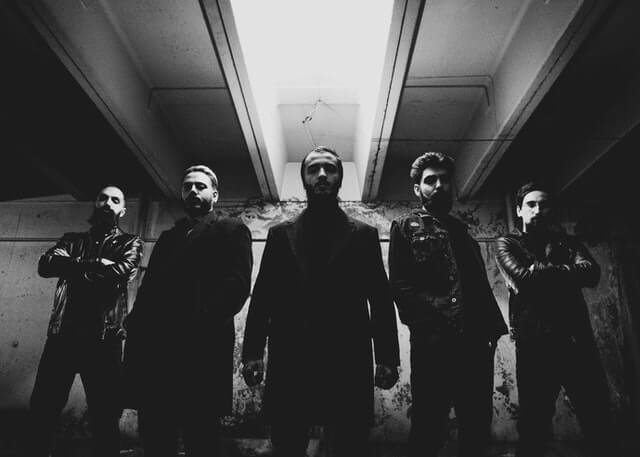 Also Read: Things to do in your Spare time : Me time
5. You get to know about practical life.
A common reason for losing friends in your 20s or after college is due to experiencing the reality of life.
Throughout your teenage and school days, you and your classmates have enjoyed some funny and stupid things.
But now, you realize that you have to make your life better.
Now, you have dreams to fulfill and a life to build. 
As a kid we used to spend most of our time playing with friends, now that's not possible.
We keep losing our friends even more in our 20s, as we all are busy working on purposes. It's like you're mature enough to change certain aspects of your life according to your age.
And yes, the mid-20s, after you turn 25, are the common age when you start losing friends, overall.
6. Well, really everyone is changed now, including you. 
We all become smarter day by day.
You learn a lot of things from life through experiences. 
But in between those learning and growing our behavior and attitude keep refining accordingly. 
You may notice that there is a behavioral change in your friends. They now are not the same as they were in college or school.
And they think the same about you.
The changes can be positive or negative to each other. It is the result of the life events one has encountered during their 20s.
Perhaps you think that you haven't changed at all, but your old friend is quick to notice that you are charged.
A change in everyone's personality or behavior eventually alters the harmony that you have with your old friends, and you may now find that you are no longer comfortable with each other, as you were used to.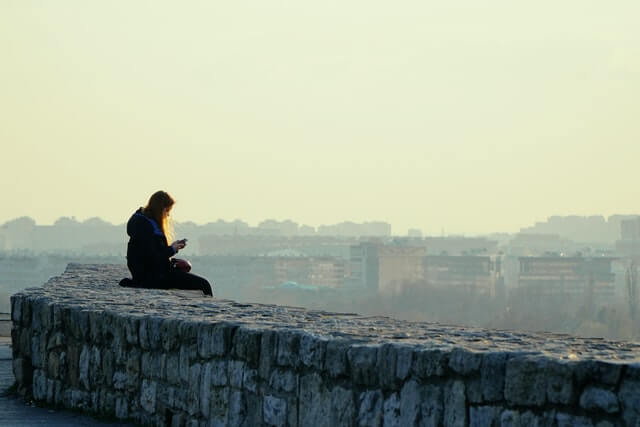 Also read: Fake Friends vs Real Friends: Spot The Difference
7. Because everyone's priorities are different now.
There was a time when we used to spend more than half of our day with friends.
At that time we have no aspirations in mind, but once we get older the needs, desires & dreams take place in life. In our 20s, our priorities change, as our life approaches reflect the same. 
Now we have a career to build, we have a life to improve, desires to fulfill & dreams to achieve.
Because of that most of the time, we spend more on work & family, than with ourselves. 
Obviously, no one including your friends left with enough time to go and meet with each other.
And we start losing our friends for life. 
8. Basically, you kinda value your privacy even more.
There is no denying that some of your friends or even you like to be alone than being surrounded always.
In between your early 20s to mid-20s many circumstances occurred and, which makes you think it's better to stay alone.
Even you prefer to distance yourself from your closest friends. 
It can be anything from a heartbreaking incident like broken feelings to developed thinking or a moment of relaxation.
Anyways, but now you prefer to stay alone.
Rather than being invested with fake people, you like to spend most of your time alone in your room.
You realize the importance of keeping your distance from others. 
And it's not limited to your case, probably your lost friends also following the same approach.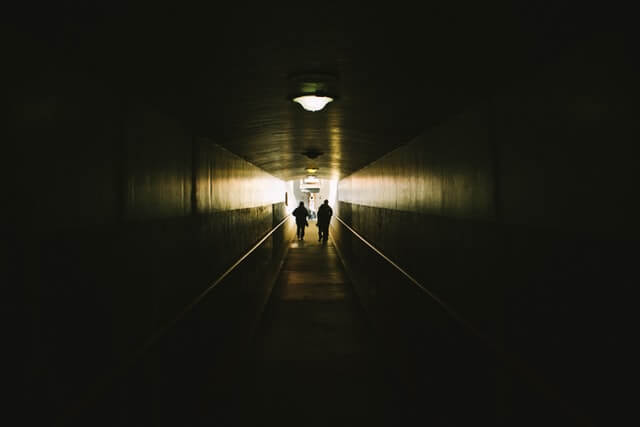 Also Read: Things To Do When Bored With Friends at Home This Weekend
9. It's new friends, who have replaced your older friends.
Well, don't think that you only lose friends in your 20s. But, you eventually get to develop some new friendships as well.
From adopting changes in lifestyle, starting a new job, to moving away from where you live, and many other reasons why you may lose friends in your 20s with whom you used to hang out with. 
Along the side, you get to meet many new people in life and develop some great friendships as well. 
Have a friendship built with the new ones and you start losing your old friends, and that's the most common thing. And, it is not only about self-image. 
You tend to lose contact with older friends when you don't have contact with them. Whereas the new one already took their place.
10. You're not just interested in making new friends. 
Well, it can be entirely you who prefers to disconnect from all present and older friends from your life.
Or you've stopped making yourself approachable enough to welcome new friends in your life. 
Possibly, you're spending too much time alone with yourself, with your work, or with your fantasies in mind. 
And now, you aren't interested to go out and meet someone new.
It possibly happens especially when you found something you passionate about and keep busy working on it even on the weekends.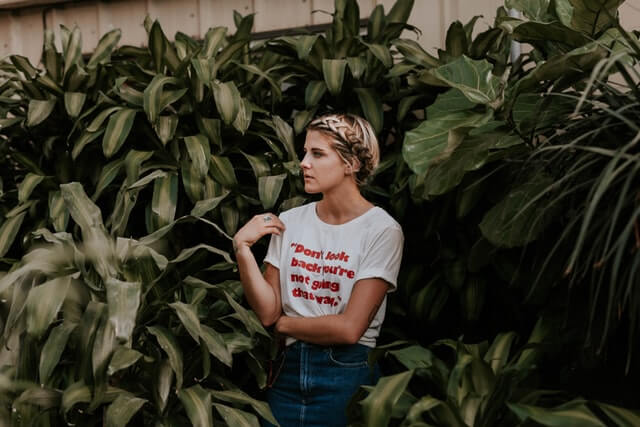 Also Learned: Top 10 characteristics of a true friend
Final thoughts: 
Losing friends in your 20s can be frustrating.
But it's the result due to a change in priorities, personalities, and life choices, overall.
The special bonding you have with the old buddies doesn't feel the same now. It can be due to one person or all friends combined. 
Or even because of the hard phase of life, who changes people completely.
Just don't take it seriously at all.
It's okay to lose some friends in your 20s.
Be with the one who is with you right now, and aim to develop some strong bonding together. 
Remember everyone here has their own goal and priorities in life. We all have to change according to the situation and call of the time.
We lose some and we get to meet some. But in the end, we all have to keep walking. 
Don't feel frustrated over losing friends in your mid-20s, it's happening to everyone. And. you're not alone.