Last updated on March 15th, 2023 at 06:26 pm
If you are looking for a great list of Instagram captions for selfies then you are at the right place.
In this post, you will find the ultimate collection of cool, funny, sassy, and unique selfie captions that you can use in your next IG post and pictures. 
Do you know what is the hardest about the selfie? 
It's not about choosing the right filter, spot, or pose for each photo, but about selecting the captions for every photo you want to share on Instagram. 
You want to stand out with this perfect selfie, don't you? 
Even if you have a great selfie, if you have a hard time writing a caption for it, you probably won't feel confident before hitting the 'Post'. 
It is no longer an issue. 
You can use the given best collection of selfie captions to make your IG post more meaningful and engaging, as it will make your post more appealing. 
As we continue, we ensure to provide you with good captions for your specific moods and interests at that time, and they're categorized into separate lists. 
Find the right one and you can use that to your next post, right away. So, let's get started. 
Well, you have your great selfie, there. But want to make it more like a perfect post? 
Of course, you are. Here are some cute and sweet captions for your posts that will help you achieve this goal.  
Such collections of cute selfie captions are worth adding to your posts to pass on the important notes to self quotes to your followers, as well.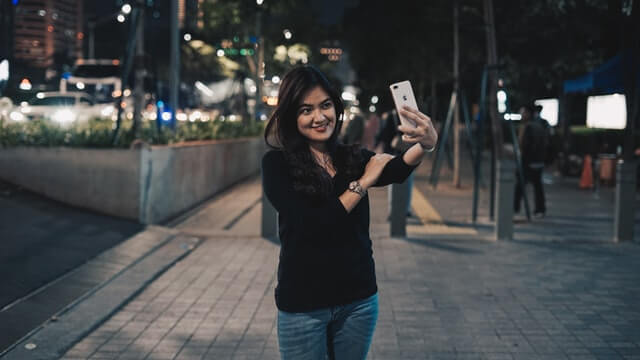 1. The one who genuinely loves you, will let you know by their action and not words. 
2. Thanks for your appreciation and great comments for this selfie, advance. 
3. When everyone tries to copy others, be the one they copy from. 
4. Talk less, Do more. Think less, Live more. 
5. Whatever you do, make sure your heart is involved. 
6. Double-tap here if you think this selfie is cute. 
7. When there is a problem, laugh. When there is no problem, then why are you crying?
8. Always have some little and simple things to make your day better. 
9. If taking a selfie makes you feel confident about yourself, take it. 
10. Life feels better when you do something that you dreamed of. 
11. Do your best every day and don't expect it to be perfect every time. 
12. Those who think this color suits me raise your hand. 
13. With a big heart and a smile on your face, you will always enjoy life. 
14. When you do what everyone else is doing, you'll fall behind. 
15. Happiness is having a brother or sister… who is your bestie, too. 
Read next: Best Tinder Bio lines For GIRLS For Impressive Profile
Taking a selfie does not need to be limited to special occasions only. 
And if you are looking for good selfie captions that almost work for any pic in general, then we suggest you take a look at the next list. 
Find the best captions that will add a purposeful caption to your selfie and give it meaning to present your mood the great way.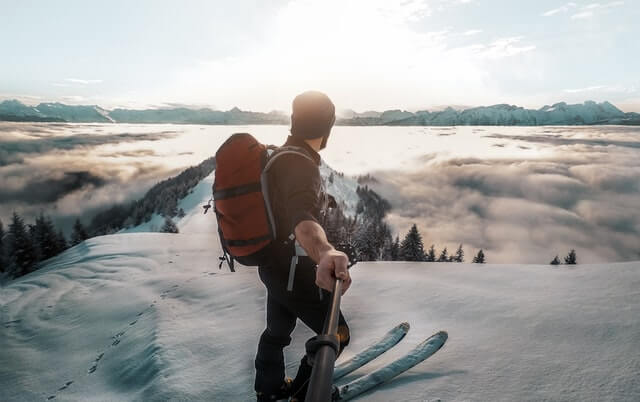 1. Your life isn't supposed to be 'the best, but the difference is just like you. 
2. Every day is a good time to try again and succeed. 
3. There is only life, you make it 'difficult', 'confusing' or 'complex' for yourself. 
4. When you stop trying to impress others and accept yourself, life begins. 
5. What matters most is how you feel about yourself. 
6. You can make a difference in life, doing something for your goals every day. 
7. Forget about the fear of failures. And just Face this challenge. 
8. If someone tries to pull you down, that means they are below you. 
9. No matter how challenging it may look, if it makes you feel happy, go for it. 
10. Be such a positive and happy person that gives someone a reason to live. 
11. Keep going, they won't realize what you've been through. 
12. With confidence in yourself and the promise to never give up, you'll reach your goals. 
13. If you don't jump in, you will never know what awaits you. 
14. This day is going to be your best day:  Self-remind of the everyday.
15. Make as many mistakes as you can, that all are allowed in the first phase only. 
Read next: One liner Captions for Instagram or WhatsApp Status
You seriously can't expect to make a decent impression, if you keep posting selfies of yourself with different expressions or at various angles. 
It's always good to have funny and witty elements to add to your post via captions. 
Need some help to find some funny and memorable captions for your selfies? Well, the next list of funny captions for selfies is all for you to get ideas from.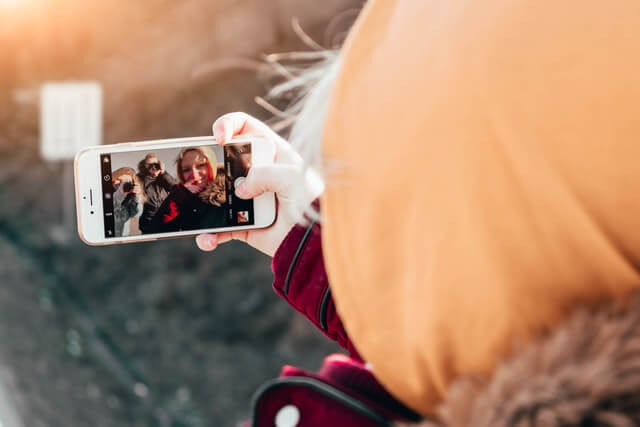 1. No makeup or filters can be applied to the heart.
2. I think my life problems love me and never want to leave me alone. 
3. You don't need a vacation, you just need to find the work you love. 
4. Dreams can come true, but you must wake up and work on them. 
5. Take a selfie with a problematic person and delete it, without sharing it with them.
6. Talking to yourself in the mirror that you are beautiful/handsome, won't' help until you dare to post a selfie without any filters. 
7. When nothing goes right, go home and take a nap. 
8. This selfie was selected to post today, after going through the rest 37 selfies. 
9. There weren't any filters used in this pic, but photoshop. 
10. My life is like, I'm wearing heavy jeans without a belt.
11.  If you can post your pic without filters, you have my respect.
12. Most use Instagram to get attention from people who know nothing about them other than the name. That's the irony of today.
13. You can't hate people, without loving them first. Thankfully, I do not have any haters. 
14. If you think I'm weird and crazy, I recommend you meet my bestie once. 
15. People these days can go without coffee, but selfies. 
Read next: 102 Happiness Instagram Captions For Your Next Post
Take a look at these the best captions for your random selfie that you take on a whim and are about to post right away. 
Such IG selfie quotes and captions are best for the routine selfie posts and pictures that express your feelings the perfect way. No matter if you are taking a morning selfie or at a weekend party, these captions are what you need most.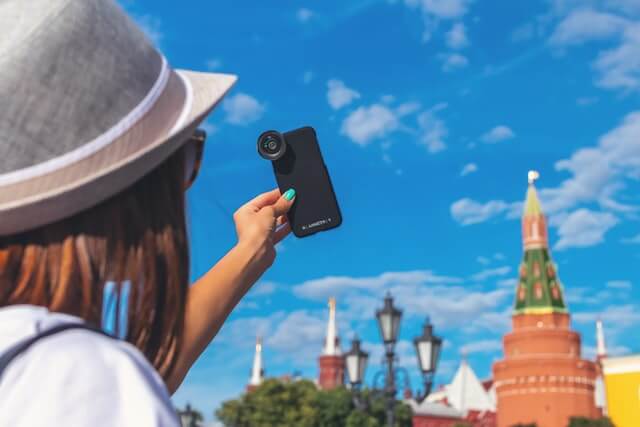 1. All I know is… to get up every morning and go to bed every night. In between, I somehow manage. What about y'all? 
2. My life is like a rollercoaster, but one that stops in the middle of the highest point, with no electricity or assistance available. 
3. Only you can play yourself better, stop trying to be like the other person. 
4. Go through it or grow through it, it's all up to you. 
5. Not my best selfie, but at least it isn't the worst. 
6. Forget about hating each other, start ignoring each other. 
7. When you can't do it by yourself, you can't expect someone to love or respect you. 
8. The beauty in the eyes, so if you think this selfie is ugly you need to wear glasses. 
9 People will tend to hate you not because you are the best, but because they can't be an awesome person like you. 
10. Take the selfie with your ugly friend and you look better, eventually. 
11. Fall six times and then fall asleep for the next six hours. 
12. If you can't do it by yourself, let someone do it and you simply chill: The Boss. 
13. Don't just live for the weekend, enjoy the weekend more than sleeping as you always do.
14. Behold, the best selfie is yet to come. 
15. Common, they are just people, what else can you expect from them? 
Read next: 140 Short Instagram Captions To Simply Copy-Paste
Are you looking for some hot and spicy captions for your selfies? There you have it. 
In the next list, you will find the list of the sassiest Instagram captions that will certainly make your posts more noticeable, indeed. 
Such Instagram quotes and sayings are what you can take ideas to make your profile more appealing and unique, at the end.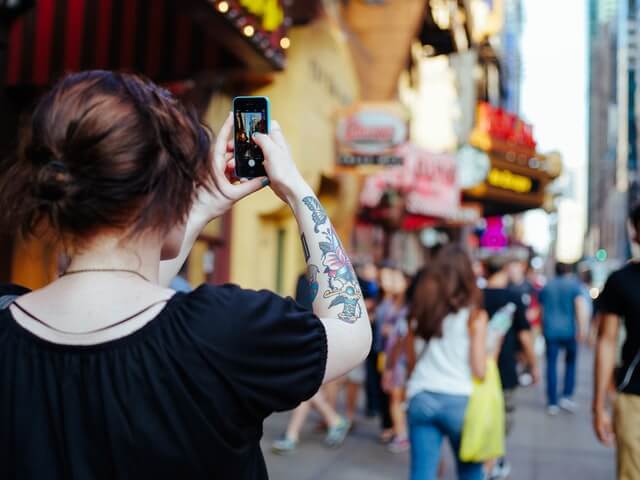 1. Be happy at least to make others feel wonder and get jealous of you. 
2. When you don't know the answer, ask the confusing question instead. 
3. What to test my confidence: here is the selfie without any filter. 
4. In any case, you can't please everyone. Be yourself and surprise them. 
5. My best friend dared me to post a pic without any filter, so I posted a pic of her. 
6. Sometimes it's better to get lost in life, to explore your true self. 
7. You don't only have to love me, you also have to like my friend, too. 
8. An awesome moment is when you and your bestie hate the same person, and you don't have a reason why. 
9. There is a purpose behind everything that happened to you, so stop crying and learn something. 
10. Morning wishes are just formalities, it's you who can make this good to great. 
11. Weekend time + best friends = a great time. 
12. Make sure that you never allow anyone to undermine your dreams and confidence. 
13. Make a promise to yourself that you will never give up. 
14. Give a reason to your new day every morning, and you will never feel that you are living a boring life. 
15. No one believes in me, and I can understand that. But, this never stops me from pursuing anything in my life I desire. 
Read next: Instagram Captions For New Home Announcement Post
What better way to express your cool personality than with feel-good captions?
With that idea, you'll love our next list of selfie captions. Always have some unique and creative Instagram captions to give your selfies a new level. 
These are some cool quotes for Instagram that will help you to make a decent impression on your followers or first-time profile visitors.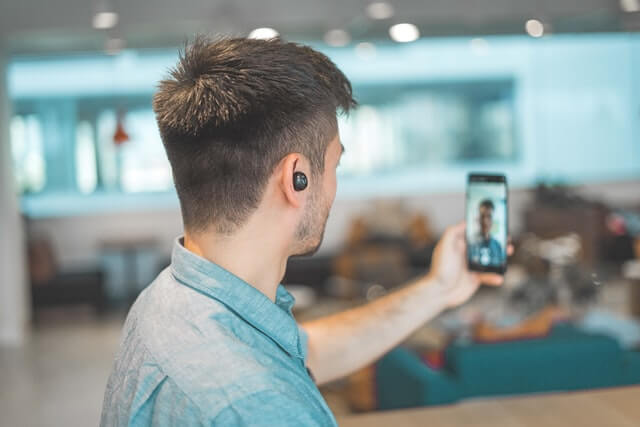 1. Hey you, yes who is reading this…You are doing great. Just never stop. 
2. You are the only one who has the power to make or break yourself. 
3. Don't try to figure everything out at once, just do something little every day.
4. Try as many things as you can. Then, do the one that hits you differently. 
5. Your morning becomes inspiring when you have goals and dreams. 
6. If you want to stop me, you'd better hire a ride till here, because I've come so far. 
7. Do not look at what they think about you; it is none of your business. 
8. Make sure you take a selfie while struggling, it will remind you of this great time. 
9. Some people change so fast, so why can't you change your life? 
10. If I respond to you within a minute, that means you are a special person to me. 
11. Have big goals in life that will help you leave small-minded people behind. 
12. I can be the best friend and the worst enemy. It all depends on how you treat me. 
13. I am so grateful to have such crazy friends in my life. 
14. Without you guys, my life wouldn't be the same!
15. Make parents proud and friends happy because of me, that's what I do for a living.
Read next: Home Decor and Interior Design Captions & Quotes
It doesn't matter what you do or how many filters you use to make your selfie appealing enough, when it comes to showing off your confidence, the selfie caption you choose works the best. 
Have some captions ideas for your next post from our next list of clever captions that will showcase your bold personality.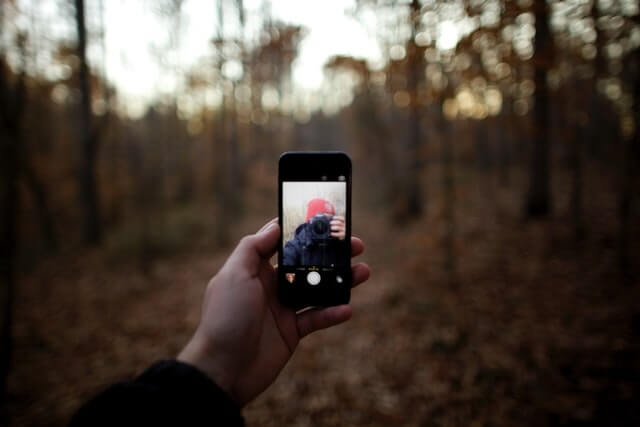 1. You take selfies to show off, I take selfies to maintain my post-strike… and we are not the same. 
2. While the weekend may come and go, the hard work you put in during the week will last forever. 
3. Every time you feel like it's the end, it is actually a new beginning.
4. Stay kind, be a genuine person. But never let anyone take advantage of your pure nature.  
5. If it is taking a toll on your life, it is time to let it go, for your best. 
6. Worry less, enjoy more. And live life to the fullest. 
7. When you have the ability to smile in tough situations, you are winning. 
8. Have patience before anything else, because you need it when no one is around. 
9. Choose work that makes you feel like you're living life while you work. 
10. If you see closure, you will see opportunities everywhere. 
11. What you see is the only limited edition. So don't underestimate it. 
12. I look good without filters, but I want to have confidence posting a selfie without it. 
13. You are not afraid of your looks, you are afraid of getting fewer likes than yesterday. 
14. Even with just one picture, we get attention, the hard part is getting love these days. 
15. You get it back what you give it to others: The engagement groups.
Read next: Engagement Group Comments for Instagram Posts
There is nothing better than captions that are short, straightforward, and to the point. 
Overall, short and simple captions make your post more engaging and add more reasons for people to like and comment on it. 
Whether you are running out of time or want to make more meaningful posts, then our next list of short selfie captions is the best match for you.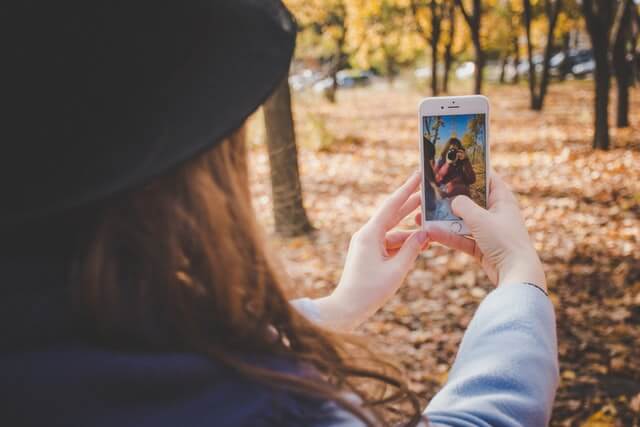 1. Hey you, you matter. 
2. A perfect selfie but an imperfect life. 
3. Do this only for you. 
4. Believe, trust, and have faith in yourself. 
5. Don't just talk, argue on it. 
6. Wear confidence before clothes. 
7. What's your goal for the day?
8. Should I post another selfie?
9. This is the perfect time to start… 
10. Take charge of your life. 
11. Who else wakes up like this?
12. You will win, if you at least play. 
13. The best time, life, and selfie are yet to come. 
14. Thanks in advance. 
15. Love you all. 
16. Enjoy every second without a second thought. 
17. What makes your day?
18. Take good care of yourself. 
19. Be YOUnique, be YOU. 
20. Caption this selfie. 
Read next: Instagram Captions for Self Love & Self Care
Final thoughts: 
If you want to make something out of Instagram, you cannot rely simply on taking selfies and posting them without captions. Post captions matter, indeed. 
With such a great list of Instagram captions for selfies, we hope you find something you are looking for. 
If you like this post and want to use some of the captions for your upcoming posts, then don't forget to bookmark this post. Moreover, stay tuned with us as we will come up with the latest and unique IG captions for you, very soon. 
Thank you for reading, and have a great day!