Last updated on January 8th, 2023 at 06:28 pm
Well, the 'About me' and 'Personal quote' profile templates may look basic, when presenting yourself on eHarmony.
But, you can make it even more interesting by referring to these the best eHarmony profile examples that we're going to present to you in this article.
We hope this will give you fresh ideas to make your bio outstanding.
Two Popular Ways To Introduce Yourself On eHarmony
If you're looking for serious dating or lasting relationships (clearly, not casual), eHarmony is your go-to platform.
Although, introducing yourself in the Harmony bio section, is still a challenge.
Essentially, you need to present the Pros and Cons of dating 'YOU' in a way that assures them whether you are worth their time or not.
Yet, eHarmony is making it quite easier for its users to make their dating profiles as genuine and honest as possible.
But, when it comes to writing your bio on eHarmony you've two options- regular 'About Me' and 'Personal Quote'.
You're free to choose any way to describe yourself in your eHarmony profile.
If you wish you can make your profile creative or clever, using either way.
You can use eHarmony 'Personal quote' when you want to speak clearly about your thoughts, interests, and expectations to your potential match.
While the 'About Me' profile template is pretty basic, you can use it to introduce yourself and your personality as best as you can.
Don't let that confuse you.
Because, in this post, we are going to cover examples of "Personal Quote" and "About Me"  the two most-used Harmony profile ideas.
Further, those lists cover the perfect ideas for male and female dating profiles on eHarmony.
It allows you to share unique ideas and facts about yourself with your ideal match.
As a woman, you better avoid sharing too much. Follow these short dating bios examples for females to remain secretive, though.
Best eHarmony 'Personal Quote' Examples
You might want to present yourself more thoughtfully and honestly. 
Well, so you can use these eHarmony Personal Quote profile examples to express your thoughts about life and relationships as it is. 
Having a profile that is so clear and concise, you present yourself as a genuine dater. 
Especially this template works the best for the girl who knows the type of guy she wants to go on a date with or who fits her ideal match type.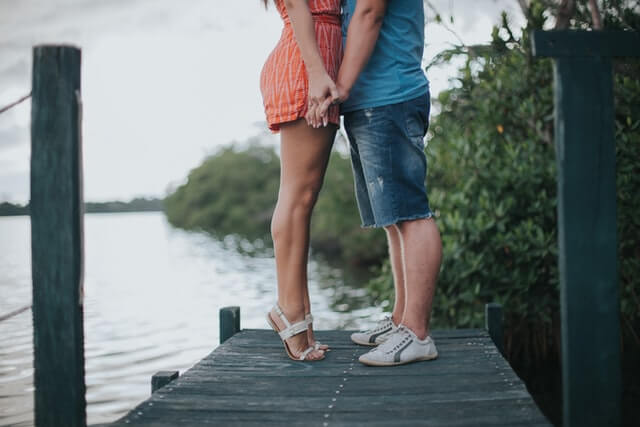 Clever 'Personal Quote' eHarmony Profile Examples For Girls
1. Of course, I'm an independent woman. But, I still do need a man to have some fun, relationship, and serve a purpose in this world. 
2. If you're sending me a match request, I assume that you've read my bio well. If still not, you have a chance to read it again. 
3. A working woman here, looking for a man who works hard just like me. And, after work, he also has no problem doing the dishes. 
4. The quickest way to my heart is simply to take the uber and come to my place. 
5. Not here for the Netflix and chill. I'd rather go out to an art museum and talk about something very deep and meaningful with a cool guy. 
6. If it takes more than two days to accept your match request, that means I'm only seeing you as a friend. 
7. Looking for a gentleman who instead of following his dating coach's guide blindly, is natural and does what a man should do for her woman. 
8. Nah, I'm not expecting him to be a prince. But, the one who is more interested in his princess than his throne. 
9. I'm not here to have men satisfy me in every way but to share what's enough to lead a fulfilling and peaceful life.
10. Players stay away. In fact, I've dated most players before, and I'm still their nightmare. Only someone looking for a friendship or a lifetime commitment. 
11. It doesn't matter what adventure it is, I'm in. 
12. I don't need to be impressed all day or want you to stay beside me. If you just can make me laugh when I don't want to laugh and I'll be yours. 
13. I'll accept your match without a second thought only if you're not taking yourself seriously but when it comes to the relationship, expect to think like already a married couple.
14. If you're not opening the door for me, that's fine. If you don't hug me on our first date, that's fine. But, if you ignore my texts, you'll have to pay for it.
For girls who want to make their profile very clever as possible, here are some: Good Hinge Answers For Girls to try.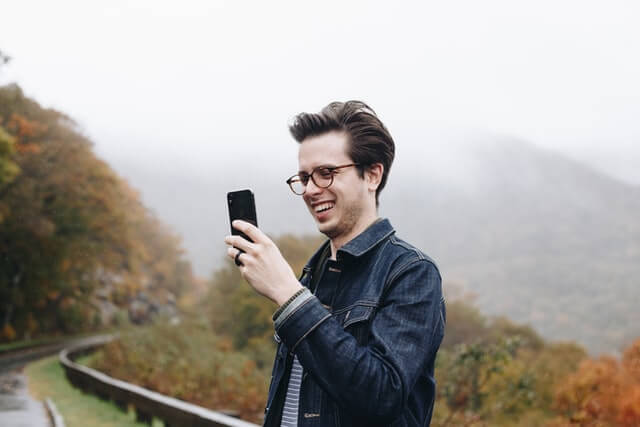 Good 'Personal Quote' eHarmony Profile Examples for guys
1. We could be a great couple, best friends, or just complete strangers. I am all for one chance. What do you think?
2. In search of the right person to multiply the happiness and divide the sadness from the past.
3. So far, I have been in the work that keeps me out for months. In search of a partner who will be my reason to come to work early or stay in. 
4. I'm just a regular guy who knows what I am looking for in a woman. Someone who is more interested in spending time with funny, creative, and probably way better than each other's exes. 
5. So far, my life has been a party all the time. But now I realize that it's only me who is dancing and now I need someone to join this party. 
6. I feel more comfortable around people who accept me as I am. My friend doesn't. Hopefully someone on eHarmony, I guess. 
7. Being an introvert, I am afraid to ask for friendship. In such a case, you can at least reward me for going out of my comfort zone and creating a profile on eHarmony.
8. Kind of tired of casual dating. I would rather have someone who is also in the same boat and can work together through mutual efforts.
9. My goal is to meet the one who will match my level of energy to experience every new adventure ride that comes to our city. Btw, I have already tried the majority of them and would like to try them over and over again.  
10. I am expecting nothing much of my potential match, but I need him to be honest about me and my plans. I would also like to take a long ride without any set destination. 
11. My friends say I wear my heart on my sleeve. Maybe they're right, but I can't stop being myself. That's what I am and I'm fine with that. 
12. I promise you will be blown away by my chat openers. I love spending time with friends and family. Let's have a blast together. But first, let's chat for some time. So, we can ease one other.
13. I'm looking for someone who doesn't take life seriously, but our relationship.
14. I prefer to meet someone who wants to make every day in their life count. Love being with someone positive and energetic, just like me.
If you're on a hinge and need some creative ideas to reply the prompts… Read this: Best Prompts On Hinge For Guys (With Answers).
Best eHarmony 'About Me' Examples
On eHarmony, the 'About me' section is still quite common and a good way to introduce yourself.
If you are just getting started with this platform and want a bio that is as direct as possible, you can use these eHarmony about me profile examples for men and women.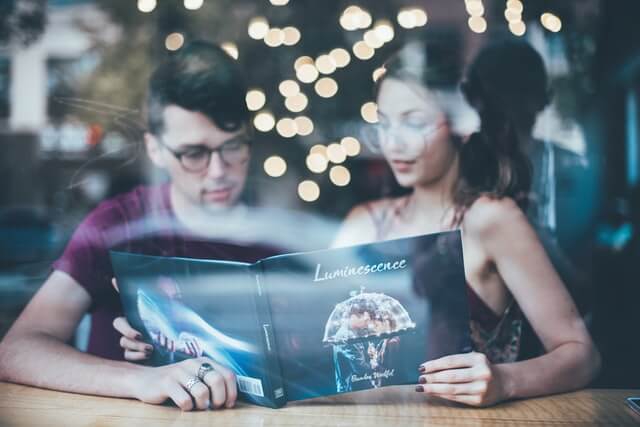 Good eHarmony Profile Examples For Men (About Me)
1. I usually don't complain about failure, I move on without caring much about them. Because there's always someone better and something perfect is on the other side.
2. If you're looking for someone to grow old with, I'm your guy. I promise if everything is good we will stay together forever but never let each other remain virgins.
3. Perhaps I'll be the first one to take you to the library on our date. Since most people are going to the movies or watching Netflix, I'd rather date you in a peaceful environment where we can be focused on each other. 
4. Need a partner, not for life, but to participate in the club game. If you're looking for some fun activities to do, let's connect. Be sure you're a good team player first.
5. Very excited to meet someone. Honestly, I feel ready to welcome my dream girl into my life and provide her with everything we both need to live a happy life.
6. I don't drink, don't dance, don't travel a lot. And doing that all by myself is not fun. I rather do it with someone. Wanna join?
7. I'm not sure if I'm your type or not. But, we can figure that out about our compatibility with some chatting and one or two dates, probably.
8. Not bragging, but I know what I am and what I'm looking for in my future partner. Hope you're, too. 
9. We can simply take a chance on each other to see whether we should come closer or remain strangers.
10. In my school days, I found 'maths' difficult. But, now I feel that finding the right 'match' takes a lot longer than finding the 'X'. 
11. Well, I'm not in search of someone perfect. But, one who can adjust and be flexible at some point.
12. There are many reasons why you should date me, the reasons are both funny and clever. If you want to know them all, message me. 
13. As a person with boundaries, I will give you the respect you deserve. Because I understand how important it is, and yes, I accept the same from you as well. 
14. If I like you, I will let you know right away, and if I have a crush on you, I won't stop texting with you.
If you're on the OkCupid you may want to check such, OkCupid Self-Summary Ideas (For Girls & Guys).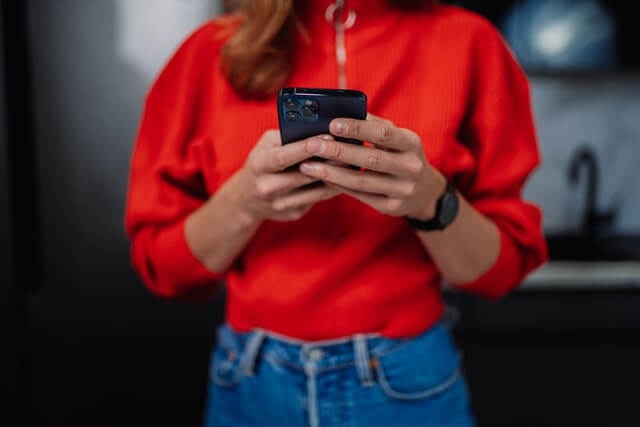 Perfect eHarmony Profile Examples For Woman (About Me)
1. If you judge me with just a profile picture, then you'll be in for a shock at the end. Please take it as you will. 
2. You can count on me for anything. Anything other than being your video thumbnail or being in your nonsense pranks.
3. Saying no is hard for me, especially when it's for the extra pizza or to go on an unplanned ride. 
4. So far, I'm being very patient with my date. If I see your efforts to keep me, it becomes clear that I have been praying for you. 
5. Okay, I know I'm on a dating site. But don't get me wrong that I'm too desperate to have someone to date me or hook up with. I'm very patient and focused on the type of person to go on a date with.
6. You can count on me if you want to share something that you can't even with your bestie!
7. Social media got me only bots, network marketers, and no real friends. Having stumbled upon this site, I'm hoping to find some friends to hang out with this weekend. 
8. If you're going to start a conversation with just "Hi", you might get "Bye". Better to surprise me with something unique, I would appreciate that effort.
9. Show me your care for just a hookup, I'll give you the right treatment. Prove me you're looking for a relationship and I'll introduce you to my friend who is desperate to be in love. 
10. I stay away from small talk on the first date, as well as sharing the bills. By treating me with respect and consideration you can earn the prize, That's Me. 
11. Faster text, probably faster than your boss or bestie. Very much interested to be with a guy who is easy to talk to and has great listening skills.
12. You won't get my attention if your first message is about my physical appearance or something about my eyes. I want you to read my bio carefully and tell me something that you like and dislike.
13. What do you think about me, I won't care about that. But, how I feel around you, matters the most to me.
14. We can never describe ourselves with such bios and all. What I think is that's better if we meet and see how it goes.
15. I've no higher expectations from you. But, I have standards. So, I will judge you based on that, Instead.
Thinking of making your OkCupid Profile as perfect as possible? You need to read this- OkCupid Compatibility Questions List.
Conclusions
With these best eHarmony profile examples, you now have some great ideas about what to write and how to present yourself in the about me section. 
You can use these eHarmony 'Personal Quote' examples to tell your story most creatively and honestly.
Whereas, to create a clear and concise profile, consider a standard 'About me' eHarmony bio. 
And, the choice is yours, after all. 
However, what you should do is learn from such eHarmony profile examples and write a bio in your style and story that sets you apart from the rest. 
Well, they do have profile prompts to add. That you certainly can answer your way.
If you want some ideas, we've already posted the article on the ultimate eHarmony questions and answers make sure to read that next.
Be yourself. Talk about the things you like about yourself. And, be honest with what kind of partner you want to meet through eHarmony. 
And, we're sure that, you will find someone who is a great match for you.