If you're tired of reading or using the same cheesy opening or chat-up lines on tinder, then just relax. In this post, we are sharing the unique collection of the best tinder pick up lines for guys that are creative, interesting, and great enough to leave a good impression on her. 
Got a 'right swipe' on Tinder? 
But wait. You look more concerned than excited!
Ah, I see now! You're probably thinking of our 'perfect' tinder opening lines, Right? 
There's no need to worry. We got something for you. 
Whatever your goal is, whether you want to start a conversation, a serious relationship, or just to chill this weekend (obviously), in this article, you will find the best tinder lines to use on the girl as an icebreaker or opening lines to have a good conversation from the first text.
But, before we move on, we also want you to read this article on tinder bio ideas for guys that will help you in crafting an effective dating profile. Now, let's continue. 
Best Tinder Pickup Lines for Guys 
From cheesiest to funniest, we have a lot to cover on this list of the best tinder pickup lines.
However, before you use the right pickup lines, you need to determine your ultimate goal. It isn't about knowing the perfect opening line, but about what to say, when, and where. 
Additionally, if you feel unsure about what you should say as an icebreaker, don't worry, we have created a separate list based on common goals and moods. 
From this collection of pickup lines, refer to the one list. Go with the one that feels good to you. 
The best pickup line is the one that is most commonly used, the cheesy one. 
Nevertheless, in this post, you'll find some creative, unique, and interesting tinder opening lines to use on the girl you met on tinder. 
Good Tinder Pick up Lines that Guys Can Use
Whether you want to chat online with someone or find a serious date, your first impression matters. 
No doubt you want to show her that you aren't just a regular guy. 
And so, for leaving quality impressions, you'll want to use one of these cool tinder pick up lines for better first impressions.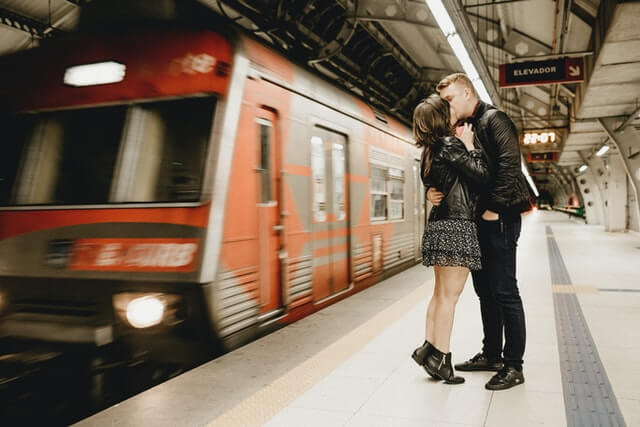 1. Are you an alien? Because I have never seen anyone like you before.  
2. You must come from a family of artists? Because you're fine art. 
3. I'm a goalkeeper, but now I feel I've made a stellar catch. 
4. Roses are red, violets are blue. You're the winter and I'm the flu.
5. Do you also believe that we should follow our dreams? Then, I hope you don't mind if I follow you everywhere. 
6. I challenge myself not to say cute in your picture. But, I failed.
7. I think I saw you somewhere. Maybe in my dreams.
8. Hey, I'd like someone to bake me a cake. I notice you're hot, too!
9. Wow, even your birthdate says you're 20/10 (20 out of ten).
Read next: 84 Quotes on Falling In Love With Your Best Friend
Cheesy Tinder Pick up Lines for Guys
She may have heard of cheesy pickup lines even if she isn't on tinder. Yet, such regular opening lines are still handy options. 
You use them, but with some tweaks. 
Need some help? Then here are some cheesy pick up lines that aren't that routine, but quirky ones to make her smile for sure.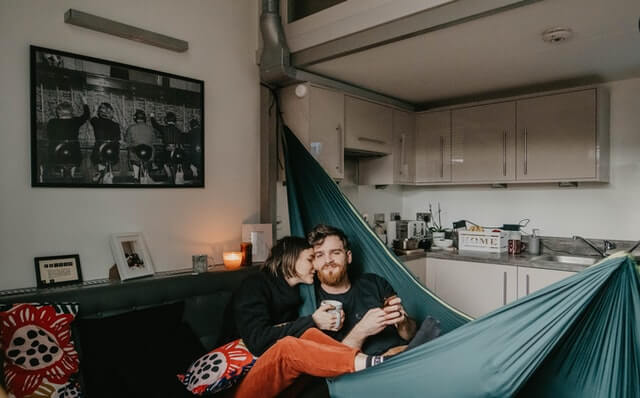 1. Last time I tried to break the ice, I drowned like a titanic. Maybe I should just say, Hey!
2. Let's share three positive and three negative things about ourselves.
3. Describe how you are feeling right now, with the help of emojis.
4. The best and the worst pickup lines you have ever heard?
5. What is your favorite song to listen to every day? 
6. On our first date, what will be on the table? It's a MeNU. (Me & YOU)
7. For me, you're like Gillette, because you're the best this man can get.
8. How would you describe yourself or your life in five words or less?
9. You're soft like cheese and I'm hard like a pizza base. Together, we can make the best cheesy pizza.
Smooth Tinder Pick up Lines for Guys
A nice guy who just wants to talk with someone doesn't have to worry about perfect tinder opening lines. 
The important thing is to get out there and present yourself with some interesting pickup lines. Something, neither too boring nor too weird. 
The next list of smooth pickup lines is good enough to light up a conversation with a girl.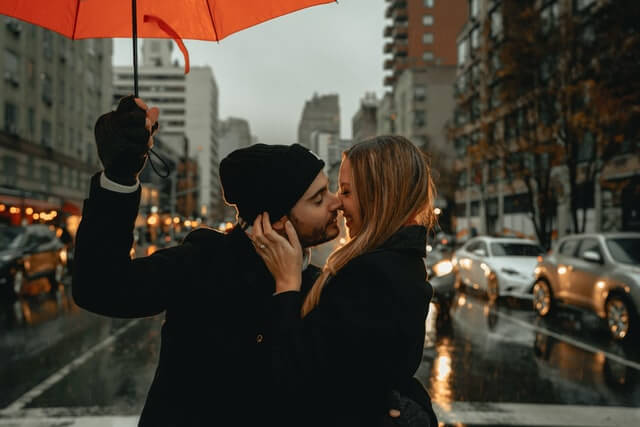 1. I won't give you my keys to my car, because you drive me crazy.
2. Is your profile ocean or space? Because I'm lost in it.
3. New to Tinder, not knowing how it works. Btw, where are our kids?
4. Do you have two wishes? Because after having you I don't know what else i need. 
5. I believe in real-life examples over textbooks. That's why I am here attending my first practice sessions of chemistry with you.
6. Cute girls have the best pickup lines, and it's all in the smile.
7. Don't talk to strangers, they say. It means you're not a stranger to me if I speak to you.
7. You will never have any problems coming to my dreams anymore. As of now, I set up Uber for you.
8. To date, I have never thought of myself as lucky. After seeing you're with me, I feel like I need to buy a lottery ticket, too. 
Read next: 125 Funny and Creative Ways to Say YES
Funny Tinder Pick up Lines for Guys
It's no wonder that girls like humor and the guy who gives them a reason to smile. 
You want to present yourself as a playful guy that girls like to talk to and go on a date with. Then, get ready with some humor, tinder jokes, and puns to use on the first text to her.  
Take a look at these some funny tinder pick up lines that we wrote just for you.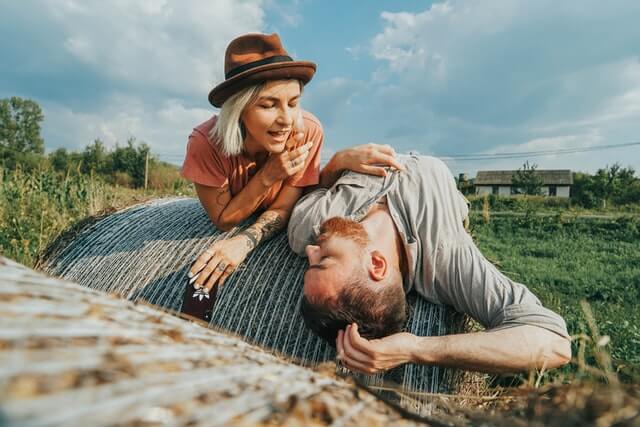 1. If Tinder were a garden, you'd be the most beautiful flower that I could control myself from ever picking. And then, I picked you up anyway. 
2. You seem like someone I would be willing to leave my home, town, state, country for.
3. Oh, so you are living in Australia, that's great. Now i finally have a reason to visit Australia. 
4. I know you'll feel rejected if I'm the first to not ask for your phone number. So, what's your number?
5. The last person turned me OFF, but you re-turned me ON. So, thanks!
6. I don't care if we meet on Mars, the moon, space, or anywhere with zero gravity. But, I still fall for you. Because your attraction is way stronger. 
7. I feel like I got my Christmas gift early this year. Thank you, SanTinder.
8. I need to get my eyes examined because I haven't blinked since I saw you. 
9. You're the girl for whom i like to go to church, library, or even to the job on Monday.
And if you want some classic jokes to share with your online date, then here are some best and new knock-knock jokes that are still worth sharing for a good laugh.  
Flirty Tinder Pick up Lines for Guys
Come on, you're both on Tinder. Don't be shy about showing off your flirty side. 
It's obvious that you like her and she deserves to be appreciated. With these flirty pickup lines, you actually show that her beauty and personality caught your attention. 
In short, she's gorgeous and you can't help but let her know in the sassy way.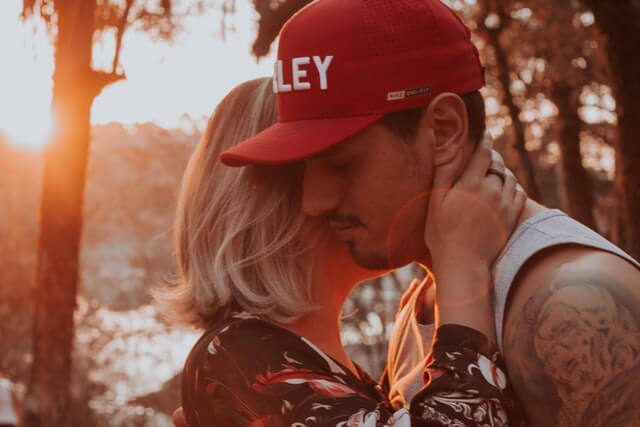 1. I still can't believe it. Are you here or is it just my fantasy? 
2. Wait, it's too much brightness. Oh, it's your glowing face. 
3. Honestly, I've stayed away from love and relationships. But, seeing you now, I feel like I'm back in the game. 
4. If we exchange phone numbers, you'll be the first person I wish good morning and good night to. Like serious wishes. 
5. Your beauty makes me feel like I'm stalking you. It's too bad I can't control myself.
6. You need to know CPR before we meet. My heart may skip a few beats when I finally see you in person. 
7. I find you attractive and think you are creative. What is the most amazing thing about you?
8. If you're Corona, I'd happily quarantine for years rather than a week. All just to be with you.
9. What makes a great weekend plan for you? Binge-watching movies, A long drive away from town or cuddling each other the entire day.
Read next: 145 Great Quotes For Instagram Bio
Simple Pick up Lines That Guys Can Use in First Text 
Agreed that Tinder is one of the best dating apps online. But, not only about dating and hookups.
This platform may help people find friends and someone to talk to without ever having to do anything else. If you want to find the right matches or friends, you still need to be clear with your approach.
Here are some of the best, cool and simple ways to start a conversation on Tinder, so you can impress them from the genuine-guy impression.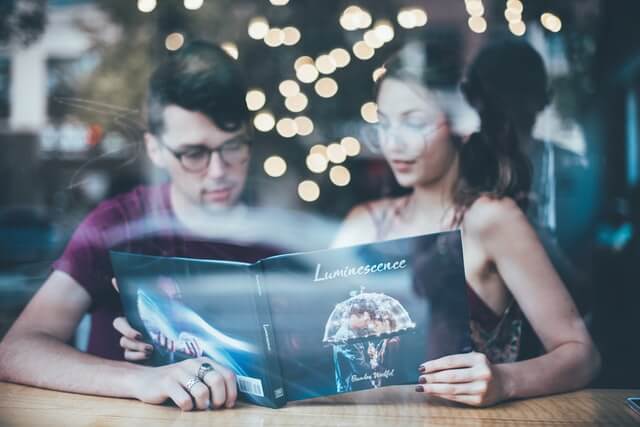 1. You're like my salary because I've been waiting for you the whole week.
2. Alphabetically, I am so far from you. However, on the keyboard, we are pretty close. Maybe you checked now and realized that U and I are side-by-side.
3. What are your favorite things to do on a Saturday in your room all by yourself?
4. I really like your eyes. It is like your eyes catch mine and I cannot move.
5. What do you prefer on a first date, coffee or drinks?
6. There's something unique about you. It's because I've never approached a girl in the last two years, but you. 
7. The first thing I did after seeing you was that I thanked my ex for leaving me. This allows me to have you in my life. 
8. We should start off by sharing two truths and a lie about each other. 
9. I've compiled a list of the top things to be grateful for in life. Would you mind if I included you in the first one? I know you're not a thing, but for me you're more than anything.
Here, we suggest you to refer our good two truths and a lie examples to play with her for great conversation. 
Clever Pick up Lines for Tinder Matches
Don't look overexcited, too boring or a regular-ass guy. 
Why not make that first impression in a way that she feels truly unique and special? Try out these cool and clever tinder pick up lines that go beyond just 'Hey!' and 'Hi!'. 
Such opening tinder lines express who you are and what you want upfront.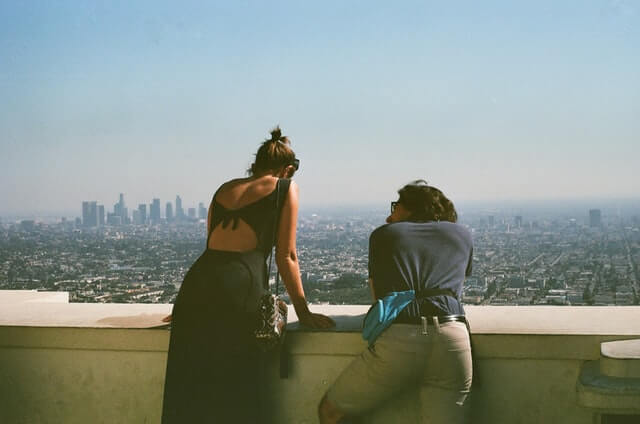 1. For you, I can tolerate my boss and every office challenge. It's because I'm thinking of surprising you, but first I want some money. 
2. Could you give me your hand? Cause I'm down and need someone to pick me up.
3. I have decided that no matter what we are going to work as partners, if not as random dates.
4. Where would you like to go with your online date? 
5. Do you like hiking? Wow, I love fishing, too.
6. There is nothing that can stop me from being with you, not even myself or you.
7. I can't remember my number, could you please give it to me?
8. Note down this date and time. This is going to be the history that will be taught in 'LoveBook' chapter 43.
9. Kiss me if i wrong, that we met on Tinder?
Read next: 68 Good Bumble Bios for Guys To Fix A Date
Cute Tinder Pick up Lines for Guys
You like that girl, but you want to share something that makes her feel cute and adorable, right? 
Take a look at the following list of best tinder opening lines that will keep the girl of your interest and obviously leave the right impression of yours.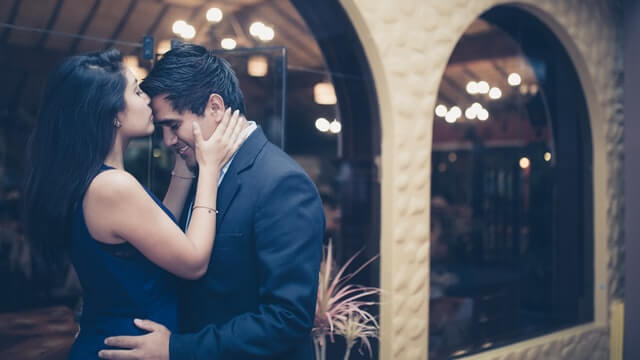 1. I wish icebreaking conversations would be that easy like breaking the real ice.
2. Right now, i feel like a school kid who got an A++ for the first time who can't wait to inform his parents.
3. I will never be able to date anyone else again, if this doesn't work out. As, there is no way i got to find someone like you. 
4. Maths teachers are like, Find your X and we are here trying to forget about our eX. No wonder why most people hate math. 
5. It's not that I'm staring at you, it's just that I'm checking how someone can be so perfectly-made.
6. Thank you, my phone. Thank you, internet. Thank you, Tinder. They all worked really hard to help me to bring me here, with you. 
7. Do you know what you missed in your pic? That's me.
8. The next time my mom asks why I'm smiling on the phone, the answer will be definitely you.
9. Please don't call it flirting, I'm just adding some creative thoughts admiring your beauty to make you feel special. 
Great Pick up Lines for Tinder That Works
When your goal is to have conversation started and break the awkward silence after getting matched, then this is the list you can follow along. 
And yeah, you can always choose some better ideas from her profile like her interests and what appropriate questions to ask her. 
Here you will find some best icebreaker lines to initiate the conversation with a girl on tinder.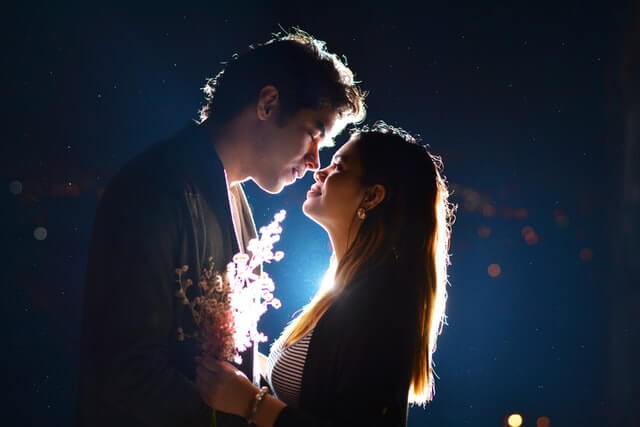 1. I've never stolen anything from anyone. However, this time I really hope to steal you from your family. 
2. We've finally found a match here. That's the first sign that we are soulmates. 
3. The more random the first meeting, the longer its future will be. I am referring to our meetings, of course. 
4. We normally feel it rather than express it. However, this time I can't help but confess that I have a crush on you.
5. Please help me come up with a good first text to say to a beautiful girl? Sorry, I accidentally sent it.
6. First, I'll buy a driverless car so that I can keep my eyes on you rather than the traffic. For now, I am able to rent an Uber for our ride.
7. You're the cutest girl I've ever met on tinder. This might just be a copy-pasted template. But, the feelings are real this time. 
8. I guess you want to meet my girlfriend, right? She's there standing in front of the mirror.
9. Would you mind giving me your mobile number and taking the initiative for a solid relationship?
Read next: Best Things To Say About Yourself To Someone
Smart Pick up Lines to Use on Girls to Impress Them Intelligently
You don't have to be that smart, perfect and intellectual to come up with just one right tinder opening line. 
Use some clues in front of you and make the one to approach a girl for a date or to start a meaningful conversation with her. 
For better ideas, refer to this list of genius tinder pickup lines to wow your date.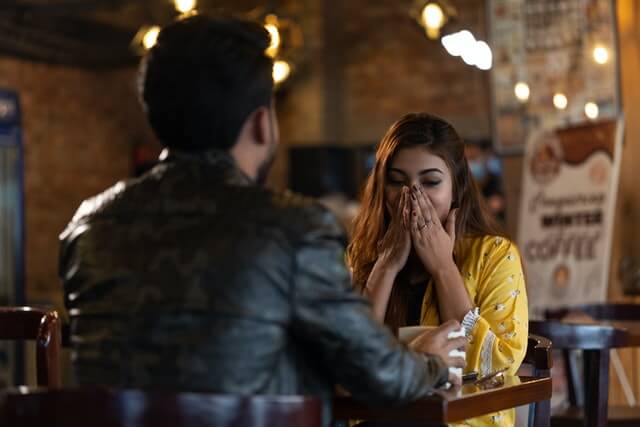 1. May I take a screenshot of our first interaction? So that I can tell my kids in the future that, this is… How I met your mom.
2. Could you give me your parents' phone number? As i want to get their permission that I will take you with me this Saturday. 
3. I'd rather have a serious relationship with someone like you than go on a hundred dates with every new person. 
4. I'm here to collect rent. You haven't paid it since you've been in my heart for two months. 
5. What is it that makes you or a girl propose to a guy without waiting for him?
6. I'm not sure why it is, but it seems as though we are both looking for each other and need to be together.
7. You're the exact type of girl for whom I have saved myself and kept reserved since. 
8. There's only one thing to blame, and that's your charm and attractiveness. 
9. I see you, you're a good girl. But the question is, What would a good girl like you be doing on Tinder?
Dirty Tinder Pickup Lines to Get Laid or Hookups
Having Tinder hook-up lines is a great way to convey your ultimate goal. 
Anyway, most people on Tinder are using it for the same purpose. If you're looking for some weekend fun or hookups on Tinder, then these dirty pick up lines are for you. 
Make sure that the girl seems interested and feels comfortable hearing such lines. 
REMEMBER: These dirty lines are just for entertainment purposes. And, these are not a good option to share for new matches, either.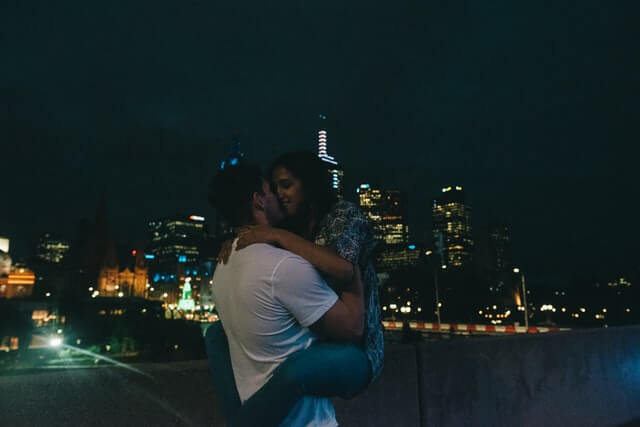 1. Come on, it's just a match. What more could you possibly expect? Like solving puzzles or giving OTP? Let's catch up on Saturday night at 10.
2. No one can distract me from my work, unless you're attractive or seductive. 
3. I need help with direction. Are you able to help? I actually forgot your address and have a bigger package to deliver to you.
4. I need to get a new phone. Because it's getting hotter even before we start getting hit with each other.
5. Feel free to call me if you're lonely and horny. Because I know what it feels like when you want it and no one is there for you.
6. Oh, I forgot to tell you that I'm naked now. Want to take this opportunity?
7. I wish I could turn myself into everything you have in your handbag. From lipstick to…
8. Oh girl, your pic makes me want to stand up for you with all my three legs. 
9. Couldn't we just ignore everything and get straight to the point? Like, your place or mine?
Read next: 54 Clever Bumble Bios for Girls for Perfect Matches
Focus on Starting the conversation with her than the Perfect chat openers.
It's definitely not a good idea to use the same cheesy pick up lines on every girl. 
We guys might be the same in general, but the girls aren't. Better to learn about her personality and her interests before you use any boring or regular pickup lines. 
Take ideas from this collection of the best tinder pick up lines for guys, that also come up with your own unique opening lines. 
Her tinder profile and what a girl writes as her tinder bio can provide you with better ideas. Then, you can adjust your way of approaching and lines as needed. 
You should consider her interests and likes before you send her the first text. 
You might come up with your best and most personalized pickup line from there, and that will surely hold her attention. 
Not every girl is a fan of cheesy, dirty, or even any pickup lines. Beware of that right upfront. 
The best idea is to leave a positive first impression like you do when meeting anyone for the first time.
Further, it would be great to speak about her and what excites her. 
Take some hints from her profile. 
The right approach is to ask questions as icebreakers, instead of using random pickup lines that you think she might like. 
Such a list of the best tinder pick up lines for guys can be fun, especially when used properly and at the right time. 
The best pickup line that guys ever use on girls is respect, something that makes her feel special about herself.