Last updated on July 12th, 2023 at 05:02 pm
Are you looking for the funniest, cleverest, and simply the best pros and cons of dating me ideas?
This is the lucky day that you find the perfect post.
Such are the perfect examples you can use to craft a compelling dating profile on tinder or bumble expressing yourself more clearly and creatively.
With such engaging responses, you are sure to impress your potential match or crush.
Creating a dating profile can be challenging at times. 
After all, you want to be creative, and present the best version of yourself.
Nonetheless, you must also be upfront about your expressing your best qualities or expectations quite strategically.  
Well, the 'pros and cons of dating me' -type dating profiles are a common yet effective approach to creating a better dating profile.
It's more than expressing your positive and best sides.
But, it's about presenting yourself more creatively, cleverly, and proudly.
Make it a fun topic to talk about with your tinder/bumble match, or by presenting yourself in your dating profile…
It'll going to be fun, in the end.
Are you ready to get some best ideas and examples to express your positive and negative sides, smartly? Then, let's get started. 
We'll start with some positive qualities (Pros) that every guy should highlight in his dating profile. 
1. I'm attractive so you can definitely make your ex jealous.
2. 'That' one you can call anytime, and stay with you. Yeah, I'm the one.  
3. I'm genuinely single. Not sure I'm ready, but definitely serious about the relationship. 
4. I play guitar also wrote a song for you. Wanna hear?
5. Dependable and genuine guy you ever met.
6. I've never been in love, and I've never dated anyone. Yeah, everything will be for the first time. 
7. I promise to remain loyal without having to keep a watch. 
8. A minimalist who believes in living a simple life. If you care more about feelings and less about a luxurious date, I'm your guy. 
9. Pro-listener, you will definitely feel heard. That's for sure. 
10. A calm and relaxed guy with whom you are more likely to overshare about yourself. 
11. I also enjoy talking with someone intelligent as well as attractive.
12. My best quality is patience. If I see that we have a good match, I will wait.
13. An art lover, so our first date possible will be at an art gallery, not at the theatre. 
14. I'm a hustler, not a guy that affords everything. So, if you also believe in a hustle, we can make something great together. 
15. If you want to be a man's first at everything-be it first kiss or the first relationship… you have a chance here.
16. Because I am with you, your relatives and neighbors no longer have to worry about your marriage.
17. I'm quite adjustable with any plan with the right person and with fun things to do together.
18. Because I think only I can handle you well and that's my superpower.
Want to make a standalone tinder profile, then we have a perfect post discussing, funny tinder bios for guys that you can use.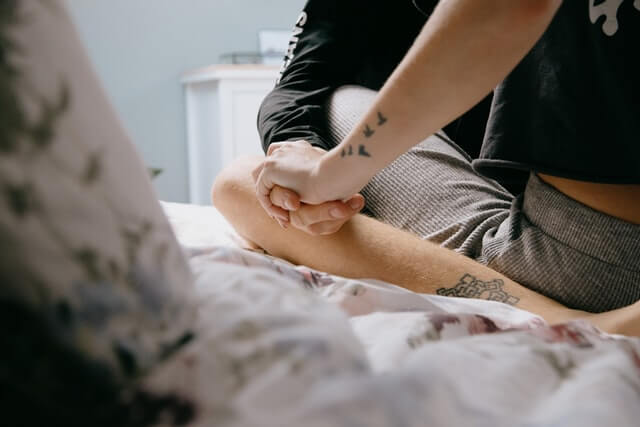 Funny Cons of Dating Me For Guys To Look Honest
Whether you want to be honest with your potential date or think of embracing your limits, this list covers the best ideas to do that in style. 
1. My favorite catchphrase is – Are you kidding me?
2. I remember everything and can't easily forget and forgive anyone.
3. If you enjoy going to a restaurant every week, I'm out.
4. Well, I won't make love to you as you expect as the fictional characters. 
5. You are not allowed to date anyone else when you are fixed or come to a certain conclusion.
6. Not a price-charming, but rather more like a king. 
7. If you get caught doing something wrong, better be ready for two hours' advice. 
8. I won't hesitate to leave you and ignore you if I found you a mean and boring person. 
9. An emotionless person who is don't care whether there'll be a date or no date.
10. Not a fan of romantic songs and movies. I have a unique approach to making love.
11. I'm a peaky eater. And, I won't hesitate to take the food from your plate.
12. If you don't enjoy soccer or free fire, sorry but we are not going to make it. 
13. I'm an introverted person, so if you love chatting we could be the perfect match. 
14. Definitely a caring, responsible and honest guy, Just not so good-looking person.
15. Maybe you become overly possessive of me and are concerned about losing me to your bestie, sister, or any other girl.
16. I'm very impatient and can't wait for anything. I may want something at the oddest time.
17. I'm a bit argumentative. So, we might have a frequent debates on something. But, it'll be an interesting one.
Read next: cool bumble bios for guys to create attractive profiles.
Best Pro of Dating Me For Girls To Embrace Her Confidence
Want to show off your girl power in the best possible way? Then this is the best example for you. 
1. Not a big fan of shopping and all. So relax.
2. If you're not a romantic type of person. Don't worry, I will make you the one.
3. You can hug me and kiss me without any worry. I don't like makeup, too. 
4. All I want is a hug for no reason. If you won't give me then I will take it from you from the back. 
5. I do understand that everyone has priorities and plans. So there won't be any pressure on me.
6. Believe in living with a joint family whether it's your or mine. I want to be happy, that's it.
7. Type of girl who will cook whatever you want, just to see your smile. 
8. I believe in being committed to one person for life, so don't get stressed. 
9. More interested in spending time together than asking for costly presents and surprises. 
10. There won't be a problem if we go to the street food shop. My focus stays on eating and feelings.
11. I'm the girl who will not make fun of you when you cry, but listen, care, and sometimes cry, along, too. 
12. I won't ask you much, I can literally love everything about you. 
13. Likes to travel to new places and try new foods. 
14. Very certain that If we start to date, my presence will help you forget about your celebrity crush. 
15. I may give you and call you some cute nicknames other than a babe.
16. Certainly, not a feminist. But, yead, do believe in 'equality', though.
17. The girl who won't play hard to get, but prove that you're really a nice guy.
You want to look bold and present your expectation clearly, right? So, this ultimate list of smart tinder bios for girls/women is the right post for you.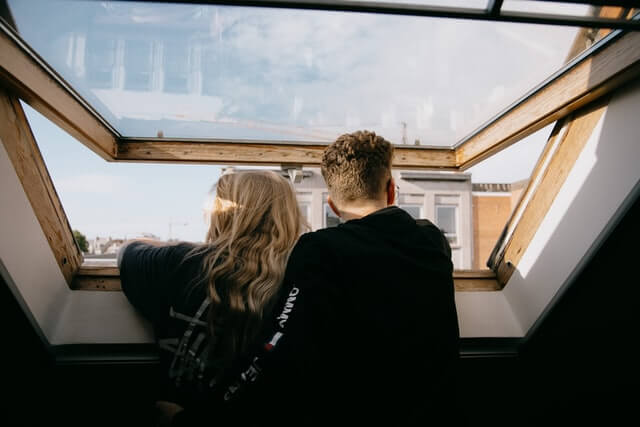 Clever Con of Dating Me For Girls To Be Frank
From the very first, when you let the guys know what you expect, you are more likely to get quality matches. These are some good examples to express your limits as you own them. 
1. I take things too personally, so make sure what you're about to say to me. 
2. It may cost you a big chunk of money when I'm angry with you. So, don't angry me.
3. Play a prank on me, that's fine. Make a joke, that's fine. But hurt me, and you'll regret it forever.
4. It may take two hours to make up and an hour to reach wherever we decide to meet every time. 
5. Somewhat jealous and possessive, so other girls won't be allowed there when we are together.
6. I'm short-tempered. So you better learn how to stay calm or just move on. 
7. You may be surprised by my sudden mood swings. Yeah, you'd better be prepared.
8. I can ask you for a cuddle anytime, whether you are comfortable with it or not. 
9. I expect nothing but a perfect guy who treats me well and never questions me when I ask something. 
10. A poker face, that's my honest reaction to everything. 
11. Not a girl who madly laughs or smiles at everything. I'm not that stupid. 
12. I stay honest on the face and that sometimes destroys your confidence. Be careful.
13. My last seven out of ten dates have called me crazy. So go ahead with extra care.
14. Enjoy talking over the phone than texting. Also, dislike meeting personally, sometimes.
15. I might compare you with my ex more often. Sorry. But, I really want someone better than him.
16. You must first impress my father and brothers before we can go any further with our relationship.
17. I'm not like most guys. This means, I might ditch our date when there's a soccer match.
Read next: Funny and Cute Bumble Bios for Girls
Funny Pros and Cons of 'Dating Me' For Tinder or Bumble
Here are some great examples of the funniest pros and cons of dating me, that will present your good and the bad quality in a way that your potential date will find interesting and witty.
Moreover, 'Pros and Cons' is also one of the best Bumble profile prompts for girls to have an interesting bio. 
Overall, due to their wittiness, they make engaging approaches to follow.
Whether you want to use them for 'fun chatting' or for your dating profile, they work perfectly.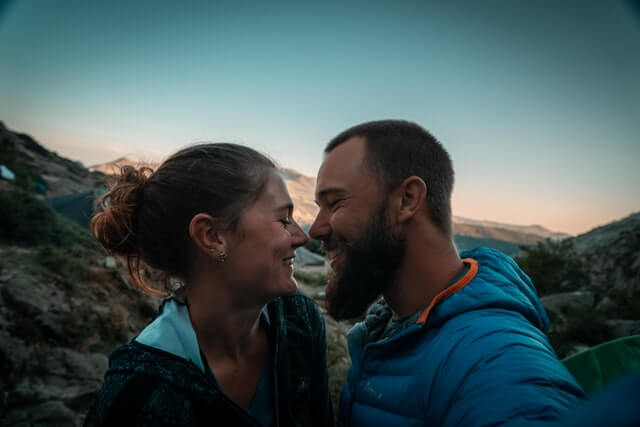 1. Pro: …
Con: Not having a single pro.
2. Pro: Honest, passionate, committed, loving, caring, attractive, respectful…
Con: Just a pro-liar!
3. Pro: Perfect!
Con: I've some but don't know. I tend to forget things. 
4. Pro: I have never been in a relationship.
Con: You'll have to teach me everything.
5.  Pro: A chatterbox.
Con: I can call you at midnight to share something very unimportant.

6. Pro: I won't bother you every five minutes, asking where are you and what you doing.
Con: Totally careless even when you don't call or text back.
7. Pro: I'm the good one!
Con: But, you could get better!
8. Pro: One of the best guys you can ever get!
Con: Still, might not be perfect for you.
9. Pro: My charm and confidence are enough. 
Con: Don't pet dog, cat, or anything, still hoping for a girl to notice.
10. Pro: Waiting for the love of my life.
Con: Just scared of being single.
11. Pro: Love watching game of thrones.
Con: If you hate it, you better start loving it.
When it comes to creating the most genuine dating profile, OkCupid offers the best set of questions to add to your profile.
All you need to do is to focus on such an OkCupid profile questions list to pick the right one to answer in your bio. And, you can make a funny, creative, or honest profile that helps you win in the dating pool. 
12. Pro: I know, How and when to start,
Con: But, have no idea where to stop.
13. Pro: Always ready to make the best time.
Con: Always forget names. What's your name again?
14. Pro: Honest and straightforward person. 
Con: I can ask for the split the date bill.
15. Pro: I can be your prince charming.
Con: You have to look like a princess, too.
16. Pro: You find me there with you all the time.
Con: Yeah, I become too much available there. 
17. Pro: I've learned to play guitar for my partner.
Con: I learned it just two weeks ago.
18. Pro: Literally can laugh at your everything.
Con: Don't offend if I laugh at your face when we met the first time.
19. Pro: I will share everything when you're the perfect match. 
Con: And I won't hesitate to ignore you when you're nowhere good to date.
20. Pro: I love to be the nicest person you ever want to date. 
Con: Also, I could be the scariest person to become your worst nightmare. 
21. Pro: Belief in the long-term committed. 
Con: Not a fan of what most others do on here on tinder/bumble.
22. Pro: I easily trust anyone and believe in humanity!
Con: You can take advantage of me, but I won't change. 
23. Pro: Very calm, confident, and independent individual.
Con: Well, you have to accept whatever I am. 
24. Pro: I believe in supporting each other and growing along. 
Con: I expect the same amount of effort from your end, too. 
25. Pro: I love to converse with others, quite a talkative person.
Con: You must be an active listener if you want to date me. Because I might often share things that you shouldn't say on a first date.
26. Pro: We are going to live together.
Con: We are going to die together.
26. Pro: It is not just that I expect to love you, I do love you.
Con: But, yeah… when it comes to birthday surprises, I won't compromise.  
27. Pro: I'm creative and like to try different things. 
Con: I easily feel bored with anything, I always require something new.
28. Pro: Love kids, but won't force you to have one!
Con: Because, sometimes, I act like a kid. 
29. Pro: I take my decisions based on mind and heart!
Con: But, my mouth works faster than the above two. 
Read next: Funny Bumble Openers For Starting Conversation
And the final 'perks of dating me' is… At least you're dating someone!
We hope you love this collection of pros and cons of dating me examples.  
Such creative ideas can help you present your unique qualities and limitations in the most effective and entertaining way.  
Let us know which one you like best and the one that actually relates to you.
Moreover, if you want to make it a smooth start, there are some good questions you can ask your tinder match, that allow you to initiate a perfect conversation and make it engaging afterward.
So, make sure you're ready with that, too.