Last updated on December 21st, 2022 at 05:46 pm
When using Tinder pick-up lines isn't your style, you might want to ask a girl appropriate questions as the icebreakers.
In such a case here we are presenting the list of the best questions to ask a girl on tinder to get the conversation going.
Moreover, with the right questions like this…
You make your chat so memorable and meaningful that later it might earn you 'a date' with her. 
What Questions to Ask a Girl(s) on Tinder?
It's a bit tricky how to start up a conversation with a girl you've matched on Tinder. 
Well, creative tinder pick-up lines can be a good option. 
But if you're serious this time and want it to grow with a fresh start, it would be better if you avoid shortcuts.
You firstly should know what to ask a girl on tinder, because that is the base – 'the first impression' which helps you to reach your dating goal in the end. 
For that, you need to be ready with some right questions for your Tinder match. That makes a girl more interested in you. 
More importantly, this early chat gives your connection any 'Purpose'.
Whether you aim to break the silence or to keep her engaged in online dating, it is best to initiate the conversation by asking some good tinder questions.
Further, such questions allow you to better understand a girl, her interests, and her expectations. 
Especially, when you're very serious about this connection and want to impress this girl, you could try asking such questions as the tinder opening line of the first message. 
Further in this post, we have listed the questions you should ask your tinder match.
The questions covered in this list are interesting, funny, flirty, and deep enough to have a real conversation with a girl you met on Tinder.
Make sure you ask her questions after learning something from that girl's Tinder profile 'About Me', that might help you a lot. 
Each separate list of questions allows the conversation to flow naturally… So, use them accordingly. 
Good Questions to Ask a Girl on Tinder
Use these questions to discover some common interests, hobbies, and ways to develop a connection with the girl you just matched on tinder.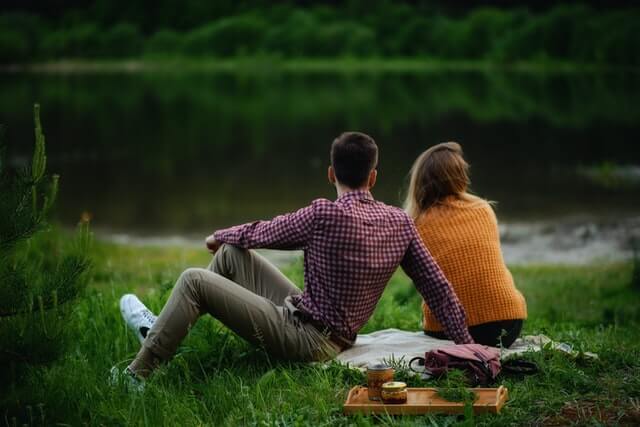 1. Where is your hometown? 
2. What is your favorite dish to cook? 
3. So, what's your purpose for using tinder?
4. Which is your favorite web series so far? 
5. How would you introduce yourself to a stranger? 
6. Describe yourself in three or fewer words. 
7. What is the most precious thing someone gave you? 
8. What is the most important thing you gave to someone? 
9. Who is close to you your father or mother?
10. Do you have any catchphrases you often used? 
11. What is your most disgusting habit? 
12. What are your favorite hobbies? 
13. How many members are there in your family? 
14. What is the nickname that your family calls you? 
15. What is something that stops you from achieving your dream?
16. Why do you prefer Tinder over Bumble?
17. So, what type of guy do you expect to date someday?
18. Share one thing good about tinder dating and one bad thing.
19. What is a relationship meant for you right now? 
Read next: Good OkCupid My Self-Summary Examples For Girls
Interesting Questions to Ask a Girl on Tinder
If you're searching for good responses to Hey or Hello tinder message, then you can use this icebreaker and interesting questions to spark a conversation with her.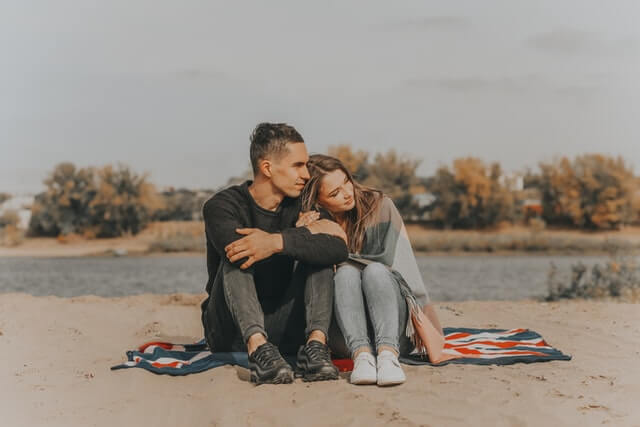 1. What is something that you most like about a guy? 
2. Which lesson do you learn from your first love? 
3. Which lessons do you wish you have learned long ago? 
4. What is one thing you'd like to move on from in your life?
5. How independent and confident a girl you are? 
6. Who has the most influence on your life? 
7. What is something that you won't leave your home without? 
8. How many siblings do you have? 
9. What is something that you feel grateful for in life? 
10. Who are your favorite singer and what's songs of them you love? 
11. Have you ever rejected a guy and regretted it later?
12. Tell me about the most beautiful aspect of you.
13. What do you find in a man that is sexy as hell?
14. What is something about guys that hate you immediately? 
15. What type of guy you are looking for on tinder? 
16. What do you do when you're sad and not in a mood to do anything? 
17. What is your favorite year in life and why? 
18. How patient are you when it comes to finding the right person for you?
Read next: Funny Tinder Bios for Men To Copy and Paste
Funny Questions to Ask a Girl on Tinder
Interested in a fun conversation with your tinder match?
You can certainly share some jokes with her. 
Else, these are some funny tinder questions you can ask a girl to show your sense of humor and ability to make her laugh.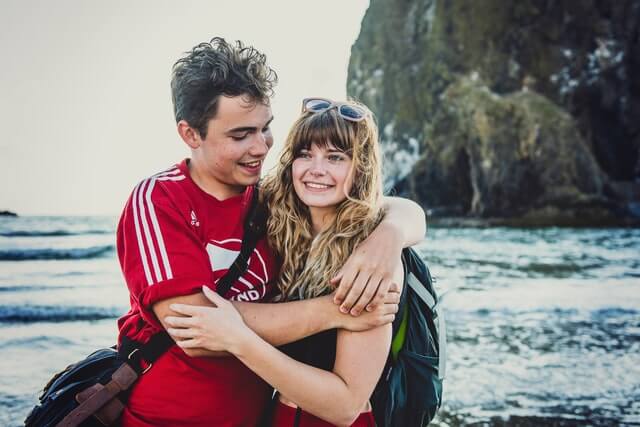 1. How long does it take you to decide whether is someone is husband material or not? 
2. How would you prove that your profile is not a fake one? 
3. How many Tinder matches do you have right now?
4. Have you ever dated multiple guys at the same time? 
5. What is the average duration of your tinder date last? 
6. If you're not a human what else do you wish you would be? 
7. Share something exciting thing about yourself. 
8. What is the cheesiest pick-up lines any girl use on a guy? 
9. How was your last tinder date go? 
10. Are you afraid of being alone for the rest of your life? 
11. Are you ready for the one-night stand or not into such a thing?
12. Do you enjoy dirty jokes or just totally avoid them? 
13. Are you more attracted to a guy's looks, personality, or money?
14. If I want to marry you then to whom do I have to impress first? 
15. Do you have an overprotective dad or mother?
16. What if I told you that I'm not the guy you think I am? 
Next, these are some funny things to say on tinder to a girl to keep her entertained while texting.
Best First Questions to Ask a Girl on Tinder
No matter if you want to date seriously or just looking for someone to chat with online, here are the best tinder questions to ask girls to keep her in the conversation.
1. Why is the beautiful and independent girl like you on Tinder?
2. Red or white wine?
3. Home Alone or night out with friends?
4. Are your parents aware that you're using tinder? 
5. What small things does a guy do that make you feel special? 
6. What is something that makes you so proud of yourself? 
7. Have you ever fallen in love with someone by just watching their profile?
8. Have you ever made a move to get the guy you want? (Make one right now.)
9. What is the most special thing about kissing?
10. Have you informed your mom about me? 
11. Do you enjoy being on TikTok or just hate whatever is there? 
12. What is the worst thing you have ever said to someone? 
13. How good you're at keeping secrets? 
14. What is your special talent? 
15. What do I do for you to make you fall in love with me? 
16. What makes you so special as a person in this world? 
17. So, where we are going for a date tonight? 
18. Do you like to spend alone with yourself?
19. Would it be fine for you to split the bill on the first date? 
20. Have you ever stayed awake the whole night? What did you do? 
Read next: Flirty Pros and Cons of Dating Me Examples (Tinder/Bumble)
Engaging Questions to Ask on Tinder to Keep a Conversation Going
You don't want to bore her, do you? Then make sure you ask the questions she is most likely to find interesting.
So, you can also take some engaging tinder questions ideas from this next list.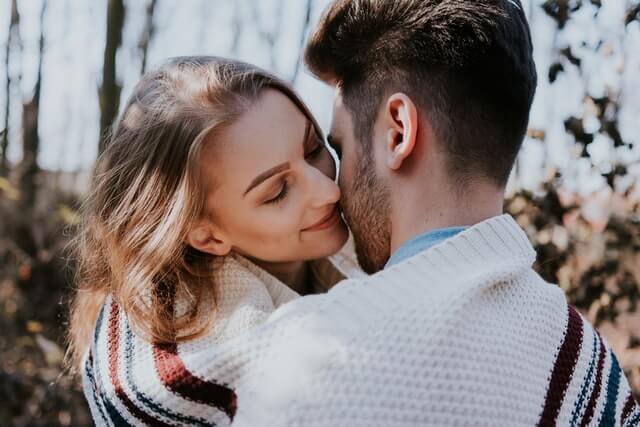 1. Are you here on tinder for a serious relationship or just fun? 
2. Have you made some friends on tinder? 
3. Which application do you use the most these days? 
4. Which of your dream do you wish would turn into reality? 
5. Does the first impression of a guy matter to you?
6. What is the ideal age difference between two partners? 
7. Do you consider dating a guy of your age, older or younger? 
8. How often do you go to the club? 
9. Have you ever kissed anyone? Would you like to? 
10. Have you ever considered being a fashion model? 
11. What will you do to make our first kiss the most memorable one? 
12. What are your most amazing memories from the 90s? 
13. What is the worst movie you've ever seen and never seen again?
14. So, Is the relationship is your priority or pressure? 
15. Are you more into writing, recording a video, or podcasting? 
16. How long does it take you to decide whether to date a guy or not?
17. According to you what is the perfect age to get married? 
18. Do you feel a little bit jealous when your bestie gets married? 
19. Are you desperate to be in a relationship or are you looking for the right guy?
20. Where do you want to spend the most time, at the beach or in the wild? 
Read next: Clever And Funny Responses To 'Wassup' On Tinder
Flirty Questions to Ask a Girl on Tinder
Once you and your tinder match have an understanding, and she knows a lot about your nature, it's a good time to ask some flirty questions to your tinder match.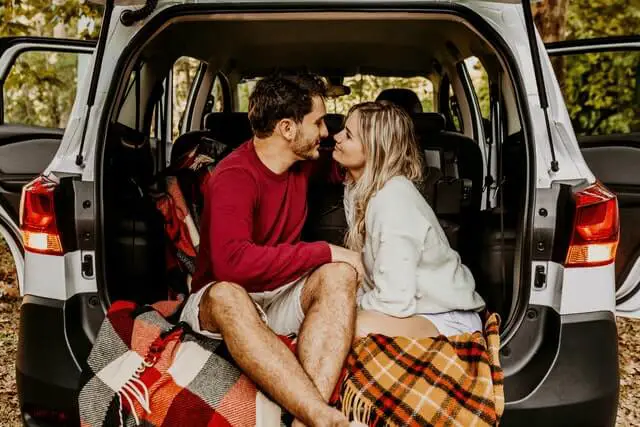 1. What would you do if I asked for a date? 
2. What is your phone number, btw?
3. At what time would be best for me to call you?
4. How do you come to know that I'm your type of guy? 
5. Are you really into me? 
6. Which movie has the perfect kiss scene that you want to do once? 
7. Have you ever hit on a guy?
8. How ready are you for the Netflix and chill?
9. Do you think I could be your soulmate? 
10. Would you rather tell your parents that we met on tinder or give another reason?
11. How excited are you about our first date?
12. Is there anything you'd like to do with your date?
13. What can I do to impress you? 
14. What is something that people found sexy about you? 
15. Share the most flirty pickup line someone used on you? 
16. So, what makes you swipe right on my profile? 
17. How far you can go to get the love of your life? 
18. What is the most special compliment you have ever received? 
19. Is there anything you want me to know before we start dating?
20. Do you have any 50 shades of grey fantasies?
21. What I can do to turn you on? 
22. What style of kiss do you like best?
23. What activity do you want to do with your dating partner? 
24. Do you believe that is it possible to find a soulmate on tinder?
25. If we are stranded on the lonely island before we are rescued, what will we do?
Read next: 154 Funny Tinder Questions To Ask A Guy
Deep Tinder Questions To Ask A Girl
Tinder dates and matches are all about having fun.
There is a chance, however, of meeting someone who connects with you on a deeper level. But you need to ask the right questions to find them. 
So here are some deep-level tinder questions to ask a girl to get to know more about her thoughts on such a topic and your compatibility.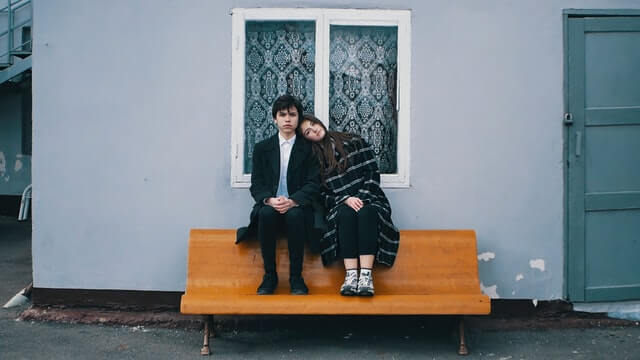 1. What is something about yourself that you would never change? 
2. Do you believe in the date of the first match? 
3. Do you have patience with love or are you crazy about it? 
4. When talking about relationships, what do you look for in a guy?
5. I don't understand, why are girls so crazy about guys with dogs?
6. When dating, do you prefer hot or cool dudes?
7. When you first saw my profile, what was the first thing that came to mind? 
8. Which fictional character best suits your personality? 
9. Are you still convinced that Tinder dating works?
10. Would you rather listen to rock songs or soulful songs? 
11. Want to dance to music beats or relax listening to songs with deep lyrics?
12. What is something that you're really great at, but no one notices? 
13. Are you a yoga fan, which is your favorite pose? 
14. According to your best friend, why are you still single? 
15. Do you have a song that reminds you of your crush? 
16. Have you ever stalked someone on social media or anywhere else? 
17. What movie would you like to suggest watching together if we had the chance to see one?
18. On a scale of 1-10, how spiritual are you?
19. If you could change your name, what would you change it to? 
20. If your ex comes back into your life, will you leave me?
21. At what point do you believe our match is meant to be a long-term commitment?
Read next: Good OkCupid Profile Examples (For Girls and Guys)
Extra Questions to Ask a Girl on Bumble
When bumble is your favorite dating app and you use it more often, then here are some good bumble questions to ask a girl you recently met or want to start a chat with. 
Moreover, if you've not started chatting with your new match yet… try these good openers on bumble as a first message.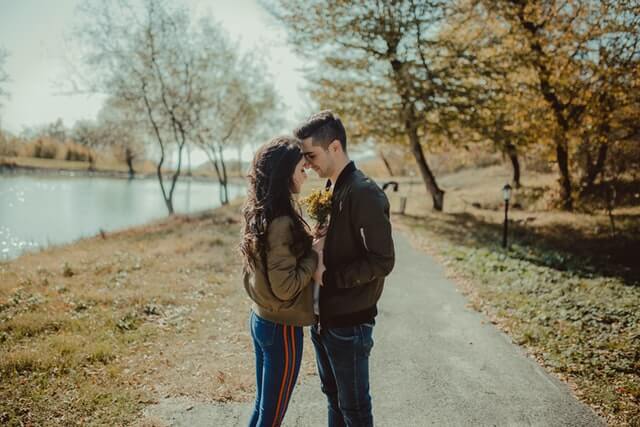 1. Which personality type do you think matches you well? 
2. What is the meaning of your name? 
3. Do you know what you were in your former life?
4. What do you think you would be in your next life? 
5. Which is your greatest fear, lizards or cockroaches?
6. What makes you so happy person? 
7. Would you like to gain fame by doing what?
8. Have you ever consider to change something about yourself?
9. Netflix or working on yourself? 
10. One-night stand or a serious commitment?
11. What did you learn from your ex-boyfriend?
12. Which worst hobby do you seriously want to get rid of? 
13. Are you still the same from the beginning or has something changed you?
14. Which romantic song made you laugh? 
15. What embarrassing thing you did do to make someone love you?
16. Have you ever been pranked and responded with a tight reply?
17. Are you insecure when your friends get married and have children?
18. Why is a girl so hesitant to ask a guy out? And what is something stopping you to make a move?
19. What would you do to get me on a date? 
Read next: Creative Bumble Bio Ideas for Guys
Final thoughts
When you want to know more about your potential date or to make a girl take you seriously, asking the right questions can help.
After all, it's not always a good move to use such pickup lines which she might hear thousands of times or are not a fan of it. 
But, good tinder questions eventually may give you chance to spark the conversation. 
In addition, when you ask her appropriate questions about herself, she is more likely to find the conversation engaging. 
We have provided you with a list of the best questions to ask a girl on tinder, ranging from interesting, and funny to deep questions that will ensure you have a real connection with her. 
Alternatively, if you want to learn more about her in a fun way, play any questions games like truth and dare games, 21 questions, Funny Would you rather questions, Never have I ever, and else… to learn more about her life and personality… Before making any further moves.
With an engaging way like this, you get her attention and get to know each other in a unique plus memorable way, overall.