Last updated on September 20th, 2022 at 06:42 pm
You were excited to start the conversation with your bumble match, but getting "Hello" or "Hey" left you unsure of what to reply. 
Certainly, you expect a special first text.
But, that's fine. 
If you know how to respond to Hey on bumble right, you can bring this conversation back on track, still. 
Agreed, that a simple "Hello" as the first message after being matched makes it difficult to have an engaging conversation. 
It's okay to accept it when you feel something special about this match. 
Want to know what could be the possible response to Hey from your bumble match? Here are some effective replies for you to choose from.
How To Respond To "Hey" On Bumble?
On bumble, girls have a preference to share the first text…. But still, you might get 'Hey' sometimes.
At first, you might be confused, not sure what to say. 
Here are some good responses you can try, in such cases. 
First, identify the type of connection you expect and the type of interaction that feels right here.
Based on your situation, you can select the right response from the options given below.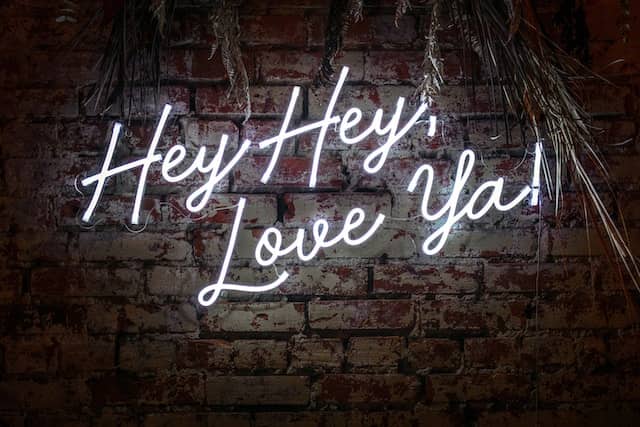 1. Why can't you just 'Hey' Back at your match? 
It's not a great response to share back, at first. 
But, to start smoothly and when you have no clue about your bumble match, you can simply share 'Hey' back at her. 
And, it doesn't just have to be 'hi or hey'. 
You can add a few extra words or emojis to let them know that you're not making fun of them but just being playful. 
Examples: 
"Hello, there"

"Hi, How's everything going? "

"Hey, nice to match with you"
Don't want to look desperate or insecure? Better consider these Short dating profile examples for Women.
2. You better ask some regular questions to your match. 
You two have matched and don't have much information about each other. Nor is it possible to get any clues about your match's personality. 
Here, it is better if you get to know each other at some level first. 
Like there are some good questions to ask strangers to make connections, ask them.
Ask her about work, personality, interests, hobbies, or what she is doing right now.
The routine questions are not to put any pressure on your bumble match. 
When you respond to 'Hey' on Bumble this way just shows that you're interested in knowing her and trying to start a good conversation there. 
Examples: 
"Hi, how are you going?"

"So, how long have you been on bumble?"

"What are your plans for this long weekend?"
And, you can hope for some flirty replies to how are you from your match.
3. Try some situational jokes or funny stories.
You're still confused, not sure how to react to when girls say just Hey on bumble. 
But, that's fine, not a big deal. You can be frank and share some hey jokes here. Indeed, 
Well here, you have to be more creative and funny with your reply. Use your sense of humor wisely.
You don't want to annoy your match in the first text. 
Examples: 
"You know the last person who said Hey to me was blocked by a bumble." 

"It's a new update on bumble that whoever says 'Hey' in the first text, will be suspended for two weeks."

"That's it? I'm waiting for you to write something. No problemo, my turn." 

"You're the first person to send me Hey. It's really exciting, though."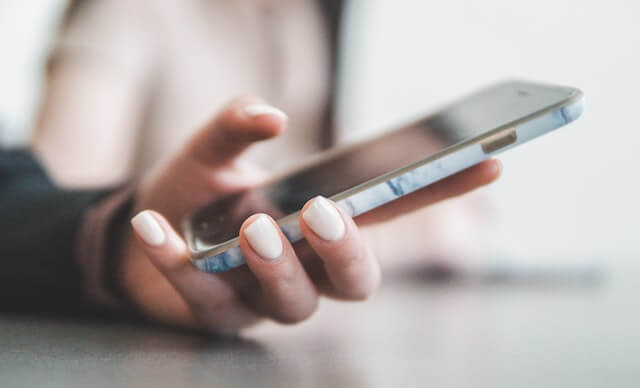 You finally get matched with someone but she just texted 'Hello'. 
Nothing to stress over. Be cool. 
Maybe this person may have just downloaded the bumble app. Else, if it's a girl… she wants you to keep the conversation going.  
Better share your excitement to get matched with them. 
It's time to begin the conversation with a positive note, despite the regular bumble opener 'Hey' that gives you nothing to start with.
Examples:
"Hi, I'm so glad that we're matched here".

"Hey, I'm really excited to meet you on Bumble."

"You're actually my first bumble match and I'm happy to meet you."
More, here are some of the best Bumble opening lines to start a fun conversation with your match.
5. Pick the common things within you. And, start a chat. 
If you're not getting the first text as exciting as you want, that's it. 
Nothing to care too much about it. Instead, you can take the responsibility to lead the conversation. 
Just go through your match's profile again and look for things you have in common. 
You'll get the conversation topic from her bumble bio 'about me' or the pictures they shared.
Examples:
"You know what I like the best thing about your profile is…"

"I've never seen such a creative profile like yours."

"Your love for traveling brings me here. I'm seeing you as my travel companion for the next trip."
There's no point to overthink why your match shared just 'Hey' to you on bumble. 
They've accepted your match request and shared the first text, so it's enough to know that your match is interested in you.
But, she wants you to talk to them first. 
So, you can share something special about them as a good response. 
Mostly about what you like about their profile than any personal comments like their appearance, clothes, or body. Avoid that. 
Be special but avoid being too personal. 
Examples: 
"I love the way you describe yourself on the bumble. It's so poetic."

"Love your writing. Are you a professional writer or what?"

"It seems like you speak from your heart, I feel that while reading your bio."
Finding a date and friend on dating sites are different. Learn how to write a Bumble BFF bio, when you're searching for your buddies.
7. Try some interesting questions to develop connections. 
Who says your early interaction with your match has to be perfect? 
It's fine if your match texted you only 'Hey or Hi' on bumble.
Be more interesting and start making the conversation engaging for both. Here, you can ask good questions on bumble. 
The right questions will start the conversation and develop the connection with your match. 
Examples: 
"How would you describe yourself in just three words?"

"What is your expertise level to use bumble?"

"Let's share a small introduction of ourselves here. You said, Hi. So, you'll go first."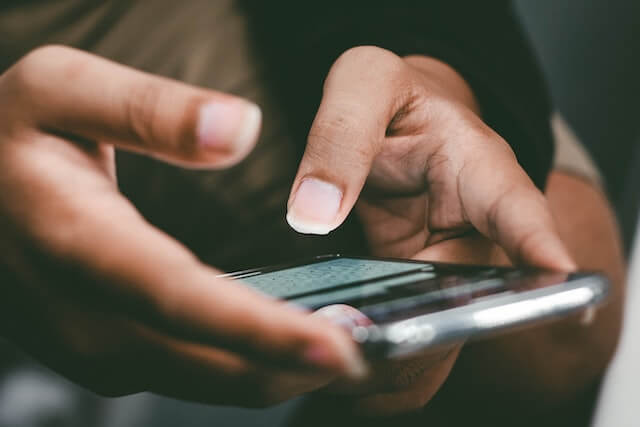 It's nothing wrong if you share some hilarious pick up lines with your match, based on the situation there.
Better avoid using some cheesy and dirty ones. 
Instead, you can be more creative and unique with your pickup lines.
When you don't get any, you can simply playfully tease your match to send you just Hey on bumble. 
Examples:
"So, this is my 'Hey' Now, what do you do next?"

"I never plan that we'll start this way. Can we start over?"

"Come on. There's so much more you can say other than this one." 

"I never thought that Hey could be an icebreaker. But, that's fine, because you're cute." 
9. Ask: What are you looking for in your match or date?
It's nothing wrong to be upfront with each other's preferences and dating choices. 
After all, you two are on bumble and have some ideas about your perfect match or date.
You can directly ask your match about what is the purpose to be on bumble. 
It's just a clever response to 'Hey' on Bumble, to find out what their expectations are.
Examples: 
"So, what brings you on bumble?'

"How would you decide whether you should go on a date with your match or not? "

"What are your dating goals, seeking something casual or serious?"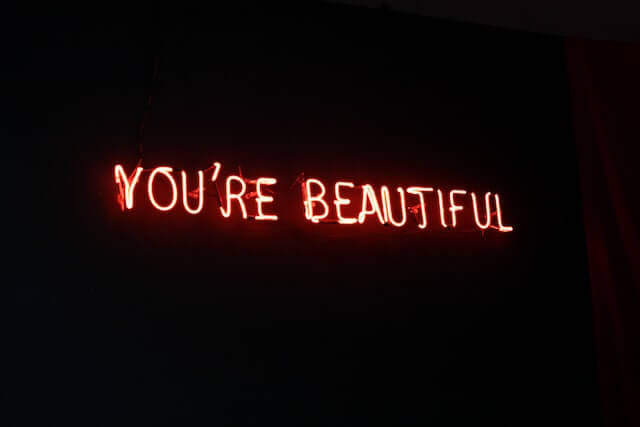 10. Point out something unique from their 'About Me'. 
Acknowledging a match about their achievement or something unique is the right move to get their attention. 
No problem if a girl only messaged 'hey' on bumble.
You can make it interesting when you know how to make it a cute response.
Also, take a close look at what girls write in their Bumble profiles to find out how to make 'your match' feel special. 
It could be anything from admiring, positive, or good about this match that you found impressive.
Here, you want to use it to leave a good impression on your bumble match.
Example: 
"I'm really glad that we both love the outdoors more than binge-watching at home."

"You seem like a hardworking and passionate person. What's your purpose, btw?"

"I went to the same place two years ago. Really want to know how this place is like now?"

"I too love dancing and singing. But, I never get on stage like you. Maybe one day!"
11. Ask: What are you looking for in a relationship?
When you're not on bumble to play any game or to waste your match's time. 
If so, then you can ask some deep-level questions only when it feels right.
There's no need to be rushed, though.
But, only when you know that your match also clearly mentions that they're also looking for something serious… then you can ask about their relationship priorities, desires, or goals. 
It's nothing wrong to respond to 'hey' from a girl on bumble with such questions, at least you're being honest. 
Examples: 
"It's like you're also here to find your soulmate, right?"

"So, what are you looking for in a man– your ideal partner"

"Glad we matched here. Are you also in search of someone to delete this app together?"

"Share the best three qualities you expect in your future partner."
12. Exchange what you like about each other.
There's something that brings you two together on bumble. 
Your match may have shared just 'hey' to you, but there's something they keep their interest in you.
You can both share what makes you both send and accept the match requests. 
When your conversation hasn't yet started, you can discuss the best things about each other. 
Like starting with exchanging each other's likes and interests that made them swipe right on each other. 
Examples:
"Thanks for matching. Let's share the three best things that we like the most about each other."

"You know what caught my attention on your profile?"

"What are the best reasons someone should swipe right on you (Or, the worst reason why to swipe left)?"
Well, if you need to fix your bumble profile, have some Bumble bio ideas for Men to write a good one for yours.
Conclusion
Well, truly agreed that a simple 'Hey' on bumble isn't a good opener. 
But, that doesn't mean that your match isn't into you.
Maybe your match is actually an introverted person or they want to start slow. 
Or especially, she is a girl, so she wants you to make a move and impress her. 
No matter what it is, knowing how to respond to hey on bumble reveals your texting skills.
You don't need to overact or stay confused anymore. 
Even though bumble gives preference to girls to text first, she still expects a guy to create interest and catch her attention. 
The above-shared responses are all the best for various scenarios, you better know which one perfectly fits yours. 
She has already taken the first move saying 'Hey' to you.
Now it's your turn to bring the conversation up by picking the right approach.
All the best for that!!!