Last updated on December 21st, 2022 at 05:57 pm
As an independent, bold, and smart girl, you know to pick up your type of guy, Right?
So, we've prepared the list of the best tinder pick up lines for girls to use on guys, so you can strike up a conversation and flaunt your personality the perfect way you want. 
Wait a minute… "Pick Up Lines For Girls??"
Yes, of course. There is no reason to be surprised.
Modern girls know how to pick up the right guy rather than just waiting around to be picked up by the one.
They know the type of guy they want to date or spend their lives with.  
And, if you recently met the guy on tinder and he seems like a great match, you better know what to say as tinder opening lines. 
A simple "Hello", "Hey'', ''Hi'' or the same cheesy pickup lines won't work anymore.  
By starting with the right opening lines, both of you will gain clarity about what you both want from this connection and how to make it work for you both. 
Identify some clues about his personality (and purpose) from the tinder bios (about me) for guys and use a fit pickup line that seems appropriate to say to guys. 
No matter whatever your goals are, further you will find effective and the best tinder pick up lines for girls that will help you start a meaningful conversation with a guy from the very first message. 
Cute Pick Up Lines for Girls on Tinder
If you find a cute guy on Tinder, there are some special ways to describe your feelings to him.
And that, without sounding overly affectionate.
Check out these cute pick up lines for girls to make him excited from the very first message.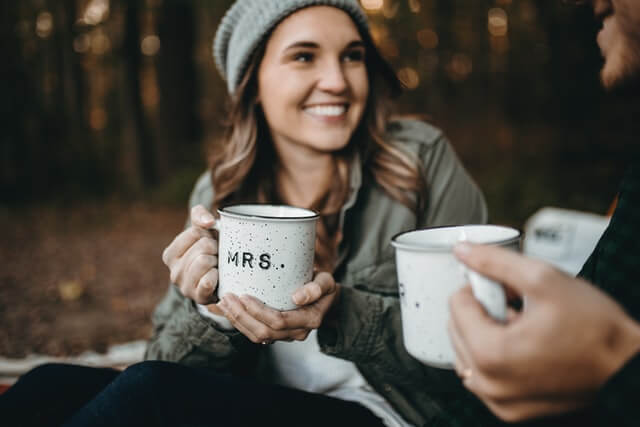 1. I'm about to be there with you. Do you want anything else or just me? 
2. Are you, Mr. Right? Oh, great! I have been searching for you only. 
3. I think I know you from somewhere. Most likely from my fantasies. 
4. It seems you're a workaholic. Would you like a little distraction? 
5. I really want to be there on your 'to-do list'. 
6. I think you're a good guy. I want to reserve you for a lifetime. Can I?
7. You are more like that guy, I think of while cuddling my teddy. 
8. You have to be good at cuddling and making me laugh, or else I will teach you.
9. If I found you cute in person, too, I would stop looking for my celebrity crush. 
10. I'm about to tell you that you look handsome. I don't want to be one of the hundred girls who said that. I'd prefer to say you're absolute perfection. 
11. I will sign up for a lifetime membership with you, if we have a good time on our first date and especially when you look exactly like your profile picture.  
12. I don't have the words to describe the beauty of your eyes. I can't help but fall in love with you.
13. Do you have any idea how cute you're looking?
14. Just shut up and tell me when we're going on a date.
Also, refer to some good tinder bio examples for girls to make a profile that gets you quality matches. 
Good Tinder Pick Up Lines for Girls to Initiate a Chat with Him
Well, asking him, "Hi, how are you?" and "What do you do?" on Tinder, are indeed not good icebreakers.
It's important to be a little creative with your first message. 
Be sure to start with these interesting opening lines on Tinder to make him feel that you are excited about this connection and that you two are gonna be a good time together.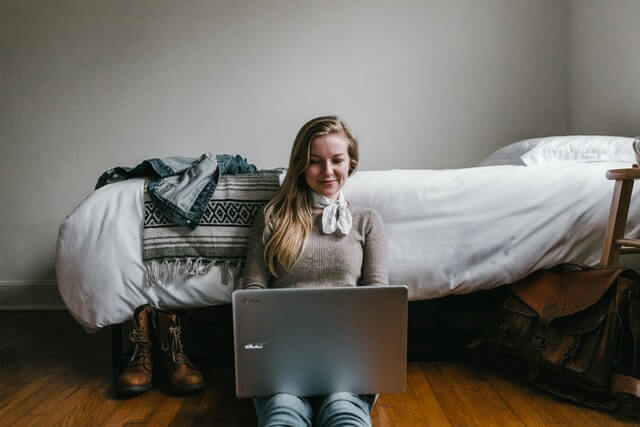 1. Well, I believe in numerology. Give me your number for a compatibility test.
2. Make me smile, I dare you. If you successfully do that, I'll be yours. 
3. So, What are your other favorite things besides me?
4. What a wonderful match. So, are we going to start slow or just jump right in? 
5. What is it that makes you feel like you have finally met the guy of your dream?
6. What are the chances that we will wake up the next morning in the same bed?
7. After we matched, I haven't taken my hand off the keyboard. Because you're my type. (Still typing…)
8. It feels like I'm an archaeologist because I've been working hard all these years to find a piece of art like you. 
9. You definitely deserve to be in the art gallery. But  I don't want anyone to keep staring at you for hours.  
10. Do you also believe in love at first sight? Or, I'll have to start it over again. 
11. Maybe I'm not the first love, but I could be the just love that you've never experienced before. 
12. I don't care whatever your name is, I just want to call you mine.
Related: Funny Tinder Pick up Lines for Guys to Get Laid
Best Tinder Pick Up Lines for Girls to Use on Guys
If you want to make a special first impression on a guy from your first text, you need to try something creative, something new beyond his expectation. 
And, the following are the best tinder pick up lines that are perfect that you can use to start an exciting conversation with a guy you like.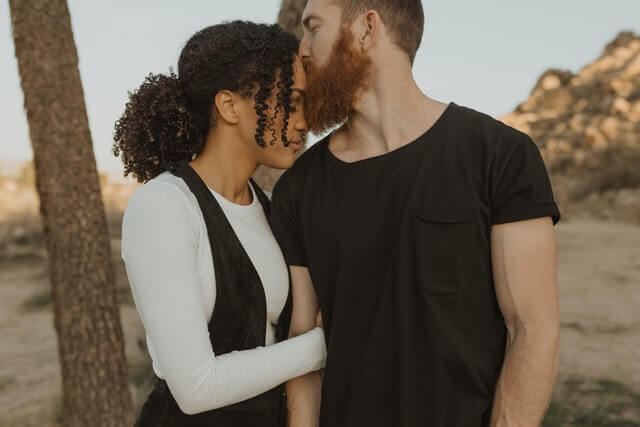 1. This place is really getting hot. Do you also think it's because of both of us?
2. Please help me out, I'm actually lost in your eyes. 
3. Whatever car you drive, dude you already drive me crazy. 
4. Of course, you can borrow a kiss from me. But I will want it back with interest, right?
5. Your parents must be great bakers? Because you're the cutest pie. 
6. What are your favorite drinks: coffee, beer, wine, or tea? Mine is, hot-tea.
7. I know you're as hot as the steam engine. But still, I want to touch you naked. 
8. It's great that they don't charge taxes for being so hot. You must be the highest taxpayer then. 
9. What are your thoughts about our scope to end up being together?
10. I can see in your eyes, how desperate it is to meet mine. 
11. Wow, you are more like my future husband. 
12. Every time I see you I just look up and thank god and then start talking to you. 
Related: Clever and Funny Hinge Prompt Answers For Girls
Flirty Pick Up Lines for Tinder to Tease Guys
As a girl, it's fine to do a little flirting when you find a good match on tinder. Use these flirty pick up lines for girls to let him know that you found him hot and couldn't resist asking him out. 
Let him know that you're a bold girl who knows to present her feelings well enough.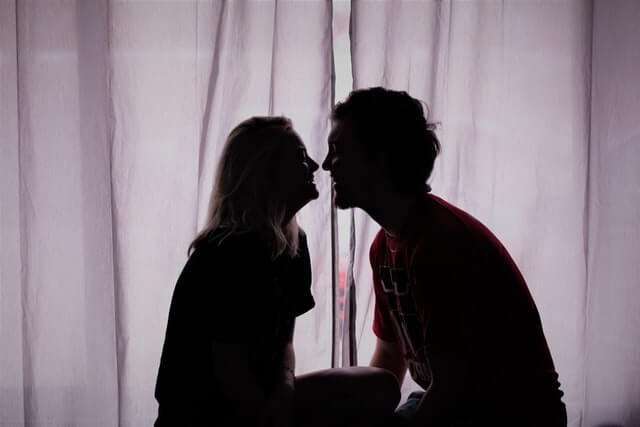 1. Seeing you in the mornings next to me will be an absolute privilege. 
2. I'm sure when creating you the god has hired some experts or do it by himself. 
3. Don't blame me for stalking. Blame yourself for being so sexy.
4. Let me guess, your name is Mr. Handsome. Am I right?
5. Kiss me as if you're kissing someone for the first time or the last.
6. Let's be each other's last date on tinder and close this game for a lifetime. 
7. Those who say Disneyland is the happiest place, don't know you exist. 
8. I was completely turnoff by a hectic day, but your message turned me on.
9. I will file a case against you if you don't return my heart. Or you can give me yours, instead. 
10. I'll seriously regret my life if I have talked to the cutest guy on tinder and never go on a date with him. So, are you available this weekend?
11. I've been living a routine and aimless life. But, after I saw you, I feel like now I have some aim and interests back in my life. 
12. You have no ideas how many guys I have to reject just to be with you. Call yourself lucky as I'm very selective, though.
Take a look at this article when you don't know- What to talk about with your tinder match? 
Funny Tinder Pick up Lines for Girls to Use On Guys
Out of any other options, funny opening lines or jokes are the most common approach to start a conversion with any new person.
Whether you use it as catchy tinder chat lines for girls or guys or a casual chat, that overall develops interest from the very first conversation. 
Take a look at some funny pick up lines to say to a guy on tinder to get him laughing.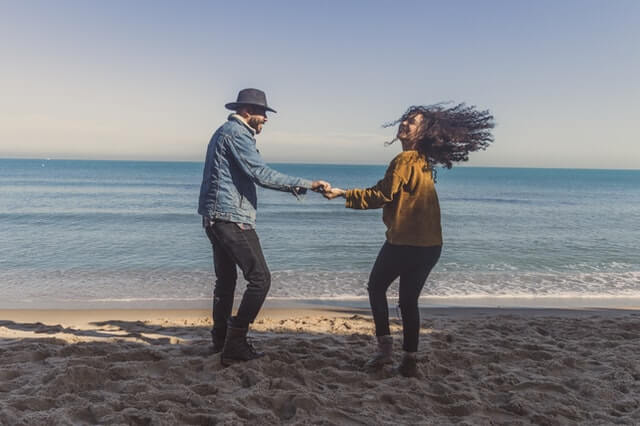 1. Officer, I have no idea when this dude has stolen my heart. I'll happily give my heart if he asked, but he just took it away without asking. 
2. To me, you are like my ordered food, that I have been waiting for with an exciting feeling in my heart.
3. Please don't play hide and seek anymore. You have no idea how much time it takes for me to find you. 
4. OMG, where you have been so long. And I was looking for my life partner in such a  crazy guy. Thank you for saving me. 
5. Let's make a perfect weekend for each other, then keep doing it for a lifetime.
6. If we make it all the way to the end, we are definitely going to make our friends jealous.  After all, we both look amazing together. 
7. Now that I met you, my purpose of installing a tinder has been met, too.
8. I finally swiped right, what else do you expect me to do to prove we are soulmates.
9. All I look for is someone to call me beautiful even I'm not wearing my makeup. 
10. It doesn't matter how you look to others, you look fine to me. 
11. Wow, you love soccer. Actually, I also love soccer, too. Let's catch up for the next game.
12. You are the guy who makes other girls feel jealous of the one who has you. Can I be that lucky girl?
13. Are you always these hot or have attained some course on the same?
14. Have you glued your profile? Because after watching it, I can't get my eyes off it.
15. Officially, you're the first guy in my life that I approached first. Yeah, consider yourself lucky.
16. What was the first thought in your mind when you see my profile? Be honest, because I know.
Related: Great Bumble Bio Examples for Girls To Have Inspirations
Clever Tinder Pick Up Lines (For Independent and Bold Women)
Of course, you are a smart and self-made woman who can make the right decisions in life.
You feel confused when responding to Hey message on tinder. You want to be upfront from the first interaction.
And, by using these clever tinder pick up lines you make sure that a guy understands your goals and what you're up to. 
Thus, you're more likely to retain the interest of someone with similar goals.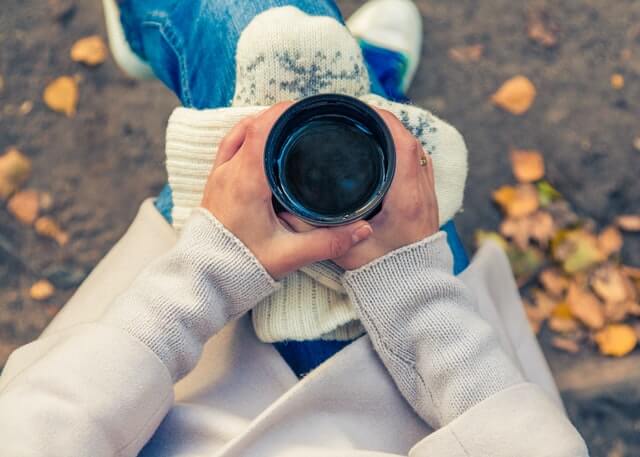 1. Hey, I think one girl has a crush on you. Can I fix a date for the two of us?
2. Please stop being so cute. You have me now. I don't want other girls to get in love with me the way I did. 
3. Maybe I am not good at drawing. But still, I can picture you perfectly in my mind. 
4. They say happiness is within you, in your heart. True, because you're there, already. 
5. Excuse me? What time is it – I want to record this moment, as it's when my life changed completely. This is the time when I talked to you for the first time.
6. How dare you take my heart without my permission. Ok, keep it, I think you deserve it. 
7. Well, I was about to leave tinder, suddenly I saw your profile from nowhere and my faith was restored. 
8. In general, it's the guy's responsibility to pick up a girl. However, you are so handsome, and I don't want to lose you to someone else. I do it because I don't want to wait. 
9. It seems you are a genuine person, by the way, what are you doing on Tinder? Let's uninstall it since you have me now.
10. They say everything has a perfect time to start. And I think this is the perfect time for the ultimate purpose for which we are here. 
11. I don't know why but you're kind of look like my life partner. 
12. Looks like you are a shy guy. Maybe I should approach you for our first date. Call me impatient but I don't want you to be spoiled by any other girl.
Not sure what to ask on your first date? Here's a list of good questions to ask on your first date. 
Dirty Pick Up Lines for Girls to Say to a Guy on Tinder
Before we move on to this list, ensure that these dirty and sexy pickup lines are just for entertainment purposes only.
You shouldn't use it when you're approaching a guy for the first time or you two haven't reached that level of comfort.
But, yes you can use this as jokes on someone who is kind of familiar with you also when you two have been exchanging dirty jokes and teasing each other for a while.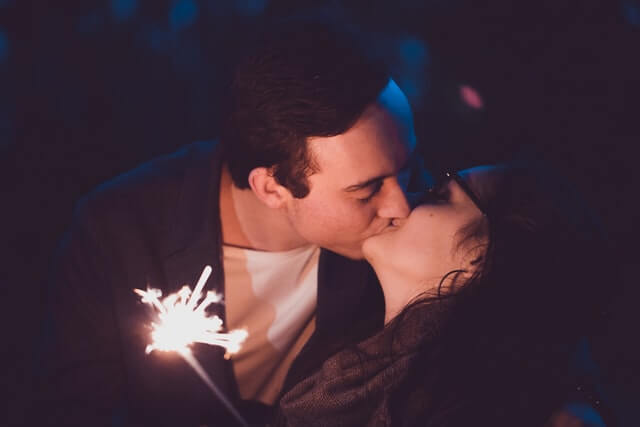 1. Oh, your lips look juicy. Can I taste them?
2. Please give me directions. I need to deliver an important parcel. The parcel is 'ME'. 
3. I just prefer straight-talking. I know what you want, and if you also can't hold it any longer, then… here is my address to come. 
4. So what's your name again? Okay, I will try to remember it for tonight. 
5. Your hot body is meant for it. Don't waste it anyway, I request you. PLEASE. 
6. Let's have some little dirty secrets between us.  
7. I got cold, can I borrow some warmth from your hotness. 
8. Let's play soccer, I will be a goal post, and let's see how many scores you can do.
9. Kissing is said to be an exercise in itself, wanna work out with me?
10. On Tinder, I'm like an island, disconnected from everyone and untouched by no one. Want to take a tour here?
11. Don't call it stalking, I'm doing a Ph.D. on you.
12. I apologize for having imagined you naked in my dream without your permission. Sorry, but you're hot and it's impossible to resist. 
13. Oh man, your WiFi connections look strong! Can I connect with you?
14. You're like my favorite cake that I can never get enough of. Yeah, I always want a piece of it.
15. Do you mind if I park my lips on yours tonight?
16. Now is the best time to do anything. So let's decide what to do first dating or simply hookups?
17. Oh, so you're a soccer player. You must have known many positions, then. 
18. You fix the place and I fix the time, and together we'll help each other go out of this world.
Related: Flirty Responses To Why Are You Still Single
Final thoughts
So that's it for this post. 
We hope you now have some awesome opening lines and chat-up lines to break the ice on tinder. 
Further, such openers help you to have an enjoyable conversation with guy(s). 
Also, remember that not all shared pick up lines work with every guy.
It would be better for you to get to know him like his personality and the reasons why he is on Tinder.
For that, it's a great idea to ask some good questions to ask a guy you met on tinder, along with these chat-up lines or opening messages.
That way, you make a meaningful connection with this guy, from the very first interaction with him.
Go with the most suitable opening line from this collection of best tinder pick up lines for girls to use on the guys, whether it's funny, flirty, or clever… this list is all for you.
Also, it's a good idea that you use such lines, after going through a guy's profile, learning… If your both's tinder goals and personalities are match-worthy or not.
Wishing you the best for that!!