Last updated on December 21st, 2022 at 04:00 pm
If you're looking for some fresh and unique Instagram captions for home decor then you're at the right place.
Here you will find the best collection of interior design captions, home decor quotes, and sayings that you can simply copy-paste into your next Instagram post caption.
From your elegant living room areas to your new furniture, these are the perfect IG captions and quotes you need. 
Home Decor is More than just 'Design or Desire'
Well, it may seem that home decoration and interior designing are just related to designing everything just enough to look good. 
But, it's actually more than that.
It is also the way to fully express the homeowner's personality and experiences.
As well as to embrace the lifestyle and family vibes of people living in there.
After all, buying a house and further proceeding with decorating it in its own ways is the sense of accomplishment that a person feels during the route. 
And if you've recently bought a new home, then take a look at our Ultimate list of the new home Instagram captions, that perfectly describe your new home vibes greatly. 
Whether you're an interior designer or architect (want to post a recently completed project), or a homeowner (sharing the pictures of the renovated house)….
Here, we have some best home decor captions and quotes that you can get inspiration for your next Instagram post. 
Inspiring Home Decor Captions for Instagram
No matter if it's the first time you're about to decorate your house or the fifth time, the entire process to design it your way, is quite interesting and full of excitement overall.
If you're looking for some perfect home decor Instagram captions then this is the list for you.
Feel free to use these captions as your next Instagram post related to home decor, interior designs, and home improvements.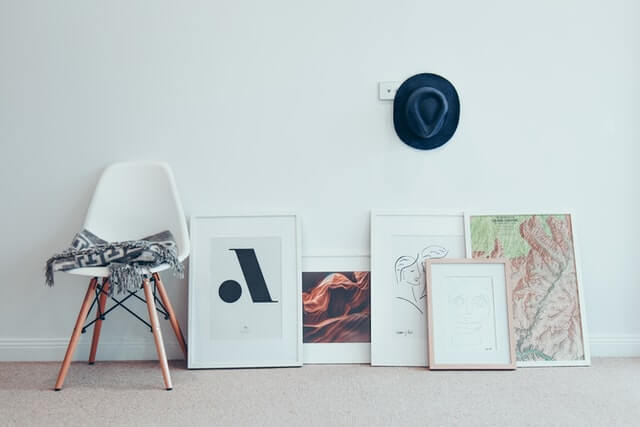 1. Decoration to the home is the same as meditation to the soul. 
2. Ultimate decoration role: Just do what you love, but ask your wife's permission, first. 
3. Bring your perfection to the next level. 
4. Creativity is when you make a mistake and everyone likes it. Design is when with the hope that other people will like it.
5. Don't spend too much time decorating your home, you also have to live there. The real comfort is living inside the home, rather than outside. 
6. As far as you love it, nothing goes out of fashion, ever. 
7. Home is the place where you can literally paint anything on the walls. 
8. Give your home such a deceptive look that everyone has to believe that you belong to the royal family. 
9. Design and creativity are two different things. Designs are what homeowners expect, and think it's creative. Creativity is what interior designers can do, but end up designing, what the client suggests.
10. No matter what, make sure your home decoration presents your lifestyle perfectly. 
11. You follow trends. I set the trends and we are not the same, Bro.
12. It does not matter how much you spend on your home decor. Make sure it conveys your story in a unique way. First, make sure it has a story.
Read next: 63 Work From Home Quotes and Captions for Instagram
Instagram Captions for Interior Design Posts and Pictures
No matter whether you have a big house or a small one, you can make a huge impact with your inner structure designs and space designs.
Well, interior design is more than just a way to utilize available space, it's also an exercise to decorate a space in a way that represents the lifestyle of the people who live there.
Looking for some related interior design captions, then here is the list for you.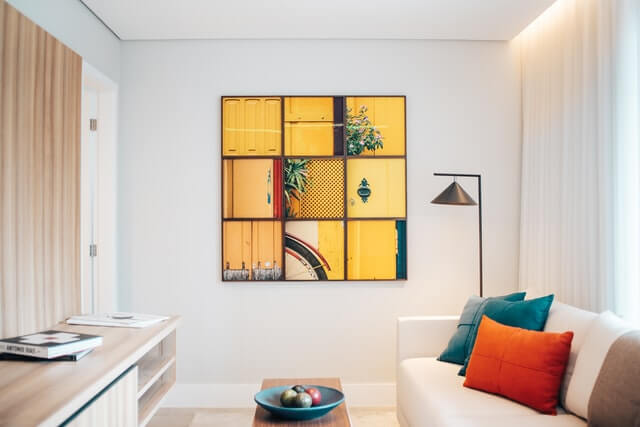 1. Never decide under pressure, whether it's about marriage or decorating your house. If you do so, then in the end you will regret both cases. 
2. When it comes to home decor, listen to no one follow your own style and hire interior designers to do what you want them to. And don't listen to them, either. 
3. Each home tells something about the people who live there. Btw, why is your home barking?
4. You think that you have built the home of your dream. But, eventually, your home is building you along. 
5. The purpose of design is not to look everything great, but to keep them organized so that it looks good. 
6. When something feels good, it really looks good. 
7. After all, it's not the color and decoration that make a good home, but the people who live in it. 
8. Creativity demands nothing, just your approval to go with its flow.
9. It is proof your home decorator did an excellent job when someone asks for their contact number. 
10. Add a single element to every room that initiates the conversation with the one who sees your home for the first time. 
11. Simple designs are complicated to draw. Complicated designs are simple to draw. What a strange 'design' thing.
12. I no longer close doors or windows anymore. We've decorated with unique designs that catch everyone's attention and we aren't going to complain about it. 
13. A big house is pointless if you do not know how to utilize the space effectively.
14. Consider hiring an interior designer, whether your house is big or small. They don't just decorate your house, but also provide you with a peaceful living environment.
Read next: Work From Home Benefits : Top 10 Reasons to Start Working Remotely
Funny Home Decor Quotes for Light Mood
Home is not just a place to live, but a destination where you come to take a rest till your next adventures.
And it can be anything after working long hours at the office or after roaming all over the world.
In the end, this is the place that provides you with so many memories and life experiences.
As you decorate your room with unique decorations that clearly express your journey, we want to share some creative and funny home decor captions and quotes that are fun and light-hearted.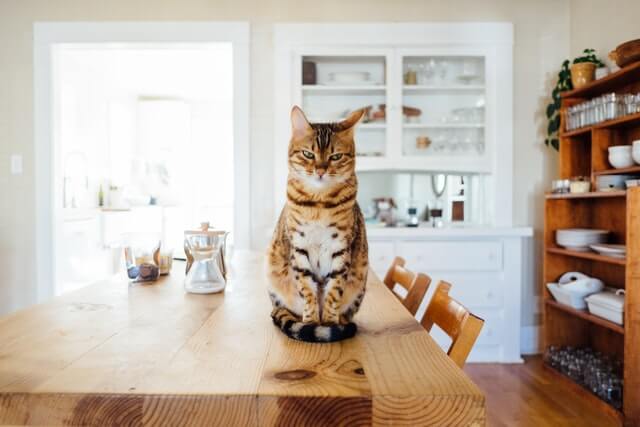 1. Creativity is something when you follow your heart. Design is the order of mind, regarding what to do with creativity. 
2. Never leave your client to fall back on the trends. Help them keep up with the trends. 
3. Overall, the architect's duty is to ensure that natural light comes in the right way so the inner decoration looks good. 
4. The great furniture doesn't belong to the house, but to the museum.
5. Build a home based on your memories. Design is based on current trends. Make it so great that the upcoming generation will be proud of you in the future. 
6. The most essential skill of an interior designer is not creativity, but active listening to the client when they're first time interacting and discussing house renovations. 
7. Designers know that they won't work with the same client for ten to twenty years, and they still deliver the best work.
8. Minimalist designs are the toughest ones. Because you simply can't decide which one to keep and which one to ignore. 
9. You decorate your house, make it look new. But, why aren't you doing the same with your thoughts?
10. Hats off to all interior designers out there, who are so busy in their job that they forget to design their own house. And actually, hire some other designers to fix their own house.
11. Just because they're designers doesn't mean they can design your life, too.
12. Keep your home so clean that everyone prefers to keep it that way when they're there. Especially the furniture and walls. 
13. If you want a change in your lifestyle, first change your home interior and then see. 
14. Be such a highly creative person that your interior designer gets a chance to do something new.
15. No home interior or decore can be boring, anyway… Either you're in the wrong house or you've not paid your contractor on time.
Read next: 48 Insta Caption & Short Quotes On Life Lessons
Interesting Home Decor Sayings and Quotes
Decorating a home is not a simple job and such interior designers know it well.
After all, they have to adjust their creativity in order to align it with clients' budgets and expectations.
Want some great words of appreciation, then this best list of funny interior design and home decor quotes and sayings that will creatively inspire you for sure.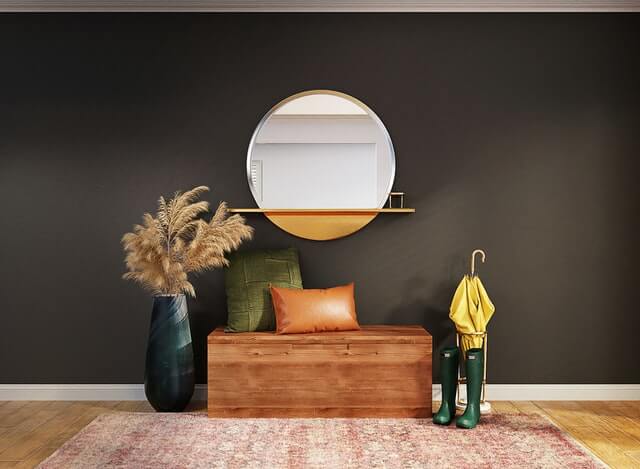 1. When you have a client that has a good budget as their expectations, then consider yourself as a blessed architect. 
2. Artists and designers are humans. They also need money to support their family and they also get the regular bills just like you. So never think that they do it just for passion. 
3. People who get so shocked after seeing the price of good designs, simply have no idea how much a bad design is actually costing them. 
4. As an interior designer, you have to relax your client who is too serious with home decoration. Inform them that it's simple design work and not a marriage. They can change it after three or five years. 
5. Never say 'less is more to your clients. It's the same thing you get to receive when you ask for payment after completing a design project.
6. Design is not perfect, design is not everything. But, no matter what it just feels good within. 
7. The job of interior designers is really tough, as they have to fix clients' mindsets first before they allow them to fix their homes. 
8. Design your home in a way that not just looks good, but makes you desperate to come back home early. 
9. Minimalist design is good, as far as the client also never goes minimalist regarding payment, too. 
10. In the design industry, the word 'last' is the most important one. Last long, last week, last day, last moment…
11. You really never see such honest people like architects and interior designers. First, they support others to build dreams homes, before they build one for themselves.
12, You bought a new home and that's not the end. Instead, it's the beginning of the real home-making process. 
13. When it comes to giving an amazing interior design, designers have to balance creativity and possibility. So try to understand them. 
14. Fill your heart with best wishes, your mind with dreams, and your home with colors.
15. Design rule #1. Break as many rules, as you can. 
Read next: Fresh and Funny Knock Knock Jokes
Living Room Captions for Instagram
If you just renovated your living room and are looking for some good caption quotes for the same, then here is the right list for you.
Presenting living room quotes for Instagram that you can copy and paste to your renovated or decorated living room.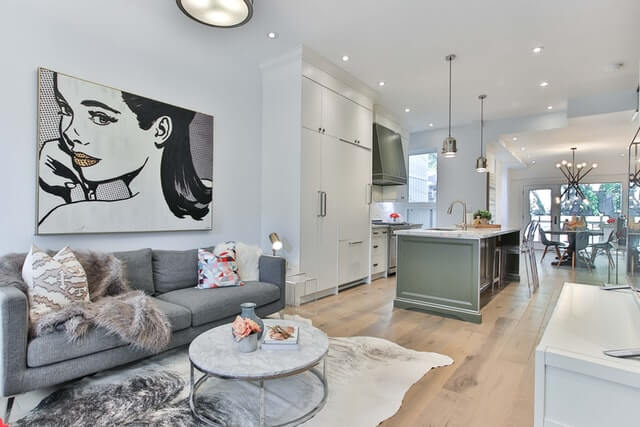 1. After all, your living room is the heart of your house, so you should fill it with exciting furniture and things, as well as keep it clean. 
2. Having a beautiful, comfortable living room with an elegant design is what makes spending time with my family and friends at home so much fun. 
3. Well, for creators like me, the living room is the second destination to discuss ideas which I get from nowhere. I simply share them with my family, siblings, or friends whoever is there at the moment. 
4. I highly recommend you to work on your living room first of all, after all this is where you spend most of your time when you're at home. 
5. Whenever I don't feel like working, I simply go to the living room with my laptop and get distracted by my kids and wife. At least now I have a reason to stop working. 
6. If you ever feel struggling to decide something in your bedroom alone, then get outside and sit with your family in the living room and ask for their suggestions. 
7. When you have a well-decorated living room, with the furniture at the right place and with great interior structure, then I'm sure you can generate as many ideas simply by staring at the walls. 
8. Happiness is being with your family on weekends in the living room, enjoying family time talking, laughing, and living good moments together. 
9. Playing with your favorite toys, trains, Legos all over the living room floor together with a wonderful sister… That is what a priceless memory looks like. 
10. From the inside playground to the dedicated workplace and my living room, everything keeps evolving, just like me. 
11. When we were kids our living room was a wrestling spot for us, our brothers. Now, we both sit together, relax, discuss business stuff, and nothing else. 
12. Ensure that you decorate and design your home in such a way that you feel excited about inviting friends and family.
Read next: 36 Things To Tell Yourself In The Mirror Everyday
Furniture Quotes and Captions for Instagram
Even after you invest a lot in your home decoration and interior design, if you don't have the right furniture collection there will be a gap.
Additionally, if you just bought some furniture for your home and are looking for some perfect furniture captions and quotes for Instagram, then here is the list for you.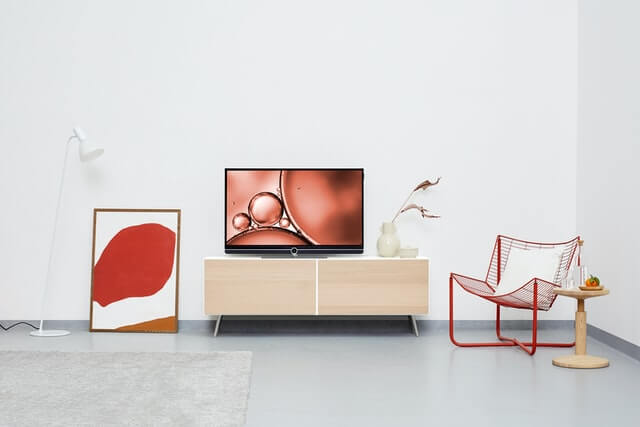 1. The home furniture that you choose must match your personality, so never choose it based on price alone. 
2. I think the dinner table plays an important role in the lives of every family. Because it's where most important decisions are taken, normally. 
3. When you have furniture and you hesitate to show it to your guests, that means you really love this furniture. 
4. On the surface, it seems to be just a table and just chairs, but when you closely look at it you get to see the feelings and memories that you live with. 
5. At this moment, somewhere in this world, a wife checks her newly decorated house excitedly, while her husband is sipping his coffee, sitting on his favorite chair. 
6. It's time to change your furniture, the same way people have to change their minds, when things are not working out that way. 
7. The advantages of furniture are many and what you think is just a few. 
8. The dream house alone is not enough, so you'd better have furniture that perfectly fits your personality. 
9. Whether your furniture is durable or not, always choose to have such memories that are long-lasting, for sure. 
10. The perfect furniture can't be suggested or recommended. Whenever something feels perfect, it is actually that perfect. 
11. When you renovate your home decor and interior designs, never forget the furniture. Yeah, never.
12. What type of furniture do you need to which color suits your living room, is no one's business except you. After all, it's your home.
Read next: 82 Instagram Captions for Self Love & Self Care
Home Decoration Quotes for Instagram
We all love designs and decorating stuff, right.
But, when it comes to home decoration, we kind of feel more connected to it, as well. After all, why not, this home gave us so many memories to live by.
As we decorate our homes, we are upgrading our lives along.  
And if you are looking for some home decoration captions & quotes for Instagram, then we have prepared this list just for you.
Such best home decor quotes will express your feelings, greatly, because it's unique, funny and the perfect one, overall.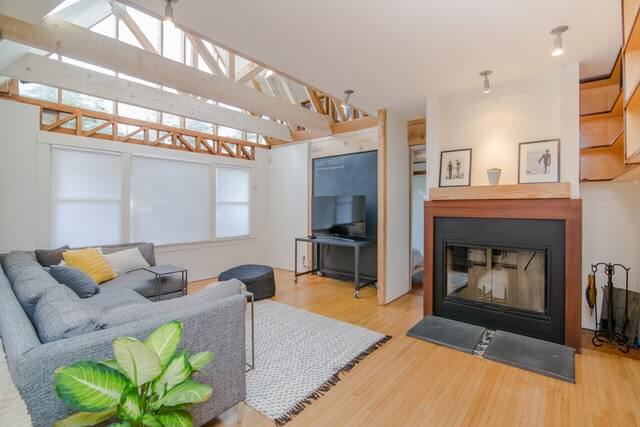 1. In the end, designers know all the technical stuff, but not your feeling. So make sure to guide them when your indoor designs are as perfect as your feelings. 
2. Be creative, be bold when it comes to designing your living room, and eventually, you'll have the decoration that suits your personality really well. 
3. Once you become comfortable with your home and walls, then you'll have the desire to change it to something else. And that's fine, that happened to all of us. 
4. When the interior design and decor go right, you can feel that everything in your life also goes right and positive, like never before. 
5. Don't just design your house, sometimes design and update your thinking, too. 
6. The architect and interior designer will help you design and decorate your house the way you want. But, first of all, make sure you exactly know what you want them to do. 
7. First of all, always aim for comfortable living, then focus on making the most elegant indoor and living room. 
8. I love everything about design and decoration. Yeah, sometimes it costs me well. But, I still love watching the renovated walls, living room, indoor, kitchen area, and the entire home. 
9. Still wonder how people spend a thousand dollars on renovating their homes and redesigning their structures. But, they can't do the same with their thinking and lifestyle. 
10. Don't just hand over your living room, indoor to the professional, always interrupt them and put pressure that they fear like you're really serious about your home decoration. 
11. Well, the purpose of decorating a home is not to make it just look great like ever, but to keep it looking like a home.
12. Visualize your home as a storybook. The walls are the structure, while your interior decoration is the story itself.
13. Whatever you plan for your home decoration. Take it seriously and design it creatively.
14. How happy you feel in your room directly correlates to how happy you feel in your life. Hence, make sure your room is clean and well-decorated.
Read next: 59 Good Morning Hustle Quotes For A Better Day
Home Improvement Instagram Captions and Quotes
If you're doing a home improvement and want to share the pics of that on Instagram, you can use these unique captions and quotes on the same.
Such captions like these will help you to reflect your best vibe of improving and adding something new to your home (or life).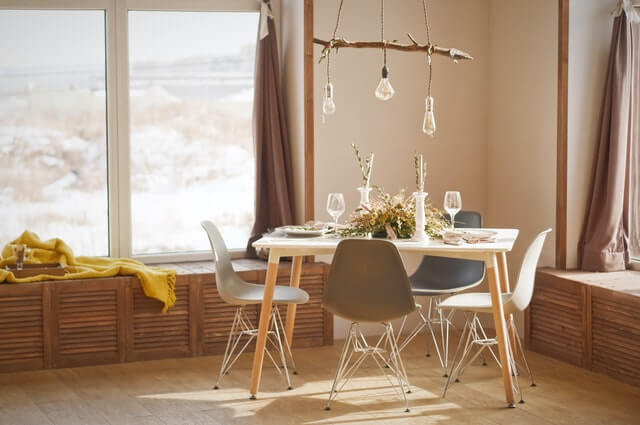 1. Similarly, you must periodically update yourself, you also need to improve your home interior and so the environment, too.
2. On the outside, it may just look like a structure, but every detail has a meaning within.
3. Have such a design at home that gives your visitor something creative to talk about. 
4. You won't get positive vibes If you don't make any improvements to your room (or the entire home).
5. Well, design can't be perfect. If you want to make it perfect, you're missing a lot.
6. Not every mistake in design is actually a failure… Some become masterpieces. 
7. What design suits someone else's home, not necessarily it has to suit yours. 
8. Art is not always about making things prettier, but rather embracing the inner beauty of things.
9. Design is the only thing where you have the option to balance well between heart and mind.
10. It is not easy to design, but it is meant to make things look easier.
11. Why it's called home improvement, while it's more like your whole life(style) improvement?
Read next: Different and Unique Ways of Saying 'Goodnight'
Final thoughts: 
We hope you enjoy these fresh Instagram captions for Home decor, interior design quotes, and sayings.
Among this great list of all captions and quotes, let us know which one you liked the most. 
If you feel that this post is of great value to someone from the design industry then, please share it with them. 
Thanks for reading.