Last updated on July 12th, 2023 at 05:05 pm
Your cousins are on the way to your home. This time, you certainly don't want to make it a boring gathering like last time.
Maybe you need some good activities to do together at home.
Be prepared in advance before they come home.
Luckily, in this article, you will find the best fun things to do with your cousin at home to have an enjoyable and relaxing meetup this time.
Here sharing some best activities for having a memorable time with your cousins whether it's their casual, sleepover, or a surprise visit to your home. 
What To Do With Cousins When Bored?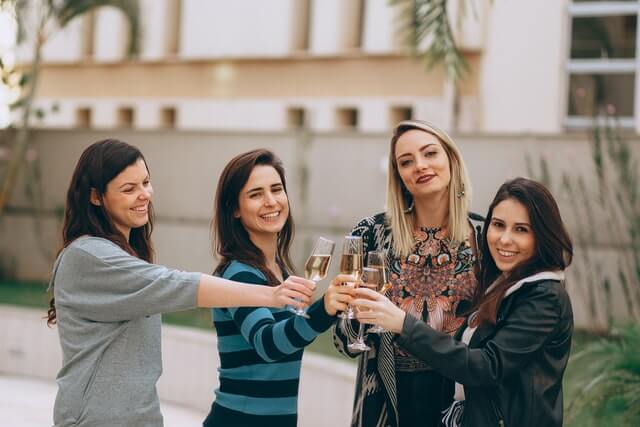 With your cousin, there's always a special bond. These are the people who make you feel like you're talking to a best friend and with a brotherly vibe. 
Whether your cousins came to your home for a surprise visit or have a weekend get-together…
As a host you better plan in advance regarding, what to do when your cousins are visiting your place.
And, most importantly how to make this time memorable one.
To avoid any routine talk, you can start with such crazy If you could questions for unusual and imaginative talk. 
Well, there are lots of activities that you can do together and it's harder to come up with one when you have to actually pick one that you both mutually enjoy. 
So, Here you will find the best things to do with your cousin when you have no idea what to do and how to make them feel entertained and make them visit again. 
Fun Things To Do With Your Cousin at Home
1. Simply have an interesting conversation.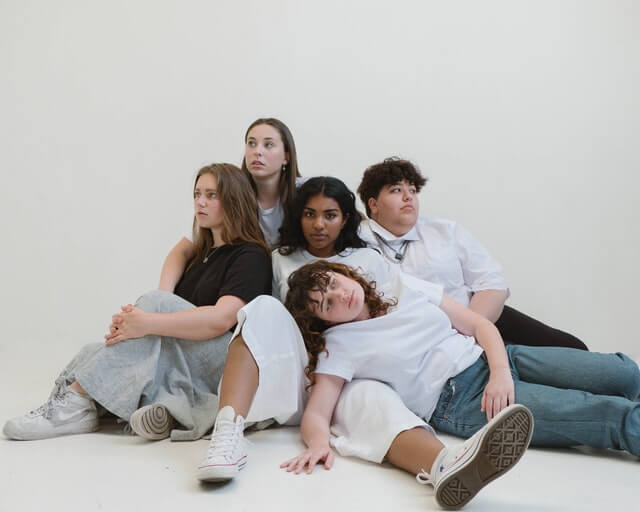 There is nothing more enjoyable than talking to your cousins and siblings during the weekends or holidays when everyone has time to relax. 
It is a good opportunity to exchange ideas and actually find out more about each other. 
Every time you get together with your cousin, there is always something you want to know more about, and your cousin is also curious about you. 
Spend some time discussing anything that you both enjoy like about their life or work. 
2. Set up a movie theater at home. 
Having a movie or television show marathon is one of the most common fun things to do with your cousins, but you should confirm that they are interested or not. 
Ask them what genre they prefer, or what movies or shows they would like to watch.
Instead of setting the one, you like… take their suggestions.
They came to your house, they're your guests.
So you should ensure that they are entertained overall, as opposed to just watching the movie that has no relevance to them.
It is indeed a great idea to watch movies together, however it does offer some drawbacks as it will not allow you and your cousin to actively participate in some mutual activities. 
As a return, this one might bore you together, so beware.
Are they really into such activities?
Read next: Things To Do Alone At Night In Your Room
3. Play indoor games with your cousins.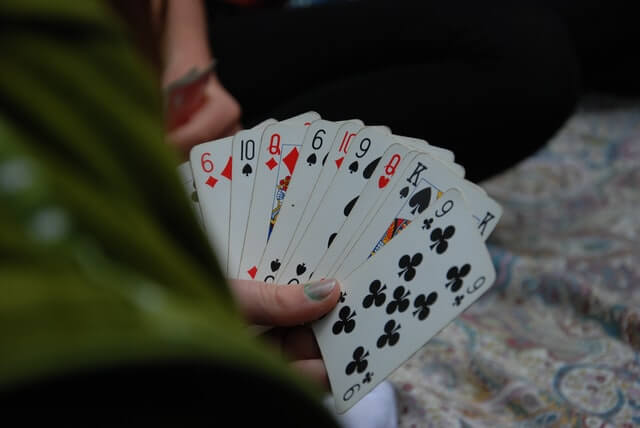 You can have fun playing games with your cousins, whether you have a teenage or an adult cousin when the goal is to spend quality time together. 
When we say that game, we don't mean video games, but card and board games that are actually enjoyable and fun to play with cousins at home. 
Moreover, there are also some interactive games such as Never I Have Ever, YES or NO question game, or Two truths and a lie game that makes the perfect choice to play with your cousin at home and have a good time. 
You can play tons of card or board games with your cousin, but you should know which ones they are interested in, as they may have some unique expectations. 
4. Bring out those old pictures and relive the best memories you had with your cousins. 
You and your cousin have already had a great time when you were teens or younger.
And if you have any pictures from your family tour or family functions, be sure to bring them out. 
This really is the best thing to do with your cousin when they visit your home and you have no idea what to do. 
Seeing these old pictures sure makes them feel like they're back in the old days and enjoy the best memories you all created together. 
Rewind how time has changed and how you grew up so fast all these years. 
Read next: 132 Yes Or No Questions Game List
5. Cook something together or bring something new to the table.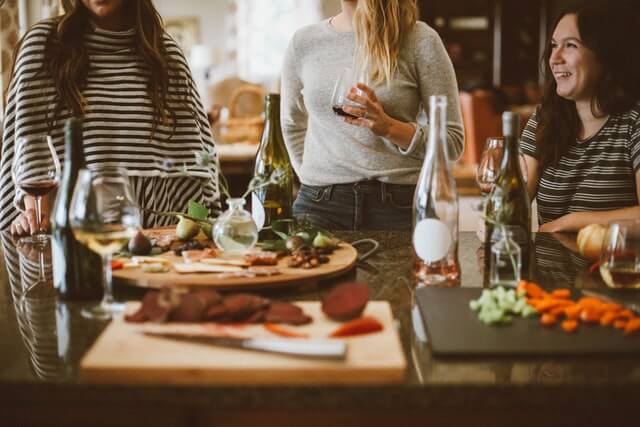 This really makes the most active and engaging activities to do with your cousin if they also love cooking.
After all, they are your family and it's always fun to do something for each other, Right?
So rather than going out for dinner or ordering something, it's a great idea to cook together for everyone at home. 
Ask your cousin what they would like to eat and what they can make, then arrange all the ingredients and turn the stove on.  
You can always try something different and fun for everyone to enjoy when you have an adult cousin who is a good cook and knows something to make. 
Ultimately, it's a fun activity to do with your cousin, and when you have no idea what to cook, you can look up ideas on the internet.
6. Play sports together in your backyard or on the terrace. 
Depending on the size of your backyard, you can select the right game to play with your cousin at home.
Alternatively, you can go to the nearest playground and play games that allow you to have a good time playing with your cousin. 
There are many sports you can play with your cousin, such as soccer, baseball, basketball, cricket, tennis, etc. 
As always, you should ask your cousins which games they like to play. 
Playing any sports with your cousin really makes for great fun things to do with your cousin and you better check the mutual interest as well. 
Read next: Things To Say About Yourself To Someone
7. Make plans with your cousins for your next vacation or picnic.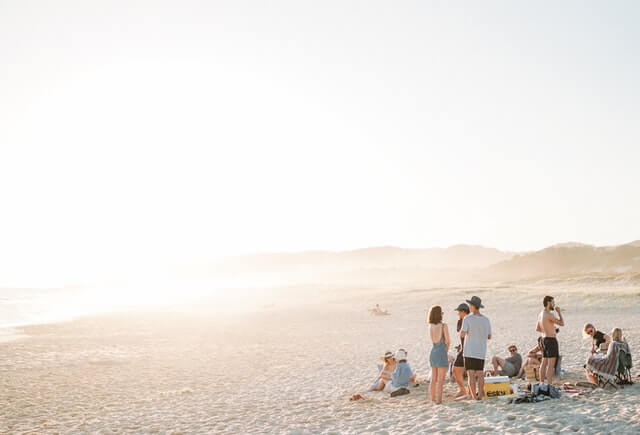 If you are meeting with your cousin this time by chance and have less time to spend together, there is no need to worry as you can make your next meeting quite advanced and well-planned.
So you might want to plan your next trip with your family or a trip to a distant location with your cousin. 
It will allow you to exchange ideas about which destinations they would like to visit and plan your next family getaway at that time.
It is indeed a good time to sit down together and plan your upcoming vacation together when you have cousins at home and have no more time to do anything. 
8. Take a walk with your cousins, and have a good talk.
When your cousin comes to your place after a long absence, having an evening walk at the nearest park is the best option.
You should not sit at home and watch television or else, it's just for me-time activities to do by yourself. 
When you have someone to make it time great, Grab the opportunity.
The walks you take with your cousin will allow you to spend some quality time together and to talk about each other's lives and works.
Read next: Beautiful Nature Captions for Instagram for Refreshing Posts
9. Time to get outdoors with your cousin when bored at home.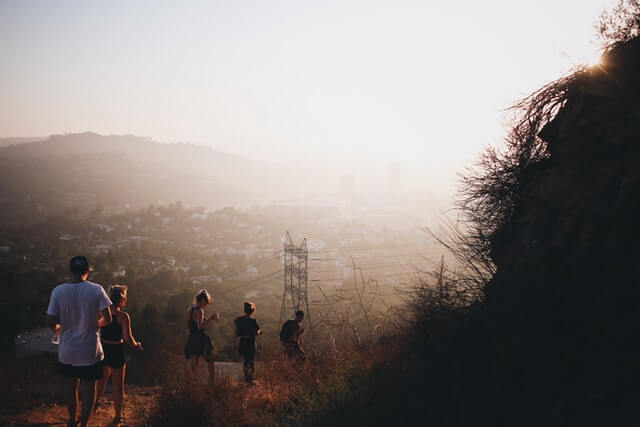 It's no fun staying at home and watching movies or shows that you think, they like.
It's possible that your cousin isn't a fan of that.
And for such cousins who like going out together, there are a bunch of outside activities to do together like playing outdoor games to simply having a walk.
Plus, there can be lunch at a nearby restaurant or an evening stroll at the park nearby.
For younger cousins, you can bring them to a museum or zoo to have a good time.
On the next level, for a cousin your age, you can go shopping and buy something for each other or gift them something for visiting you.
10. Discuss ideas with your cousins to create something.
It would be great if you and your cousins are more like creative commons, so you can combine your talents into something useful. 
Indeed, this is a great time to use your creativity and ideas to create something together.
It can be either writing something, making new games, or having ideas to follow as a team as a whole. 
Brainstorm your idea and find something that is creative, entertaining, and overall fun things to do with your cousins.
Furthermore, you can create your blog or fun youtube channel together or strategize all things related to it based on individual preferences. 
Having a cousin that can help with such creative and money-making projects is a good idea because running a blog or a YouTube channel takes a lot of time and effort.
And you have already trusted people to support and grow together. 
After all, having the support of your people eventually makes everything fun.
Read next: Best Things To Do When Bored With Friends at Home This Weekend
11. Arrange a small family party at home in your yard.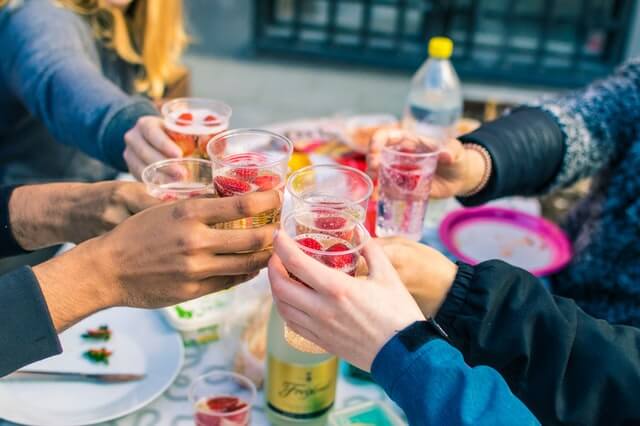 The best idea to enjoy more is to also invite your best friends and have some fun along.
If your cousin already knows your best friend, that's great. If not, it can be a lot more fun having a great time with these awesome people in your life. 
In fact, this is the best choice if you have cousins and friends your own age. 
That can be a simple kitty party to barbeque and all, but it has to be with lots of activities and fun games to do when your favorite people are around.
Well, you can also ask them such what's your favorite things questions to have some good conversations and to learn more about them.
12. Take care of their choices especially when cousins come for a sleepover. 
Whether they are younger, teenagers, or adult cousins, as hosts it's your job to take care of their needs. 
Especially when they come for a sleepover to your home, it's better to prepare in advance. 
For cousins who are the same age, you can simply ask what their expectations are. Are they more interested in watching movies or playing games together?
If you have young cousins, buy some interesting kids' books, sketchbooks, fun games, and toys before they arrive. 
Remember: Taking care of their needs, entertaining them, and comforting them at your home are the ultimate things to do with your cousin at a sleepover. 
We sometimes forget to check our cousin's needs when we go to activities out of excitement. 
And by asking them about their preferences and desires, you can keep everyone engaged together.
Read next: 84 Interesting and Best Questions To Ask Your Mom
13. Ask hypothetical questions, such as what-ifs. 
When you run out of topics to share with your cousin, you can ask some good hypothetical questions for fun.
By asking questions such as what if, you can engage in some interesting and unusual conversations. 
This forces everyone in the room to think using their own imagination and come up with the most hilarious and wacky answers. 
You won't believe how creative your cousin maybe.
Follow this Crazy What If Questions if you're not sure where to get started. 
14. Ask 'who the most likely' questions for family bonding.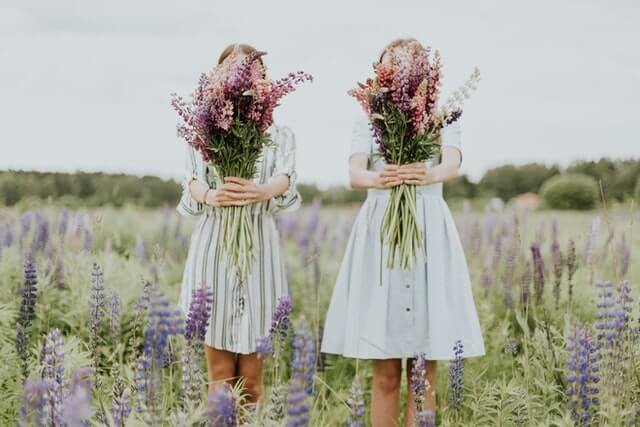 Since you are all family, you have an excellent understanding of each other's nature and behaviors.
Then, why not share a unique impression and let them guess who it is? 
Next, the funny and deep 'Who is most likely' questions help you learn about your family members' strange habits or good qualities, which may not be known to all.
With family-related questions, it would be a wonderful time to get together with your cousins and family. 
Well, as you've cousins now, why not take on popular trends or challenges?
Whether it's from the Instagram trend or TikTok dance challenge, you can do it together.
Look for some ongoing trends, if you're not sure which one to follow.
Also, involve them to decide which dance steps or challenges they feel comfortable to do.
16. You can just ask them what they want to do.
Rather than simply assuming that your cousin will love this or that, you can directly ask them what they want to do.
It's because you're all feeling bored now. There is no way you want to stay the same.
Most of the time, you get different and unique ideas from them all when you ask them for their suggestions. 
In fact, all you need is a few ideas to get some things started, at least.
Read next: Living Room Captions for Instagram
Final thoughts
In the end, spending time with your cousin never has to be boring like spending time with your routine friends.
After all, you're not going to see your cousin every day.
Whenever your cousin comes over randomly or on special occasions, you should have a list of fun things to do with your cousins at home in advance. 
Besides, you can also do some indoor and outdoor activities together, but the most important part is that such activities should be interesting to both of you.
With such a good list of activities to do with your cousins, we hope we provided some better ideas for you.
Do you have any suggestions or ideas to share with our readers? Then feel free to let us know.
Thanks for reading.