Last updated on September 20th, 2022 at 05:31 pm
If you're searching for interesting answers to the "Describe yourself in 5 words" question, then you're in the right place.
Take a look at these examples depending on whether you want to make a good first impression at a job interview, or a first tinder date. 
Especially at the job interview, 'Can describe yourself in five or fewer words?' is the most obvious question that interviewers ask normally. 
And the answer for that probably varied depending on our mood or whatever the random words or adjectives that come to our mind at that moment.  
Right? Absolutely we are all the same, of course. 
But, may this question looks easy to answer, it actually plays a great role in leaving an effective impression.
Because, these questions end up revealing a lot about your personality, your special-ability plus your confidence level.
Whether it's about presenting yourself at the interview or on the dating profile in fewer words, you better be ready with WHAT to say and HOW. 
The first requirement is, you shouldn't take this question lightly. 
In addition, as a preparation for it the job interviews, you can also ask these "describe yourself" questions with your friend and family first.
As they know you well and can suggest some needed changes before you go for your next interview or for the first date.
But for now, let us present you the ultimate lists of each circumstance separately.
So that you can choose five words that describe you perfectly without appearing as a self-promotional, standard, and regular candidate or guy.  
Describe yourself in 5 words for a job interview
Before any other scenario, let's start with some interesting and insightful responses to the "Describe yourself in five words or less." question for the job interview firstly. 
Further, we hope to provide examples that balance professionalism with your personal image.
You can, however, use them as you present yourself as the fit candidate. 
Consider your unique personality the same as your abilities, and use these examples as a point of inspiration.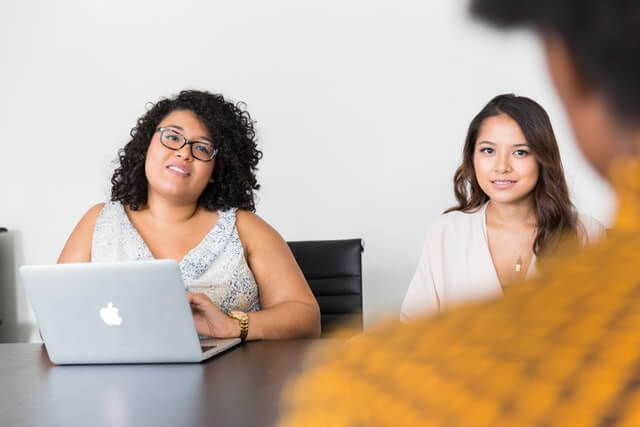 1. Motivated
2. Creative
3. Team player
4. Self-starter
5. Thoughtful
6. Rational
7. Cooperative
8. Leader
9. Dedicated
10. Passionate
11. Driven
12. Learner
13. Ambitious
14. Self-motivated
15. Committed
16. Target-oriented
17. Disciplined
18. Dynamic
19. Independent
20. Resourceful
21. Innovative
22. Focused
23. Proactive
24. Researcher
25. Insightful
26. Organized
27. Result-oriented
28. Active
29. Persuasive
30. Analytical
Goal: Not to impress your interviewer or HR. But to express yourself and inform them about your ability, capacity, and individual quality that separate you from other candidates. 
Read next: 82 Questions To Ask Your Mom To Know Her Better
Funny ways to describe yourself in 5 words
Such questions are not only limited to professional meetups or job interviews, they can also be a great way to learn about someone within your connections. 
These are the perfect questions to know more about friends and family members or someone to whom you have known for a long time.
And of course, these are some fun examples of answers to describe yourself in five words or adjectives that you can be ready with when you're being asked the same.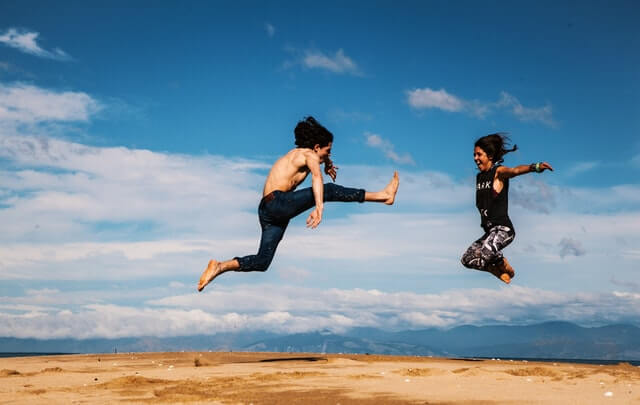 1. Witty
2. Cool
3. Special
4. Daydreamer
5. Random
6. Wanted
7. Lighthearted
8. Silly
9. Responsive
10. Amazing
11. Rude
12. Mediator
13. Gladiator
14. Explorer
15. Rebellious
16. Rule-maker
17. Rule-breaker
18. Stupid
19. Player
20. Gamer
Goal: There is no specific goal, it's just for fun at the weekend or get-together party.
Read next: 154 Best Questions To Ask A Guy On Tinder
Best Ways to describe yourself in 5 words for Tinder
Want to make a good impression from your tinder profile? Use the right words, Simple. 
Indeed, be careful with what kind of words you put there. You could lose out on an opportunity to look presentable or swipe-worthy by using the wrong words. 
Whereas, using these relevant adjectives to your tinder bio taglines will help you get noticed and get more matches at the end.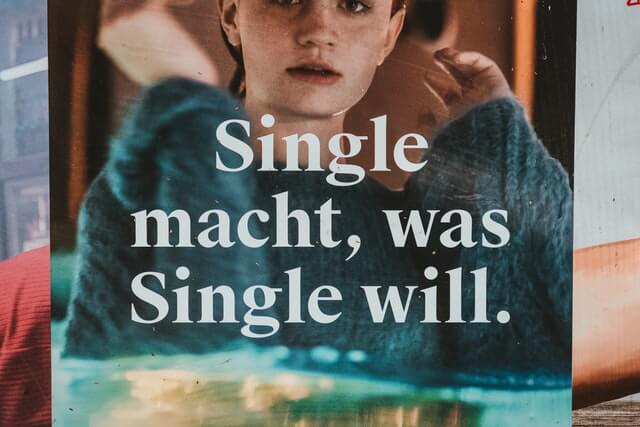 1. Outgoing
2. Articulate
3. Passionate
4. Warm
5. Upbeat
6. Bold
7. Open-minded
8. Polite
9. Dreamer
10. Doer
11. Curious
12. Outstanding
13. Unbreakable
14. Relaxed
15. Optimistic
16. Positive
17. Enthusiast
18. Patient
19. Adaptable
20. Hillarious
Goal: To impress your potential date(s), and if not, then for anyone that comes across your profile to at least make your profile look presentable.
Read next: Best Tinder Bios For GIRLS To Shine With Lines
Creative ways to describe yourself in 5 words
Don't want to sound boring, or regular like most other candidates?
Okay then, prefer to describe yourself in something like no one else does. 
Here you will find some creative approaches to describe yourself to someone for the first meeting.
Plus, these combinations of five words will help you well to make an effective impression on your interviewers or another person you met for the first time.
The idea here is to share something unique creatively that they won't easily forget. 
And yes, that will help you get the job, since your answers will not only make you stand out or look creative, but they will also feel like a genuine answer.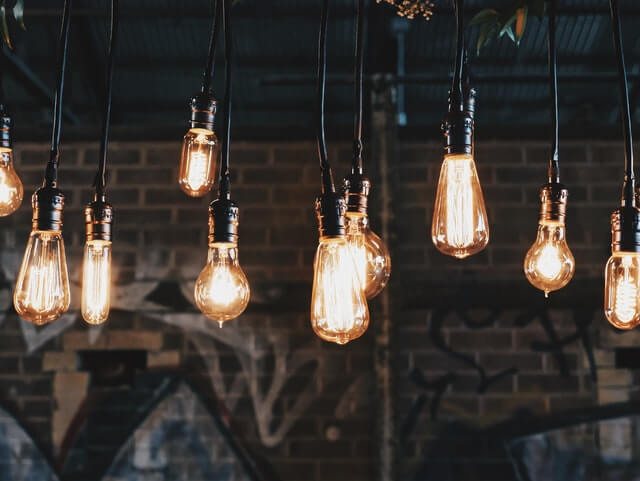 1. Official
2. Human
3. Incredible
4. Hulk
5. Classic
6. Alien
7. Modern
8. Robot
9. Original
10. Creative
11. Quicksilver
12. Diplomate
13. Dependable
14. Non-judgemental
15. Under-rated
16. Matured
17. Beast
18. Engaged
19. Busy
20. Adopted
Goal: To describe yourself in such a remarkable way like no one else. And to leave a long-lasting and unique first impression on anyone.
Read next: Best Who is Most Likely To Questions
Impressive ways to describe yourself in 5 words for Dating
If you got a date and already are ready to go with interesting first date questions to ask then make sure to be prepared to answer their questions, as well.
Likewise in a professional interview, these 'describe yourself in five or less words' type questions can be asked at the first personal meeting. 
For your help, these are the best five adjectives to use when a boy/girl asks you to describe yourself.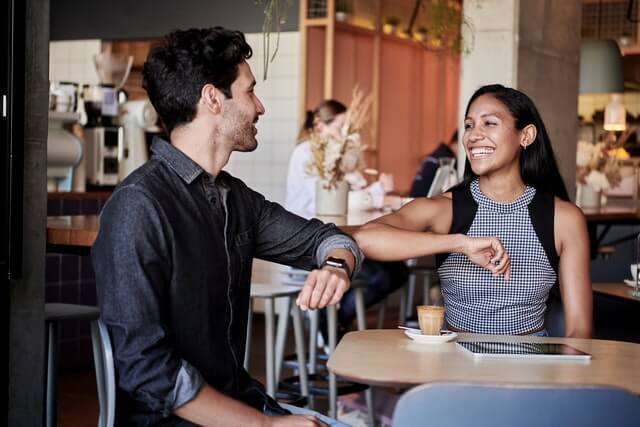 For Girls: 
1. Cute
2. Sweet
3. Lovely
4. Caring
5. Independent
6. Creative
7. Playful
8. Witty
9. Cheerful 
10. Positive
11. Practical 
12. Energetic
13. Easygoing
14. Motivated 
15. Sociable
16. Adventurous
17. Optimistic
18. Emotional
19. Flexible
20. Versatile
For Boys: 
1. Fit 
2. Ambitious
3. Focused
4. Driven
5. Passionate
6. Optimistic
7. Thoughtful
8. Funny
9. Tender
10. Affectionate
11. Fearless
12. Thinker
13. Tough
14. Joyful
15. Open-minded
16. Clever
17. Sharp
18. Active
19. Selected
20. Gifted
Goal: To avoid leaving a wrong impression on a first date and contribute to making it successful to some extent. Otherwise, the goal is… to impress that person while informing them about yourself.
Read next: 121 Flirty Would You Rather Questions For Crush
Negative or generic words to avoid while describing yourself
So far, we discussed such positive words that we should use to 'describe yourself in 5 or fewer words'. Nonetheless, there are some negative words you need to avoid. 
Because such is just too overused, regular, and looks negative rather than positive.
So what are they, take a look at these words that you better stay away from using in your job interview, profile bio, or while you're on the date or marriage discussion.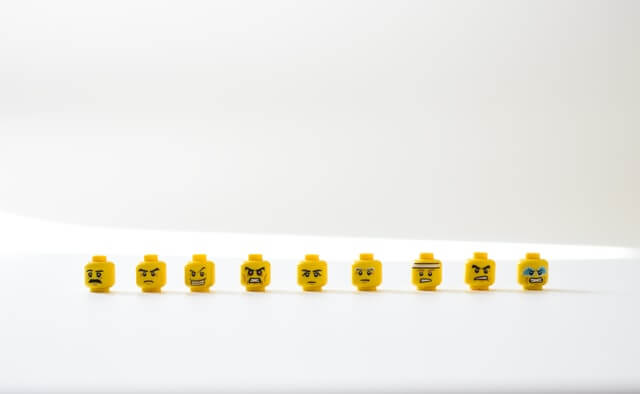 1. Caring
2. Expert
3. Successful
4. Quite
5. Perfect
6. Spiritual
7. Rich
8. Punctual
9. Independent
10. Loyal
11. Cool
12. Intelligent
13. Friendly
14. Loyal
15. Unique 
16. Sharp
17. The Best
18. Kind 
19. IDK (I don't know!!)
Goals: To save you from being judged as an overconfident, boring, or typical guy or girl like any other.
Read next: Funny & Clever Reasons To Date You (And, Why Not To)
How would you describe yourself in 5 words? 
You want to look confident. But, without crossing your boundaries. 

You want to look unique. But without being labeled as over-smart. 
The reason they ask you this question is simple, that they want to know about your personality, that's it. 
And so, the goal here isn't to show off. But, to help them learn about yourself a bit. 
Exactly, in a confident manner that clearly says… you know yourself well. 
Are you going for the next interview or first date?
Then, here are some important tips to keep in mind while describing your personality. 
Following such a right approach helps you to look present yourself as a confident, honest, and genuine person to have at the next meeting. 
1. Be honest. 
Well, this one is the most important plus number one thing that can win you the trust of the potential employer or heart of the future partner you're dating.
No matter wherever you get inspiration and ideas from, stay true to yourself. 
Always leave there a reason to trust you and your words.
Honesty speaks itself and you don't have to push yourself to look like a good and caring person.
Stay honest with your answer, that's it. 
2. Have enough idea why they ask you. 
The interviewers asked these questions and there must be some purpose behind them so don't ignore that.
Indeed, it's hard to describe yourself in fewer words, but say something positive and something that matches the position for which you are interviewing.
Not every industry is looking for passionate, creative, hardworking, and self-motivated individuals.
So keep the meaning of such words in mind before you speak them.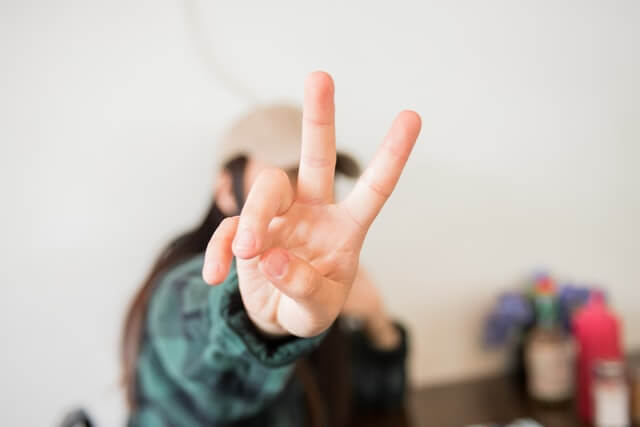 3. Practise well. 
Prepare yourself for the interview regardless of whether you are confident or smart enough to tackle any challenging questions easily.
A prior understanding of the meeting purpose helps you to provide the answer without looking confused or blank. 
Before going for an interview or date, you can have your unique set of words to have.
And compare your personality with each, see which one perfectly suits you and what makes you unique.
Refer to the expectation of the job and see what adjectives make sense to use while describing yourself. That improves your chance of getting selected. 
4. Make sure you have a proof for adjectives that you just used. 
Well, your answer to "describe yourself in five or less words" shouldn't look like you're practiced so well for this or scripted one.
There has to be some personal experience that there to share when asked for any further clarification. 
Indeed the answer is supposed to be just five words but that's an interview, so they might ask you to clarify every word in which you just described yourself.
So make sure you prepare for that, too. Having a story and providing enough proof associated with your answer proves that you gave a genuine answer. 
5. Ask for someone who knows you well. 
Well, if you feel confused every time you hear this question on a date or an interview, that means you don't know yourself very well.
And there is nothing wrong with that. You can ask someone close to describe you in five or less words. 
Your friends, family, and siblings are the people in your life who know you very well. You can gain some inspiration from that, too.
Whether you believe in yourself or not, but this approach will definitely prepare you for the next interview or date, overall.
Read next: Farewell Messages For Saying Goodbye To A Coworker Who Is Leaving Company
Final thoughts: 
Well, the question, "How would you describe yourself in 5 words or less"… is not as easy as it sounds. 
It would be better to have some examples ready so you can check what exactly might match your personality. And we hope this list helps you a bit there. 
Do you have something extra to add to this article like a unique adjective or new topic to cover? Then make sure to let us know. For more interesting articles, stay tuned with us by subscribing to our blog.
Thank you for reading.