Last updated on December 19th, 2022 at 03:54 pm
Sharing goodbye wishes to a leaving employee, is not equally but even more important than welcoming the new employees on the board.
And that's not just part of professionalism but as a sense to respect for their contribution and time.
Throughout all these years, your employees have given their all for your company's success. Now, when they're leaving or retiring, express your gratitude for everything they've done.
Here, in this post, you will find some of the best farewell messages to a colleague who is about to leave your company for various reasons.
How do you say goodbye to a colleague leaving the company?
There are several ways to say goodbye to your colleagues and coworkers. 
It can be either having a farewell party, giving them personalized gifts, and if not…
Then throw a small meet-up of your team members to express your personal farewell messages to him or her. 
Even a small party is the best option when it's about the employee who is about to leave after being in the company for a very short period of time.
Whether it's for an intern or for an employee who has been part of the company from day one, having a small or big farewell party is a good gesture.
And if you find that one of your colleagues is about to leave the company and not sure what to say to them, then we have something to get ideas from. 
Depending on the particular situations, here we are going to share a separate list with different ways to say goodbye to a colleague, teammate, or employee who is about to leave this company. 
Touching farewell messages to a colleague on their last day at a company
Let's first start with the case of one of your colleagues or office friends who are about to leave the company and going in separate ways and you have no chance to see them again.  
These are the perfect set of goodbye messages and wishes for departing colleagues which they expect from you as being their true office friend.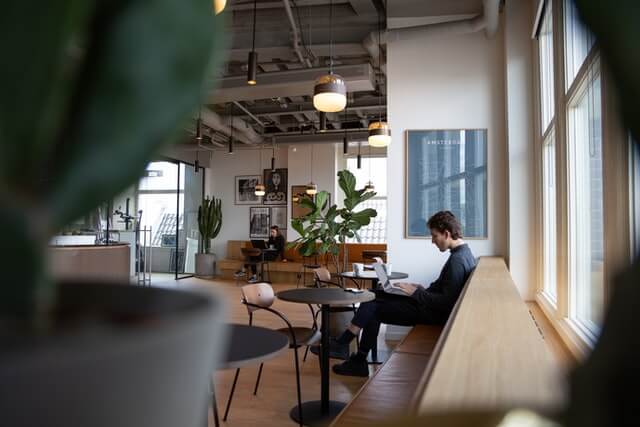 1. I wish you all good for the new journey that you're about to start. 
2. So happy to see that you got the role that you were looking for. I wish you all the best. 
3. You really have done an exceptional job here and I'm sure you will continue to do the same at the new place, too. 
4. Working with you is a great experience for me. My best wishes to you.  
5. We all learn something from you, you gave so much for us to rewind about you. 
6. Together we all say thank you for being a genuine person and always sharing your positive energy to the work. 
7. We will be there for you anytime you need us. For now, all the best for your new job. 
8. You really have a great influence on my work style and skills. Learned so much from you.
9. They know me as a high-performing employee of the month, but they don't know you're the reason behind it. So, I thank you for all the support and guidance you gave. 
10. For them you're best colleagues, team members. But, for me, you're my best friend. Goodbye and all the best for your new adventures.
11. I'm sure everybody on the team gonna miss you, but we are happy that you're leaving to hit a bigger goal in your life. So, we congrats you on this new journey of your life.  
Read next: 55 Things To Say About Yourself To Someone
Funny farewell messages to a colleague leaving the company
Who says that farewell parties and goodbye messages have to be boring or sad though. 
Especially when it's your office friend with whom you have awesome bonding, then sending such funny wishes and messages for your office friend is definitely worth it. 
Here are some funny ones for a better idea to share your goodbye wishes to a departing colleague in a unique way.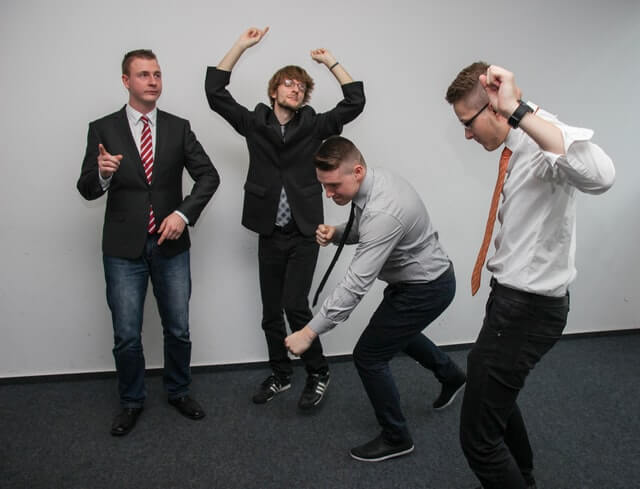 1. You were the fun elements of this office, and now I start to see this place as boring to stay in, as well. 
2. Actually I'm about to hold you here, but I can see that you are really desperate to leave. So I will happily let you go. 
3. Don't forget to update me on how your new job is going on. Because soon I'm also about to leave this job. Yeah, I, too, have some tension with our manager. 
4. We will stay in touch. We are not going to leave you that easily. 
5. Even if you're still here, we already start missing your sense of humor and witty comments that came out nowhere. 
6. Let's hope that your new manager or boss will not be the same as we have in this company. Oh wait, here he comes.  
7. It's always been a pleasure to work with you. You have a unique style, you stay patient and achieve the expected results like it's all easy for you. 
8. Thanks for being there in the company, it's only because of you that this place seemed excited to come even on Monday. But, now the idea of next Monday without you, itself makes me feel bored right now. 
9. Seriously, I never knew that we have spent so many years together. Now I definitely have some hard time spending eight hours at this place. 
10. You know, I hate you. That's not because you leave this company, but because you leave me here alone.
11. This company will never have a dedicated employee like you and you will never have awesome teammates and coworkers like us. 
Read next: Top 10 Best Jobs For Introverts
Nice goodbye message to a colleague on last working day
Take a look at these inspiring and respectful farewell messages to share with your coworkers who are about to leave this company. 
Well, sometime it's also fine to leave some backhanded compliments at work to express your happiness and jealousy at the same time.
Especially when… this departing coworker is your best friend at work.
Such messages are great enough to express your respect and appreciation for them as a colleague, teammate, and friend that you met at your workplace.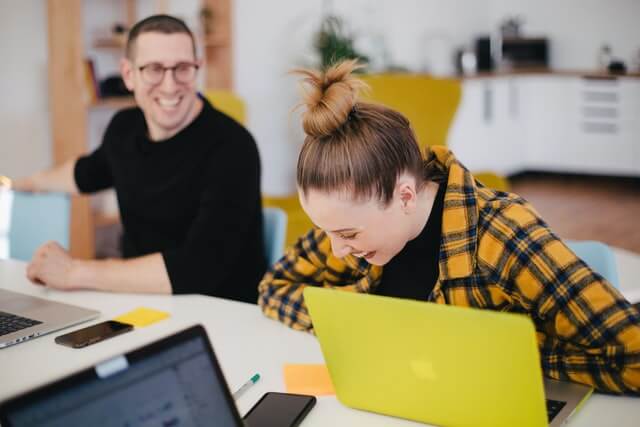 1. We really feel grateful to have such a great employee in our office. But, we are also happy that you are about to level up your career and skills. 
2. Not just one department or a team, but this entire company is lucky to have such a dedicated employee here. Best wishes for your next career goals. 
3. The way you handle your team and guide them through the challenges is truly an inspiration for many of us. 
4. We have to say that this company will never have such a great leader like you.
5. More than a dedicated employee, we will continually remember you as a great person who supports others and brings positivity along. 
6. Your progress has been truly noticeable. It's kinda hurting to see such a genuine employee leaving the company. But anyway, good luck. 
7. We used to mention your work ethic as an example to inspire others. And now you're leaving and here we are saying thank you for your great efforts to this company.
8. It's always been amazing to work with you because you're quite different from most others. 
9. We appreciate you for everything that you give this company from your time, efforts, memories, to everything. 
10. You are one of the best employees that this company has had after all these years. We really do not want to let you go, but we're happy for your next career move.
11. As I know, everyone in our team has a great experience working with you. Goodbye, and we will be staying in touch, Okay? 
Read next: 40 Best Quotes For 20 Somethings To Keep Going
Encouraging farewell messages for colleagues who leave to join a new company
If you're wondering what to say to a coworker who is leaving for a new job, then our next list is exactly for you. 
Such words or messages are enough to give them hope and confidence that your colleague may need to overcome new place anxiety.  
And because they're moving to a new job outside of their comfort zone, such inspiring farewell messages to a colleague leaving the company are totally worth sharing as supportive and caring coworkers.
It actually gives them feel respected and confident that their work and skill really appreciated well here.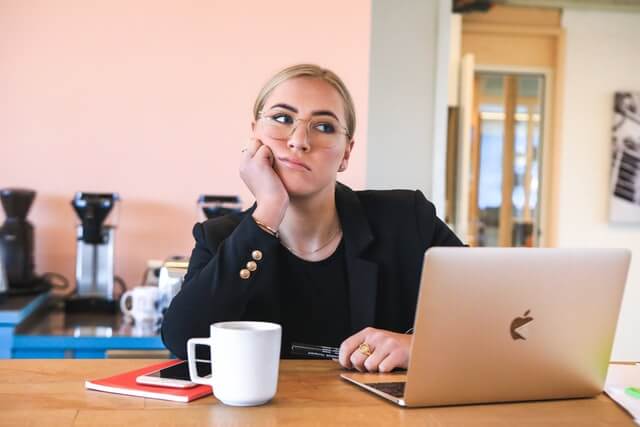 1. Wow, you're going to a new job. All the very best, my best wishes are always with you. 
2. Throughout this time we notice that you are patient and filled with confidence. Congratulations and my best wishes to you for your new position. 
3. You're definitely going to shine with this new role at your new job. We believe in you.
4. Farewell my friend. I'm really sad seeing you leave us, but even more happy to know that you are going to join a new job that you have been trying for a long time. 
5. We hope you achieve all the best achievements, dreams, and expectations you have from your life from this new job. 
6. Your organizing and time-management skills will always keep inspiring us. I really doubt we will ever be able to find a great leader such as you. 
7. With your support and service of all these years, the company has achieved many challenges, goals, and targets successfully. We are really going to miss you. 
8. In my entire career I have never seen a dedicated, passionate, and enthusiastic coworker like you. You are not just great but an expert in this industry that every company wants to have. 
9. They may appreciate you for the performance that you gave to them. But we as a team always remember you for the great memories and time that we created along. All the best for your new job.
10. Well, this new company is really lucky to have an employee like you. I've nothing extra to say, but we are not going to forget you easily. You're the best. Good luck, by the way. 
11. Happy that you're going to work on your passion. Sad that you're leaving us here. All the very best for your career!!!
Read next: How To Love Your Job When You Hate Your Job?
Inspirational goodbye messages for departing employee who is leaving a job to start own business
You and your office friend have been working together for a long time. By the time you also developed such unique skills and confidence to take it to the next level. 
And if your office friend or colleagues are going to start a new business then here is the top inspiring and positive farewell message to a colleague who is leaving this company to start his own.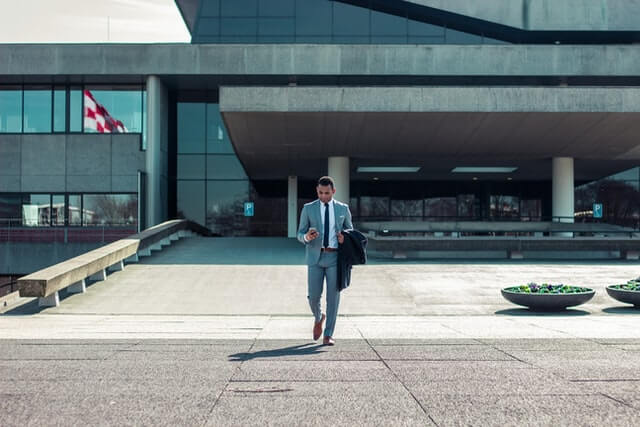 1. Oh, so that's your secret plan. That's a smart move, btw. Keep going my friend, there is great success waiting for you.  
2. You have done a great job here. Glad that you decided at the right time, you are totally ready for it. Just do it. 
3. May you get all the success from your new business. All the best for your great future. You have to work hard, but I know you're ready for it. 
4. To be very frank I knew it from the day I met you. That there are entrepreneur genes in you and you're not for the employee roles. My best wishes for your new business.
5. Friend, we are really going to miss you a lot during the lunch break. But, we also feel happy that you're going to start your own business. Great move. 
6. You are visionary and that's what suits you the best. I wish you the best of luck and tons of wishes for your new business. 
7. It's been really a great experience to sit beside you and learn from your experience so far. You are finally going to start something that you dreamed of. Feeling so happy for you. 
8. You have reached this company to the next level with your skills and expertise. And we are sure this new business you're going to start will achieve its breakthrough very soon. 
9. We are going to miss your decision-making skills. Happy to know that you started a new business, what a confident move. 
10. Now I'm sure that your dedication and passion will be well utilized, after all this is your business now. Goodbye, my friend, and best luck.
11. All the very best for this new career path, we are sure you will adjust to the new environment, work, and people at this new place very soon. 
Read next: Job vs Business: What's Better for you?
Supportive goodbye wishes for an employee who is moving to a new career
This list of goodbye messages to an employee is especially for those who have to leave your company in a very short period of their joining. 
Either they're not fit with the work environment or not able to give their best to the assigned task.
But, the main point is, this employee or coworker is leaving this company. 
Don't make this farewell depressing or negative for them, give them hope and confidence that they need to start with a new career path in something which they feel passionate about.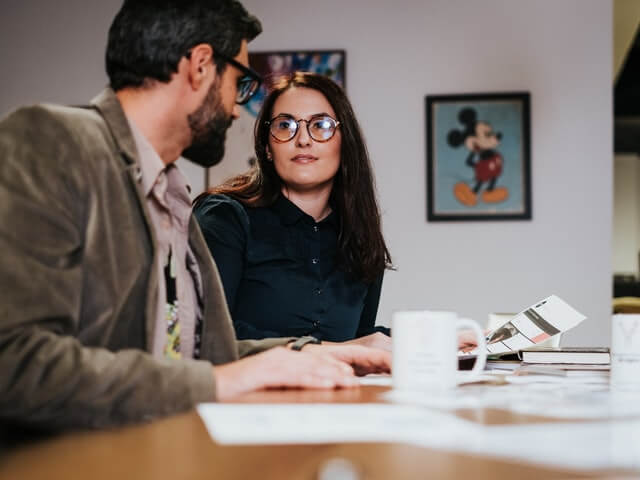 1. May this job is not right for you, but we are glad that you finally found something that you're best at. My best wishes to you. 
2. I think you get the right decisions at the right moment. It's better to look for new options rather than forcing yourself after knowing it's not working for you. 
3. We are sure you will be great at this new career as it clearly seems that you're feeling passionate about it. All the best. 
4. Forget about the past performance but for me, it's been a great experience to work with you and to discuss new ideas. 
5. The one thing that we really get to learn from you is, Believe in yourself. You did a great job here but it's fine if you want to explore something else. 
6. You are really a creative person as I know. Good luck with the next exciting career option. Hope you get the best opportunity that you were looking for here. 
7. Well, maybe you were not a good fit for this role. But as a person, you are the best person that anyone wants to be with. Never give up, keep going. 
8. Don't say you're fired, it's just work that is not the right choice for you. We are so happy that you made a great decision for your career. 
9. Here is my contact number, never hesitate to contact me. We are there for you, always. 
10. Feeling so sorry that you have to leave this company. But, anyway after all you have an idea of which career and role you're more interested in. We wish you all the best in your new role.
11. Hey, you're just leaving this company, but not us, Okay! Feel free to contact us anytime when you need any help or guidance. We are happy to help you any time. 
Read next: 12 Perfect Hobbies to Pick up In Your 20s
Best goodbye wishes to employee/colleague who is going abroad for a job
Well, the great thing about a workplace is that everyone grows together while supporting one another.
But, what hurtful things are nothing is constant, you never know how much time you have for each other and how long you will stay as co-workers.
In between such job-hopping and all, you may also have that colleague, boss, manager, or team leader who is going to leave this company to start a new life in a completely new country. 
If so, then take a look at these goodbye messages to share with someone who is leaving a job and going to a really far distance.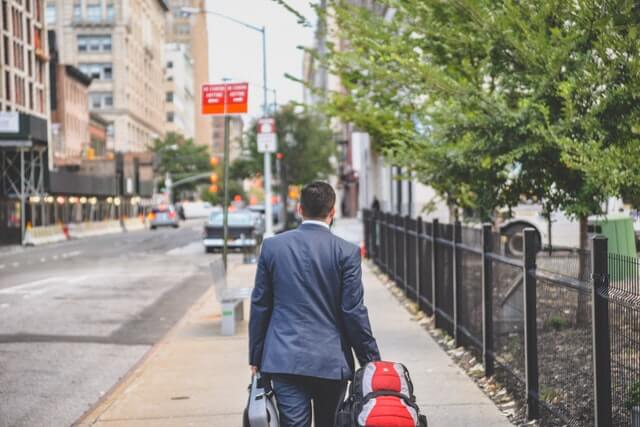 1. Are you going to settle in Canada? Wow, that's what I dream about, too. Feeling so happy for you. All the best, my friend. 
2. You're really going too far from us, friend. Glad you are going to explore a new phase of your life. All the best. 
3. I wish you to achieve all your needs and desires from this new country. Seems like you have a great future waiting for you. 
4. Only because of employees like you, employees are called the real assets of the company. Glad to see that you're leveling up your life, all the best. 
5. We will stay in touch even after knowing that you're going to settle in foreign. Even though I'm having the same plan. Btw, for now farewell, friend. 
6. Hope you get adjusted to the new environment and the culture really soon. And we are sure it will be quite easy for you. 
7. I've been a fan of your choices in life and now you proved it. That's a great place to settle. I am really happy you are going to start your new life there. 
8. My blessings are always with you and your family, you will have some great times in your life from this new country. 
9. So amazed to see that you're going to foreign. Yes, don't forget us when you land in a foreign country. We are the ones who supported you to get there. Farewell, friend. 
10. Monthly targets come and go. But we will never have such a great person or friend or employee like you. Goodbye, you have my blessings.
11. I'm going to miss you deeply. May all the plans you've with this new journey work out well.
Read next: Top 10 Career Where You Can Work From Home In 2020
Respectful goodbye messages and retirement wishes for coworker
If some of your co-workers or employees are going to retire from his services, then as a boss, manager, or HR department…
You have to ensure that you give them a proper farewell party for their lifelong services to the company. 
Indeed, when a person leaves your company due to retirement that means he stays committed to your company and contributes to your company greatly. 
Such exceptional colleagues or departing employees have to feel respected and appreciated for everything that they did for this company. 
And the next list of farewell messages and retirement wishes for a coworker are ideas regarding what to message them who are leaving the company due to retirement.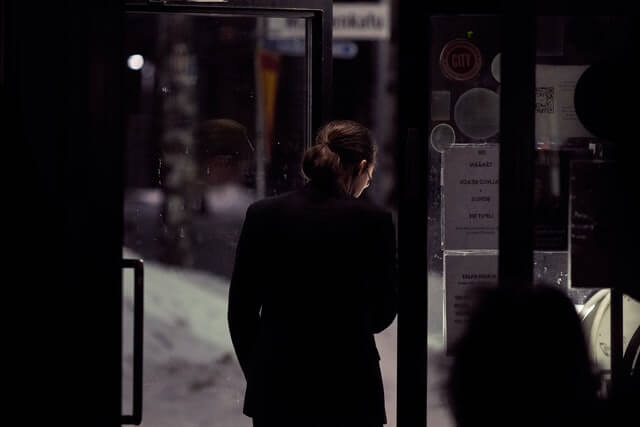 1. It's been a great journey working as teammates. I'm so happy that now you're about to enjoy your retirement. 
2. Your support and insights have been a great contribution to this company's success and growth. 
3. We really are going to miss you as a knowledgeable person and a reliable employee for a long period of time. 
4. Wish you the best wishes for your retirement plans. You did a great job so far. 
5. I really appreciate every support, time, and care you showed me all these years. Without you, I definitely won't be able to reach this stage of my career. 
6. So finally you're going to enjoy your retiring phase of life. What's your plan for the new times?
7. It's been really a great experience for me to work under you and feel guided by such a great leader. Thank you for everything and all the best. 
8. Farewell sir, we really have some awesome memories with you. Your guides and suggestions will always be remembered. 
9. Anytime you need something or just want to visit, be sure to come again. We are family and this company is your second home. Don't forget that.
10. Sharing my best wishes for your longest, healthiest, and happiest retirements. 
11. Your contribution to this company will be remembered forever. You lead the business with your visions, guide your team with your knowledge, and serve the company with full dedication. We are sure we will never meet such a knowledgeable person like you. 
Read next: Signs To Spot Backstabbing Colleagues And How to Deal With Them?
Short goodbye messages when coworkers leaving the company today
No matter whether you have a direct connection with a departing coworker or not, but if you belong to the same department or team then you better give them a popper farewell. 
Sharing the short but meaningful goodbye message to someone who is going to leave this company.
That certainly makes them feel like they belong to this company and can think of coming again, in the future.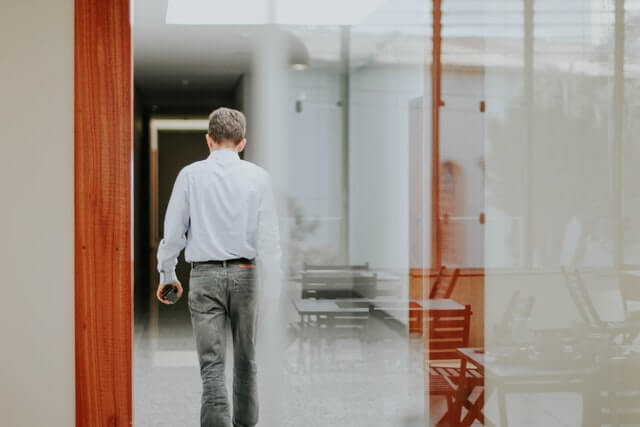 1. It's not the end, but the beginning of a new life. All the best. 
2. Never forget to visit again. We are always here for you. 
3. We really can't believe that you're going to leave this place. 
4. You have been my favorite colleague in this office. And I'm going to miss you, friend.
5. Really can't believe that you're going to leave us. 
6. You have grabbed this opportunity at the right time. Goodbye friend. 
7. Stay in touch, our connection will be there, no matter where you go.  
8. You really deserve something great. Keep going, mate. 
9. It's really hard for us, but we have to say goodbye. See you soon. 
10. We hope we are going to see you soon with a completely new version. 
11. Even you are not going to have colleagues like us. Agree?
Read next: How to Answer What makes You Unique During Interview
Final thoughts: 
A leaving employee or colleague may have received so many greetings and wishes for the next exciting job or as goodbye wishes from coworkers. 
But if you really want to make a departing person feel appreciated then sending personalized notes and messages is a far better option. 
Share what you learn from them, How great an influence they have on you, and give them the respect that you really glad having them beside you as your leader, boss, manager, colleague, or office friend. 
After all, a person may leave but their impression and contribution will always be there. 
We hope you like this great collection of goodbye and farewell messages to colleagues who are leaving the company. Do you have any suggestions or good ideas to add here, then feel free to let us know. Thanks for reading.