Last updated on May 24th, 2022 at 07:24 am
In this post, we're sharing the ultimate list of the favorite things questions to ask someone. Whether the person is someone you've just met or someone you've known for years, such unique questions help you learn more about their interests and choices. 
"What is your favorite thing to…?" 
Well, this is certainly a common question to ask someone for a deeper understanding of their character and life. 
When you're looking for ways to develop your relationship or want to build the new one, these favorite things questions are still an effective approach to know more about someone and having a good discussion with them. 
Think of some right questions to ask someone during an online chat or a dinner date, casual chat on campus, or at the weekend gatherings with your friends, then here is the ultimate collection of best questions for every occasion. 
List of Favorite Things Questions To Ask Someone
Just like a regular this or that question, 'what is your favorite thing' questions open up a fresh talk. 
Based on the various topics, we have categorized all relevant questions in a separate list of favorite things questions so that you can ask the ones that are most relevant to your situation.
Now let's get started.
Entertainment – Common Favorite Things Questions
Every time we ask someone about such favorite things, such questions revolve around their favorite movies, songs, celebrity, actor, actresses, and so on.
Don't worry these are some good favorite questions that are quite different and engaging to ask others.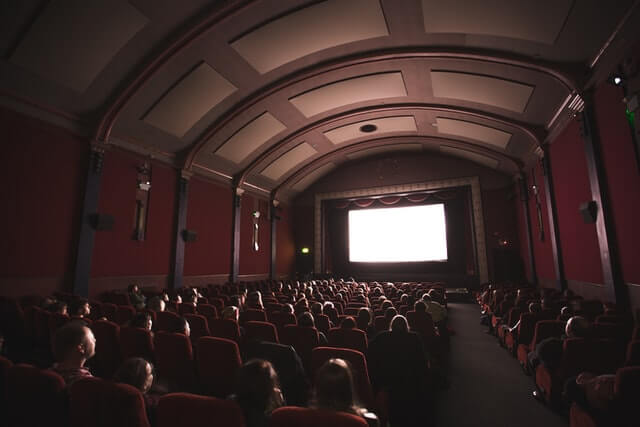 What's your favorite…
1. Character from the Lord of the Rings?
2. Character in Star Wars?
3. Actor to play James Bond?
4. Standup comedian? 
5. Family feud game show host?
6. Marvel movie character/movie/villain?
7. Actor/actress you wish to meet one day?
8. Band, you never feel tired of listening to?
9. Live musical show that you attended?
10. Music genre do you like to listen to?
11. Sogn of the tailor swift/Ed Sheeran, or any?
12. Music composer, Kygo, Avicii, or any?
13. Thriller and suspenseful movie of all time? 
14. Celebrity crush to go on date one date?
15. Song because it describes your life stage perfectly?
16. Scene from any movie you loved?
17. Song you secretly like but hate to admit?
18. Action, romantic, horror movie to watch over again? 
19. Location or place to visit during vacation time? 
20. Anime you can't help but watch on repeat?
Read next: 134 Funny & Alternative Responses to I LOVE YOU
Sports
Like the entertainment topics, sports is also one of the most talked-about topics to initiate a conversation with someone.
Check out the following list of best ideas about favorite things questions about sports.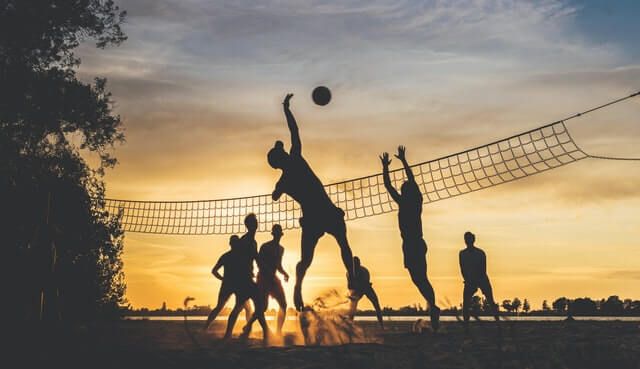 What's your favorite…
1. Sports that you're a diehard fan of?
2. Sports love to play on the field with friends?
3. Sports event that you're excited about right now? 
4. Moment from your favorite team? 
5. Players from your favorite sports?
6. Game/player/team of all time?
7. Era of the sport's history? 
8. Soccer player, you're a big fan of?
9. Team other than your country? 
10. World cup match that you will never forget?
11. Player, do you wish to take selfies with?
12. Experience watching a big tournament in a stadium?
13. Goal that your favorite player has ever made?
14. Coach from the sport you love the most? 
15. Wrestler from the WWE that you're true fan? 
16. Olympic moment you will never forget?
17. Sports from the Olympics?
18. Stadium you've watched any sports events?
19. Sportsperson from a foreign country?
20. Athlete, that you're very much inspired from?
Read next: 181 Who is Most Likely To Questions for Funtime
Childhood Memories – Best Favorite Things Questions Ideas
Everyone loves to talk about their awesome childhood and rewind those days once again.
So if you're with your friends or family members around, this list of favorite things questions ideas that focus on memories from your childhood.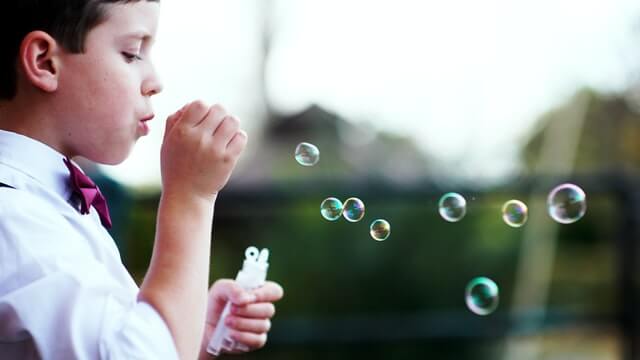 What's your favorite…?
1. Subject when you're in school or college?
2. Teacher in the school?
3. Cartoon shows you used to watch?
4. Cartoon character you want to have?
5. Toys you still have stored so far? 
6. Card games that you used to collect? 
7. Pokemon you really wish to catch?
8. Doremon gadget you want to have?
9. Birthday gift did you receive when you were a kid? 
10. Childhood memories with your friends?
11. Things to do when you are on a vacation with your family? 
12. Indoor games you used to play alone or with friends?
13. Outdoor games you loved to play with your colony friend?
14. Childhood crush story that you've not shared with anyone? 
15. Games to play with your friends without anything?
16. Things that you've had a huge collection of since your childhood?
17. Animal you like to adopt from the zoo?
18. Pet that you really want to have in your house, but couldn't? 
19. Childhood games you used to play and also can play now? 
20. Comic book you just loved reading the whole day?
Read next: Best Things To Do With Your Cousin When Bored
Favorite Things/Memories about School or College Times
If you get to meet your old friends after a very long time or have organized the party at your place on weekend, follow such questions ideas as part of the favorite questions game time.
We are sure, these good questions help you to get back to your old days and look back on those golden years.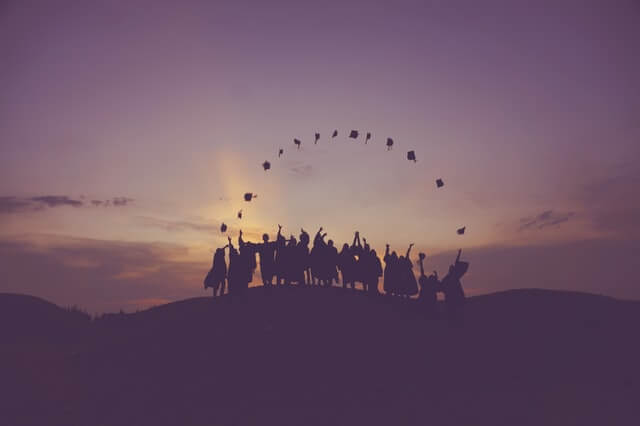 What's your favorite…?
1. Subject that you can teach well? 
2. Snacks you expect in your lunchbox?
3. Things to do during the break time?
4. Story you've listened from your parents?
5. Time you can study with full focus?
6. School trips that give you a lifetime experience? 
7. From the school, you're in? 
8. School friends that you're still in touch with? 
9. Memory from the school days you want to remember forever? 
10. Act you've performed during your school days?
11. Topics you presented in your school time? 
12. Activities to do after leaving school? 
13. Friend from your school times? 
14. Moment on the way to go to school?
15. Friendship moment before leaving your school friends?
16. Activity do at school other than studying? 
17. Things about your school that you never forget? 
18. Things you do before leaving school life? 
19. Book to read when visiting the library? 
20. Excuse sharing with you didn't want to go to school?
Read next: Good Two Truths And A Lie Examples To Use
Icebreaker Favorite Questions about Life
If you have no idea if they like soccer, Harry Porter, or anything else, it would be best to ask about the most common topics.
The next list covers some life-related favorite things questions that are a good choice for any icebreaking to a routine conversation, in general.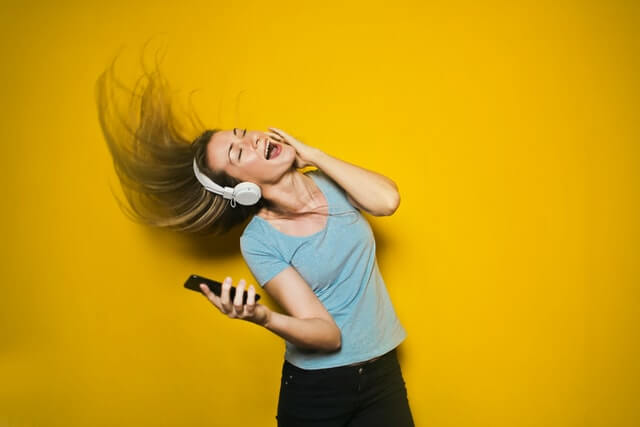 What's your favorite…
1. Things to do in the morning before anything else?
2. Music instrument that you love playing the most?
3. Place to visit with your entire family? 
4. Year or age of your life till today? 
5. Quotes that you're highly inspired by?
6. Activity to do with your friends on weekend?
7. Meal you enjoy a lot at the family dinner? 
8. Do on the first day of the new year?
9. Person in your family?
10. Songs to listen to before starting the work?
11. Things to remember forever even in the afterlife? 
12. Memory with your mother or father?
13. Hobbies and me-time activities? 
14. Channel to watch for the best serial and episodes? 
15. Person, to go on a long drive with?
16. Things to do to challenge yourself in life?
17. Habits that you're actually proud of yourself?
18. Adventurous ascites: Jumping from the sky or diving in the deep sea?
19. Things to do with your cousin when they're sleepover?
20. A memory from the 90s lifestyle?
Read next: 94 Fresh and Funny Knock Knock Jokes
Motivational
Want to know what motivates them and how they stay so confident under pressure? You better ask for their source of motivation.
You can follow this list of favorite things questions about motivation to learn about their thoughts on positivity.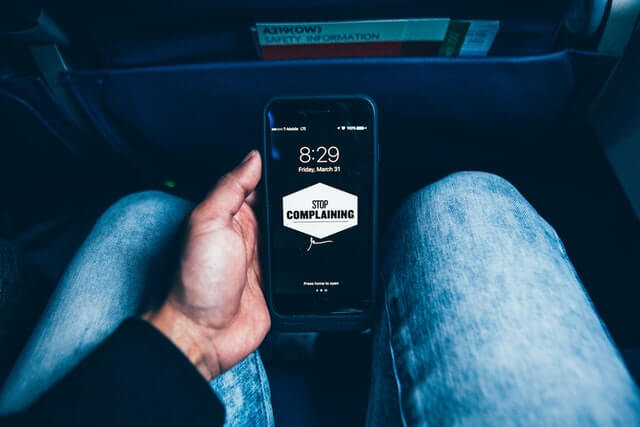 What's your favorite…?
1. Motivational speaker at the moment?
2. Podcast you refer to for inspiration?
3. Youtube channel for motivational content?
4. Books about life and living?
5. Book about finance and money management?
6. Author of all time? 
7. Leader/motivational speaker, you're highly inspired by?
8. Activities to do when you're not in the mood to do anything? 
9. Thing/message to say to someone who's going through hard times? 
10. Historical character that was born even before you but you still admire?
11. Person to call when you're looking for some motivation? 
12. Individuals, who have a most inspiring journey? 
13. A lesson you learn from someone who you see as your rolemodel? 
14. Autobiography that really changed your life?
15. Things you do for yourself that turn into a huge turning point in life? 
16. Way to feel confident and positive when you need it that most? 
17. Story that has a very great influence on your enter life?
18. Dream that you want to achieve in life no matter what?
19. Things to say to yourself when you are struggling alone? 
20. Person in your life that has a very positive impact on your life? 
Read next: 72 Welcome Aboard Messages For New Team Members
Career – Favorite Things Questions for Employees or Colleagues
These are some good favorite type questions to ask your employees or coworkers.
When that person is new to your team or you're chatting during break time, you can ask them about their favorite things in order to get ideas of what you have in common.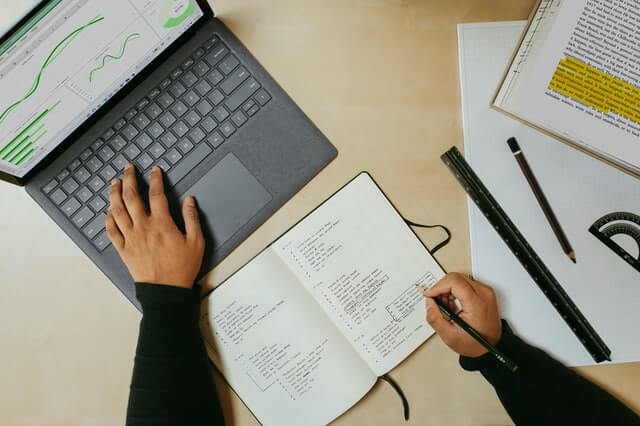 What's your favorite…?
1. Career or work field when you're in college? 
2. Hours you feel like working more productively? 
3. Day of the week you work the more focused? 
4. Job that you've done so far? 
5. Boss or leader, you have worked under? 
6. Employee or coworker in the team? 
7. Enjoyable office trip you have ever been on? 
8. Application or tools you use in your field? 
9. Things about working from home? 
10. Things about working with a team in the office? 
11. Things to buy when you get your first salary? 
12. Achievement and event you experienced in your career life?
13. Memorable experience from your last job? 
14. Things to do to stay relaxed after the hectic workday?
15. Way to feel relaxed and be calm? 
16. Things to do with coworkers other than work? 
17. Moment from working at the toxic job?
18. Lessons your previous job taught you in developing years?
19. Things about the current work or field you are working on? 
20. Lesson you learned to form your leader?  
Read next: Witty and Funny Bumble Prompt Answers For Guys
Relationship – List of Good 'Favorite things' Questions for Couples
When your couple friends are around or you're chatting with your crush online, playing a questions game is a good option.
Find some best favorite questions to ask couples and crush as such questions talk about their thoughts on the relationship. As well, you can gather some ideas over what perfect gift to buy for their upcoming birthday.
When not sure what to ask your partner, ask these Good Would you rather questions for couples as part of evening talk or late night chatting.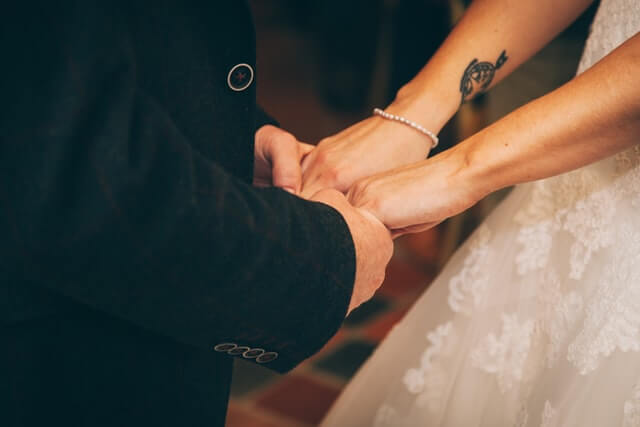 What's your favorite…?
1. Place to visit with your partner all alone?
2. Things to do with your partner in personal time? 
3. Way someone proposes to their partner?
4. The place you wish to get your marriage proposal? 
5. Place to go on your honeymoon? 
6. Food to cook for your partner/or like them to make?
7. Travel memories with your partner?
8. Game, you love to play with your partner? 
9. Gift you wish to receive from your partner?
10. Way to praise and surprise your partner when mad?
11. Things to do to annoy your partner? 
12. Things to do for your partner or do with them? 
13. Gifts to surprise your partner on their birthday?
14. Special things about your relationship and partner? 
15. Not-so cheesy pickup line that your partner has used to impress you?
16. Things your partner ever said to you on the first date? 
17. Things about your relationship that keep it lasting forever? 
18. Compliment you've ever received from your girlfriend or boyfriend? 
19. Things your partner did to impress you when you've started dating? 
20. Things about your partner that make you fall in love with them every day?
Read next: Romantic Date Night Captions and Quotes
Technology
Don't think that these technology questions are only for your techie friend.
It is part of normal conversation with friends to express one's preferences and questions to ask about favorite things related to technology.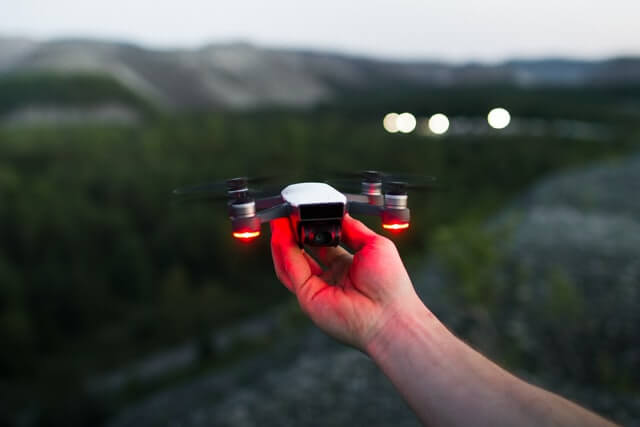 What's your favorite…?
1. Social media app you be on every day?
2. Healthcare and fitness app?
3. Mobile phone you wish to buy?
4. Website to learn a new language?
5. Websites to play games in the meantime?
6. Educative platform to learn anything?
7. Brands that you completely rely on?
8. Youtube channel that has awesome content?
9. Gadgets that you definitely want to try?
10. Technology from the movie you wish there were in real life? 
11. Operating system?
12. Browser you like to use every day?
13. Home assistant mong: ok google, Siri, Alexa?
14. Sci-fi movies that totally amazed you? 
15. Person or scientist that just change the world entirely?
16. Laptop or computer brands?
17. Technology that you're really looking forward to?
18. Antivirus to protect your system and activities online?
19. News website you visit to stay updated?
20. Advantage you see when you think of technological advancement?
Read next: Instagram Caption about New Home Posts
Random Favorite Things Questions To Ask Anyone
If you are meeting someone for the first time and trying to start a conversation, the list covering random favorite things questions will be helpful.
Such question ideas cover the random but good questions to ask someone without having to confirm anything.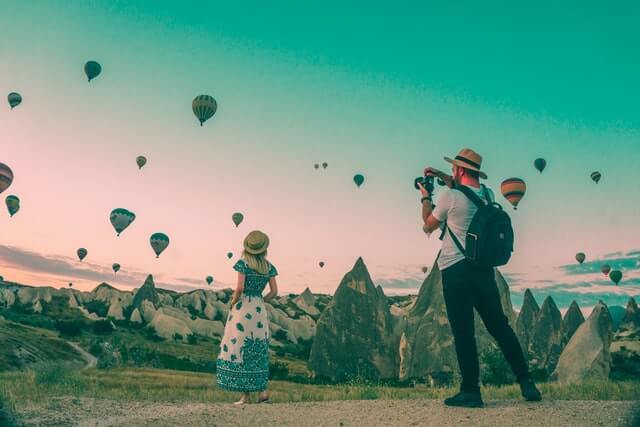 What's your favorite…?
1. Food that you would suggest to anyone?
2. Pizza to eat at Domino's?
3. Burger to order at McDonald's?
4. Fast Food you order frequently?
5. Restaurant in town you visit more often? 
6. Cake do you want to cut on your birthday? 
7. Brand of perfume you only choose?
8. Things to do at your home alone on Saturday night?
9. Dating app, Tinder, Bumble, or any?
10. Vacation, Christmas, or summer? 
11. Place or country you wish to settle in one day? 
12. Escape Plan from the routine life?
13. Location to go as part of your solo ride?
14. Time period do you want to visit through time machine?
15. Day of the week?
16. Mode of communication? 
17. Planet from the galaxy other than earth?
18. Transportation mode for going somewhere? 
19. Pet you have at home or want to have?
20. Things you do online when bored alone? 
Next, if you're looking for some weird and wild discussion with your friends or girlfriend, these are the great 'If you could Questions' to ask. 
Which are your personal 'favorite questions' from the list?
So now, you have some good ideas over favorite things to ask someone. 
However, before you ask someone directly, you need to know whether or not they are interested in the topic.
This is why the right questions are divided into a variety of sub-lists. 
Take the right list from this collection and ask the suitable favorite things questions to the right person. 
Remember, such questions don't just tell you about someone's interests and preferences, but also help you plan what to give them for birthday gifts or how to surprise them on special occasions. 
Or you can use such best favorite things questions to learn about their desires and feelings so that you can do the right things to make them feel special and loved, overall. 
Whatever your goals are, with such questions, we hope you have a great time with your 'favorite person' of your life!