Last updated on November 15th, 2022 at 05:08 pm
Well, there are so many things you want to say to your crush. Probably you're waiting for the right time or don't know where to start.
That feeling is fine, but there's a chance of getting rejected by a crush is also there.
And, if you're not sure how to build up the connection stronger or break the ice, then this list of best things to say to your crush to start a conversation with him or make her fall in love with you.
In-person or over text, these are nice, funny, and clever things you can say to your crush to interact with them, engage them, make them laugh, and connect with you at a greater level.
What to say to your crush to keep things exciting and going?
Having a crush on someone and actually approaching them are two different things. 
There are so many "what-'if" and "but," that will keep you away from saying or doing something that you should at the moment. 
So if you don't want to miss such opportunities to get closer to your crush, then be sure what to say and how to ask them for something at the right time. 
Well, we've just posted a great article: cute and creative ways to say I LOVE YOU, that help you in expressing your love uniquely.
That hopefully will help you when that time comes.
But for now, here we have provided an ultimate list of the best things you can say to your crush to develop an even stronger bond with them.
Based on your connection and how well things are going between you two, you can follow along with these ice-breakers to deep-level questions.
Best Things To Say To Your Crush In Person
Probably, your cute crush has come across many guys before.
Of course, you don't want to come off as a guy she ignores or rejects immediately. There are some best things you can say to your crush right from the beginning to get her attention.
Well, flirty and cute pickup lines for crush over text are the option. But, you also might want to take the safer option instead.
In such case, these lines you say will certainly make you look noticeable and different from the rest. 
1. I don't know why but, being with you is feeling like, I'm Home. 
2. Wow, you look so glowing every day. I'm really surprised at what you do? 
3. When you pass by, I simply forget what am I speaking, thinking, or doing. 
4. Do you know… When you caught me staring at you, I was literally terrified. 
5. You are special whether you know it or not. But, you are.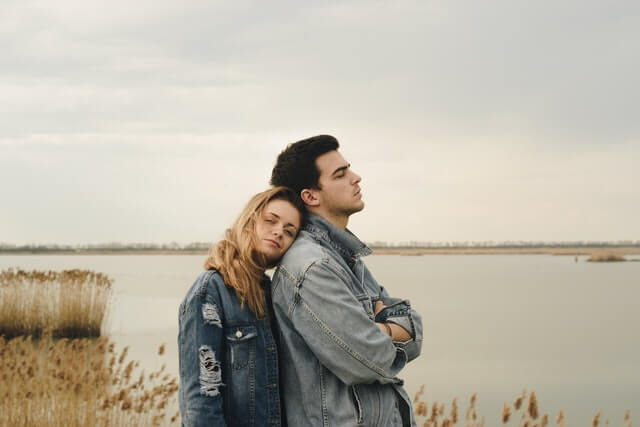 6. I'm really glad that you are here, beside me. 
7. Well, I will choose you over my best friend. 
8. No matter how much we stay together, I always want some more time to stay together. 
9. Today I woke up a lot earlier, but the first thing that came to my mind was YOU.
10. You are always there for me, either beside me or in my mind.
11. The way I feel connected to you, I have never been with anyone else before.
12. You're the someone I miss in my life. Thanks for being on my side.
Also read: "Why Do You Love Me?" – Answers for Girlfriend and Boyfriend
Cute Things To Say To Your Crush
It's nothing wrong if you timely share something that is anyway cute and more like flirty to your crush.
After all, you have some special feelings for them and these are just a way to give them hints. 
And if you don't know or looking for something helpful like what are some cute things to say to your crush over text then the next section is for you. 
1. Sorry, Were you saying something? Actually, I was just getting lost in your eyes. 
2. Well, I have nothing to do to remember you. Because I've never forgotten you. 
3. I like you more than weekends and pizza. 
4. All I want is to listen to your voice, no matter what you're saying. 
5. Our mutual understanding is really powerful like no one else.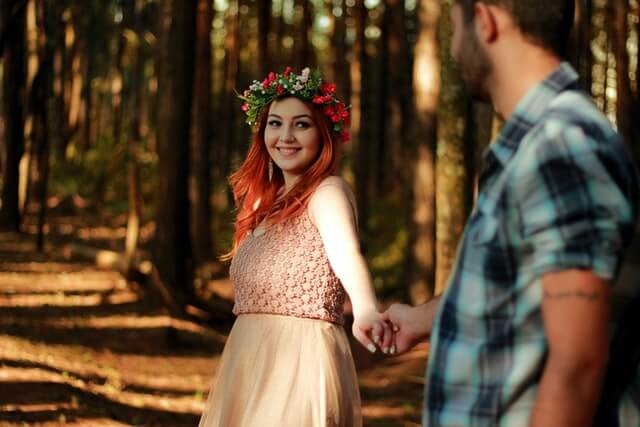 6. I literally like everything about you. 
7. Everything that you did for me, I genuinely appreciate. 
8. You look fantastic, for a moment I feel like I have a crush on you. 
9. Anytime you need me by your side. Inform me, I'll be there for you. 
10. I am so grateful to have you in my life. Thank you for being in my life. 
11. Whatever you wear, it suits you. Surprised, but you look great in all.
12. To me, you're the perfect person to spend a weekend with.
Also read: Best Tinder Bios For GIRLS To Shine With Lines
Sweet Things To Say To Your Crush
Sharing "you're cute" and "so sweet" of course, can make your crush blush because you admire her presence.
However, be careful not to overdo it. There are many other ways you can inform her that you find sweetness in her. 
Take a look at our next suggestion if you want some inspiration on lines to say to your crush over text or in person. 
1. I wish you could be me for a minute, just to see how perfect you look from my eyes. 
2. No one else but you make me feel confident of what I am. 
3. Wow, you really smile with your eyes. 
4. Do you know what I hate about our connection… the ending part. 
5. No matter whenever I see you, my rest day went well.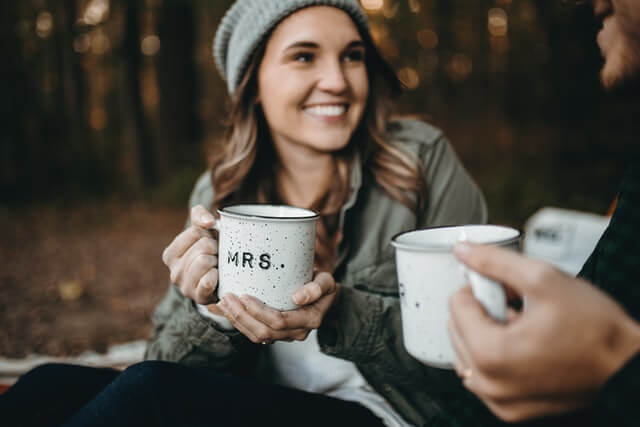 6. I think we make a better team, what do you say?
7. You are the type of girl that doesn't need make-up.
8. Anytime when someone asks me 'why you are still single', my answer is 'only you'. 
9. I'm sure most girls out there feel jealous of your look and confidence. 
10. That color really suits you. It captures your personality well.
11. I don't think I can complete this without your help. 
12. All I want now is to play a staring game with you, Are you ready?
Also read: Funny Replies to How Much Do You Love Me
Romantic Things To Say To Your Crush 
Want to make your crush feel better about themselves and being with a romantic person like you, then our next list is perfect for you.
Tell her that you are always available to her and that you are the person nearest to her she can call at any moment. 
1. Spending time with you itself becomes special for me. 
2. When I look at you I forget about who is around and where I am. 
3. Only because of you, I see myself as a better person than I was before.
4. Whenever you aren't feeling well, my day isn't good either. 
5. To be honest, I never saw myself this caring and responsible, until I met you.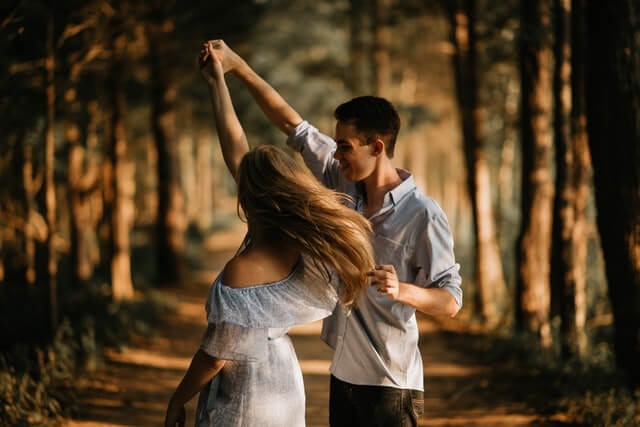 6. The more I spend time with you, the more I feel respected and valued. 
7. Your eyes are really so healing they can literally relieve my pain and anxiety.
8. The way you complete me, I never feel the same with anyone else before. 
9. Today you look a lot different, Something that I can't resist but admire you. 
10. Well, I have nothing to say, I call just to hear your voice. 
11. You better know that I can do anything to make you happy in life.
12. I know you have stolen my heart. Please give it back.
Also read: Best Tinder Bios For Guys (Taglines Ideas To Copy-Paste)
Funny Things To Say To Your Crush In A Text Message
Making a crush smile is by far the simplest yet toughest approach to follow.
Agree that you want to look different from them, but you also need to be sure that you're under your limit because you still don't have that great bond between them. 
Be sure about, what to say to your crush and how to make your crush smile. This way, you can leave there a reason to build a stronger connection.
Well, take a look at our next list which is all about the funny things to say to your crush over text to share some good laughs.   
1. Don't blame me it's you who are simply beautiful that I can't stop but having a crush on you. 
2. I wish you could be a math teacher, at least I took some interest in the subject. 
3. Dare me to look into your eyes the whole day and I will never fail. 
4. Today, I woke up saying your name loudly, and my mom is still asking about you. 
5. Now, I have a high sugar level and diabetes, thanks to your sweetness.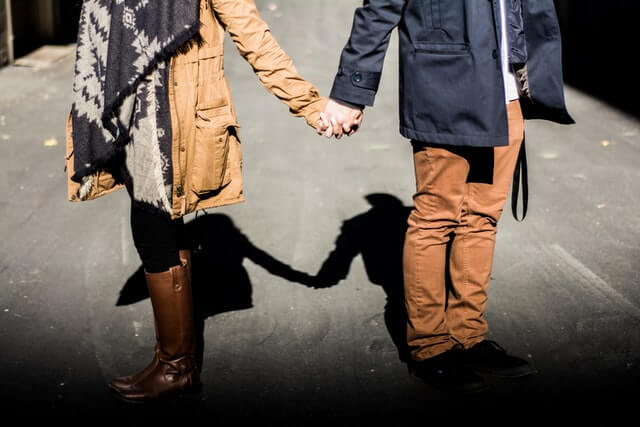 6. Do your legs hurt? Because you have been walking in my dream the whole night. 
7. If you never stop being so cute and sweet around me, I promise it will make me crush more on you. 
8. You are more than beautiful and I will hate you if you don't take pride in it. 
9. I have a confession: I have a crush on you, and I also know that you know it. So, let's move on to the next stage.
10. So, can we act as an official Boyfriend-girlfriend? Or, Do we still keep going with this?
11. Are you a witch or did some spell on me? Because I can't think of anyone, but you.
12. When we met for the first time, I thought you had a big crush on me? Do you?
Also read: Witty Replies To 'I Have A Boyfriend', when you know she hasn't actually. 
Nice Things To Say To Your Crush To Make Her Blush
Call it a flirty way to approach your crush or simply admire her as a person, and these are the best list of things to say to crush to make her blush. 
And when you succeed in doing it, then, guess what? She will feel more connected to you.
It shows you're confident enough to talk about what's in your mind and also caring enough to admire her the right way. 
1. Seriously please keep your cuteness away, I almost skipped a heartbeat.
2. Tell me what's the secret behind your beauty and brain. 
3. Are you trying to hide something from me? Tell me what's that. 
4. When I'm with you, I forget about what's going on in my favorite TV shows. Because you're more special and favorite than that. 
5. What will be your response if I ask you for the date tonight? Just to confirm that's it.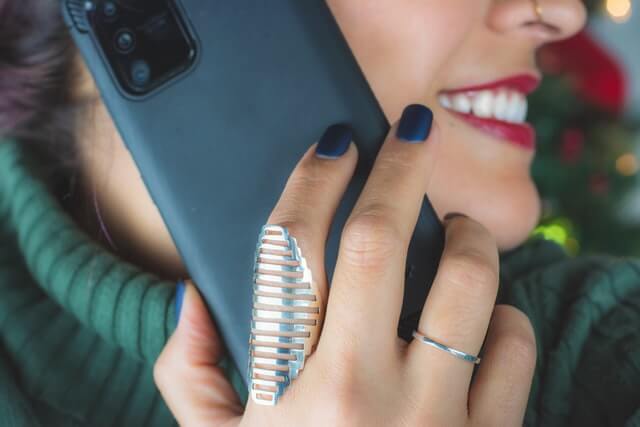 6. I have a beautiful dream today because you were there. 
7. Even simple morning wishes and texts from you are enough to make my entire day awesome. 
8. You are the first and the last thought of my day and night.
9. People see you primarily as a beautiful person, but after being with you, I now realize you are beautiful on the inside as well. 
10. No one has ever laughed so great like you on my jokes. Feeling like you have a crush on me? Am I right?
11. You're such a nice person to me. Every little thing about you, makes me admire you more and more. 
12. Of course, I do feel jealous when you're with someone. You seriously have no idea, how much I want to keep you with myself.
Well, if you want to share some cute pickup line for your crush, then read this post: Best Chat-up Lines On Tinder for Guys
Best Things To Say To Your Crush Over Text
Would you like to impress your crush by making him or her feel special and respected? You'll love our next list.
Here we are going to share the cute and flirty text messages enough to share with your crush. 
If you and your crush are well-connected, and if you have some clues that they are feeling the same about you, then follow along with the given text messages with required care and patience, for sure. 
1. When you are not here, I'm trying to behave like you pretending you're in me. That doesn't totally help, but still, at least give me support to pass this day without you. 
2. I swear, I didn't tell my friend anything about you. They just figure it out by themselves. Possibly, they catch us looking at each other. 
3. Last night, I had a sudden desire to listen to romantic songs. I think it's because of our first date yesterday. 
4. All the people I have in my life out there, you are a lot different than anyone else. 
5. You are the first person who makes me do more silly things and still helps me to be the responsible guy on the other hand.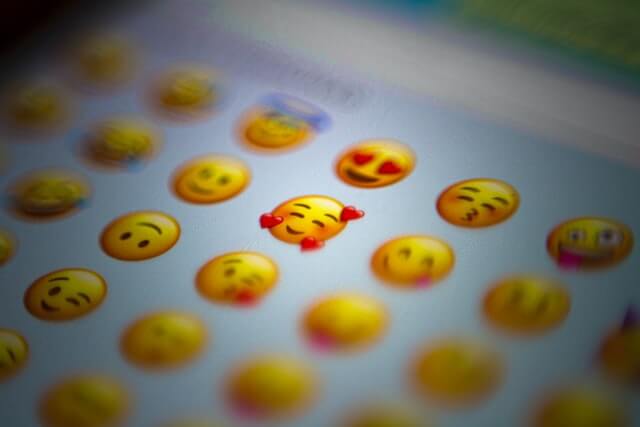 6. Those who say perfection is a myth, simply have no idea how perfect we are to one another. 
7. My family and friends are really surprised to see the positive transformation in me, but they have no idea that you're the reason behind it. 
8. I have spent the last night thinking, imagining, and fantasizing all together to meet up with you when we will go, what to talk about, and what we will do. 
9. I was so happily alone and living life on my terms and then I met you. And then I realized that life can be better when lived with a person like you. 
10. When I think about you, I sometimes wonder: Do you feel the same way I do about you? Or, Do we think the same about each other at the same time? So tell me, Were you thinking about me last night? 
Also read: Best Bumble Prompt Answers For Guys (Great Responses!)
Clever Things To Say To Your Crush
Talking to crush and at least initiating the conversation between you two are of course not 'that' easy as it sounds.
But, you also don't want to always be crushing on someone, forever. Are you? Of course not. 
It's a good idea to pass some hints or clues to him or her so that they realize that you are feeling something special for them. 
No matter how intense your feelings are or how shy you feel, being honest and expressing your genuine feelings to them is the hardest but most special approach for them.
But don't worry, we prepared a list of clever things to say to your crush just like passing those secret notes.
Hopefully, that's enough for them to get some hints from you. 
1. Please, stop it. The next day I have an exam and you are distracting me with your cute face. 
2. I don't know how to dance? Can you help me out? And yes, I need a partner, too. 
3. Whenever I think of you, I smile for no reason, and my friend around keep asking, what happened? 
4. Every day I come here and first turn back to your place, checking if you are there or not?
5. Remember that time, when we never said anything to each other than just staring like no one was watching. We probably looked the cutest, for sure.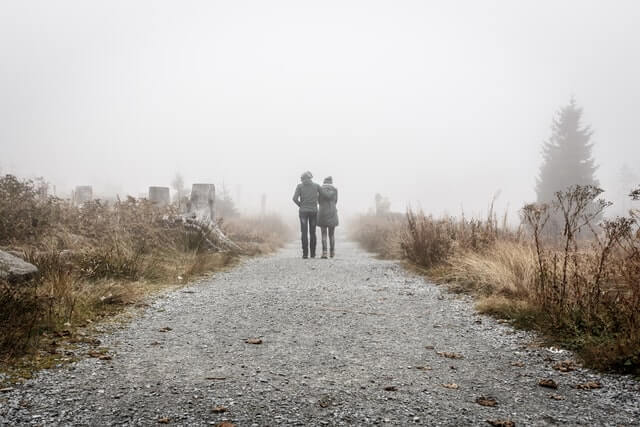 6. How can anyone be so gentle, caring, and beautiful at the same time? Are you really human or what? 
7. The next time I see you try to hypnotize me with your charm and cuteness, I will file a suit against you. 
8. Happiness is knowing that you're the crush of your crush. 
9. I lost my heart somewhere. The last time I remember, I had it with me, when I was with you. 
10. You have nothing else to impress me. Because I already have my reasons to be impressed by you. Wanna know what that is?
11. Let's share what we think about each other in three words.
12. Do you know when you're with me? I can't see whatever happing around us. 
Also read: 68 Best Bumble Bios for Guys To Get A Perfect Match
How Can You Make Your Crush Feel Special?
Well, the discussed list of the best things to say to your crush when together or over the text, is just for that purpose. 
But wait, simply having something to say are not enough, you better know your crush at least for some level to see what their approach is to see this connection. 
First, start with some ice-breakers & witty questions at least to initiate the conversation with your crush. 
Don't rush. Great things are always worth the wait. 
When you both are connected or there's routine texting going on, focus on making the conversation more exciting and interesting.
Here you don't only want to hold your crush's attention, but want to treat them well, too. 
But, instead of talking about yourself, focus on asking the right questions to crush. You better know what to say to your crush in person or over the text.
You can always start slow, by asking about their hobbies, things they love to do, or places they want to visit.
That way you make them feel special because you talk about them. 
Here, you show you're interested in learning something more about them.  
Next, once you have a mutual connection with your crush and are feeling comfortable, you can share some personal questions that will discover more about him or her.
Which you definitely want to listen to from the moment you start talking to them. 
So, no matter which stage you're in always have some good questions to ask at the time to ask him or her.
But, your overall focus has to be on making your crush feel special about her/him and excited for the next conversation with you.
These best things are truly a good idea to follow along when you actually have that mutual interaction and some flirtiness going between you two.
Treat them special and have an interesting conversation when it's time to.
Show you do care for them and you're the one, they can rely on.
Who knows they also have somewhat the same feeling for you, just like you have. And, they are also trying to get to know more about you. 
Indeed, it takes time to build the connection and to see if the person is compatible or not.
Give them time, space, and timely hints to know more about you, and your personality.
And once you have that connection built like with no one else, it's better to go with this list of funny, romantic, and clever things to say to your crush for the next level of bonding. Wishing you the Best!